For rappers, podcasting has become what clothing companies were for them in the 90s and early 2000s.
Many have looked to define themselves outside of picking up the mic. Sure, social media may have given their fans viable options that peek into their personal lives, but with podcasting, the public gets a chance to see them in their element, address issues important to them, some of their celebrity friends, and the ones that do it well get paid for it.
AllHipHop.com has composed a list of rappers with podcasts that have been making noise over the last year entertaining the masses with intriguing conversations.
The Joe Budden Podcast with Rory and Mal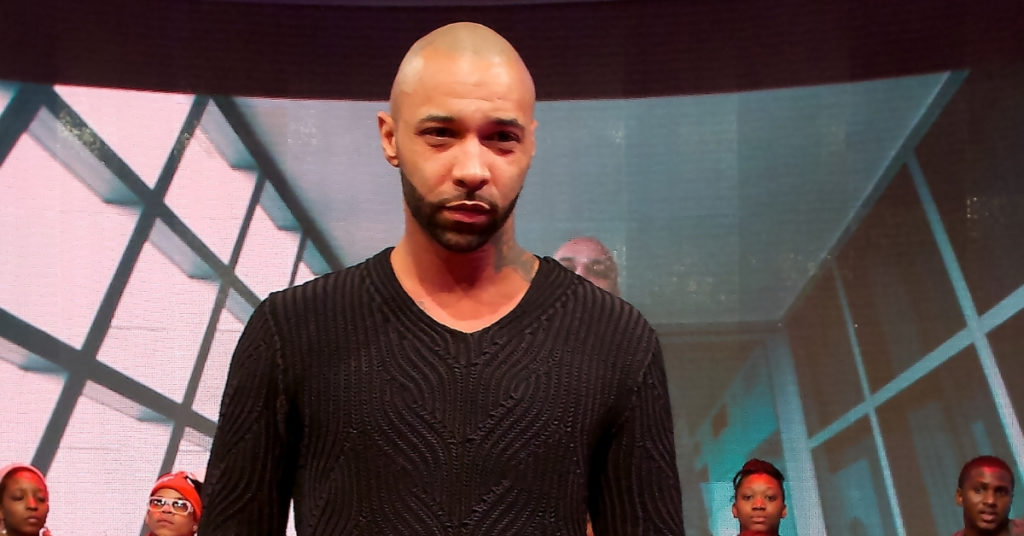 In September of 2020, Joe Budden, Rory, Mal, and Parks officially left Spotify to set up his own platform to distribute the content that has had Hip-Hop podcasting in a firm grip. The Joe Budden Podcast Network might not have the gazillions of dollars associated with it like the streaming giant, but Budden and his partners have heart — and that's all you need to win in Hip-Hop.
The JBN is so attractive that the successful all-female See, The Thing Is… podcast, hosted by singer Bridget Kelly, Mandii B, and DJ Olivia Dope, will be one of the first properties to join the collective.
"And NOW we get to have some fun," Budden posted on Instagram. "I always say on the pod there are too many topics that we can't and shouldn't touch.. and that women get to have all the fun… So I'm extremely proud/eager to introduce our new podcast."
He also noted that the show's start would be on October 6th and continue on Tuesdays afterward.
He then posted, "You can hear these amazing ladies talk their shit (on most DSPs), not sure what they'll say because I'm staying outta women's business lol… But they're bold, committed, opinionated, and have a lot to say…"
The LOX presents "Living Off Xperience" Podcast
The LOX have had a hell of a year. After releasing their fourth studio album, Living Off Xperience, the Yonkers trio took their incredible chemistry to the net.
The biggest dilemma of 2020 for artists was that touring was limited or all the way shut down.
What is a group to do when not only do they make a sizable living off of performing shows, but promotional touring is the traditional way to pump a new project — a project that their fans have been begging for?
Well, The LOX tried to rock interviews on zoom and IG, telling folk why this new record is next level but oftentimes those conversations danced around their tremendous career and the relationships that have spawned from them being the first rap group on Bad Boy Records in the boutique label's glory days.
Transitioning into the podcast world just made sense.
All three of the members are real businessmen and with the support of their manager Mike Brinkley, it makes sense (though not confirmed) that podcasting would be the obvious money move.
Even though Living Off Xperience is one of the newer podcasts on the list, they compete with their guest list too. Celebrities that have dropped by are as follows: Mary J. Blige, Angie Martinez, Rob Markman, Fat Joe, Memphis Bleek, DMX, and Swizz Beatz.
Questlove Supreme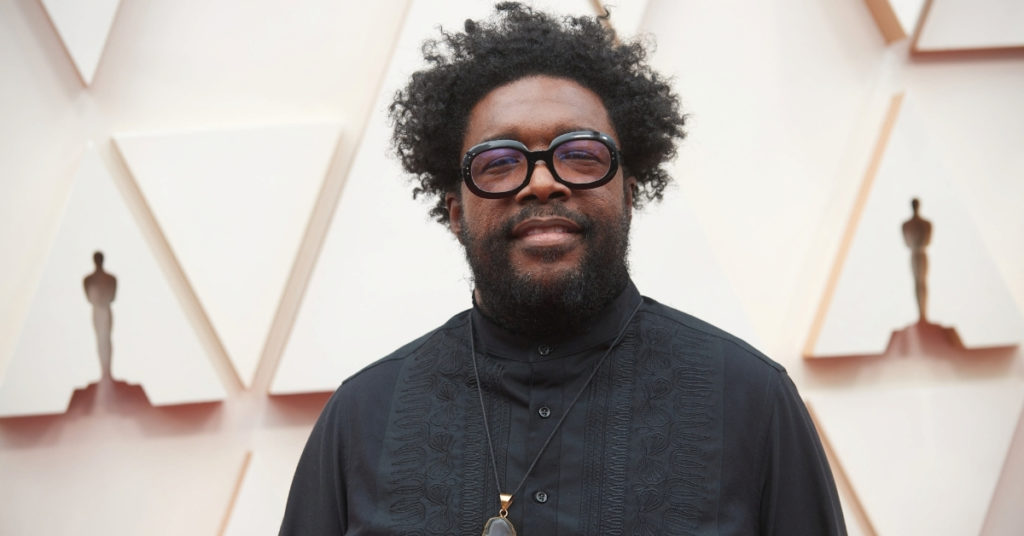 The founding member of Philly's pride The Roots is an ethnomusicologist. With an encyclopedistic fervor, he is probably, on music, the most well-versed artist/stakeholder in rap culture. Thus, his podcast Questlove Supreme is everything fans might want to experience from the renowned musician (drummer and DJ).
Birthed from the popularity of his music courses at NYU, he started the podcast in September 2016.
In each episode he generously lets others into his brilliant mind, curating content to expand not just your understanding of the subject, or the person he has as a guest, but to push you to understand your own taste. He notes that he prepares for each episode by listening to around 200 songs.
Originally on Pandora and now on iHeartMedia, Questlove has hosted a top-shelf array of influencers that serves as evidence of his star power and reach.
A selected list of guests include: Maya Rudolph, Bob Power, Dante Ross, The Revolution, Alan Leeds, Stretch & Bobbito, Jungle Brothers, Freeway, Daniel Marley, Ray Parker Jr., Solange, Stephen Hill, Pete Rock, Marley Marl, Faith Newman, Q-Tip, Kevin Liles, Chris Rock, MC Serch, Usher, Tom Silverman, DJ Premier, Prodigy, Just Blaze, Babyface, The Emotions, Nelly Furtado, Jerrod Carmichael, Siedah Garrett, Jimmy Jam, Gilles Peterson, Roy Ayers, Angela Rye, Charlie Wilson, Heather Hunter, Donnie Simpson, Kathryn Bigelow, Biz Markie, Prince Paul, Spike Lee, Too Short, Deon Cole, Chaka Khan, Herb Alpert, Mtume, Michael McDonald, Michael Brauer, Bootsy Collins, Darius Rucker, Robin Thede, D-Nice, Sheila E, Gina Rodriguez, Jason Flom, Ty Dolla $ign, Leon Sylvers III, Rosario Dawson, Common, Joi, Cree Summers, Lalah Hathaway, "Weird Al" Yankovic, Scarface, Lena Waithe, Salaam Remi, Stokely Williams, The Smolletts (Jazz, Jake, Jurnee and Jussie Smollett), Jimmy Fallon, Kurtis Blow, Kim Fields, Seth Rogan, Esperanza Spalding, Tito Jackson, Rapsody, Huey Lewis, Estelle, James Taylor, Zoë Kravitz, Johnny Gill, Alan Leeds, Dawnn Lewis, The Family Stand, John Legend, Little Brother (Phonte and Rapper Big Pooh), Fat Joe, Norah Jones, Kenny Gamble, Jill Scott, CeeLo Green, Rich Rubin, Spike Lee, Musiq Soulchild, Big Lez, Larry Gold, Sunny Hostin, George Clinton, Robert Glasper, Jemele Hill, Alicia Keys and Bruce Hornsby.
And still, Quest Love is on all social media platforms deejaying almost every night and most recently has been raising money for Stacey Abrams, Fair Fight organization.
My Expert Opinion with Math Hoffa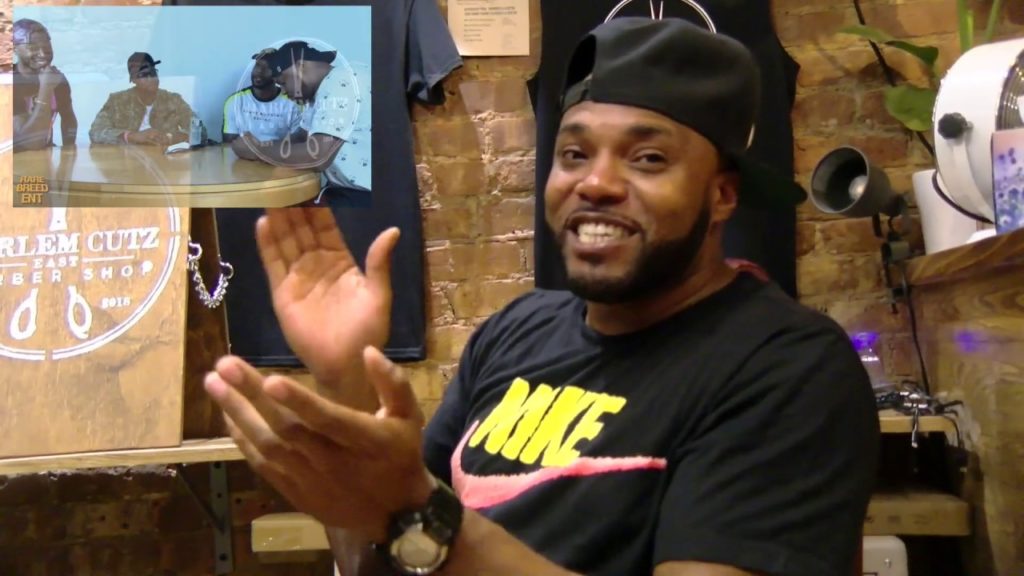 Math Hoffa has dedicated over a decade to a professional career to battle rapping.
The sport has yielded wonderous fruit for him but also dressed in a cloak of negativity. After a few high-profile fights (or sucker punches), many saw his meteoric climb to the culture's Mt. Rushmore chiseled away.
For years, leagues would not book him, notably diminishing his star presence (even as it did not subtract from his history or his talent).
But something clicked for him in 2018 or 2019, and on his road back to the top of the competitive battle rap space, he started to remind fans why the kid from Brooklyn was/is such a threat in the game.
Yes, he took some battles and had some pretty dope contests – but it was his pairing up with HipHopIsReal owner, Knowledge the God, and Murda Ave. Qing, Ms. Fit to produce the hit series, My Expert Opinion with Math Hoffa, that he changed the game.
The Pac Juice rapper created the first battle rap talk show, hosted and developed by a battler.
There were other projects that others had, but none of them were fleshed out and executed with the same level of professionalism and star power as MEO. He and his co-hosts, all bringing equal value and distinguishable perspectives, pull out the craziest stories from their guests.
A select list of guests are as follows: C3, Murda Mook, Nicky "NBA" Jam, Bill Collector, Miles, Head Ice, J Murda, Big T, Holmzie da God, Blackface, Immortal Tech, Marvwon, Fonz, Oun P, Avocado, 40 BARRS, Swamp, Mickey Facts, Loaded Lux, John John da Don, Aye Verb, The Horsemen (Th3 Saga, Loso, A-Ward, Street Hymnz, Ooops), ARP, Pat Stay, Royce da 5'9, 40 Cal, Jerry Wess, T-Rex, Vague, Cortez, E-Hart, Myverse, Joe Budden, Ms. Hustle, Ahdi Boom, Mysonne, Goodz, Soul Khan, Cardan, Jay Blac, Debo, Un Kasa, Iron Solomon, Mike P and Method Man.
Mind Power Mixtape with Common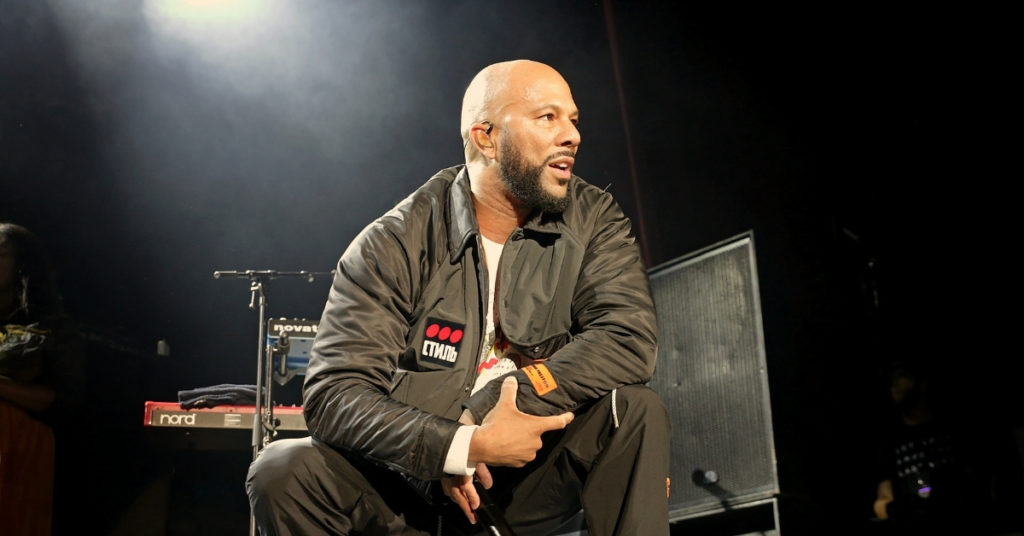 The Chicago rapper, whose real name is Lonnie Corant Jaman Shuka Rashid Lynn Jr., has recently launched his new six-episode series called Audible original "Mind Power Mixtape" exclusively on Audible, as part of the Audible Plus catalog.
One of the most popular episodes featured Nas.
On "Mind Power Mixtape," Common got the Queensbridge emcee to talk about how he learned about systemic racism as a child. He told him that his mother broke down the serious bigotry that unfortunately will follow him all his days.
Nas further told the Academy Award-winner, "I knew [about racism] early because my mom would teach me all of that."
"Be careful with a water gun, son, the cops kill Black kids for water guns," he continued as he remembered his mother's voice. "Be careful with toy guns, be careful with this, be careful with that, because they will want to lock you up."
Because his mother was from North Carolina, she was concerned that her boys might get hemmed up by New York's law enforcement, who have always seemed to have issues with young Black men.
"She was born in the south, in North Carolina, so she came to New York and that's where I was born. She was telling me things to watch out for so I heard it from her first, and it just all made sense because when you look out and see what's happening in your community, you go, this ain't how cops act on TV."
Nas further explained how he felt when he first realized that the social ramification of his race prohibited him to dream as big as the white kids his age.
"You're like wait a minute, you go from being in kindergarten, I want to be a fireman, I want to be a police officer because the way people push it on TV or wherever … those are the nice guys … but then you see something else in your community," he shared. "And you're like, this is only happening here. Don't get me wrong, there's white people that are getting jammed up by police too, poor whites, but it's going down in the hood. I saw that and it all made sense."
Common also asked Nas what he would do if he, in fact, ruled the world referencing his 1996 hit song, "If I Ruled the World."
The podcast has tons of gems like this.
Also interviewed in the series are the following: Oscar-winning actor Mahershala Ali, renowned ballerina Misty Copeland, comic Hasan Minhaj, activist-lawyer Bryan Stevenson, and his actress-comedian girlfriend Tiffany Haddish.
Common's "Mind Power Mixtape" is exclusively on Audible, as part of the Audible Plus catalog.
Charlamagne Tha God, The Black Effect Network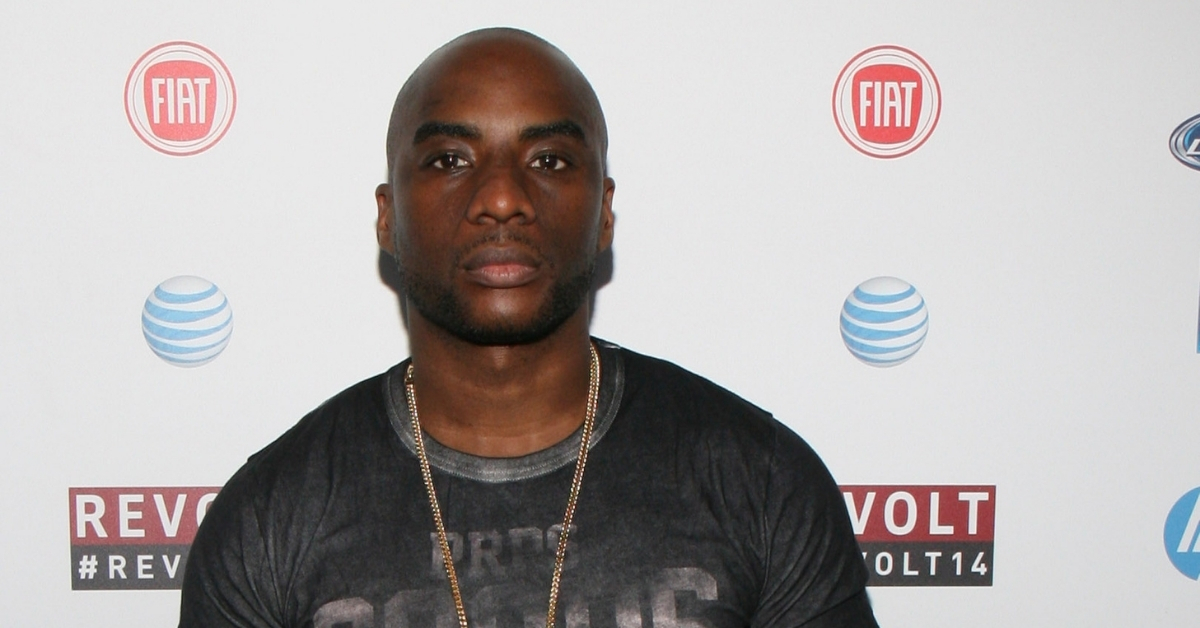 Charlamagne Tha God is an O.G. and possibly the Berry Gordy of podcasting.
Gone are the days when he was Wendy Williams sidekick. Now the homeboy one of the most influential and important voices in entertainment.
Whether it is on his morning show on terrestrial radio, MTV shows, and specials, bestselling books, or his Brilliant Idiot podcast, America wants to know what the Moncks Corner, South Carolinian has to say on just about anything.
Luckily, over the last few years, he has been talking about things that seem to elevate spaces that feed Black creatives, invests in Black creatives, and above all give Black creatives the freedom to create and own their creations.
In September 2020, he announced that he would be launching in partnership with iHeartMedia, a joint podcast publishing venture, The Black Effect Podcast Network.
The BEP promises to give to the world 18 podcasts, all selected and developed by Charlamagne, on iHeartRadio and other podcast platforms.
But in addition to that, it was announced in December 2020 that he will now be made the Senior Creative Officer of Culture content and programming for the number one radio company in the nation, reconfiguring his current deal with the entity.
Charlamagne has "renewed" and "extended" his deal another five years as a host for "The Breakfast Club," the top nationally syndicated radio show in the country.
On "The Breakfast Club," he was able to scoop two major moments in the 2020 presidential election: President-Elect Joe Biden flubbing up and saying "you ain't Black if you don't vote for me" and Vice President-Elect Kamala Harris saying she smoked weed in college while she was listening to Snoop and Tupac — before either of the rappers had released records.
With this new positioning, Charlamagne's The Black Effect Network (which is living into its name) has the potential to put so many people into play that have voices that deserve to be heard.
"I give my sincerest thanks to iHeart for empowering me over the past decade to be the best talent that I can be, and for honoring me as an owner and executive," said Charlamagne. "I love the audio business and iHeart is the biggest and best audio company in the world. As Co-Founder and Chief Creative Officer of the Black Effect Podcast Network and now Senior Creative Officer of Cultural Content and Programming at iHeart, all I want to do for the next five years is continuing to move the culture of radio and podcasting forward by curating a new era of voices, programming, and events. God is great! Now, it's time to get back to work."
The first solid show that The Black Effect Podcast Network can list on its content roster is the podcast version of The Breakfast Club.
But there are these names: comedian-actress Jess Hilarious, social justice activist Tamika Mallory, attorney and TV host Eboni K. Williams, N.O.R.E. and DJ EFN's Drink Champs, Karlous Miller, DC Young Fly and Chico Bean's The 85 South Show and NBA All-Stars Matt Barnes and Stephen Jackson's All The Smoke podcast.
Oh, iHeart has opened the doors now! It's that Black Effect.
Charlamagne also launched Black Privilege Publishing as a new partnership imprint from Atria Books at Simon & Schuster. BPP will drop social justice leader and activist Tamika D. Mallory's debut book State of Emergency in May 2021. At the same time, he will debut his new show on Comedy Central.