As exciting as the lifestyles of the rich and famous may appear, there are people who have had no problems walking away from the high life. Once household names, family favorites, or child stars, now these celebrities have settled for a simpler existence. Check out thirty notables that swapped out the hustle and bustle of entertainment careers to a more tone down 9 to 5.
1. MC HAMMER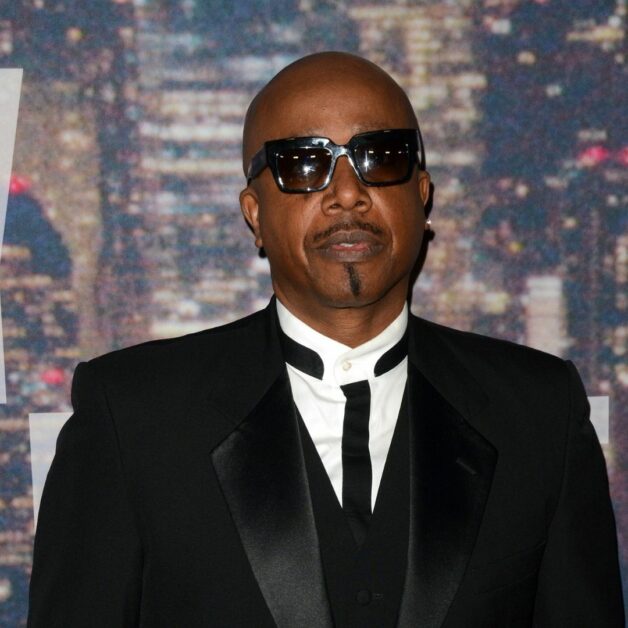 "Pump up the jam … and you will be rewarded … my beat is ever booming and you know I get it started … get it started!" When MC Hammer got it started there was no one touching him. He knew. Other artists knew it. Fans knew it. He even had a song called, "U Can't Touch This." But after the rap industry started to change and people started to tap back into that New York street rhyming (Buckshot Shorty, Nas, Biggie, etc.), the South started to bubble (OutKast, UGK, Base music) and DEATH ROW BASICALLY TOOK OVER … without dancing in y'all videos, Hammer's career stalled.
Then he was hit with "seemingly" crippling bankruptcy, it seemed like it was a wrap for Hammer.
But … you must not know people from that Bay area. They do not lay down so easily.
MC Hammer turned to his faith and became an ordained minister in the Church of God in Christ. He has taken his religious crusades all around the world — spreading the good news. In addition to that, he manages his publishing and licenses his songs to movies, TV shows, commercials, video games, and to other rappers looking to sample him.  Recently, he also revamped his chart-topping song, "Can't Touch This," as a parody for the global coronavirus pandemic.
Yes, even as a pastor, Hammer is still having fun.
2. ASHTON KUTCHER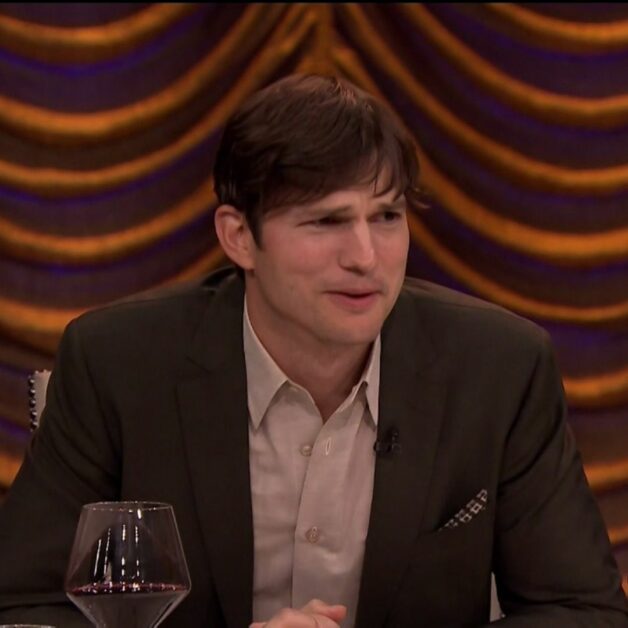 Ashton Kutcher rose to fame playing a not-so-smart heartthrob on the hit show, "That 70's Show." Nothing could be further from the truth. He is actually a genius. No … for real… the MENSA society invited him after he received a 140 on his IQ test. He has put those brains to work, creating for himself a great life after his full-time acting career.
He is now a venture capitalist. His fund is called Sound Ventures and he was able to get in early on startups like several high-profile technology companies including Skype, Foursquare, Airbnb, and Lemonade.
He also became the product manager for Lenovo and the Creative Director for Ooma, a voice-over-internet operation system.
Dummy, he sho ain't. With all of his success, we are probably the ones who've been Punk'd.
3. AL GREEN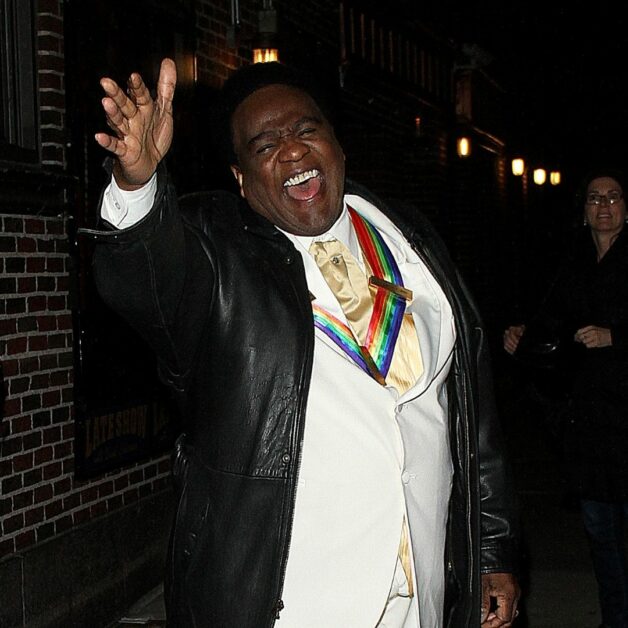 Rock and Roll Hall of Famer Al Green was known for serenading the socks right off of a woman. With classics like "Tired of Being Alone," "Love and Happiness," and "Let's Stay Together," it can easily be said that the crooner is one of the most iconic recorded voices of all times.  How many can say that their music is the soundtrack to Saturday's housework cleaning and if thrown on today will still make you want to groove? Very few …
So what would make a man at the top of his game trade in the tours, the money, the women, the fame … THE LORD!
In 1976, he accepted his call to serve as clergy in the Christian faith. After being ordained as a minister, he decided to devote himself to saving souls. Today, GRAMMY award-winner (and Hall of Famer) preachers on Sunday mornings at 11:30 am at the Full Gospel Tabernacle in Memphis, Tennessee. All are welcome to visit but don't think to ask if he is on to share a word. The O.G. still tours and there is no guarantee that he will be there.
4. KEVIN JONAS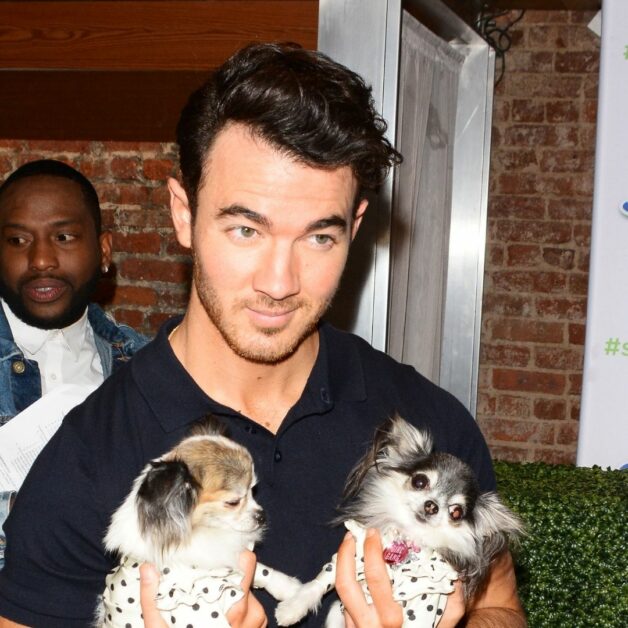 There was a time in the early 2000s when one family totally monopolized the Disney channel. The all-boys group, far more talented than what has become known as a boy band, The Jonas Brothers dominated with their good looks, catchy songs, and their harmonious voice.
But there came a point when the three broke out of their child-rock star cast and decided to make it on their own. While two of the brothers opted to start their own careers: Nick Jonas is a killer solo artist, songwriter, and producer and Joe Jonas has formed another chart-topping group called DNCE (not to be confused with the DJ),  Kevin, the eldest, wanted to make a move toward normalcy.   One-third of one the biggest teen-pop sensation of a generation, when he declared to the world he was taking time off — be scoffed. "How Sway, How?"
He fell in love … and that's how.
Kevin met and married his now-wife Danielle and made steps toward a more practical and reliable career — to provide stability in his home.
Kevin has settled in New Jersey, his home state, as a contractor. He is also now a #GirlDad and loving every bit of his new life.
5. KELIS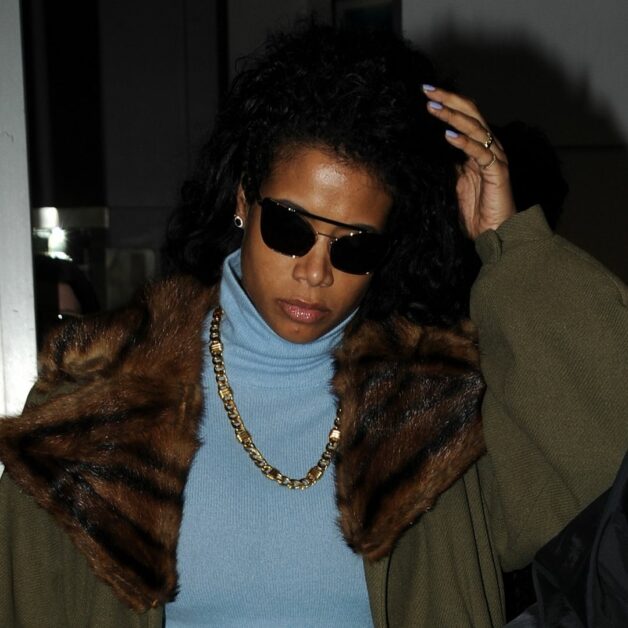 Harlem singer Kelis was a break-out star, heating up the radio under the careful guidance of Pharrell Williams and the Neptunes. Her milkshake brought all the boys to the yard … that was until she locked in with Queens rapper Nas and got married.
After the marriage, she turned her attention to being a good mom and wife. She also started to embrace her love for cooking. She started to follow the lead of her mother who ran a catering business in New York. The best way for her to do this was to sign up for classes at the Cordon Bleu. Kelis had fallen out of love with music and her emcee husband and in love with the food.
Her 2014 album was called Food and included songs like "Friday Fish Fry" and "Jerk Ribs." She then wrote a cookbook called, "My Life on a Plate: Recipes From Around the World."
Eventually, the Cooking Channel asked her to do a special because of her inviting popularity and innovative slant on meals. Fans followed her to YouTube called BountyTube where she teaches people how to make her signature jerk ribs and turkey curry burgers.
In 2020, she became the co-owner of Bounty Farms in Quindio, Colombia. The farm grows coffee, tomatoes, and other produce to sell to those in need.
6. GEOFFREY OWENS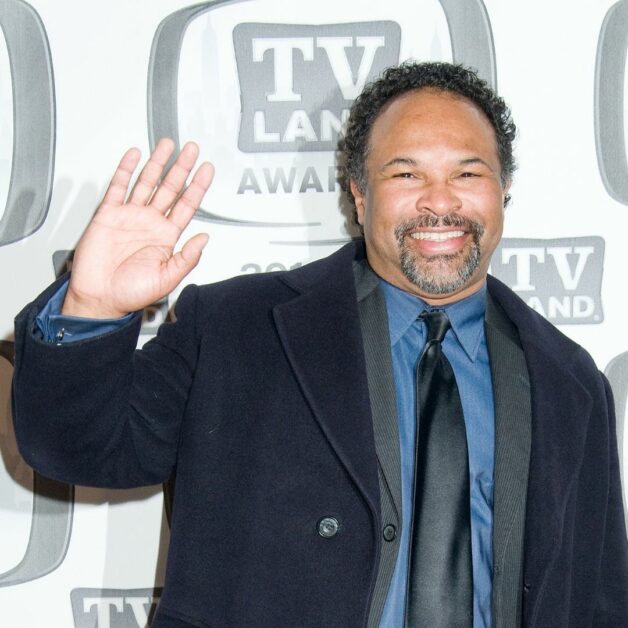 You might not recognize him at age 60, but who could forget young Elvin Tibideaux.  From 1985 to 1992, Geoffrey Owens played Bill Cosby's son-in-law on "The Cosby Show."
The Yale drama graduate flexed his Ivy League muscles by playing a chauvinist lug, working to find his way in a gender-equitable Huxtable family. After the series ended, he appeared on a number of shows including "That's So Raven," "Elementary," "Lucifer," and "The Slap." However, since he wasn't cast as a series regular, he struggled to find consistent work in TV or Film.
Then the Market-gate scandal popped off and the son of the late Brooklyn politician Major Owens was back in the spotlight.
In 2018, Owens made headlines when people discovered that he was earning a living as a Trader Joe's employee.  Social media ran crazy, dragging him for working a blue-collar job. But Owens wasn't tripping, at all.
He believed that he was not above any honest gig and was quite content with his day job. In an interview with "Good Morning America's" Robin Roberts, Owens revealed that his day job afforded him the "flexibility," between roles while paying the bills. His story prompted the Twitter hashtag #ActorsWithDayJobs. Soon after, Tyler Perry offered Owens a recurring role on OWN's "The Haves and the Have Nots'" sixth season. He appeared in 10 episodes.
7. SHIRLEY TEMPLE BLACK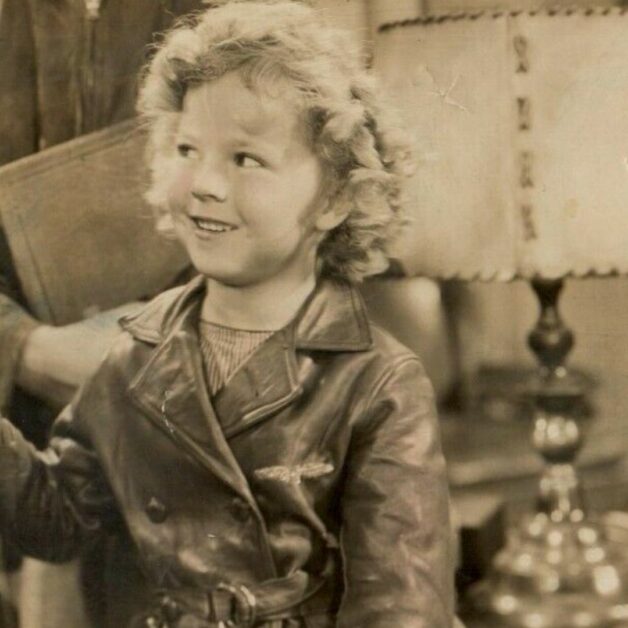 Try as you might, but you will never find a more successful and accomplished child star than Shirley Temple. She laid the foundation for kids in Hollywood when Hollywood was a baby. She tapped into our lives almost 100 years ago and as a child in the 1930s, stood up against racism on the set by befriending Bill "Bojangles" Williams, a Black man, and treating with dignity. She did this as a little girl and throughout her life.
After retiring in the 1950s, she got into politics. She, the little girl with the curls that everybody's mom used to hot curl in their hair, became U.S. delegate to the United Nations by President Richard Nixon in 1969, she was the ambassador to Ghana from 1974 to 1976, appointed by President Gerald Ford, and she was the ambassador to Czechoslovakia from 1989 to 1992, appointed by President George H.W. Bush.
She became the first female U.S. chief of protocol at the State Department under President Ford and also served as a foreign affairs officer-expert in the same department under President Reagan. She ran for congress but did not win.
Undeterred, she used her voice to help the earth's oceans. She worked on the "Law of the Sea" negotiations as a member of a maritime committee, served on a few advisory committees like the Commerce Department's Ocean and Atmosphere Management Advisory Committee and the National Advisory Commission on Oceans and Atmosphere during her tenure at the United Nations. She also helped redefine for a nation stuck on gender roles and Jim Crow the possibilities of a better America.
8. ADRIAN DANTLEY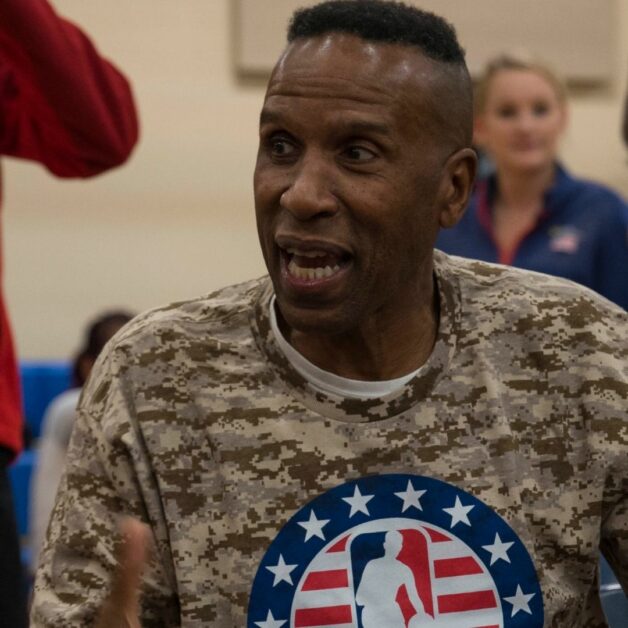 With over 15 years in the NBA, Adrian Dantley has earned the right to call himself a veteran of the game.
After finishing ninth on the league's all-time scoring list back in 1992, he retired with a whole life ahead of him. At the time the 37-year-old had already made his mark as a highly celebrated athlete: the sixth pick of the 1976 NBA draft, blessed to have played for seven different NBA teams, and a six-time All-Star player. But who wants to live life like Al Bundy? So in 2003, Dantley reinvented himself and decided to use all those years of experience to serve as an assistant coach for the Denver Nuggets. He served the team in this capacity for eight years.
These days he's no longer driving hard to the rim, but giving back to the community as a crossing guard in Silver Springs, Maryland.
9. GEORGE FOREMAN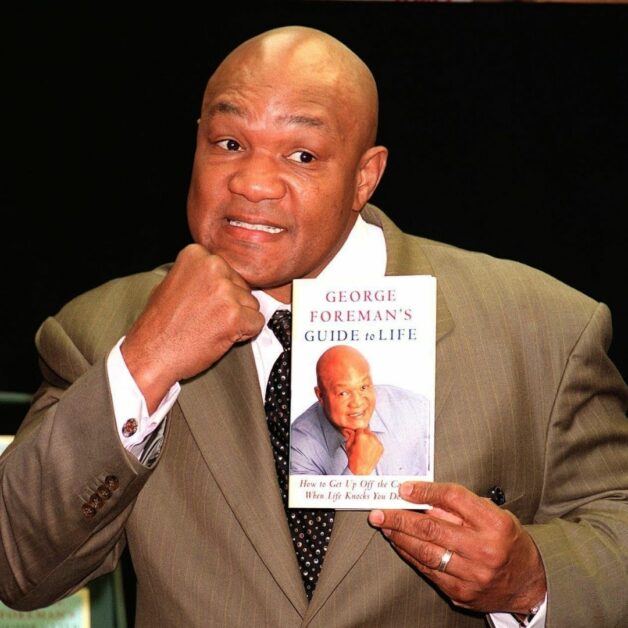 Just say George Foreman's name in the boxing world and people bow their heads in reverence. The fighter is a two-time World Heavyweight Champion and Olympic gold medalist, so all you new cats need to put some respect on his name.
After losing (his first time ever in his career) to Muhammad Ali at the "The Rumble in the Jungle," fight in 1974, people stopped believing in the champ. Eventually, he had to figure out his next move to feed his 12 kids. His five sons, who all share his name, are George Jr., George III  ("Monk"), George IV ("Big Wheel"), George V ("Red"), and George VI ("Little Joey"). And his seven daughters are Natalia, Leola, Freeda, Michi, Georgetta, Isabella, and Courtney.
That's a lot of hamburgers … ding, ding, ding.
For the last 27 years, the boxer has been the face of a fat-reducing grill called the George Foreman Grill. This venture made him more money than his hands ever did in boxing. According to a source, outside of Michael Jordan's Nike deal, this endorsement deal is the most successful in sports marketing history. In the first four years of its release, the grill sold over $200 million worth of merchandise. With an approximate net worth of $300 million, he is ranked as the fourth richest person in the boxing world.
10. PHOEBE CATES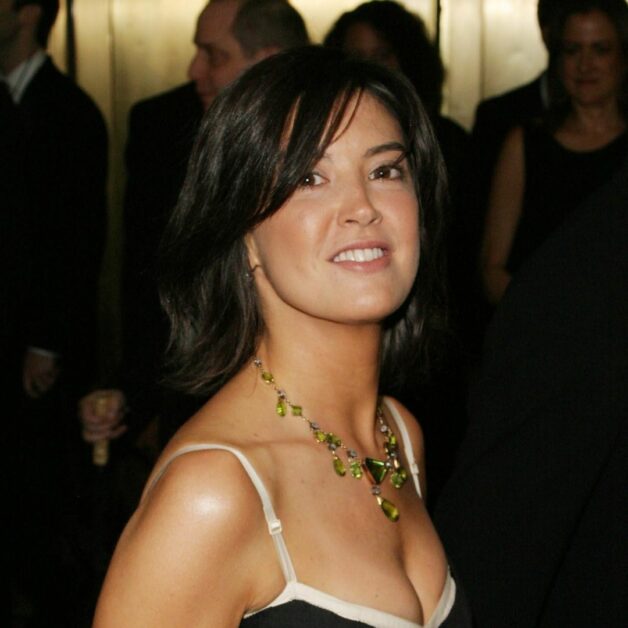 There was a time in the 80s when Phoebe Cates was the go-to hot girl for every teen movie. Her pretty face, brunette hair, and just swag made her pop out in the sea of blonde beauties pushed on the world by Hollywood. Bruh, remember her in the hot red bikini in "Fast Times at Ridgemont High?" Exactly, how could you forget? She had bumps and curves in places that most of the girls on screen didn't. Cates was "LL Cool J bad" and everyone wanted her.
The high demand proved to be too much for her. The rush of the movie star life burnt her out and she wanted to live life a little more leisurely.
She married award-winning actor Kevin Kline and became a stay-at-home (for the most part) mother and homemaker. She is also currently the owner of a New York-based boutique, Blue Tree, and is keeping busy. No longer rocking the "Fast Times …," this star is taking it easy and slow.
11. CHRIS SMITH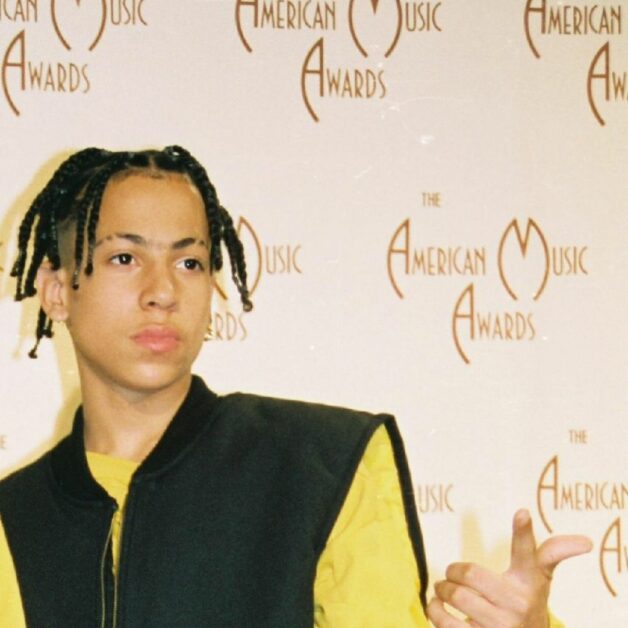 Jermaine Dupri saw the two Chrises in an Atlanta mall and knew that they were stars. Chris Smith, even as a pre-teen, had a swag about himself. He wore his clothes a certain way and once the So So Def team got a hold of him, he elevated it to the next level. That was how Kriss Kross was born.
The group occupied the charts with songs like, "Jump," "Warm It Up," "I Miss the Bus" and "Alright." Their projects were certified gold and platinum and eventually afforded them the opportunity to tour with Michael Jackson. But after a while, the kid act faded and the two had to figure it out as young adults — who used to be child stars.
While Chris "Mac Daddy" Kelly succumbed to a toxic cocktail of narcotics, Chris "Daddy Mac" Smith used his gifts to create his own entertainment company, One Life Entertainment, Inc.
An artist at heart, both a painter and musician, has gone back to what made him great in the first place: his style. He is the owner of Urbane Muse, a commercial portal to sell his artwork and clothing designs.
His fans are still a cult following, asking him to come through and make a solo project.
12. SHAQUILLE O'NEAL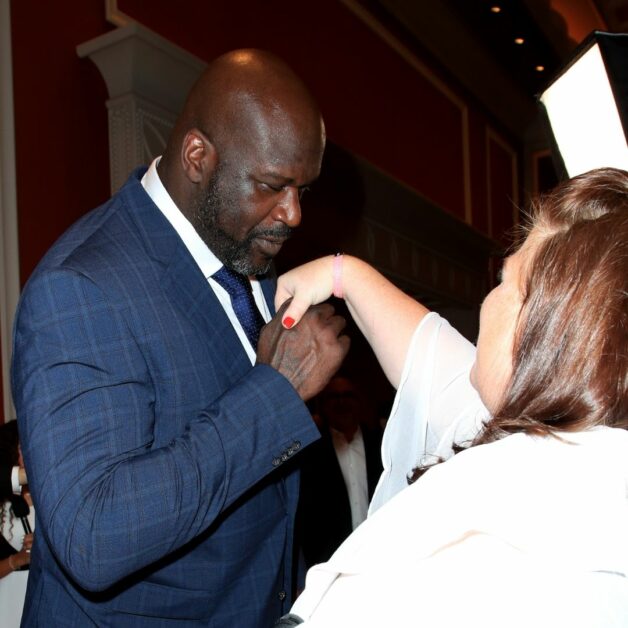 One of the greatest basketball players to touch the ball, Shaquille O'Neal is the definition of the next hustle. Dr. O'Neal has a doctorate in education. Has invested $80 million as a land developer/ contractor in his hometown of Newark to build "Shaq Tower." He has dabbled in almost anything that you could possibly think of.
It is approximated that he is worth about $400 million. He has a Krispy Kreme franchise, a Big Chicken restaurant, a shopping center, a cinema, 9 Papa Johns Pizza spots (serving as a brand ambassador), 17 Auntie Annie's Pretzels restaurants, 40 24-hour fitness centers, several Las Vegas nightclubs, 150 car washes, and he used to be a partner in 155 Five Guys Burgers restaurants (which according to CNBC is about 10% of the entire franchise).
Shaq has been an actor, starring in films like "Steel," "Scary Movie 4," "Kazaam," "Uncle Drew," "Show Dogs," "Grown Ups 2," "The Lego Movie," and "The Smurfs 2" (we were not about name all 40+ of his movies, TV appearances and acting opportunities).
He is a party rocker, spending his time as DJ Diesel and touring all across the world, and spinning records in stadiums, clubs, and personal parties. He has wrestled with the WWE and is a producer and owner of a stand-up comedy franchise that opens the doors for up-and-coming comedians.
On his Linkedin profile, the NBA All-star says that he was "an early adopter of technology" and has "identified innovative organizations as a serial tech investor."  He has had numerous brand ambassador deals, with companies like Turner Networks, Reebok, IcyHot, AT&T, Post Foods, and the General (car insurance). He has been a rapper and a label owner. He has had his own apparel and sneakers. He is a partner is Zyloware Eyewear. He is an author and wrote his first children's book, "Little Shaq" six years ago.  He is an NBA analyst and is a part-owner of the Sacramento Kings.
That sure is exhausting.  But there is more. He is most proud of working in law enforcement. In 2016, he was sworn in as a sheriff's deputy in Clayton County, Georgia.
Shaq is 49-years-old and still has a gang of life to make more moves.
13. ANGUS  T. JONES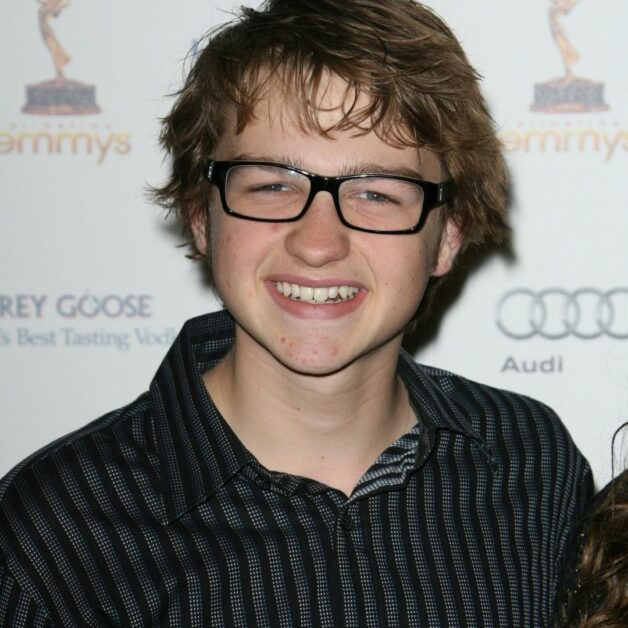 In the early 2000s, the popular sitcom "Two and a Half Men" was one of the top shows on the small screen. Sandwiched between Jon Cryer and Charlie Sheen, he learned the rigorous schedule of an actor on a network show — and grew into himself as a young man. By the time he turned 17 in 2010, his hard work (and the success of the show) made him the highest-paid child star in television with a whopping $7.8 million over two seasons.
After leaving the show, he went to college and studied Jewish studies. He relied on the skills he learned from all these experiences to explore a new career as an executive.  In 2015,  he partnered with friend Justin Combs, heir to the Bad Boy legacy, and Kene Orijoke to launch a multimedia/ event planning service called "Tonite."
Now, he is living his life gingerly as an amateur photographer and IG influencer.
14. MARA WILSON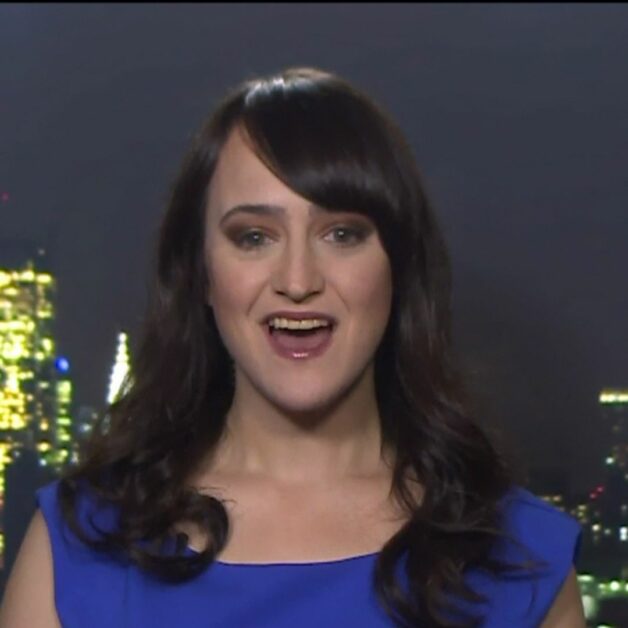 Remember Natalie from "Mrs. Doubtfire?" Or Matilda Wormwood from the 1996 kids' classic "Matilda?"  Yeah, her name was Mara Wilson, and another celebrity that shifted from being a child actor to a career that, though not dramatic, still allows her to tell stories.
Wilson is a distinguished journalist and author commenting on women's rights and Hollywood trauma.
Who'd ever guess that Wilson could also be a talented writer? After retiring from acting in 2000, she resurfaced as a writer in 2013. Wilson contributed an article for the online publication cracked.com. Her piece examined the criminality of child stars. Showing versatility, she spends these days working with Publicolor, a non-profit NYC-based organization that focuses on at-risk youth. In 2016, Wilson published her first book titled, "Where Am I Now?: True Stories of Girlhood and Accidental Fame."
15. PRINCE HARRY
Most people in Hip-Hop only rocked with three princes: The Artist, the Charming dude from the Disney movies, and their dog. However, after marrying a fine American Black girl, and chucking the deuces to his royal family after they treated her poorly, we've invited him to the bar-b-que. RED HAIR AND ALL.
Right before COVID-19 got super crazy, Prince Harry and his wife Meghan Markle left Buckingham Palace to move to North America. First, they moved to Canada, before settling in California in the United States.
Since then, the former Duke of Sussex has been working in charitable spaces and creating his own legacy. He has taken a position as Chief Impact Officer of BetterUp Inc., online coaching and mental health firm in Silicon Valley.  In 2020, the couple set up a nonprofit called the Archewell Foundation and also inked a production deal with Netflix.
Despite being estranged from his royal family, who he briefly reconnected during the funeral for his grandfather Phillip in April, he is making it happy as a civilian and seems to have a lot of things set up for his future.
16. FREDDIE PRINZE, JR.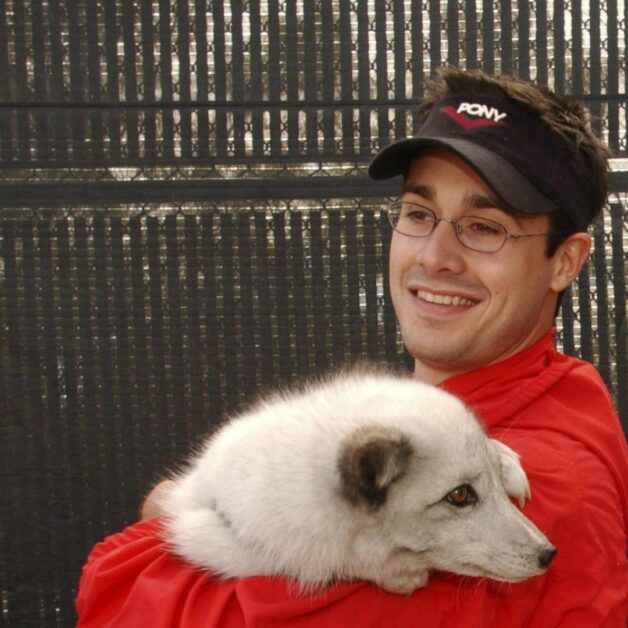 Acting, you can say, has always been in Freddie Prinze, Jr.'s blood. His dad was actor-comedian Freddie Prinze from the 70s. The brilliant entertainer died by suicide in 1977, when he was only one year old. And after the urging of your grandfather, he started to act when he was a teenager — in hopes to not only walk in his father's shoes but also grow out of them and lace up his own.
And he did.
His movies were blockbuster hits in the 90s and 2000s. Girls clamored for the laid-back actor's attention, while he genre-bounced from kid films to horror, comedy to romance, and from cartoons to action films. But he also had other interests.
He stepped away from acting, just a bit. to become a producer and director at the World Wide Wrestling entertainment company.
Now, he is focusing on cooking; authoring the "Back to the Kitchen: 75 Delicious Real Recipes (and True Stories) from a Food-Obsessed Actor" book. For kicks, he has a podcast called the Prinze and Wolf Podcast and a YouTube channel called  Gegghead. He really is just having fun, living in Jordans that his dad never got to rock.
17. KAREEM ABDUL-JABBAR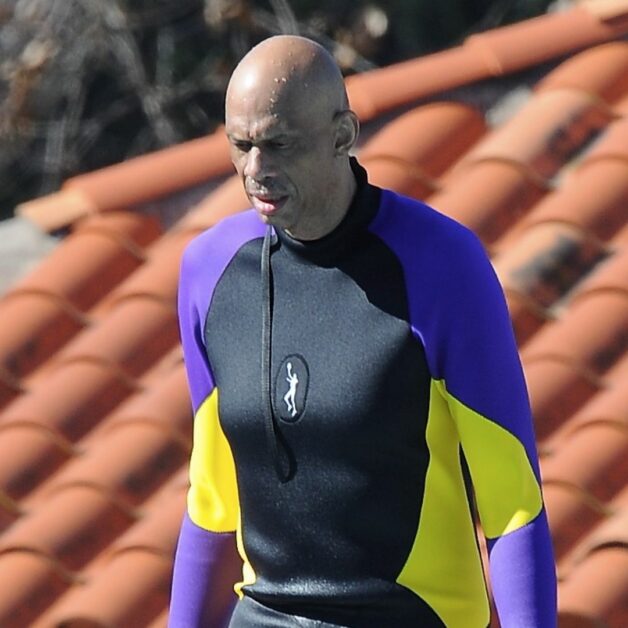 Former Los Angeles Laker Kareem Abdul-Jabbar was an anti-celebrity from the start and it was no surprise to anyone that after his legendary career, he would opt out and work to heal the world.
The question was "how?"
Throughout his 20 seasons in the NBA, he maintained the decorum of a leader. Thus, after retiring he emerged as the perfect O.G. to serve as a life coach and mentor to some of the league's young athletes.
He also tried his large hand in acting starring opposite Bruce Lee in "Game of Death" and as the co-pilot Roger Murdock in the movie "Airplane." In this space, he hoped to heal the world through entertainment.
He is a renowned author writing numerous books. He is a go-to to pen articles on race, religion, human rights, and politics for all kinds of publications including Time magazine. He hoped to heal the world by engaging their minds.
In 2012, Hillary Clinton appointed him as a cultural ambassador for the United States and in 2016, he was named to the President's Council on Fitness, Sports, and Nutrition by the 44th national executive, Barack Obama.  He also received a Presidential Medal of Freedom for his humanitarian work from the same administration. He ultimately has given his life to accomplish that goal he set back in 1989 when he retired.
18. DANIELLE CHRISTINE FISHEL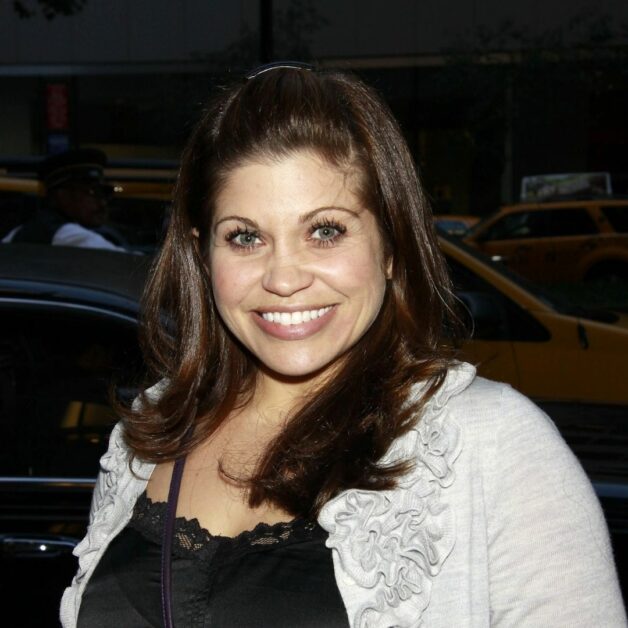 When Boy Meets World debuted on ABC, many junior high school viewers lost their minds as they met Cory Matthews girlfriend, Topanga. She was cool, she was quirky and most of all she was a straight cutie pie. By the time, they got to high school — she transformed into a whole girl-next-door CAKE.
Danielle Christine Fishel's portrayal of Topanga afforded her the popularity to set up as a writer for PopSugar and its YouTube channel, PopSugar Girls Guide.
In addition to being a writer, she has been tapped to be a Style Network's The Dish and was a spokesperson for Nutrisystem. And to let you know that she is really well-rounded, she is a known battle rap fan.
So plugged in, she tweeted last year " Congratulations to @chillajones on your #COTY win! You worked so hard for this and you deserve every moment of this win!"
Congratulations to @chillajones on your #COTY win! You worked so hard for this and you deserve every moment of this win! 🏆🎙️ pic.twitter.com/q6KukMJ3QA

— Danielle Fishel Karp (@daniellefishel) February 1, 2021
19. JON STEWART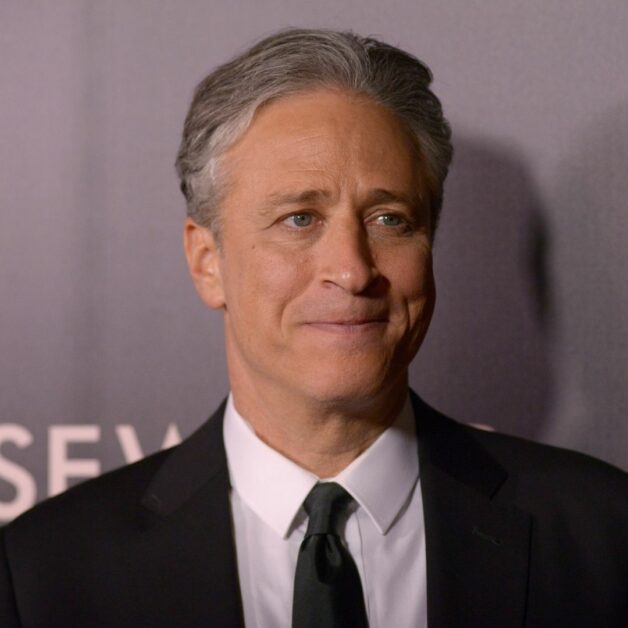 Few people have dominated late-night talk shows like Jon Stewart. Unlike his predecessors, David Letterman on Johnny Carson, his approach was never the traditional sit-down and plug your new project, but modeled after a news broadcast weaving in politics and comedy. Jon Stewart was not the first host of "The Daily Show," an award-winning satirical news program that was highly rated and critically acclaimed. But by the time he took the seat in 1999, becoming the second host, he solidified his O.G. status with a 16 year-run, graciously passing the baton to Trevor Noah.
His decision to leave a hit show also lined up with where he was in his personal life. He wanted "less" of the fast pace of entertainment. After leaving, he turned one of his properties into a sanctuary for abused animals and became a vegan. He has been a firm advocate for veterans' rights and launched a new Apple series called, "The Problem With Jon Stewart."
20. KURTIS BLOW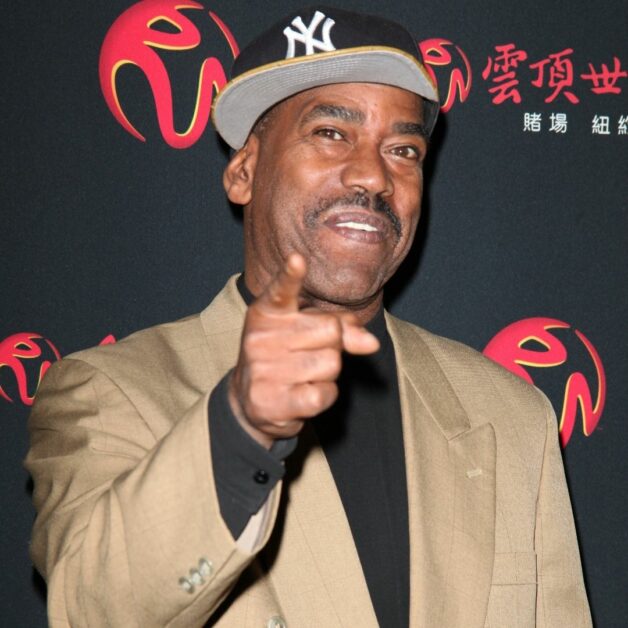 Before DaBaby was a twinkle in his grandparent's eyes, Kurtis Blow was rocking the mic and the Billboard charts. Considered the first commercially successful rapper, he signed to a major label during a time when most emcees couldn't get on the radio … much less obtain a big contract from a record company. But he did.
His 1979 hit single, "Christmas Rappin'" has sold over 400,000 copies and he is looked at as a legend in the game.
Kurtis Blow is Hip-Hop personified; he rapped, DJ's, and b-boyed. But after the hits top rolling and his tour requests slowed down, he like many others, turned his face to The Lord.
In 2009, he was ordained as a Christian minister and the founder of The Hip Hop Church in Harlem as the rapper, DJ, worship leader, and preacher.
Seven years later, he was called back to his roots to be the Chairman of The Universal Hip Hop Museum. The museum is slated to open in 2023 in the Bronx point section of NY.
21. VANILLA ICE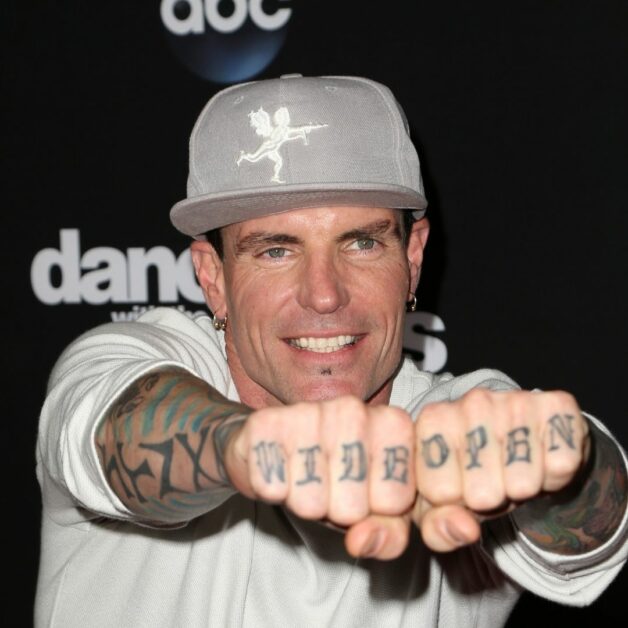 Before Eminem, Vanilla Ice was Hip-Hop's favorite white boy.
Robert Matthew Van Winkle came on the scene with his Alpha Phi Alpha-inspired song and the world didn't know what to do. While many wanted to hate him … the song was infectious and became the Texas native's greatest contribution to the culture. Bust how no one can ever whisper the words "ice, ice" without thinking about him.
Eventually, he turned his attention to other genres of music and did well in the rock space too. But it was his personality (the one that made him a star in the first place), that made the world buy into his new life after music.
Since we won't get another chart-topping single anytime soon, Vanilla Ice has found success in real estate and remodeling refurbished homes in Florida. You can watch him work live on DIY Network's "The Vanilla Ice Project." The show has been a fixture on the network with nine seasons dating back to 2010. According to reports, the show is slated to return for a 10th season on the DIY Network this year.
22. KARYN PARSONS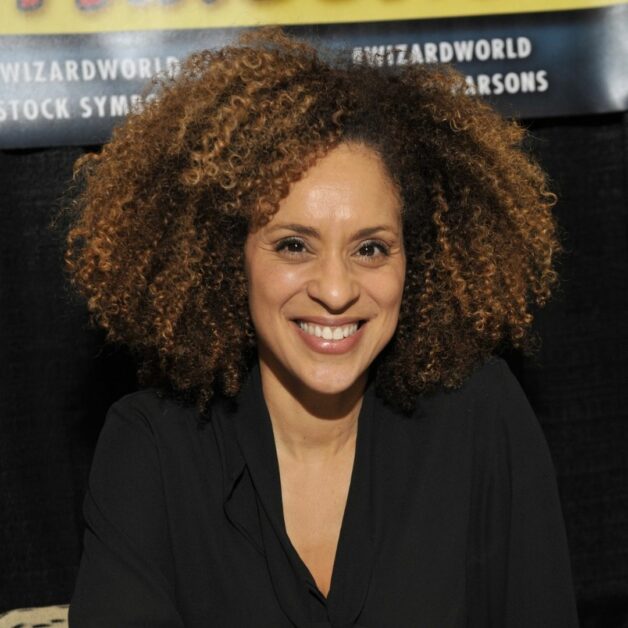 NBC struck gold with the megahit sitcom,  "The Fresh Prince of Bel-Air."  Outside of being the platform that took a local Philly rapper named The Fresh Prince and made him into the household name that he is today. But in addition to Will Smith, Alfonso Ribeiro (who has transitioned into a game show host), Tatyana Ali, Little Nicky, Geoffrey the butler, dark-skinned Aunt Viv, and light-skinned Aunt Viv, another character fans of the show loved was Karyn Parsons.
She was the high-fashion, self-centered and indulged daughter of the only father J. Cole ever knew. ( Shout to his "No Role Modelz" song that celebrated James Avery #RIP)
Thankfully, the real woman cares about more than foreign cars, purses, and vacations. Parson, in her grand-second act, has incorporated her love for the richness of her Black history and heritage. As a result, she founded the Sweet Blackberry Foundation. A creative non-profit which uses storytelling to disseminate stories of African-American achievement.
23. BUN B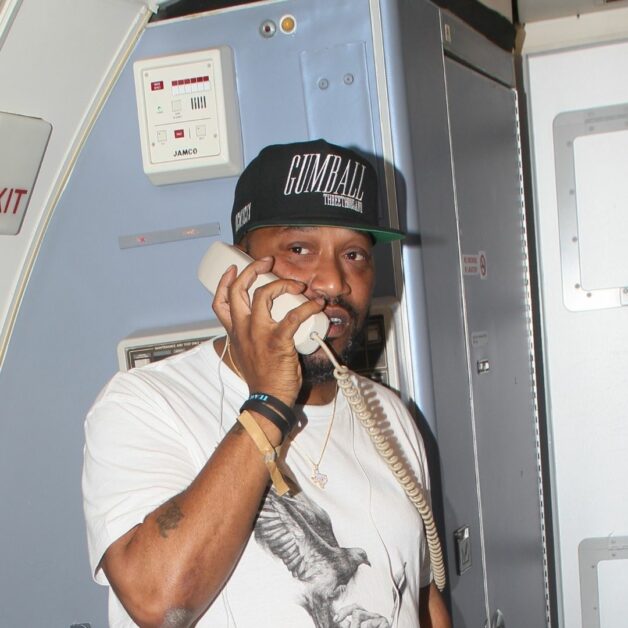 The southern rap group UnderGround Kingz, UGK, took the 90s by storm. After the group shifted a few times, Bun B and Pimp C were the final duo that Jive blasted to the top of the rap charts. And after Pimp C died, Bun B was left to keep the legacy of the group strong. The Texas native kept the group on his back for the last 20 some-years.
Now, he spends his time teaching Hip-Hop and Religion, a course in the School of the Humanities, at Rice University. He now serves on the faculty as a Distinguished Lecturer. He also has released a coloring book with author Shea Serrano called, "Bun B's Rap Coloring Book."
24. DYLAN SPROUSE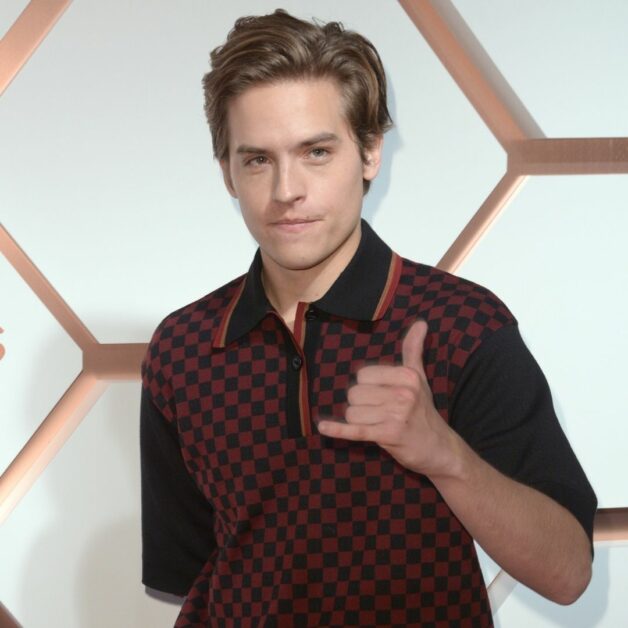 Another set of brothers from the "House of the Mouse" are Sprouse twins, Dylan and Cole.
Blonde-haired, blue-eyed, and just funny, their hit shows "The Suite Life of Zack & Cody" and "The Suite Life on Deck," set on the road to fame and fortune before they were legally able to drive a car. From 2005 to 2011, the Sprouse boys did a combined 136 episodes of the shows and afforded fans more opportunities to define who they were … than for them to figure that out for themselves.
So … when the seasons ended, they went to college to see if there was something else that might peak their interests. And they could do that. In 2007 (at the age of 15) and 2010 (and at the age of 18), they were ranked amongst the wealthy children alive — ALIVE!!!! They enrolled at New York University.
Dylan took all that he learned from college and opened up a mead brewery in Brooklyn named All-Wise Meadery. He wanted to invest all that Disney money wisely and beer (something mad people love drinking) is a safe bet.
25. GERARDO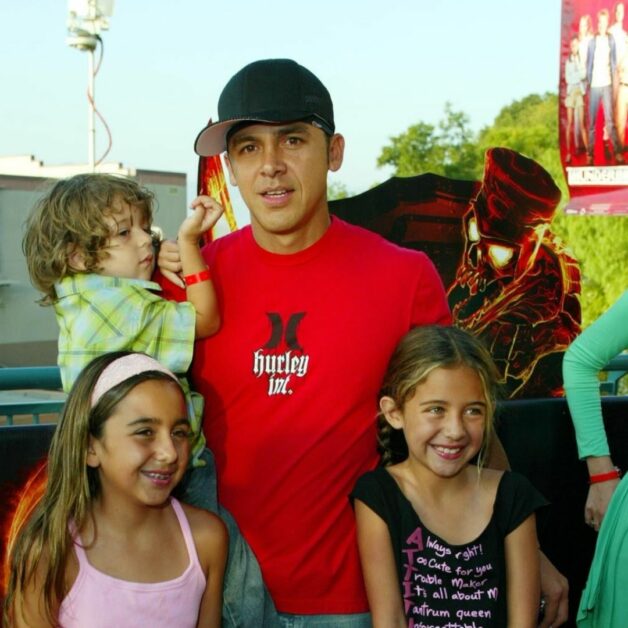 Back in 1990, Hip Hop had Spanish fever — and it was transmitted by Gerardo's mega-hit song, "Rico Suave."  Station after station played Ecuadorian rapper's song and made Gerardo a sex symbol and household name.
His album, Mo' Ritmo climbed up the Billboard charts and peaked at the 7th spot.  But eventually, people chalked him up to being a one-hit-wonder. But he wasn't. He could smell a hit from anywhere … he just would not be performing it. In 1999, he was hired as an A&R executive at Interscope Records singing international sensation Enrique Iglesias and later rapper Bubba Sparxxx.
A married man with three children, now he has devoted his life to the gospel. His first assignment was to pastor the Praise Chapel in Kansas City and currently he pastors the House of Grace church in Ashland, Kentucky.
26. LARK VOORHIES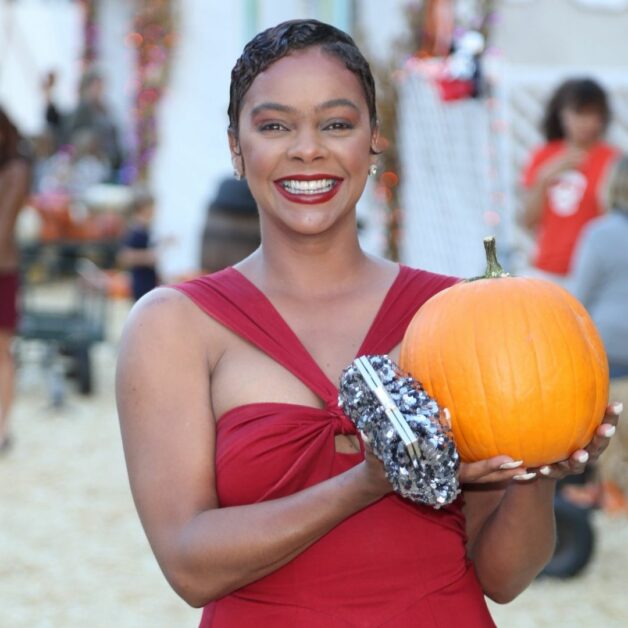 Lark Voorhies played Lisa Marie Turtle on the hit NBC show "Saved By The Bell." She was once considered no only the prettiest girl on television but was one of the first African-American girls on a major network that was considered everyone's All-American high school sweetheart — breaking boundaries regarding interracial dating during the 1980s and early 90s.
There were a string of real projects that she worked on like "The Bold and the Beautiful," "Def Jam's How to Be a Player," "How High," "Civil Brand," and "The Next Hit."
Yet, after being diagnosed with a Schizoaffective Thought Disorder (she notes that her mom and daughter both suffer from bipolar disorder), being on camera many shied away from casting her. Acting was her first love.
But who knew, beyond her beautiful face, touching story, and impenetrable spirit,  Ms. Voorhies had a love for writing. This love helped her shape a new vocation — though she still engages her cult following with various pop-ups and signings—  as an author. In two years, 2010 and 2011, she released three consecutive books.  Her novels "Reciprocity," "Trek of the Cheshire," and "A True Light" are all self-published. She is happy and living well.
27. CAMERON DIAZ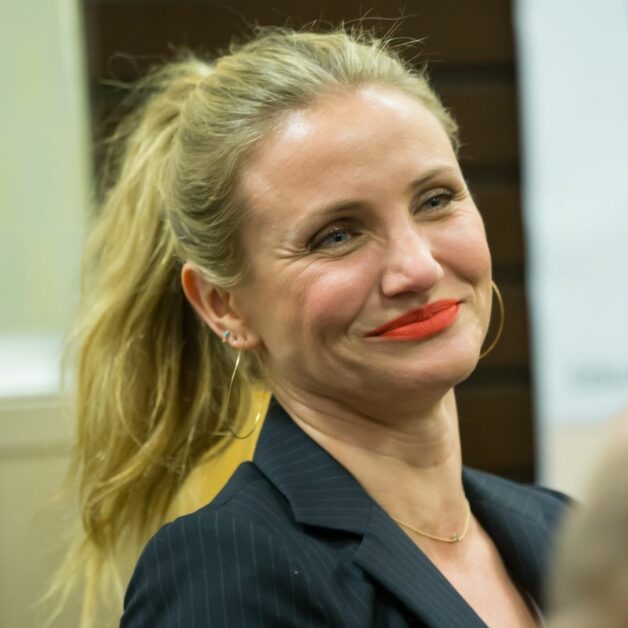 One doesn't hear "retired" actors a lot.  Ya' might have heard of starving actors, washed-up actors, under-rated or out of work actors, but "retired" … not so much. But, that is exactly what Cameron Diaz did after recording the 2014 remake of "Annie."
The girl who went to high school with Snoop Dogg, burst out on the scene as a model and then as an actor (that seemed to morph into whatever role she was picked to play), called it quits after 20+ years in the biz to enjoy life and reintroduce herself as an author.
Uhm… a New York Times Best-Selling author.
The California native turned her focus toward the body and wellness industry, and released NYT validated, "The Body Book: Feed, Move, Understand and Love Your Amazing Body"  (in 2013 right as she was wrapping filming the Annie film). She continued to stimulate her niche audience by following up with a second release titled, "The Longevity Book: The Science of Aging, the Biology of Strength" and the "Privilege of Time" in 2016. She continues to invest in health and wellness initiatives today.
28. TIA & TAMERA MOWRY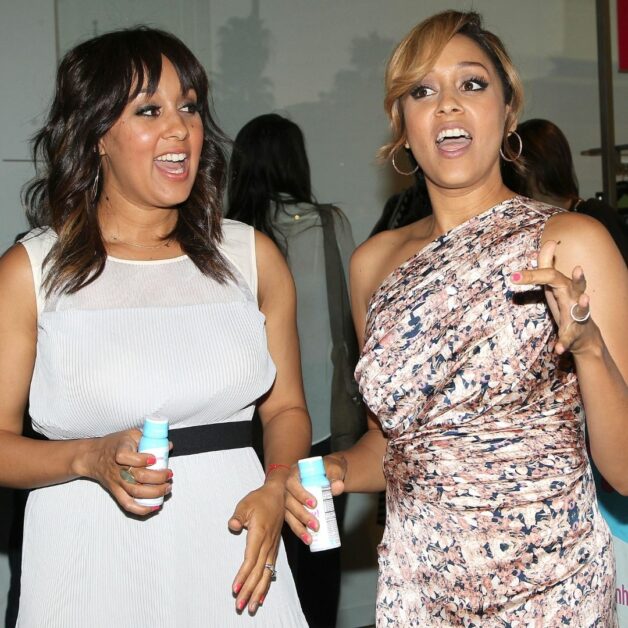 Tia and Tamera Mowry, twin sisters, have grown up in front of our eyes.
The squeaky clean duo have captivated their television audience with their hit ABC/WB syndicated show, "Sister, Sister" and afforded them spin-off careers movie careers with Disney's "Twitches" franchise and "Seventeen Again."
Both of them had success as actresses apart from each other. Tamera starred in "Strong Medicine," while her sister was the star of "The Game," "Instant Mom," and "Family Reunion."
The two also formed a Billboard-charting singing group called Voices. They've used their good image and likeness, their special talents to even do voice overs for cartoons and also video games.
29. DJ TERMINATOR X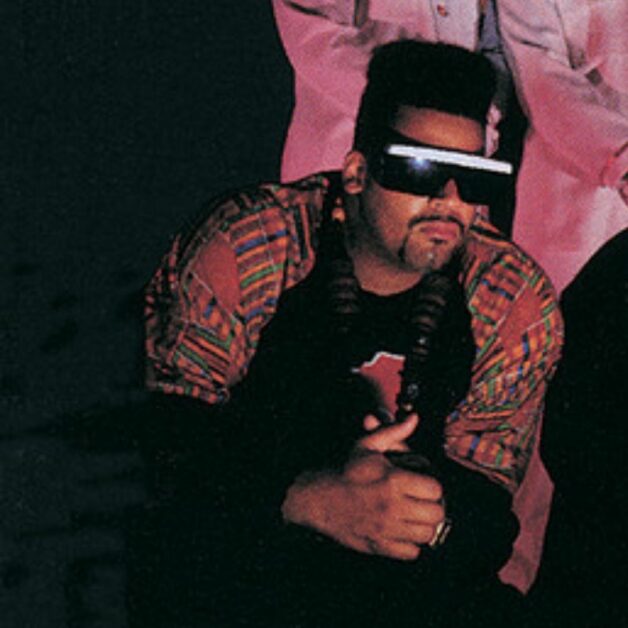 DJ Terminator X was never a front member of the revolutionary group, Public Enemy.  However, without his signature deejaying (supported by The Bomb Squad), the sound that we associate with the group simply would not be different.
The 54-year-old left the group in 1998, after dropping two solo projects: one in 1991 titled Terminator X & The Valley of the Jeep Beets and another 1994 titled Super Bad which featured Chuck D, Sister Souljah, DJ Kool Herc, the Cold Crush Brothers, and the Punk Barbarians.
In 2021, he no longer engages in the music industry at all. He has become an Ostrich farmer in North Carolina and is living out his life peacefully.
30. TRACEY LEE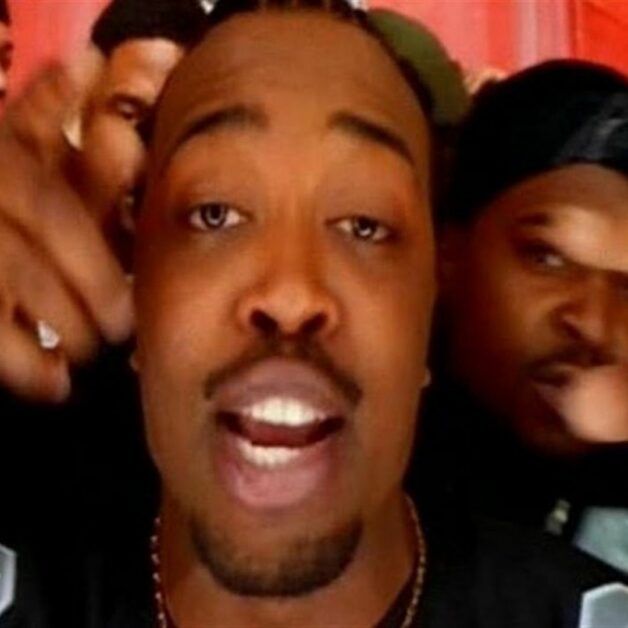 Howard grad and Philly native Tracey Lee broke out on the scene in 1997 with the hot club banger, "The Theme (It's Party Time)." This single made it to number 55 on the Billboard Hot 100 and goes down as one of those ones.
As an emcee, he can also boast to have a song featuring the Notorious B.I.G. called, "Keep Your Hands High" and collabs with fire spitters like Busta Rhymes and Kanye West.
After the Bison graduated from the Mecca, he attended Southern University Law Center. Now, he flexes heavily as an entertainment attorney for artists like Kelly Rowland, Solange, the late Kobe Bryant, and DJ Young Guru.
While he doesn't mind negotiating contracts and standing before judges representing his clients, he still ain't afraid to rock the mic. In 2020, he dropped a 12-song álbum called Glory. The project is accompanied by a table book detailing the process of making the music and the history behind each song.
Like the business mind that he is, he and his wife published the book on their own platform.