Beyoncé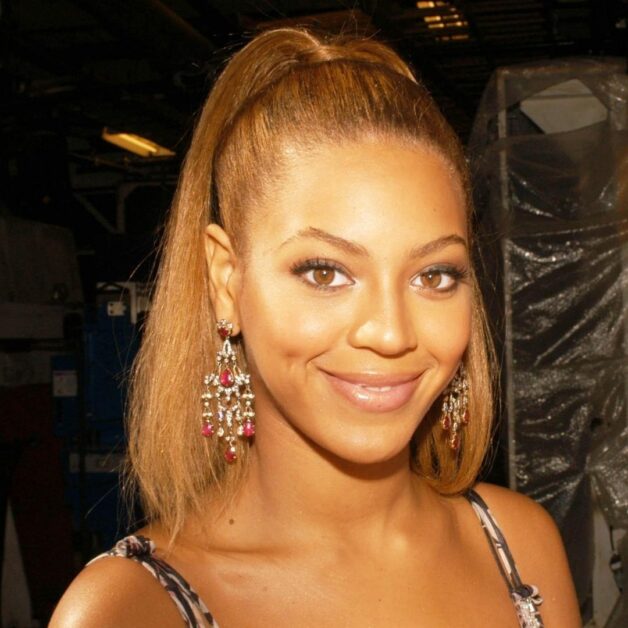 Beyoncé Knowles-Carter popped out on the music scene as one of the lead singers in the iconic group, Destiny's Child. Formed in 1990, the group has made many transitions. But one thing has stayed the same … Queen Bey is just as beautiful at 39 (she turns 40 in September) as she was when we were introduced to glowy-faced 16-year-olds in 1997, during the release of the group's self-titled debut album on Columbia records.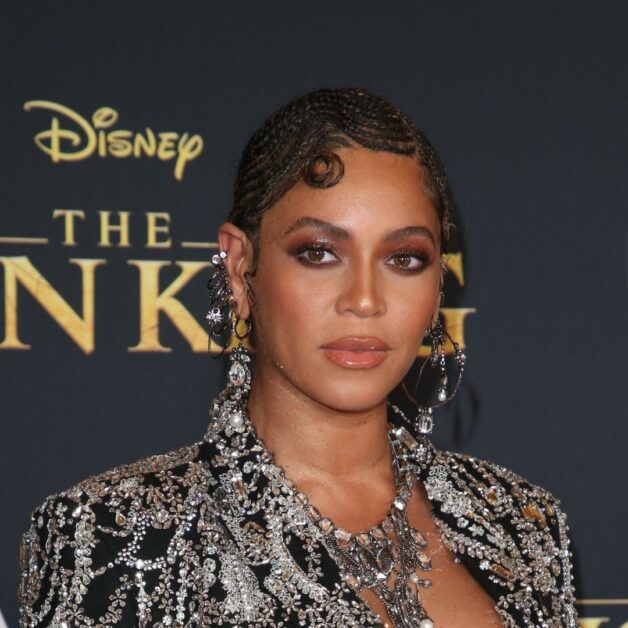 Over the last 20+ years, people have raved about her looks just as often as they celebrate her talents. Whether she is fresh-faced or "beat to the gods," her youthfulness is uncanny and is unmatched. Well, that is unless you bring up her sister Solange Knowles-Smith or step-sister, Bianca Lawson. Sheesh, all that beauty in one family ain't even fair!
Kanye West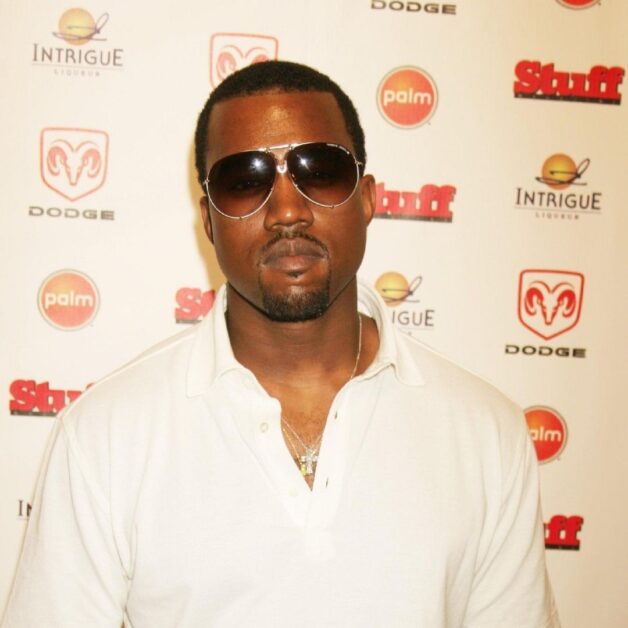 Billionaire rapper and producer extraordinaire Kanye West has lived more life than the average person. Inside of music, he is a chart-topping emcee that simply breathes on a song and it is a hit. Outside of music, he is a fashion designer, a thought leader, a politician (yes, technically he is), and a father. He seems to be one of the few people who has mastered cramming 28 hours in one day — but rarely looks like he is exhausted. Mostly looking in control. Forever looking young.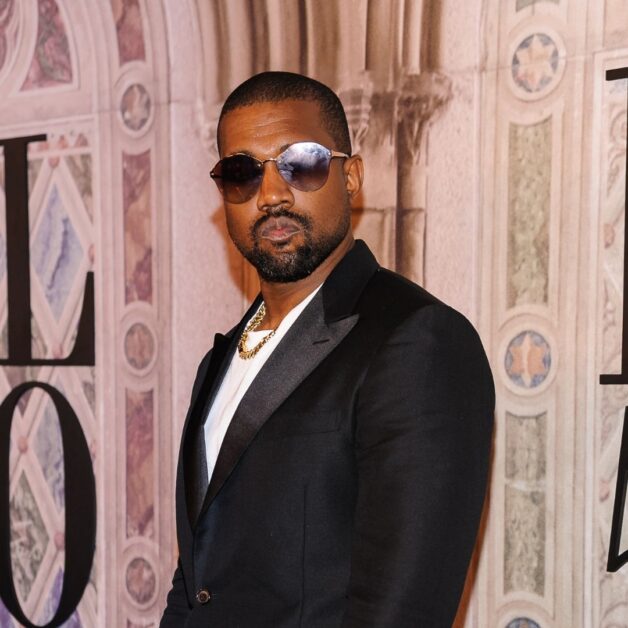 Almost always featured with a goatee and freshly scrubbed face, the man's skin is impeccable. He clearly takes care of himself, but so do thousands of other rappers. What makes this 43-year-old Chicago native look so great, genetics. Outside of this love for music and thirst for knowledge, Yeezy gets his great looks from his mother and father, Donda and Ray West.
Rihanna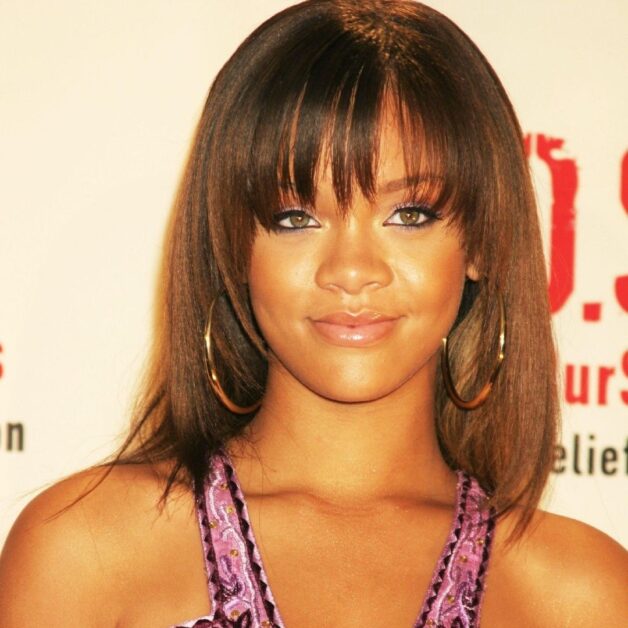 Tropical beauty, Rihanna has made a future on her good looks. The pop star and Hip-Hop darling is caramel complected dream girl that has looked the same since she burst on the scene with her hit album Music of the Sun in 2005. She was different. Sure, her sound was a strange flavor of fly, but that face on that young woman made many people want to just move to the islands and wait for her to walk on by.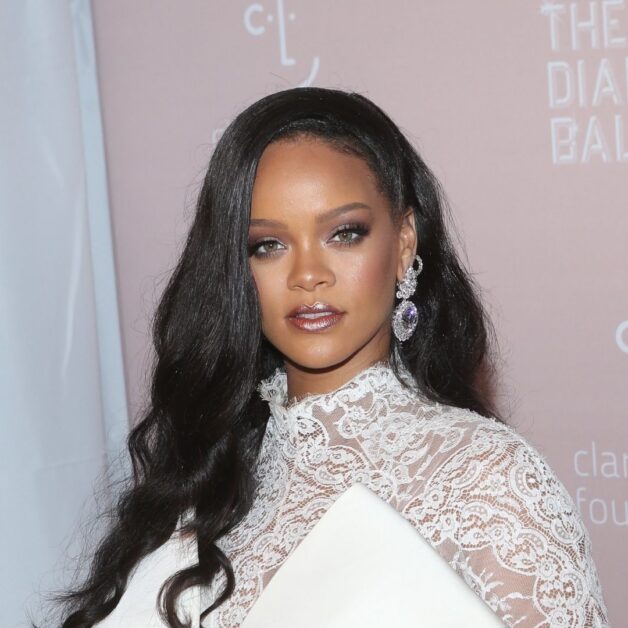 Seven albums later, she is still one of the hottest starlets to grace the mic, walk a runway, stunt in a video, or rock a show. But as lately, it seems that she has crammed all of her dopeness into her numerous businesses. Not surprisingly these businesses are in beauty and fashion. Homegirl found a way to bottle up her pretty and sell it to the masses with her successful skin and make-up line, Fenty. How successful you ask? At least a-drop-dead-gorgeous $600 million. She doesn't pop out much, but when she does fans are never dissatisfied. She lives casually and preserves her joy — which is probably why she still looks 18.
Taye Diggs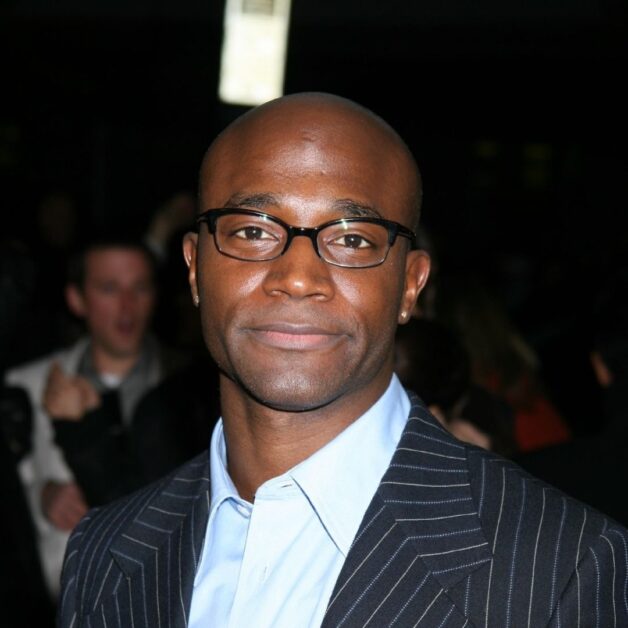 Remember the premise behind the movie "How Stella Got Her Groove Back?" It was about an older woman, played by the fine-*ss Angela Bassett, who fell in love with a West Indian man on a trip to the island of Jamaica. There she found a beautiful chocolate young man named Winston Shakespeare who charmed her out of her …Uhm … her socks. Well, that was the first time the movie-going world got a chance to see Taye Diggs in all of her "glory." Since then the now 50-year-old has been breaking hearts across the silver and small screens and on Broadway stages. And he still can play roles that are meant for characters at least 20 years his junior.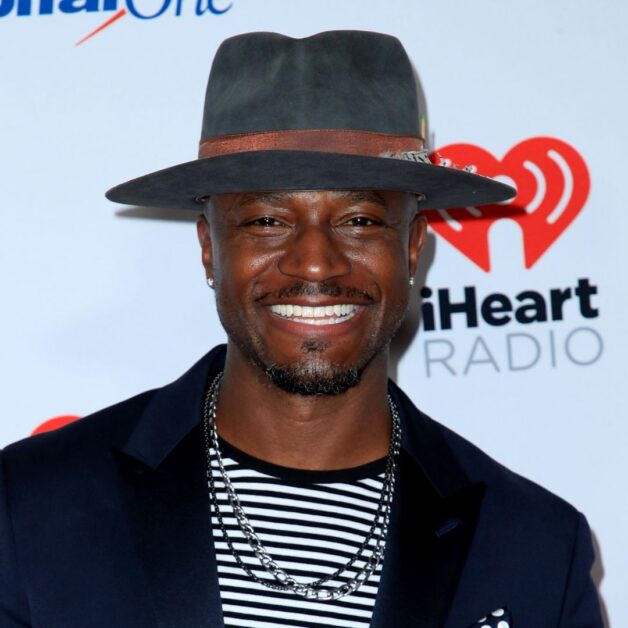 So baby-faced as this Newark native, that he has had to grow facial hair and let it turn grey. He says that part of why he looks so young is that he is manicured— check his silver goatee— and he makes sure that his smile is bright and white. Is that it? He also walks with confidence and a warm personality, making you want to be around him… and sometimes that makes you look even betterer than an old-fashioned oatmeal facial.
Lisa Bonet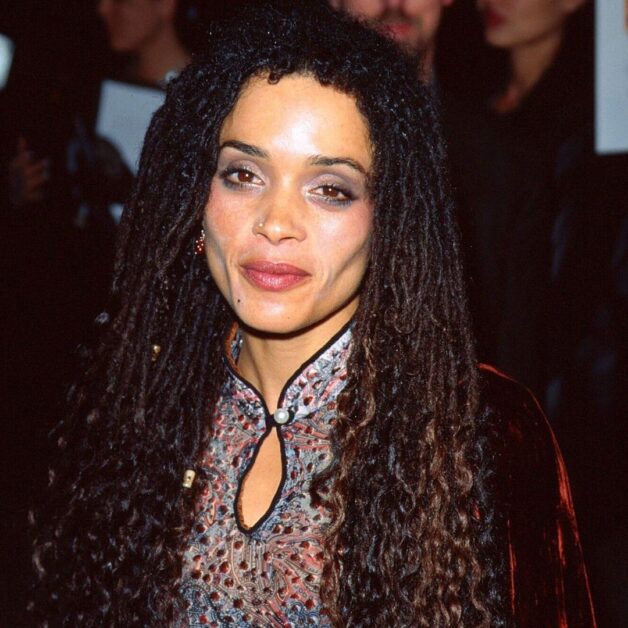 Lisa Bonet has always been fioooone, which according to the AllHipHop dictionary means she is several steps over fine and then a few backflips. Most folks fell in love with her when she was Denise Huxtable on The Cosby Show or A Different World. Others after she met, fell in love with, married, and then divorced Lenny Kravitz. Still more met her as Zoe Kravitz's look-alike mom. No matter when you were introduced, you must concede that honey has been beautiful.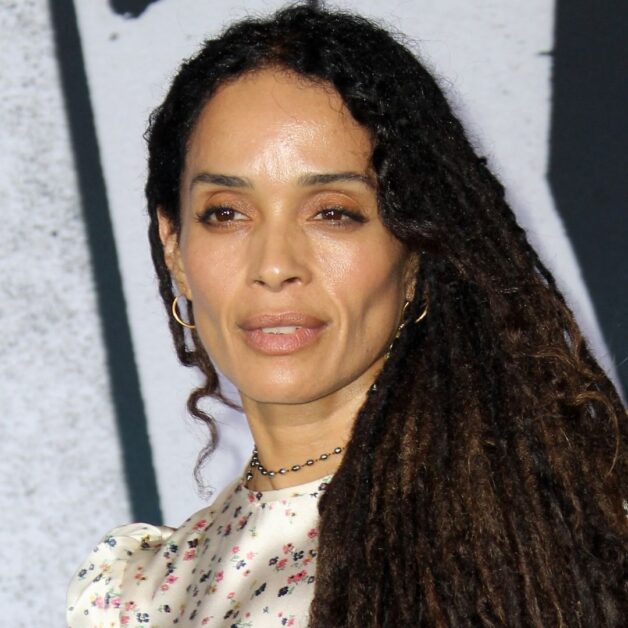 The bi-racial native 53-year-old Californian has never seemed to take her "beauty" that seriously. Instead, fans have noticed that she is more invested in her health and clean living. Often considered "Black bohemian," she has found sacred healing in staying away from pollution, toxic energy, certain foods, and very minimal makeup. She also has said that coconut oil is one of the best moisturizers for her body. That and lots of exercise, got her looking like the girl that broke Dwayne Wayne's heart on episode 21, right before she dropped out of Hillman.
Tyra Banks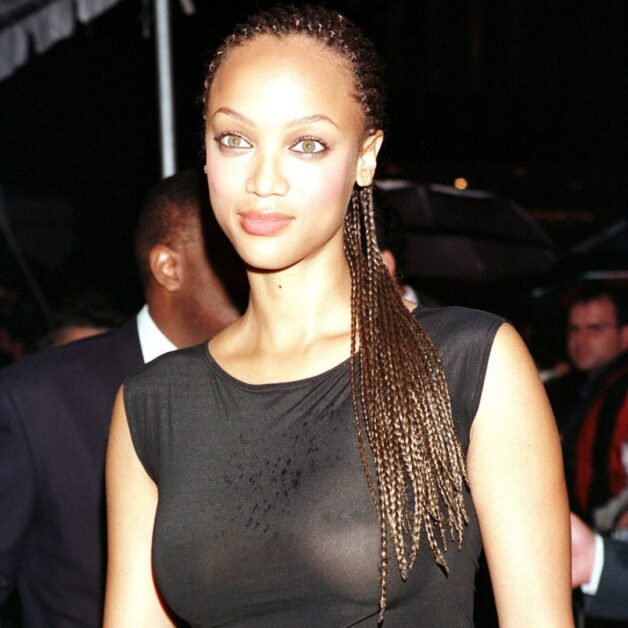 This America's Next Top Model producer, show-creator, and host has always been the definition of a supermodel. After signing with Elite Model Management, one of the world's most exclusive modeling agencies, Tyra Banks' youthful but exotic looks took the world by storm. For many, she was the bright-eyed bronze bombshell strutting up and down the catwalk, but for so many others she was an example of industry change. That pug nose, plumped pout and those almond-shaped eyes, all distinctly ethnic, made her the first Black person to appear on the cover of Sports Illustrated in 1996.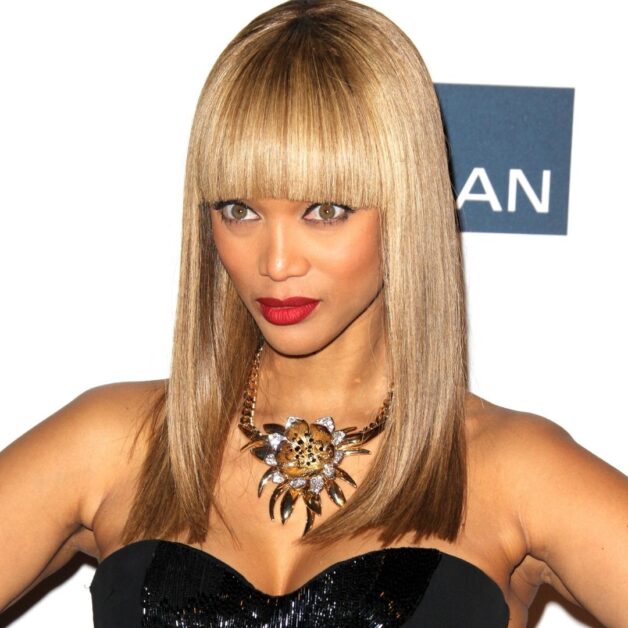 And now at 47, she still dazzles when she smizes. As an actor, she was able to transition past being what some only considered a "clothes hanger" and "eye-candy," and became a fully evolved artist with levels of theatrical depth. But it was when she launched her model-searched reality-show meets competition, that she let the world see that she is a sharp business mind too. Check the Harvard U on her resume … Momma is pretty but has a big ole brain to match.
Idris Elba
Black British actor, Idris Elba was named the sexiest man alive list by People magazine in 2018. But that was a few years ago … so why in the world does he look the same (save a few grey hairs in his beard)?  Well, perhaps it is because he stays so active. He once told the Gentleman's Journal that he drives fast cars, deejays cool tunes at swanky parties and keeps in shape as a means to stay young, even confessing that he forgets his age from time to time. But that's no real clue as to why he is a vampire.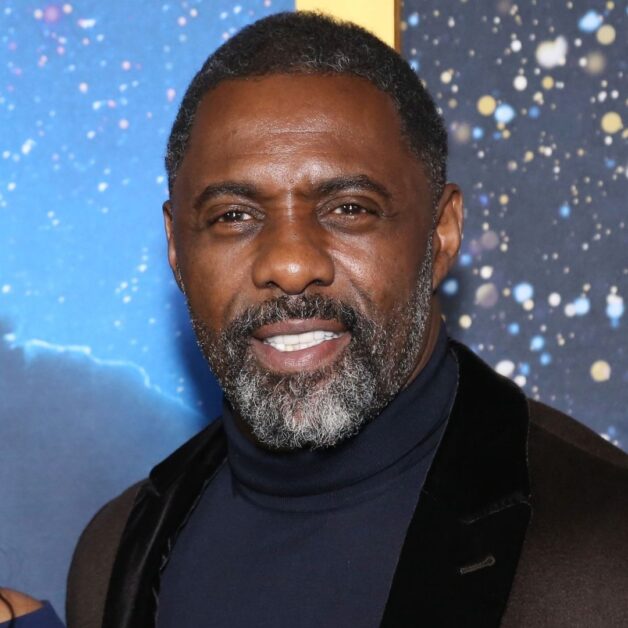 From the time he played Stringer Bell in the break-out HBO series, The Wire to even his role as Luther on the same-titled BBC One series, he has had that one undeniable fineness that has women falling over when he enters the room. It is a classic fine too… that he has had since he started in the film almost 20 years ago. But don't get excited ladies, he is married and ain't taking no numbers.
Eva Mendes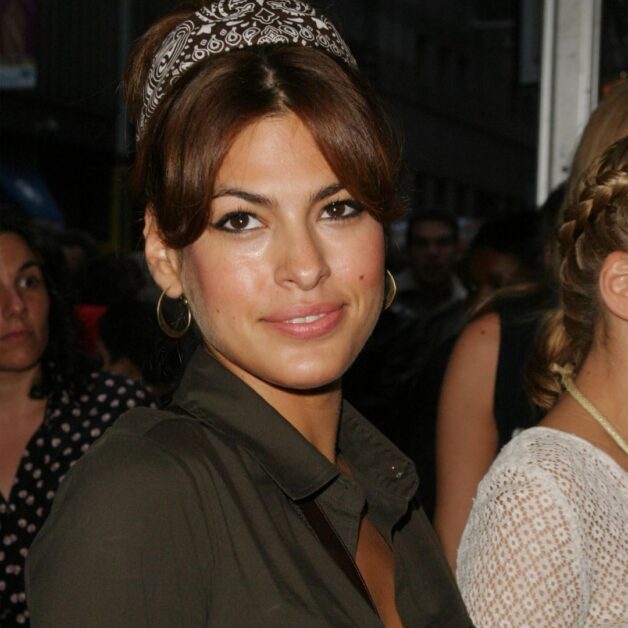 Actress Eva Mendes is indeed aging backward. Just take a trip down her Instagram page and you will find that she looks younger and younger with each day, baffling folk when this Cuban-American tells them she is 47. She has two decades under her belt a: s an actress and beauty icon and if it weren't for the 90s fashion, one might be hard-pressed to determine the age span between her debut role in Children of the Corn V: Fields of Terror to Exit Wounds with DMX to Training Day with Denzel Washington or even any of her roles in the Fast & Furious movies (where they used this bombshell in to play a United States Customs Service Agent who was technically undercover playing an Argentine drug lord named Monica Fuentes ).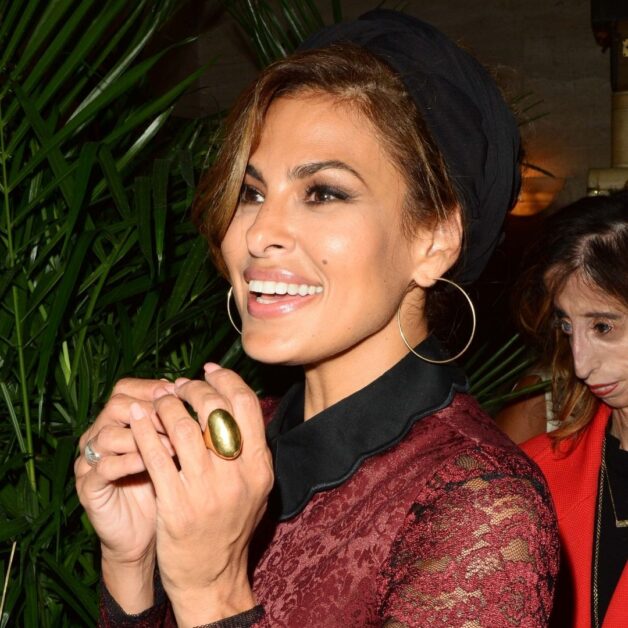 All the roles amped up her beauty and helped lay the ground for People magazine to name her one of 2011's Most Beautiful at Every Age. She is the mother of two and married to Ryan Gosling, her former co-star from The Place Beyond the Pines, and the couple has two darling daughters … young daughters. The sometimes added stress of being a career woman, wife, and mom might certainly put some years on the face of anyone if they are not careful. Luckily, she practices eating a pescatarian diet and Transcendental Meditation. 
Pharrell Williams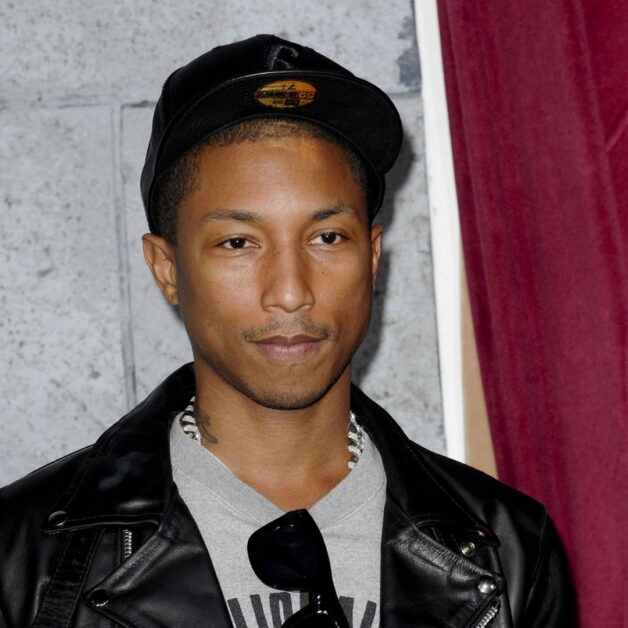 Pharrell Lanscilo Williams wants us to believe that he is a 48 years old cool kid from Virginia Beach. But he is not fooling anyone. Just looking at him makes it super-duper clear that he is a 1023-year-old vampire from Transylvania who has come to steal our souls with his unusual talents, beguilingly good looks, and love for the world. Is the Count Chocula inference too much? Well, what are we supposed to think? The man has never changed. He looks the same now, in 2021 as a father of 4, as he did when we first were introduced to him in the 90s as a hit-making from the production team, The Neptunes. (Sound effects go right here).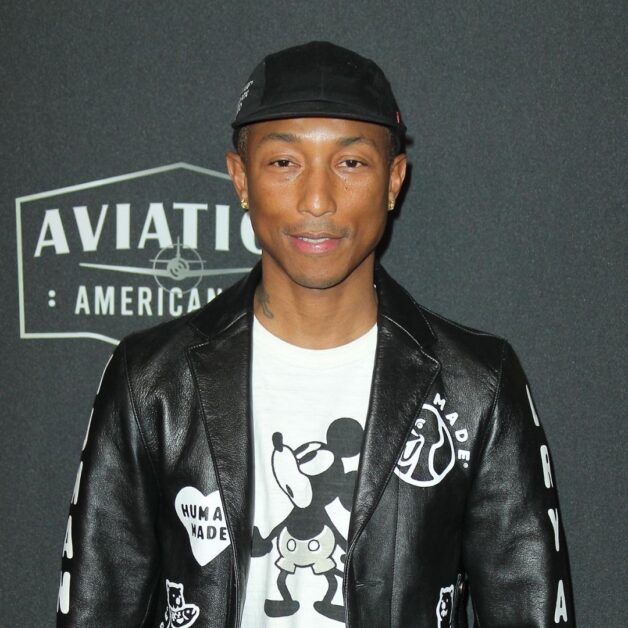 The "Happy" rapper tells people that he stays so young looking by maintaining a consistent skin-care regimen. He shared once, "I exfoliate like a madman. When you exfoliate and you drink a lot of water, that does good for you." Actually, in 2020, he launched a skincare line to help people find their inner vampire without all the blood and ghoul that goes with the mythology. The multi-hyphenates brand is called Humanrace which has a system containing a cleanser, exfoliant, and moisturizer. A man of devout Christian faith, he probably is far from the movie monster and outside of the face washing, has another reason why he still looks like a college kid: he practices kindness and good living. Now that's a regimen that we can all get behind.
Halle Berry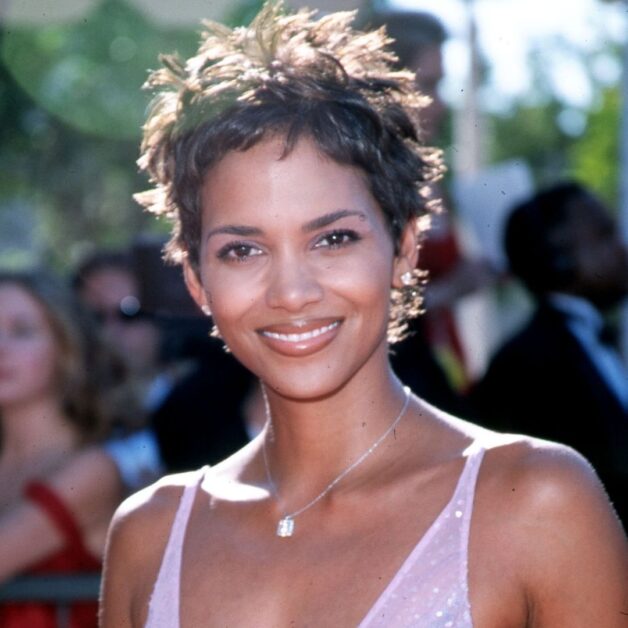 Halle Berry is one of Hollywood's most treasured beauties. From her skin to her quaint features, she seems to forever be the beauty queen in the room. With just 11 years shy of becoming a senior citizen, the actress still walks into rooms and stands shoulder-to-shoulder with any bombshell vixen of any age.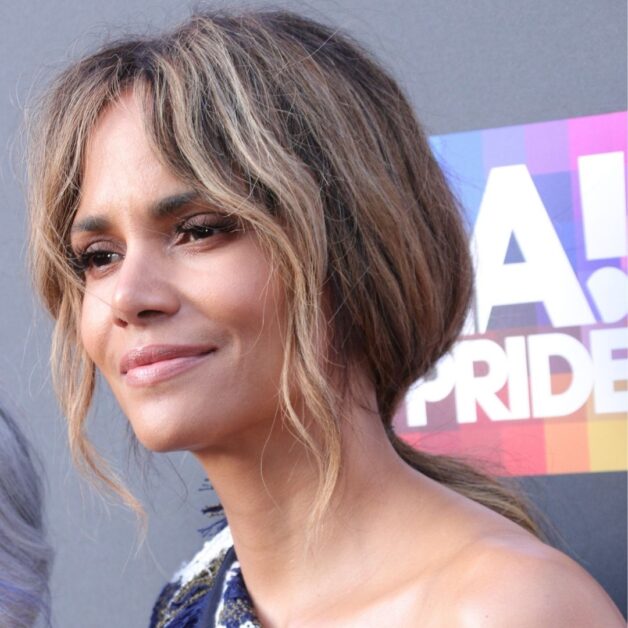 One of the reasons why she is just so dropped dead gorgeous is because she pays attention to the small details of fitness, quality eating, stresslessness, and of course a great skin regimen. She details her routine for her fans, noting that the 54-year-old has been doing this since she was a teenager. She shared, "You know that I love a good facial and that skincare has been a big part of my regime since I was 16 years old. I do it twice a day religiously. I never miss a day."
John Legend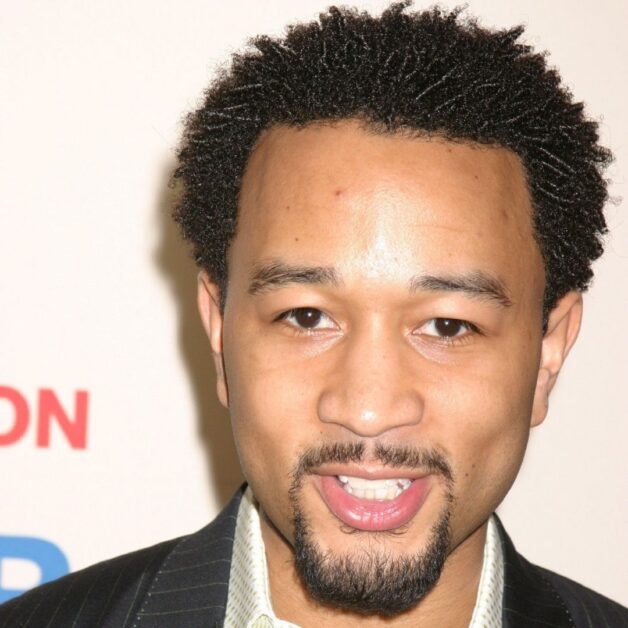 "We're just ordinary people," John Legend once sang. But there is nothing ordinary about this one of 16 ever EGOT. Outside of his extraordinary talents, his seemingly super amazing marriage to the coolest supermodel in the world, Chrissy Teigen, doting padre to two little whipper-snappers, Luna Simone (4) and Miles Theodore (2), he also has this face that looks like a big old baby.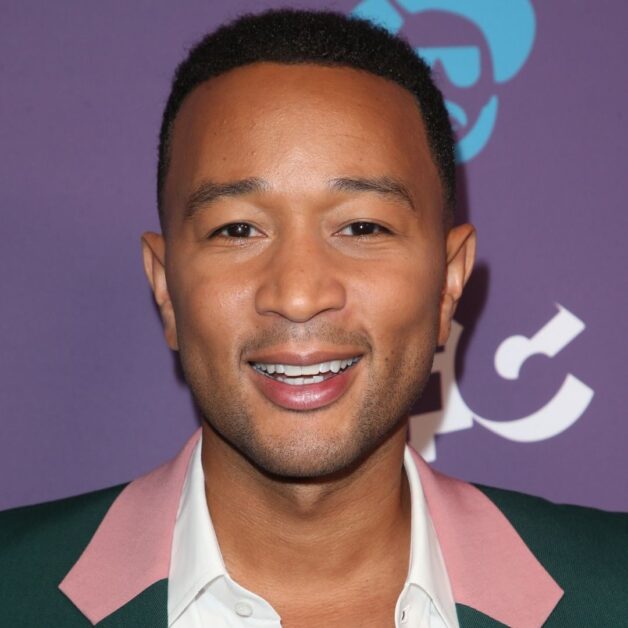 Of course, he is not. The 42-year-old Capricorn is a grown man (just with the face of an 8-year-old). Like many others, he attributes his youthfulness to his skincare routine and practices And it is to no one's surprise that some of his tips come from his wife. For him, the key is getting a good sunscreen to protect him from harmful sun rays and then cover that with a healthy dose of moisturizer. The University of Pennsylvania alum says in addition to the sunscreen, cleansing, and moisturizing, he exfoliates. "Exfoliating sometimes when necessary. And then if you've got some spots you've got to handle, you handle it with some stronger stuff sometimes," he shared to Yahoolife. And there you have it, sunscreen, soap, lotion, and a loofah will keep you Legendary!
Jamie Foxx
Jamie Foxx is one of the funniest men walking on the planet. And he is also one of the most talented musicians, mastering the piano, singing, songwriting, and producing. This is topped off by his exemplary acting chops. So … it would seem that God would maybe not just give him all the dang on blessings. But that is not the case. The Academy Award-winning actor is drop-dead gorgeous and looks almost as fine in 2021 as he did in the 1990s as a featured member of the In Living Color comedy sketch show.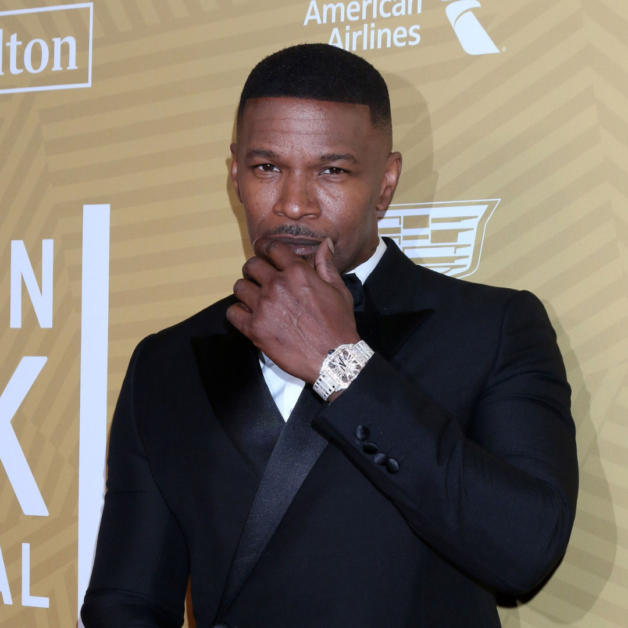 Since then he has started in mega movies including Ray (which earned him the Oscar), Just Mercy, Annie, and Collateral. How he is a game show host with his daughter bringing people joy as with music and big cash. One of his secrets to being young-looking is by being young-acting. He is always surrounded by his children and joking with them. He also laughs a whole lot. And you know what they say, laughter keeps you looking younger. Don't believe it? Researchers who have studied the process of aging will tell you that laughter improves the blood circulation in one's face and stimulates the facial muscles that got folk out here looking old. It is as simple as that … laugh and live and you will surely look younger.
Jennifer Lopez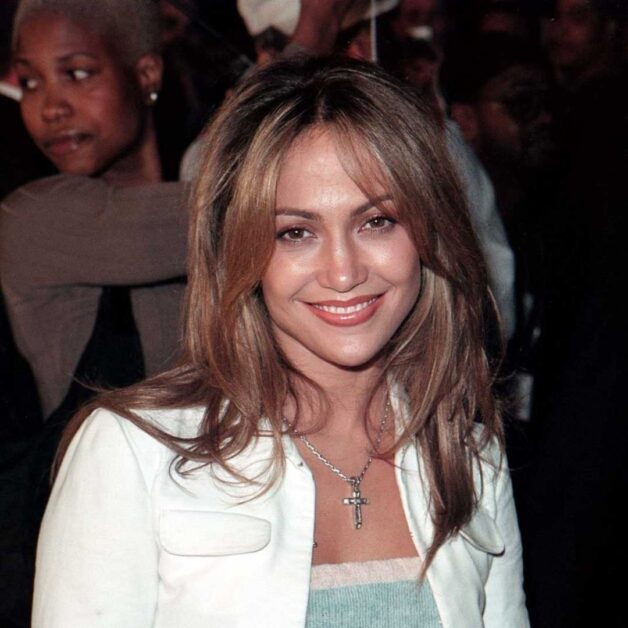 She told us this years ago … don't be fooled by the rocks that she got … she's still … She's still Jenny from the block. So, there should be no surprise that this Butter Pecan Rican Mami is still as beautiful today as she was when she was riding the 6 train from the Bronx to her auditions.
At 51, Jennifer Lopez's smile is as vibrant as any tender Roni poppin' up on the screen. While many point to her wealth and means as to why she has maintained such a gorgeous face and body, they would be sorely mistaken. SHE STILL OUT HER DANCING LIKE SHE WAS ON I'M LIVING COLOR AT THE AGE OF 22. Her attention to the small details has helped her stay in shape and keep that lovely countenance picture ready. Her two children are the delight of her life and keep her up on what's hot and new … her love life has the media trailing her and getting all up in her business. But like the queen and businesswoman that she is, she always keeps it professional and classy.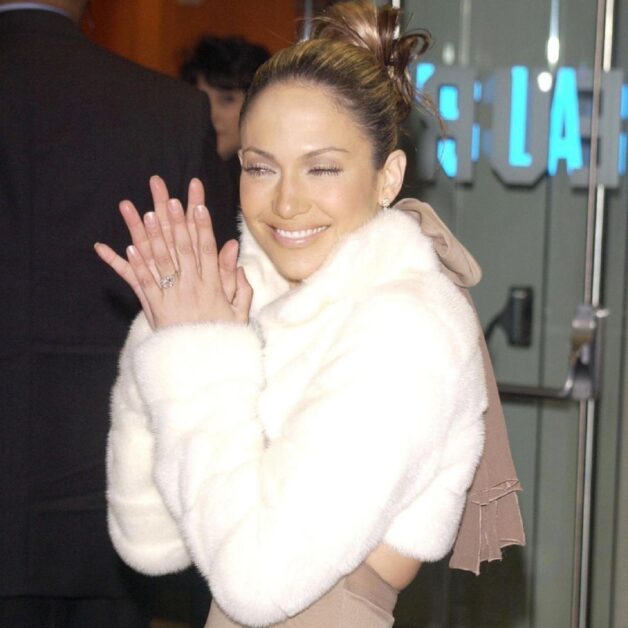 Will Smith and Jada Pinkett Smith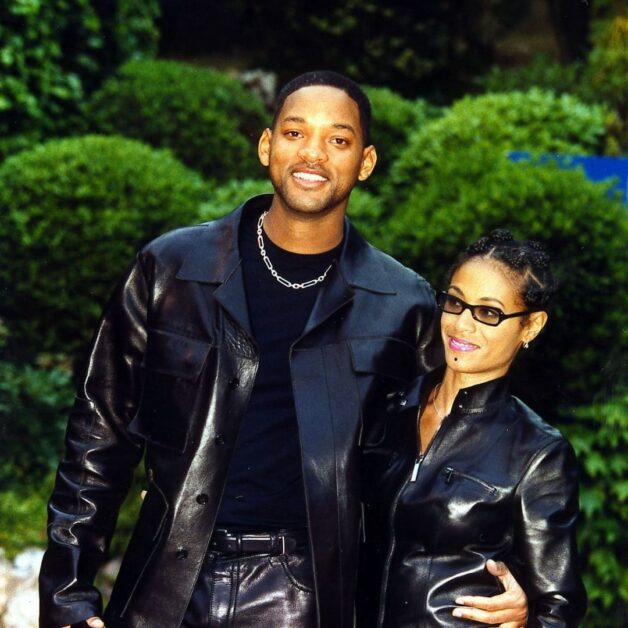 Hip-Hop is full of beautiful people and things. And its big brother, Hollywood has probably double the number of gorgeous people and things than the rap world. So what happens when those worlds collide? You get Will Smith and Jada Pinkett Smith. Hip-Hop and Hollywood's most beautiful couple. But in addition to being beautiful, the nice rapper from Philly and that rowdy girl from "A Different World" have somehow stayed stuck in their 1990's picture-perfect realities.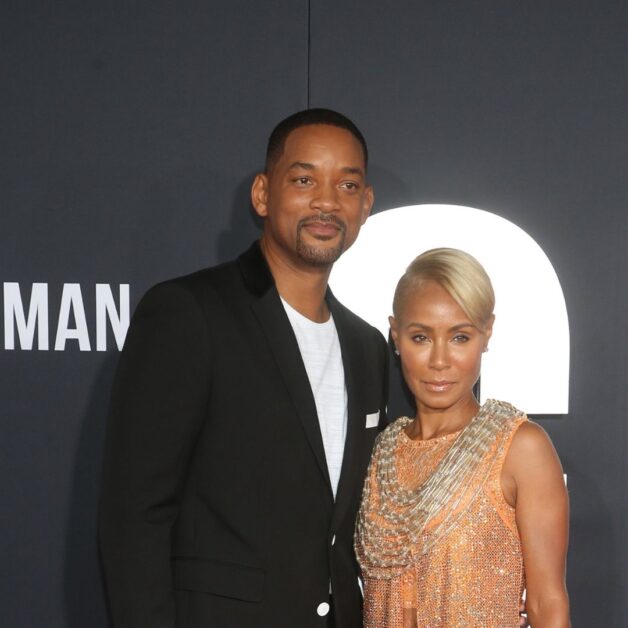 For some, all they know is Will and Jada as a couple — looking just like they look now. No one is shocked that August Alsina was all twisted up in an entanglement with J Pizzy, she is drop-dead gorgeous and looks younger than him. Just as no one is shocked that the Fresh Prince at the reunion still looked like he could wear those pastel clothes he used to rock when he lived in Bel Aire (Dark Aunt Viv looked mad young too). What does shock everyone is how when standing next to their kids, you can't tell who are the adults? What steps past shock and leaves us all in astounding admiration is how Gram, Jada's mom, is every bit as young-looking as her daughter and granddaughter Willow. There is something in that punch over there and it seems to be rooted in an uncommon love for each other, a disciplined lifestyle dedicated to self-discovery, and folk that just are plain happy with themselves. We love The Smiths.
Usher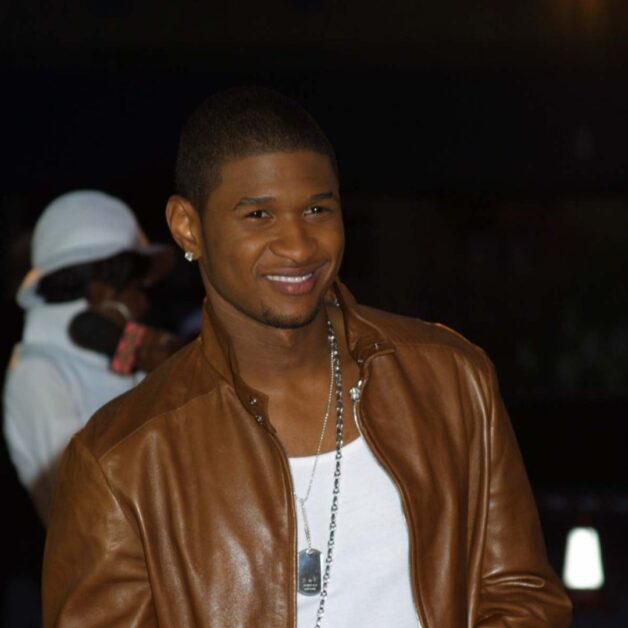 Usher used to be the new kid on the block, hanging with Puff Daddy and Biggie even before he was out of junior high school. But now at 42, he is a grown man with multiple businesses, three children, a couple of ex-wives, and a face that says "Damn … can you give us a confession about why you look so young?"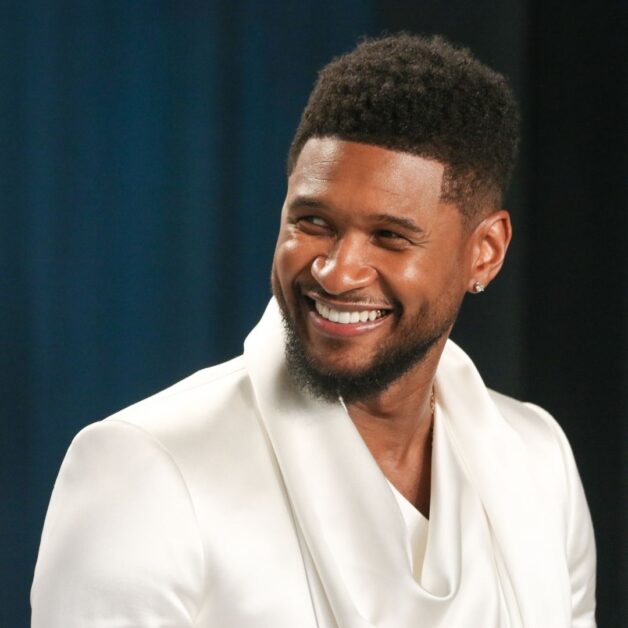 The Prince of the A is tight-lipped on his secrets. But many attribute his youthful look to his mischievous eyes —that he reminds us of a boy that we once knew. Fans, who have followed him for close to 30 years, got it bad once they realized that part of preserving his uncanny good looks is because he dropped so many of his bad habits like making love in the clubs and jet-setting around the world looking for his boo. Instead as a dad and a quadragenarian, he is taking it nice and slow. And we all can get with it! 
Gabrielle Union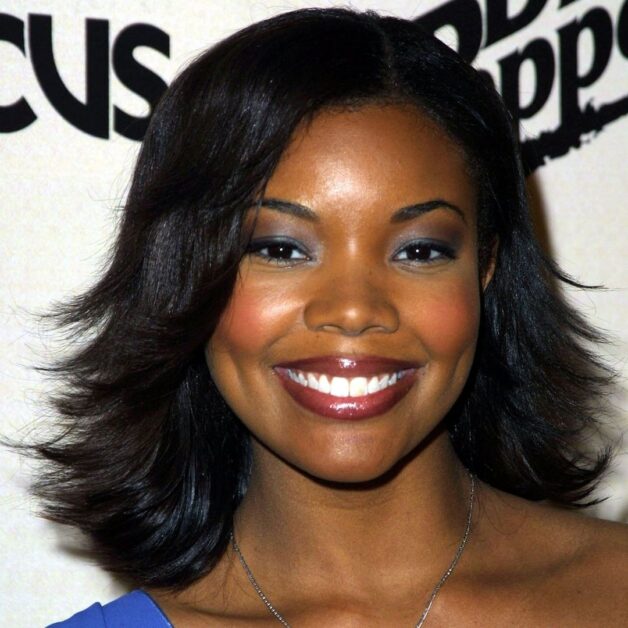 The world first fell in love with Gabrielle Union, 48, when she was used to guest star as the cute girl from school on popular kid sitcoms like Sister, Sister, and Smart Guy. We fell in love with her when she starred as Keesha Hamilton on 7th Steps to Heaven, wondering how in the world is this girl so dang on pretty. Hip-Hoppers were not the only ones thinking that. So was Neutrogena. The skincare brand asked her to be a spokeswoman for them in 2004, because of her flawless skin.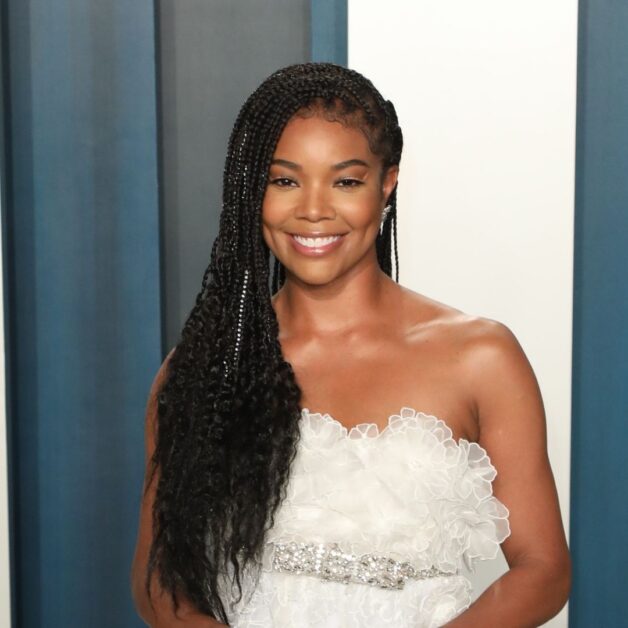 Her chocolatey skin, perfectly almond-shaped eyes, high cheekbones, and classic smile is simply the look of perfection and have shaped her vast career for three decades. She also works out. But what keeps her super young feeling and looking are her ties to her family. She and her husband share workout routines that are coyly captured as another commercial (get the bag, sis). She stays active with all her children (birth and bonus). She hangs with the boys Xavier and Zaire, just as much as she dolls up with her daughters Zaya and Kaavia. That radiance on her face is the joy of being loved, healed, and happy. Sure, some good old skin maintenance and exercise help, but most of it is from being at peace in her life.
Patti Labelle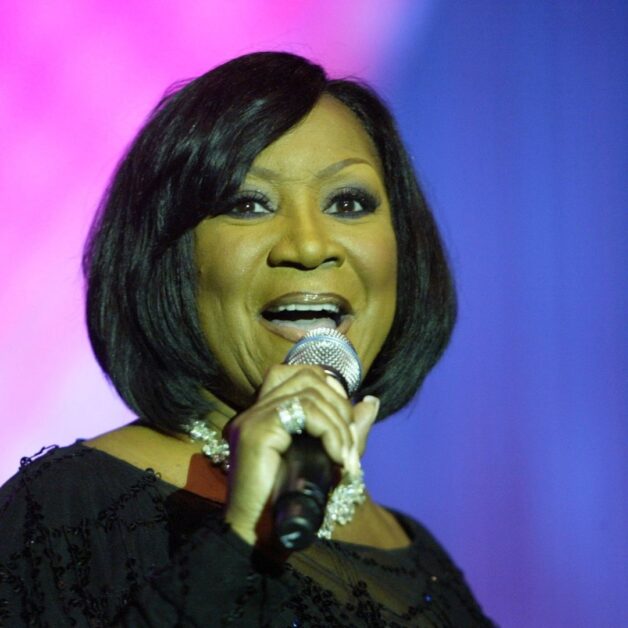 Also making this list is Ms. Patti Labelle aka Auntie Patti. The singer extraordinaire began her iconic career in the early 1960s as a 20 something in a group out of Philly called Patti Labelle and the Bluebelles. By the 70s, she had reshaped the group forming Labelle and breaking out as a solo act in the 80s. Her signature voice is a national treasure and that or her food usually becomes the topic of conversation. But let's get really superficial. Mama Patti is a looker and she has been fine like wine since back in the day — and on the low one of the ones that if she was a cougar made rappers would love to snatch up. Biggies said it … he probably would go to jail over "Somewhere Over The Rainbow" singer.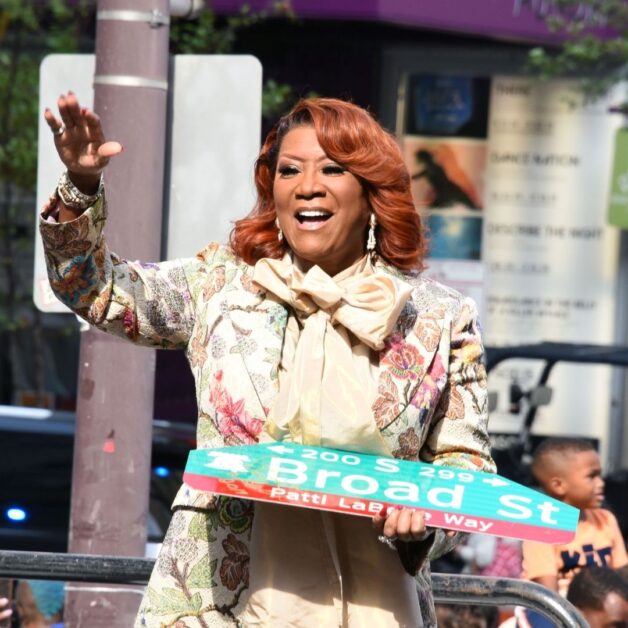 At 76, she keeps it tight. Wearing clothes that are flattering, understanding how good hair, nails, and shoes are a few steps closer to a man's (or lady's) heart. And most certainly the other steps are accomplished by feeding someone some of that good food. As radiant as she was when we first saw her on an album cover back in the day, she continues to wow us with her class, style, and beauty.
Naomi Campbell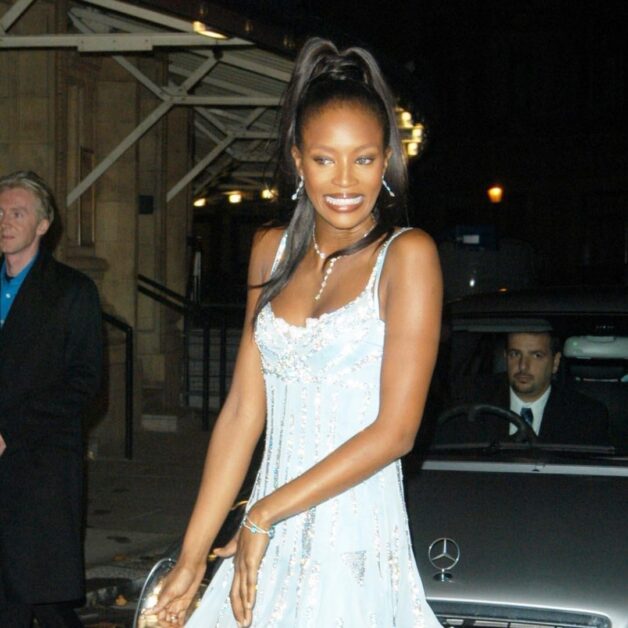 British-Jamaican supermodel Naomi Campbell has been called the bad girl of the runway for years. While tabloids sought to tear her down, claiming she was difficult and divaish just because she was so pretty, she stood up strong and exhibited for them the power of Black womanhood and took no crap from the fashion world. It was her steadfast business acumen and also that cocoa-colored skin that made it difficult to deny her anything. 
And almost 40 years later it is the same thing.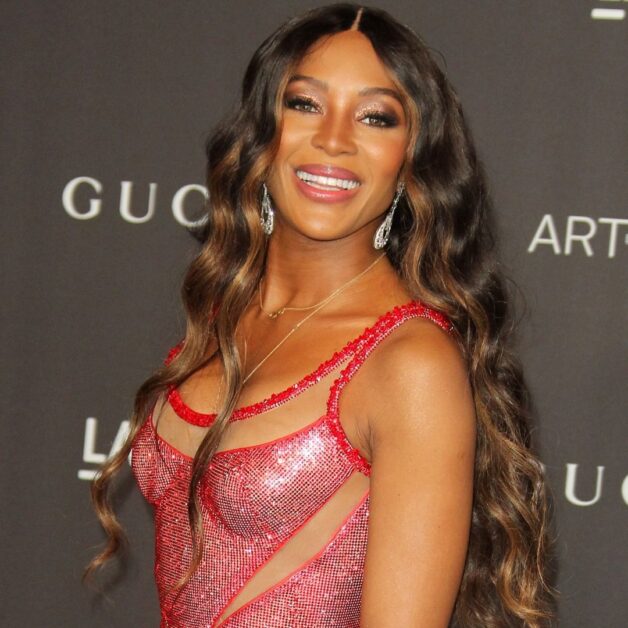 Naomi Campbell carries the same devastating allure as she did when she was a 15-year-old girl tapped to be in the Culture Club's video with Boy George. When asked how she does it, she is clear that everything that her mother and grandmother taught her about self-care is a requirement in life. "I've been taking care of my skin since I was a child because my mother always told me I had to moisturize," she once shared in one of her YouTube videos. "I cleanse and scrub every day; I take off makeup every night. " She also believes in hydrating herself. "Hydration, for me, is the most important thing," Naomi shared on YouTube. "I'm constantly moisturizing—masks, face masks, creamy masks, paper masks.