Some of the best rap songs are cinematic by nature. The lyrics are movies in melodic form, affording the imagination of the listener access to whatever is going on behind the emcees' eyes. But then some movies are Hip-Hop by nature, that contain the grittiness of urban life so descriptively outlined through songs. 
AllHipHop.com has composed a collection of movies (fiction, biopics, films with rappers as stars, and documentaries) that are must-sees for true lovers of the culture. Divided into three parts. While we are not ready to snatch your rap card if you haven't seen them, we are saying you definitely will get the side-eye for not checking once you have been put on.
Wild Style, 1982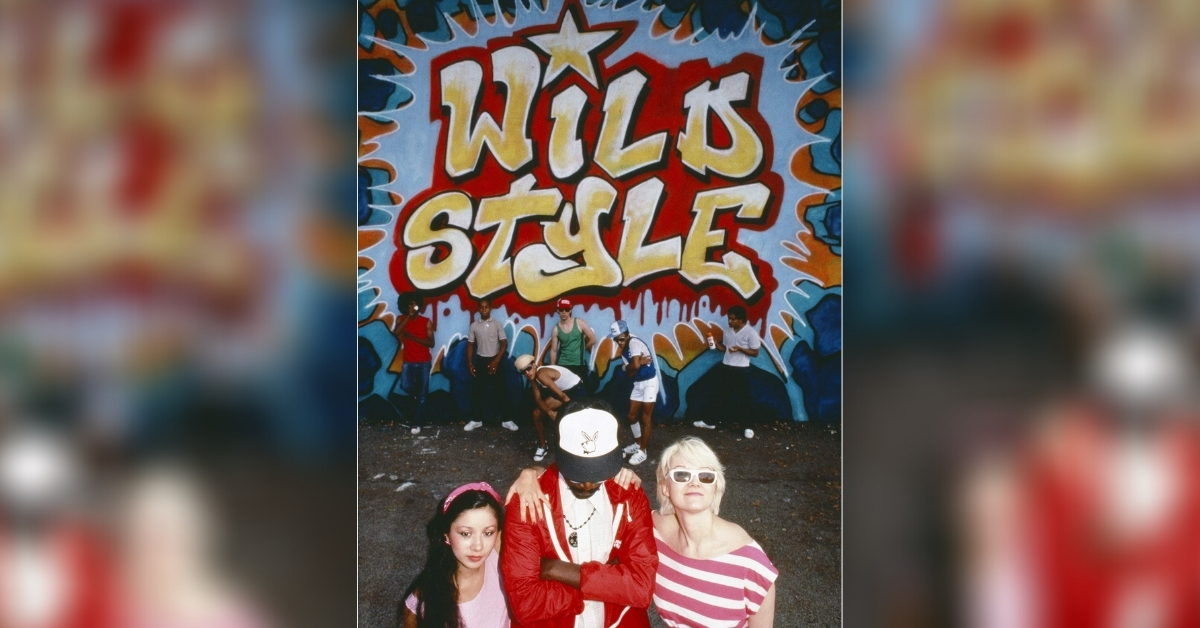 Considered Hip-Hop's first movie, this film was directed, produced, and released by Charlie Ahearn in 1982. Wild Style is the OG of this kind of cinema, it features pioneering personalities like Fab Five Freddy, Lee Quiñones, Lady Pink, The Rock Steady Crew, The Cold Crush Brothers, Queen Lisa Lee of Zulu Nation, Grandmaster Flash, and ZEPHYR. 
Beat Street, 1984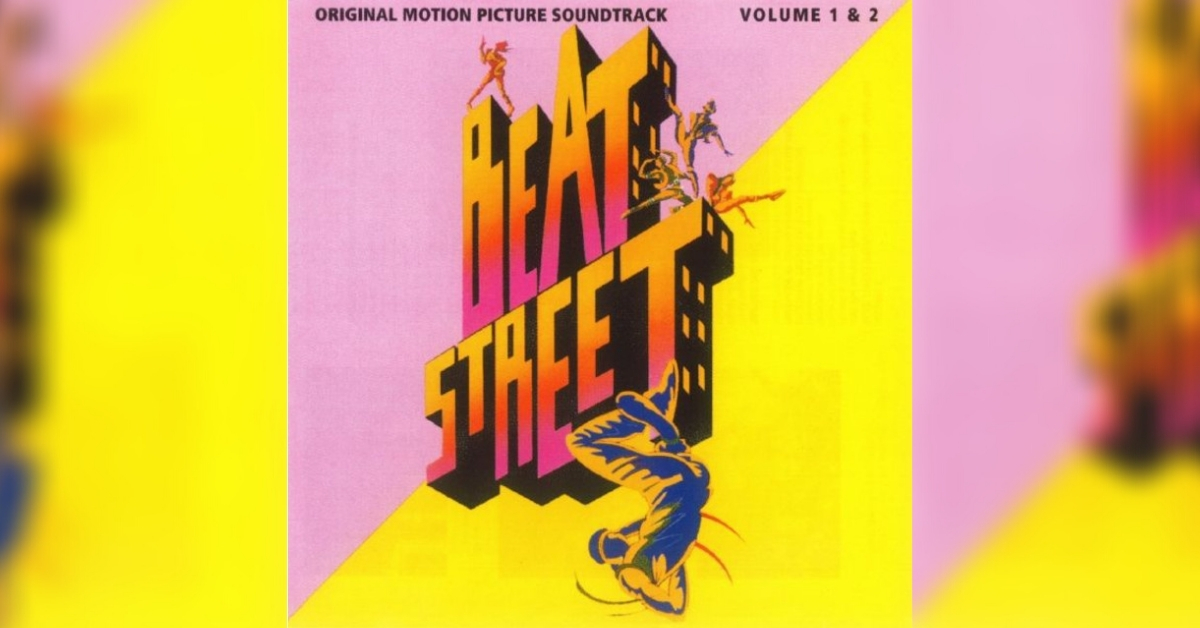 Beat Street was not only the jump-off for the careers of Doug E. Fresh, Jazzy Jay, The Rock Steady Crew, Kool Herc, Melle Mel, but also was directed by Sanaa Lathan's dad and the guy behind a lot of Dave Chappelle, Stan Lathan. The story is about Kenny and Lee, a pair of brothers, and their group of friends growing up in the Bronx when Hip-Hop is just bubbling. Overlapping, all four elements of the culture, many believe that this movie is the quintessential capsule of the time.
Above the Rim, 1994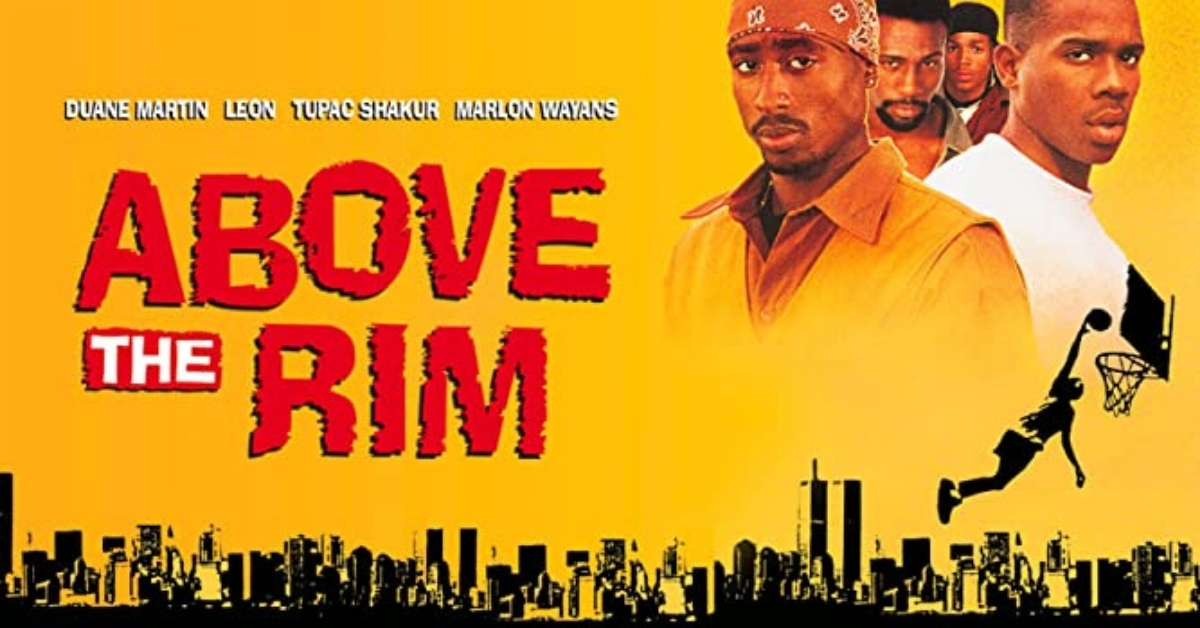 One of the greatest rappers turned actors, hands down, was the classically trained Tupac Shakur. He had a way that when he popped on the screen, he enveloped the character and brought nuances to the roles that seasoned actors simply could not. Shakur took up the screen and made you forget that he held space with film kinds like Duane Martin, Marlon Wayans, Leon, and Wood Harris.
The film was about a kid from the hood with an ill jump shot who held a golden ticket to get him out of the hood — but the Siren's of the street kept luring him back into the very toxicity that has claimed so many a great athlete. All draped around an NYC Rucker-like basketball tournament, 'Pac who played Birdie (the local drug dealer and team host) operated sinisterly — making the film a thriller of a go-see and one of the best urban-centered sports films ever to hit the big screen.
Baby Boy, 2021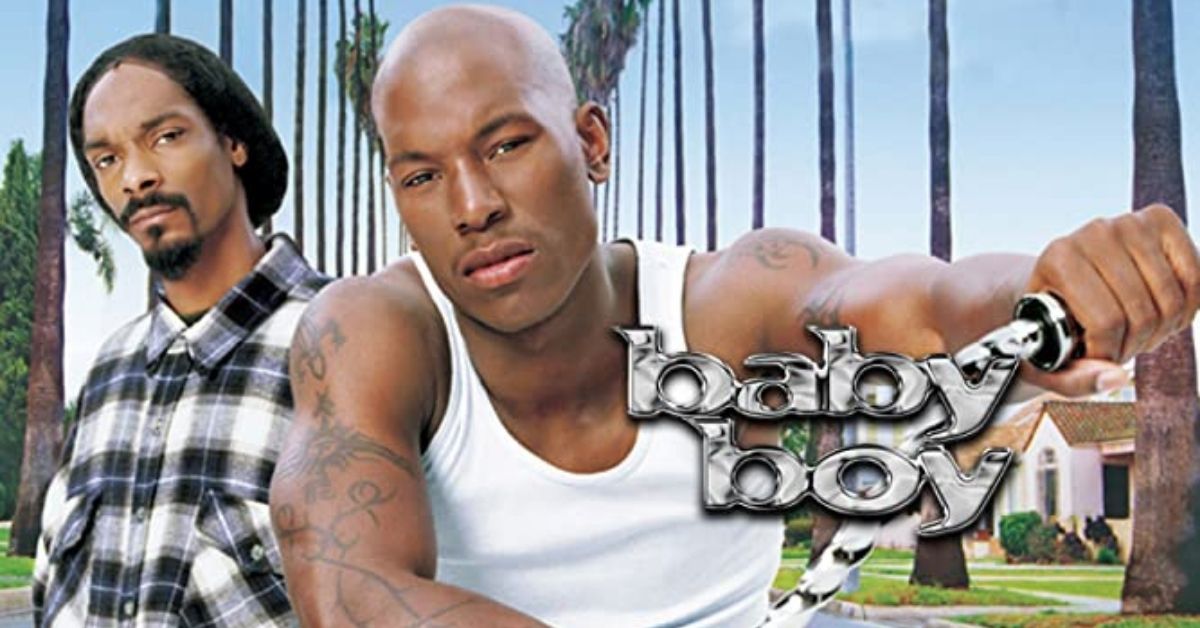 Tyrese's portrayal of Jody, the overaged son living up in his mother's home, was a powerful look into the pseudo-adulthood that some Black men experience — growing up in the hood. They become their mother's boyfriends and not their sons. In addition to living off his mom, having no job, the film explored Jody and his relationships with two different women. 
This John Singleton film touched the hearts and the nerves of plenty in the community who flocked to the theaters to see it. Its cast also was a "Who's Who" of new jacks — now considered Black Hollywood royalty. Tyrese is now Mr. Transformer and Fast N Furious. Taraji P. Henson has built an empire being Cookie Lyon's on FOX. Adrienne-Joi "AJ" Johnson, a Delta from Spelman College, is now a life coach to the stars. Snoop Dogg, Omar Gooding, Ving Rhames and Mo'Nique, all blessed the screen making it an enjoyable classic.
Breakin' (Franchise), 1984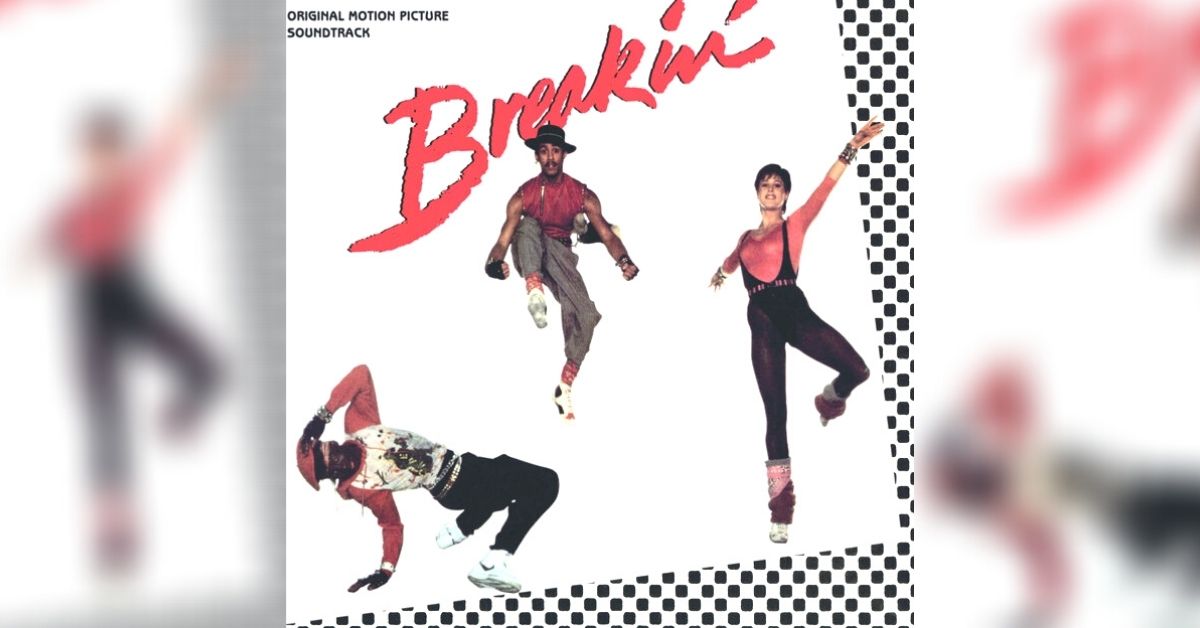 If Beat Street showed you what Hip-Hop culture was on the East Coast, Breakin' attempted to show you what it looked like on the West Coast. The mixing of cultures and genres brought Special K to kick it with Ozone and Turbo. Two fun facts about this movie are that it went by two other names, Breakdance and Break Street '84, and based on a 1983 documentary titled Breakin' 'n' Enterin', set in the multi-racial Hip-Hop club Radio-Tron in L.A. Also, there was a sequel, Breakin' 2: Electric Boogaloo.
80 Blocks From Tiffany's, 1979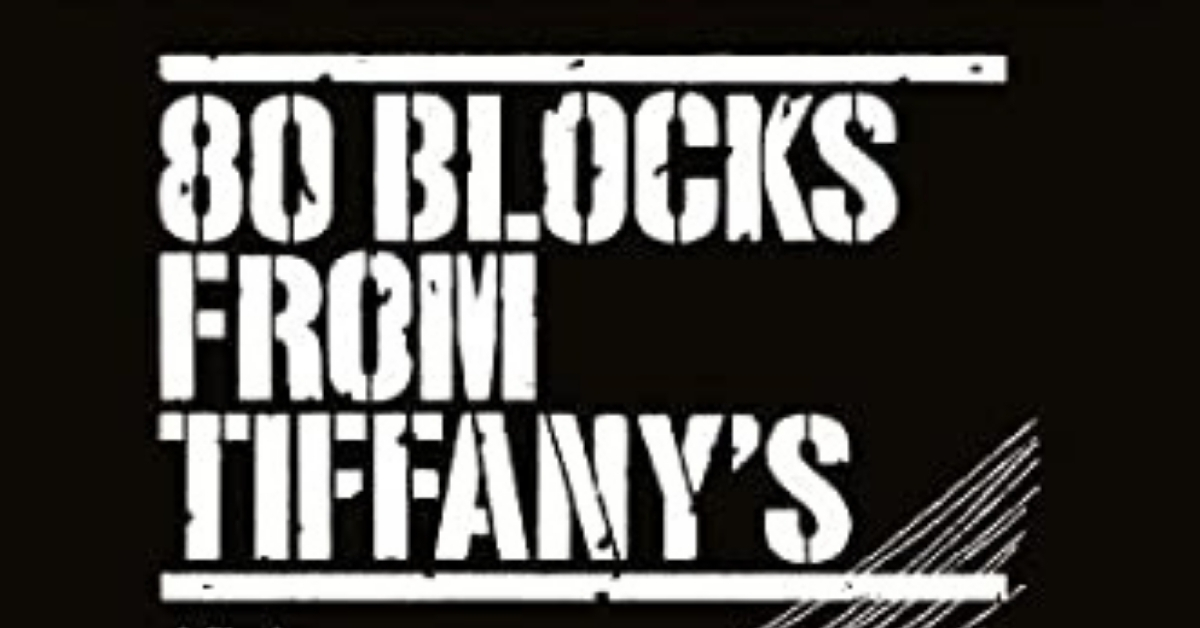 Believe it or not, Hip-Hop culture was birthed out of gang culture. 80 Blocks From Tiffany's is a documentary released in 1979, that unpacked the South Bronx gang culture. Directed by Gary Weis, explores the social dynamics that influenced young New Yorkers to link up with their street gang: race, class, and neighborhood affiliation.
Jason's Lyric, 1994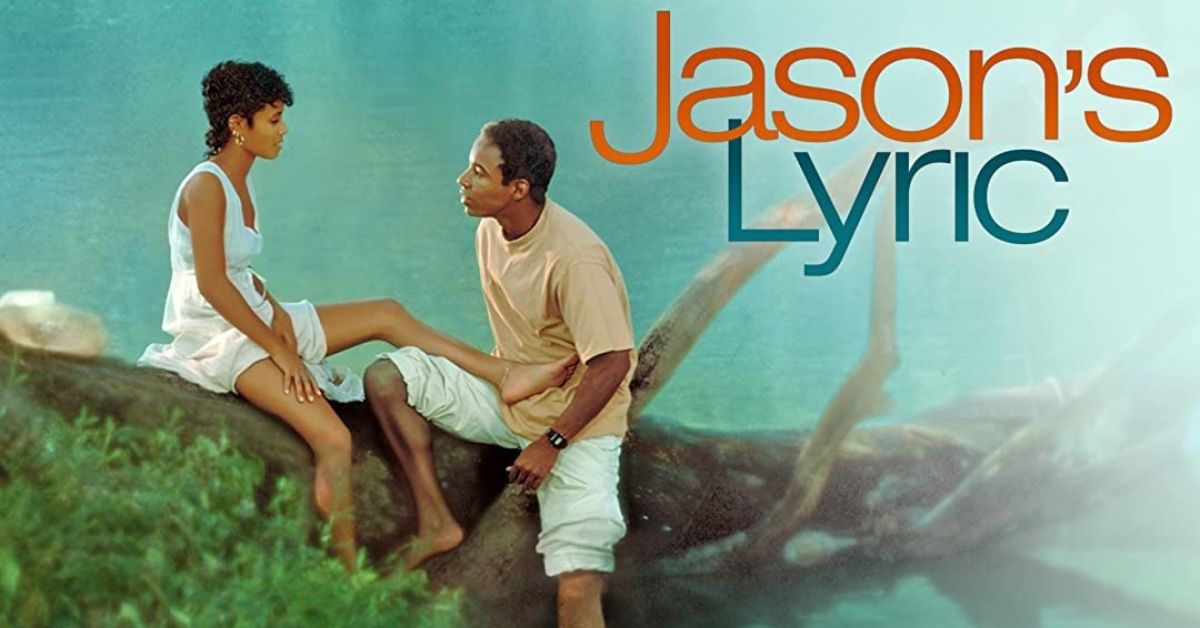 In 1994, Jada Pinkett was the girl that Hip-Hop rooted for. We wanted the scruffy fly girl from A Different World that was rumored to have had the heart of Tupac, to win. And so when Jason's Lyric came out, we delighted in seeing a soft side of our girl, our generation's Lola Falana. Yes, we loved the Red Table Talk queen, the story was powerful and the cast held up the integrity of the screenplay with heartfelt performances.
A story about a family directly impacted by the Vietnam war and how the father's wartime-incurred Post Traumatic Disorder had a devastating effect on his sons. One, played by Bokeem Woodbine, turned to the streets, and the other one, played by Allen Payne, just wanted to get out of the suffocating grips of his southern community. Written by Bobby Smith, Jr. and directed by Doug Mc Henry, Jason's Lyric was a romance story that had a dramatic crime twist.
8 Mile, 2002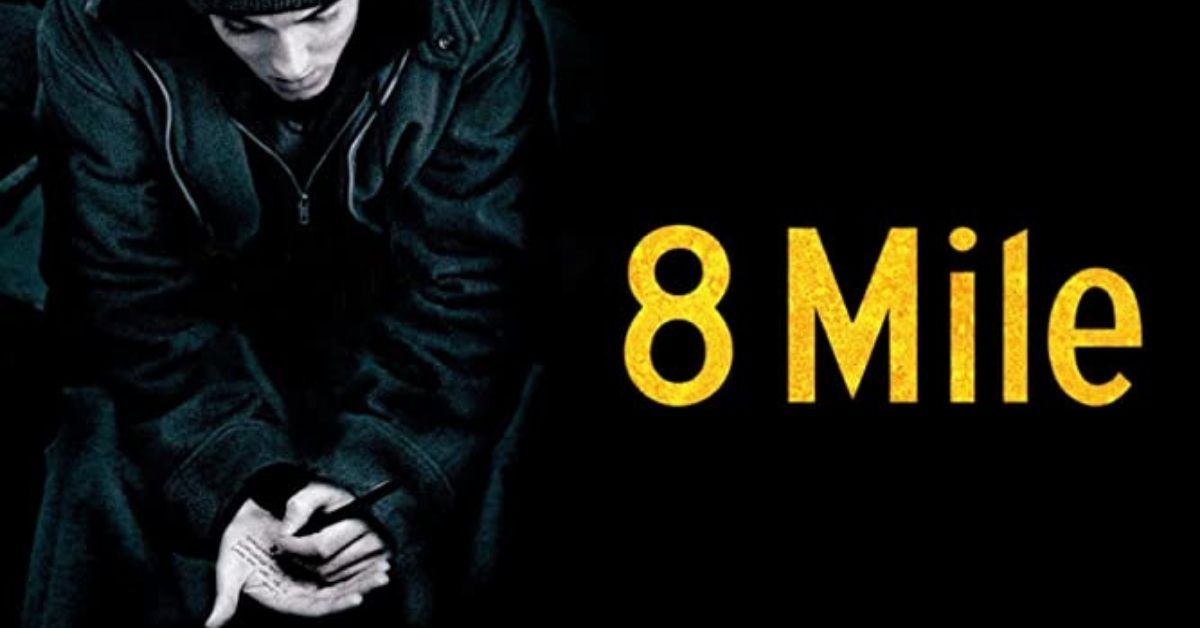 Directed by Curtis Hanson, written by Scott Silver, based in 1995's Detroit, the 8 Mile is a movie about a young white lyricist named Jimmy who leaves his blue-collar factory job to be a guest in Hip-Hop as a rapper. Played by Eminem, Jimmy's rap name was B-Rabbit and he had to compromise connecting with rap culture as a career and the challenges his life presents him as a poor guy in a city with limited options. 
The movie seemed to model the "Rap God" lyricist's actual life. The movie featured the late Brittany Murphy, Kim Basinger, Mekhi Phifer, Anthony Mackie, Proof, Xzibit, Obie Trice, John Singleton (as the Bouncer), and battle rapper, Marvwon.
New Jack City, 1991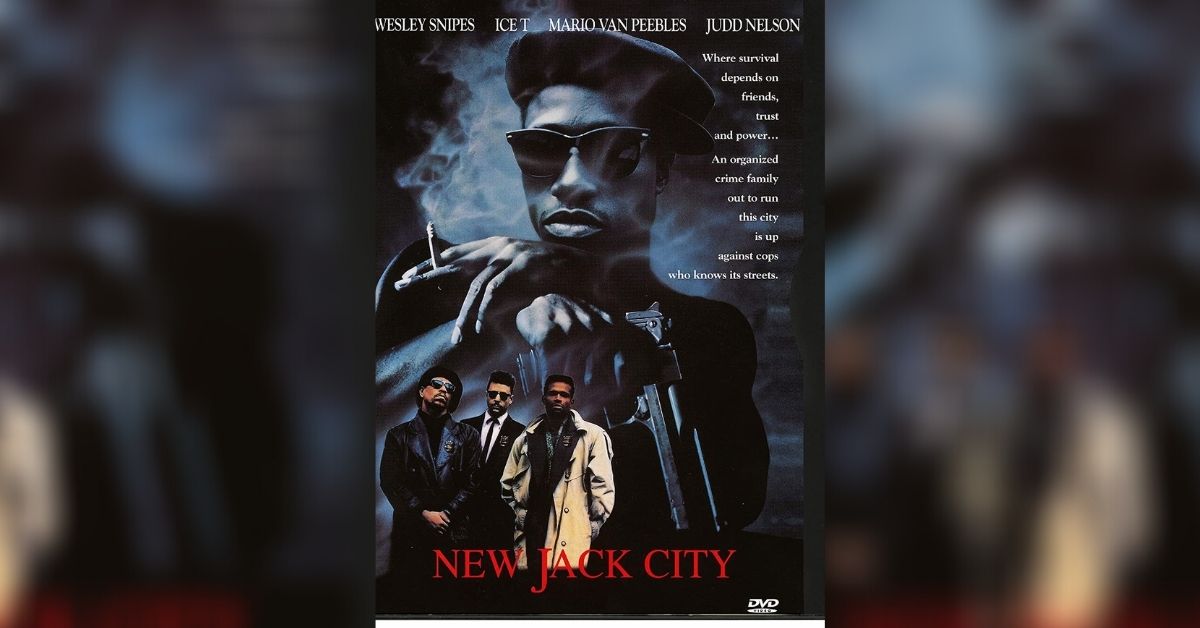 Nino Brown has become iconic in rap music. There are almost 15 songs rapped by lyricists like Nas, Biggie, Lil Wayne, Sean Price, Fat Joe, 50 Cent, Yeezy, and more that have mentioned him or referenced the film, New Jack City, over the years. One of the scariest kingpins in cinema, Mario Van Peebles (as the director) made the actions of this Harlem hustler vividly paint the terrifying landscape of the crack epidemic. The story was based on two sources: A 1987 Village Voice cover story entitled "Kids Killing Kids: New Jack City Eats Its Young" and the American crime boss Nicky Barnes that was not only feared and despised in Uptown but was loved and revered in many ways.
Starring Wesley Snipes, Allen Payne, Ice T, Michael Michelle, Christopher Williams, Flavor Flav, Vanessa E. Williams, and Nick Ashford — people fell in love with the uncanny warmth of the film that showed how gang and drug culture is built yes on greed and exploitation but can woo people into its grips by the concept of family. G-Money and Nino represented how "life" can come in and explosively exploit the family. Let us not forget how Keith Sweat sang all the way through a shootout and did not miss a note — talk about Rock-a-bye baby! Another take on the Scarface franchise for the Hip-Hop world.
Something The Lord Made, 2004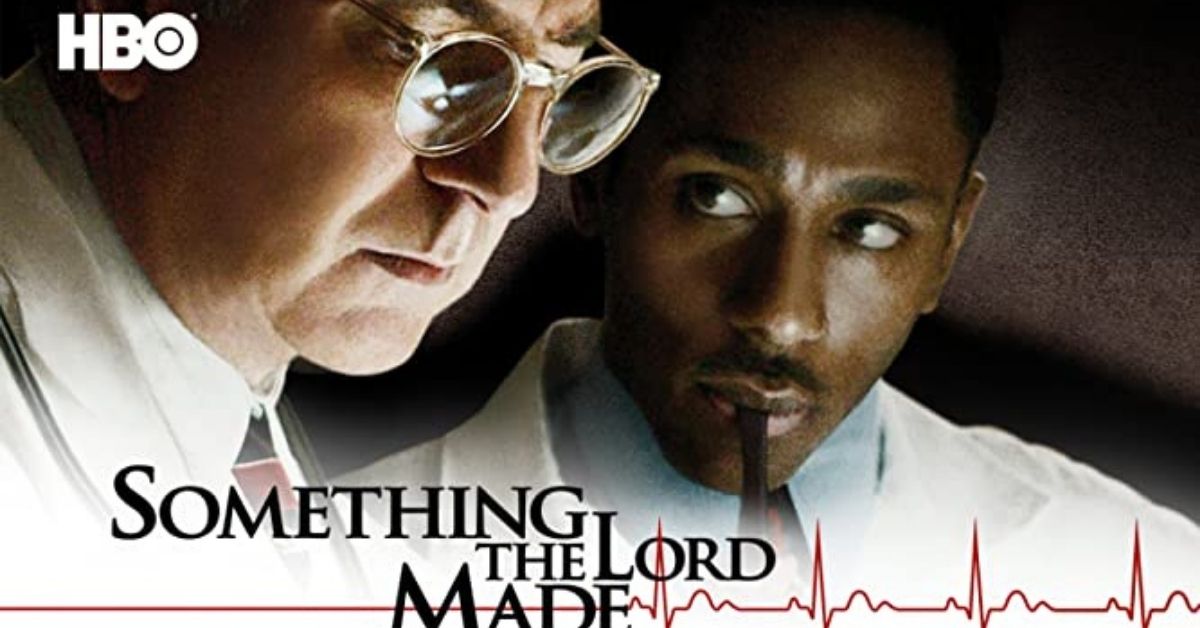 In 2004, the multi-hyphenate rapper Yasiin Bey (who was then called Mos Def) got his full thespian on as he assumed the role of Vivien T. Thomas in the 2004 HBO film, Something the Lord Made alongside Alan Rickman and Gabrielle Union. The movie told Thomas' incredible life story as the African American laboratory supervisor who developed a procedure used to treat blue baby syndrome (now known as cyanotic heart disease) in the 1940s.
Yasiin's performance in this biopic was a true gem, proving that he not only can excel as a gifted emcee but also as an actor.
Choices, 2001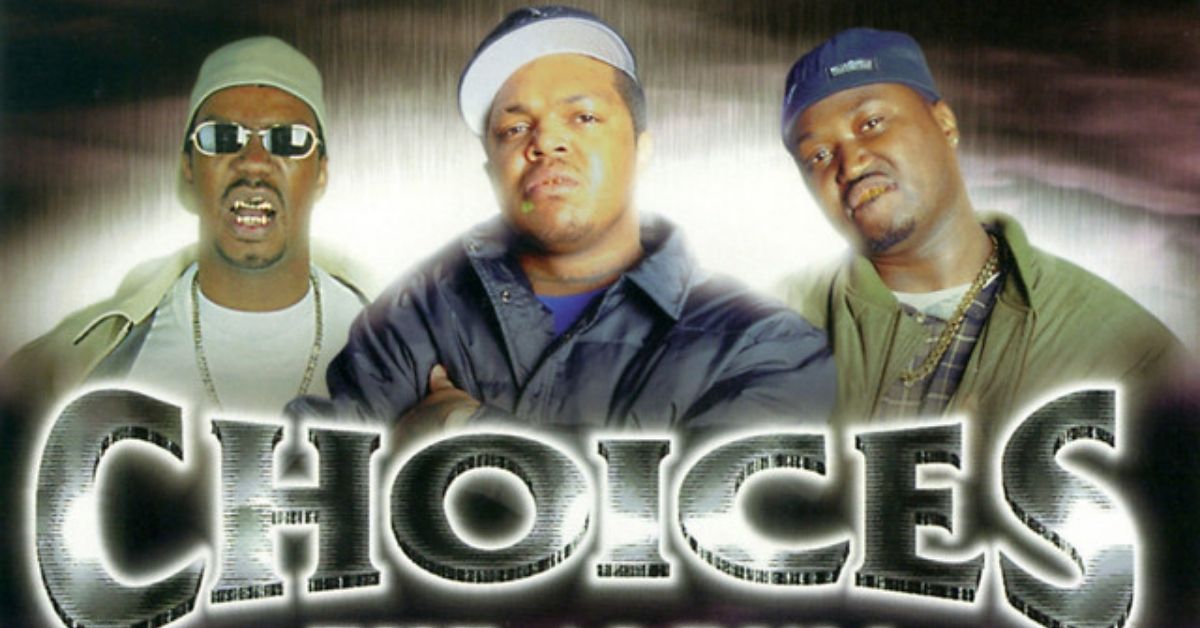 The Memphis rap group, Three 6 Mafia released their crime drama Choice about a fictional story based on their hometown. Director by Gil Green, the film sought to show its fans what happens when you make right or wrong choices. Focusing on an ex-con named Pancho, the fans get to meet his girlfriend Keisha and the drama homie brings into his life after he gets popped for stealing dope and money from the gangsta leader Big Pat. 
The group not only produced the film but also starred as important characters in the movie.
All Eyez On Me
Based on the dramatic life of the iconic West Coast rapper Tupac Shakur, All Eyez On Me was directed by Benny Boom and written by Jeremy Haft, Eddie Gonzalez, and Steven Bagatourian. The film, named after the former Digital Underground roadie's fourth studio album, gives you an imagined look into some of the most intimate moments of the rapper — leaning very closely to anecdotes and hearsay around his life.
Belly, 1998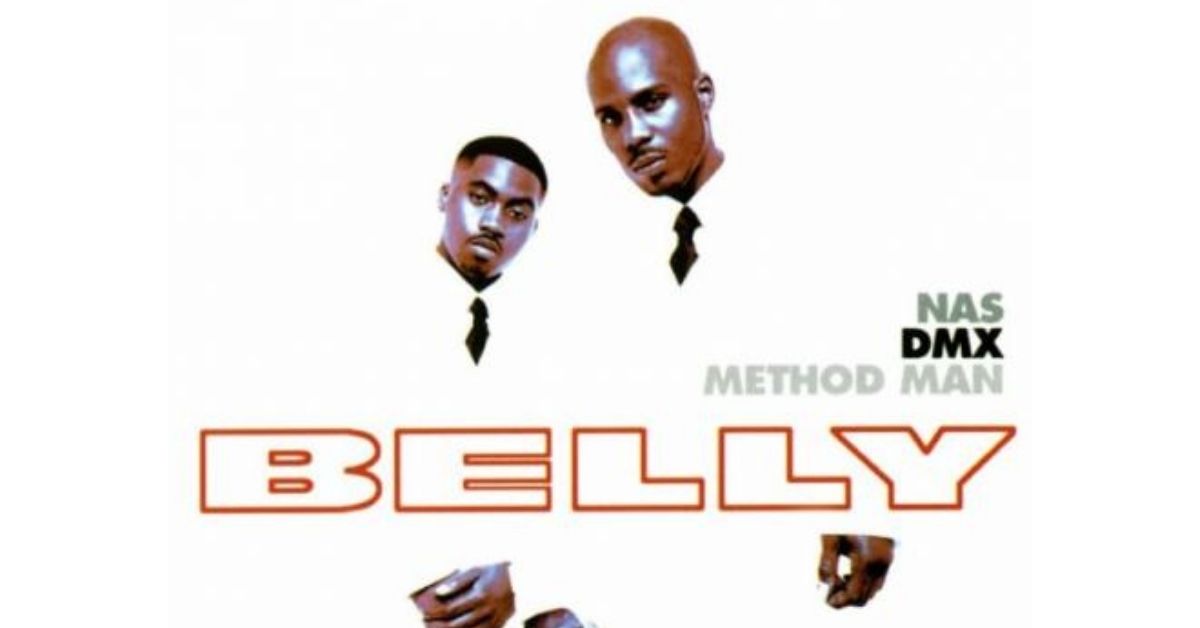 Director and visionary Hype Williams was killing the game in the 1990s. The natural evolution of his career was to transform from being the music video king to making feature films and the gangster movie Belly was the best vehicle to achieve this goal. Nas and DMX, at the height of their rap careers, were at the helm of the flick as the leads as Sincere and Tommy "Buns" Brown (respectively). The Wu-Tang Clan's Method Man and Power, AZ, and popular singers T-Boz and Taral Hicks also were in the film, pushing the narrative for the first time: A Hip-Hop cast fresh from the charts could hold down with their version of Scarface.
The film cost $3 million to make and tripled its profit at the box office. A decade later, its sequel, Belly 2: Millionaire Boyz Club was released in 2008. It starred rappers The Game, WC, and Bryce Wilson.
Streets is Watching, 1998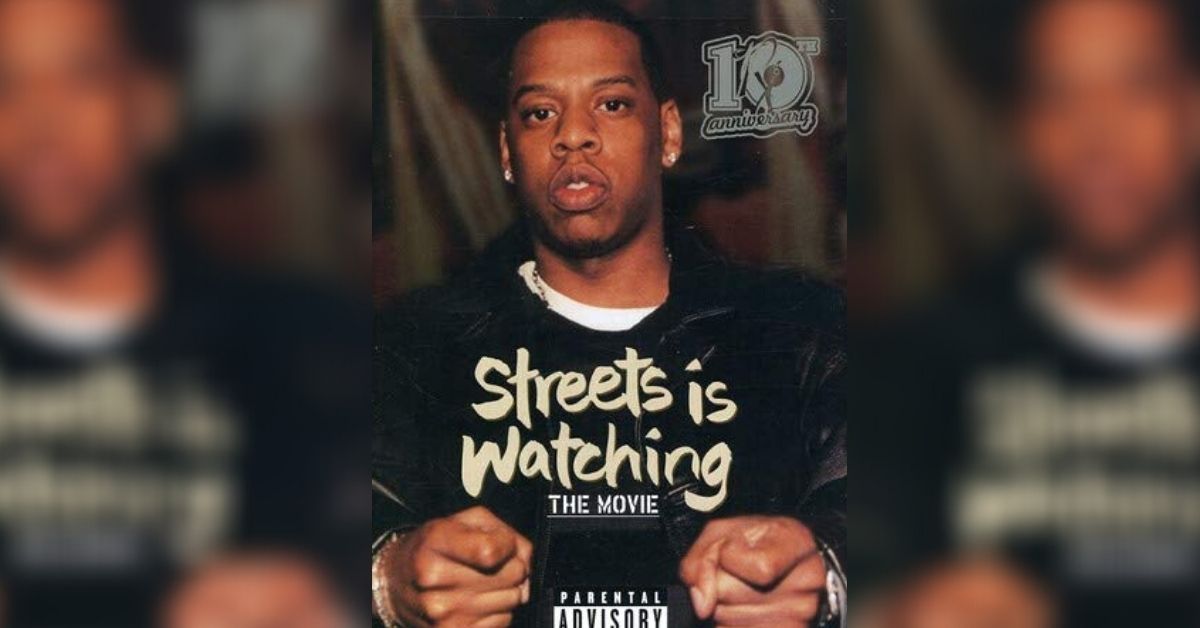 Jay-Z's Street is Watching is an expanded music video masterfully composed into a musical movie over 20 years ago. Directed by Abdul Malik Abbott, it takes you on a journey through Jay-Z's old neighborhood in Brooklyn, NY, Marcy Houses. At the time, it caught fire for showing the world an unprecedented insight into his Bed Stuy background, what shaped him as an emcee, and for debuting a good deal of Jay-Z's unreleased music. 
While the budget was only $320,000, it continues to rack in the millions. We also got a chance to see so many Roc-a-Fella notables: Damon Dash, Pain in Da Ass, Ty Ty, Rell, and Sauce Money.
Paid in Full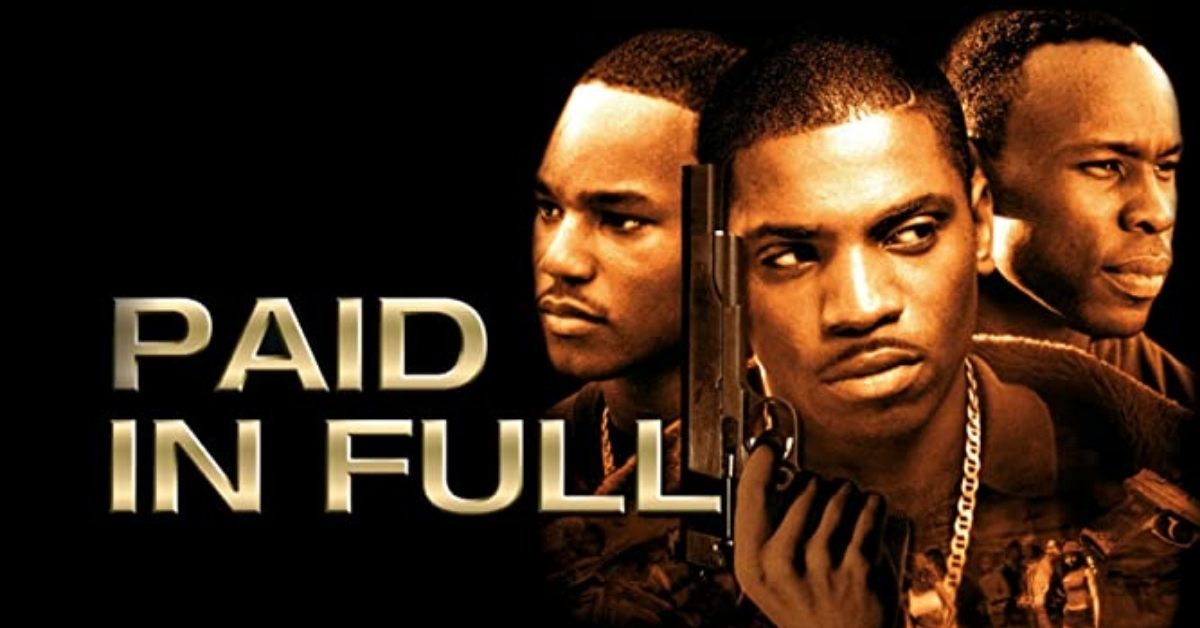 The hood classic Paid in Full debuted the young Cam'ron in his first lead. Located in 1980s crack-addicted Harlem, it was based on the true stories of famous drug lords: Alpo, A.Z., and Rich Porter. While the names were changed and some instances were exaggerated, under the direction of Charles Stone, Ace (played by Wood Harris), Mitch (played by Mekhi Phifer), and Rico (played by the Dipset General).
Produced by the actual Mayor of Harlem Hustle, Damon Dash, the flick went from a VHS bootleg that repped some of the flyest "get money dudes" in a particular era of New York to a Netflix must-see.
Redemption: The Stan Tookie Williams Story, 2004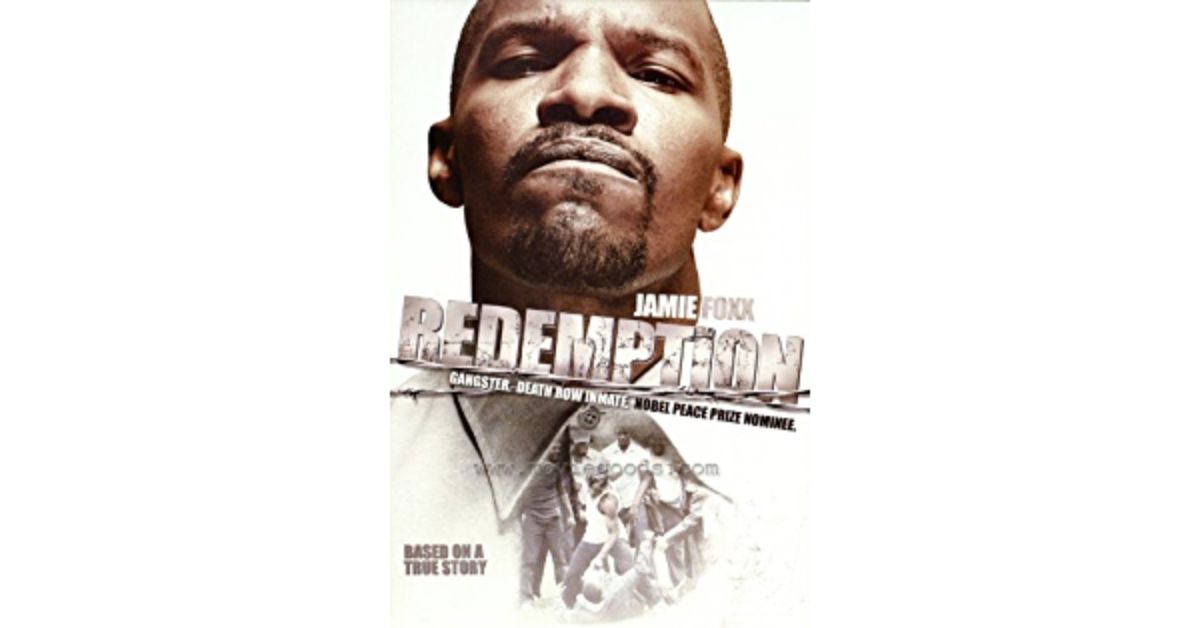 The same year that Jamie Foxx received the Oscar nomination for his role in the blockbuster film Ray, he also starred in another biopic that was just as impactful to a certain community of Hip-Hoppers from Los Angeles, Stan "Tookie" Williams. Based on Tookie, one of the founders of the Crip street gang, the movie was written by J.T. Allen and directed by Vondie Curtis Hall and showed the world a glimpse into the lifestyle that developed the culture of banging — and its downfall. It also showed how prison transformed his life.
What changed? Tookie started writing children's books about anti-gang and violence earning five Nobel Peace Prize nominations and became an International Peace Mediator. Despite numerous appeals, he lost his life by lethal injection after over 20 years on death row.
Juice, 1992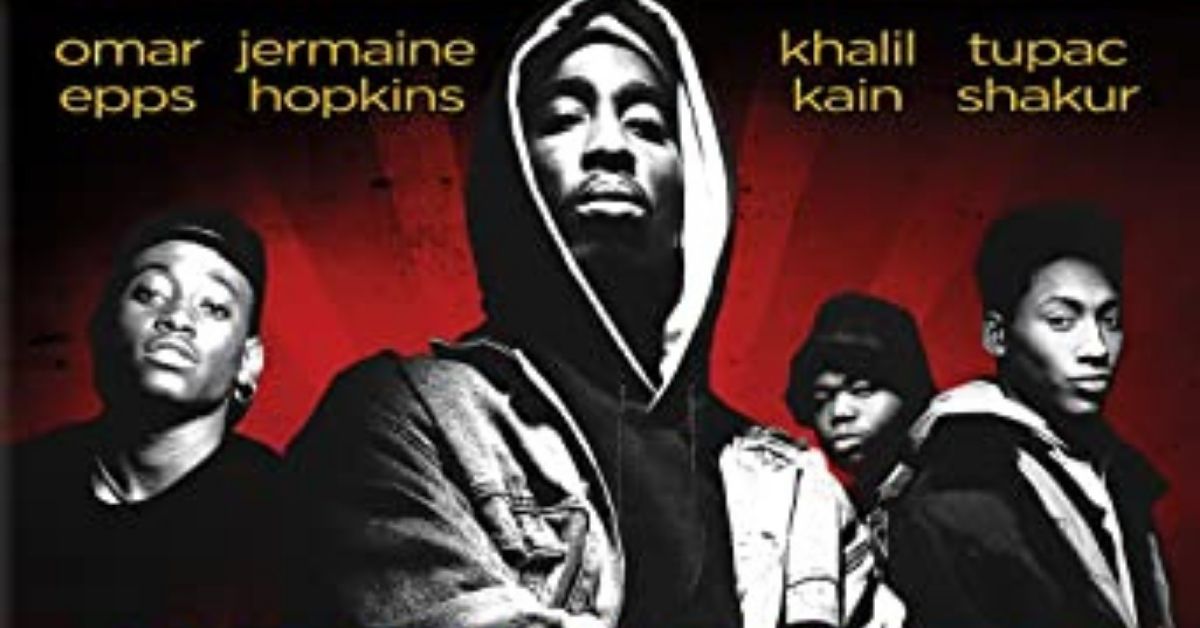 They were a teenaged crew out of Harlem that allowed the moviegoer into the complicated dynamics of growing up in the steely streets of Black America's Mecca. The coming of age rap thriller circled around four very different but relatable personalities that tend to make up most friendship clusters. There was Q (played by Omar Epps) is the golden child of the crew, a star child involved in an inappropriate relationship with an older woman, and a bubbling DJ that is getting attention from the "who's who" in the local rap scene. Then there was Raheem (played by Khalil Kain) who is the glue of the set, a handsome guy with a baby moms that seems the only thing that moves him out of his mature leadership role. 
One of the guys in the crew was tender and cool Steel (played by Jermaine Hopkins), who was that kid in the neighborhood that had the house that everyone could hang out at without adult supervision. He also was the comedian that kept everyone entertained — mostly because he was usually the one that ended up being the butt of the joke. Now Bishop, the antagonist to Q's superstar, was played by Tupac Shakur.
Bishop is Juice is probably Tupac's best showing on film. Such a hood sociopath, he embodied the most horrible characteristics that plague young men who go crazy because of the post-traumatic stress that is every prevalent in the hood. He is what happens when you don't hug your sons every day.
I Got the Hook Up, 1998
Master P is an O.G. Shortly after conquering the music industry with his No Limit Records, the "Bout it, Bout it" rapper got busy by producing a film, I Got the Hook Up, which was the first of Hip-Hop influencers stepping into the indie film world. 
Check out all of the stars that starred along-side the mogul: Ice Cube, Snoop Dogg, Silk the Shocker, A. J. Johnson, John Witherspoon, Mia X, the late Tommy "Tiny" Lister, C-Murder, Mr. Serv-On, Mystikal, and Sheryl Underwood.
A comedic outtake on hustling that told the story of two scammers that sold broken items like boomboxes and TVs out of their freshly stocked van. The name of this duo, Black and Blue, also added to the hilarity of the movie. Especially when they mistakenly copped a shipment of cell phones that they didn't order. It wouldn't be a story if they didn't steal them and try to sell them, nor would it be if the police and local thugs weren't also on the hunt to track them down. The entire movie is about Black and Blue trying not to get beat Black and Blue by the opts.
The movie was such a classic that in 2019, over 20 years later, Master P invited his son, Romeo to also be an executive producer on the sequel.
American Gangster, 2007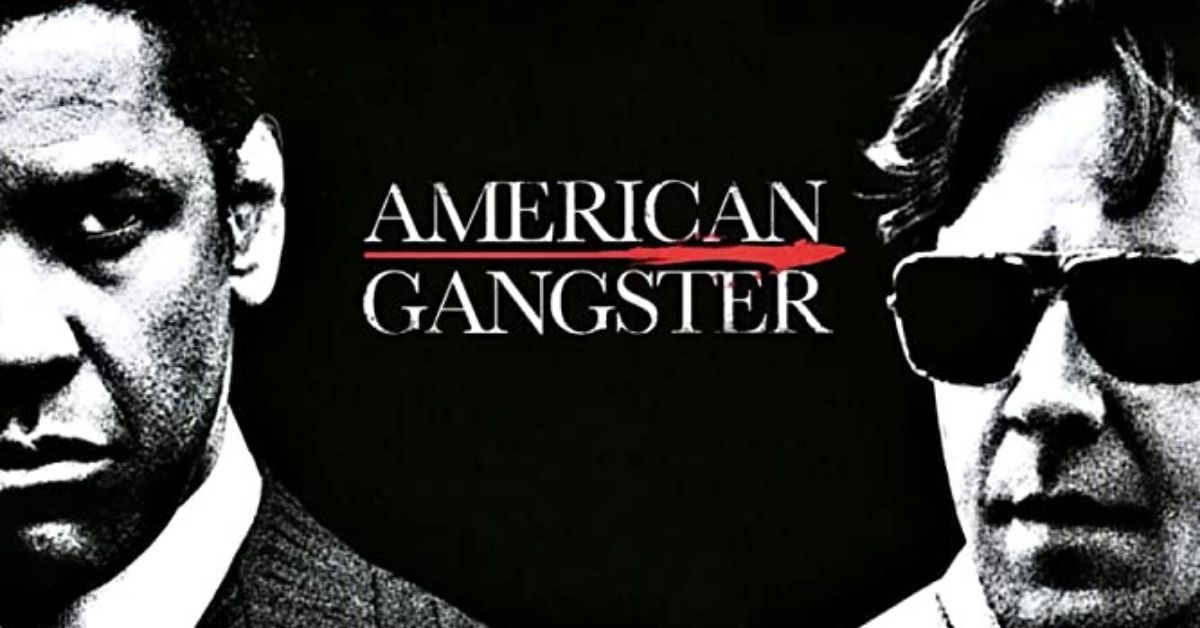 While not a traditional Hip-Hop movie, it was a Black gangster flick about Frank Lucas showing the underbelly of street crime that is often celebrated on a high level in the culture. 
Frank Lucas, to some, epitomized what Harlem hustle was and took over "the business" when Bumpy Johnson died. The hyper-fictionalized film starred a list of names that truly endeared the tale to the culture. Denzel Washington portrayed Frank Lucas, kicking off the star-studded roster. Then there was Russell Crowe, Ruby Dee, Ruben Santiago-Hudson, Cuba Gooding Jr., Chiwetel Ejiofor, Roger Guenveur Smith, Joe Morton, and Idris Elba. Rap music got a lift as some of our faves hopped off the record and on the screen such as RZA, Common, and T.I. "Tip" Harris.
Beats, Rhymes & Life: The Travels of A Tribe Called Quest, 2011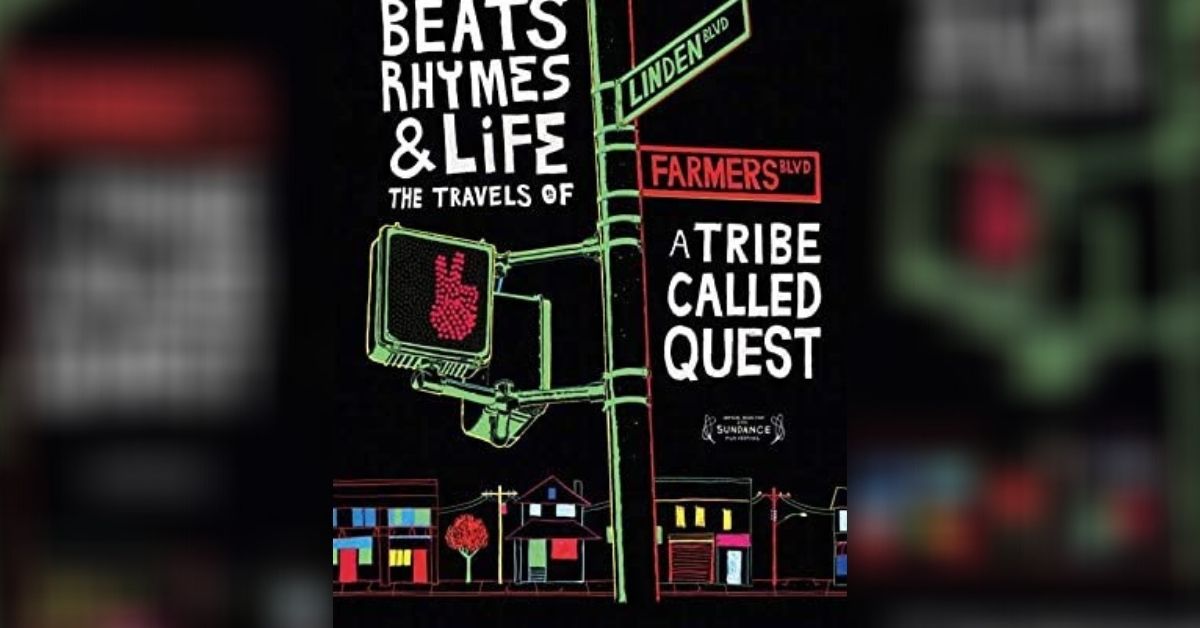 Beats, Rhymes & Life: The Travels of A Tribe Called Quest is one of the first in-depth documentaries about Tribe Called Quest. Actor Michael Rapaport gave music enthusiasts an exclusive behind the scenes peek into the complicated nature of the group and how Phife Dawg, Q-Tip, Jarobi, and Ali Shaheed Muhammad bring those complicated nuances to the collective that is arguably the most influential rap groups out of Queens, NY.
Menace II Society, 1993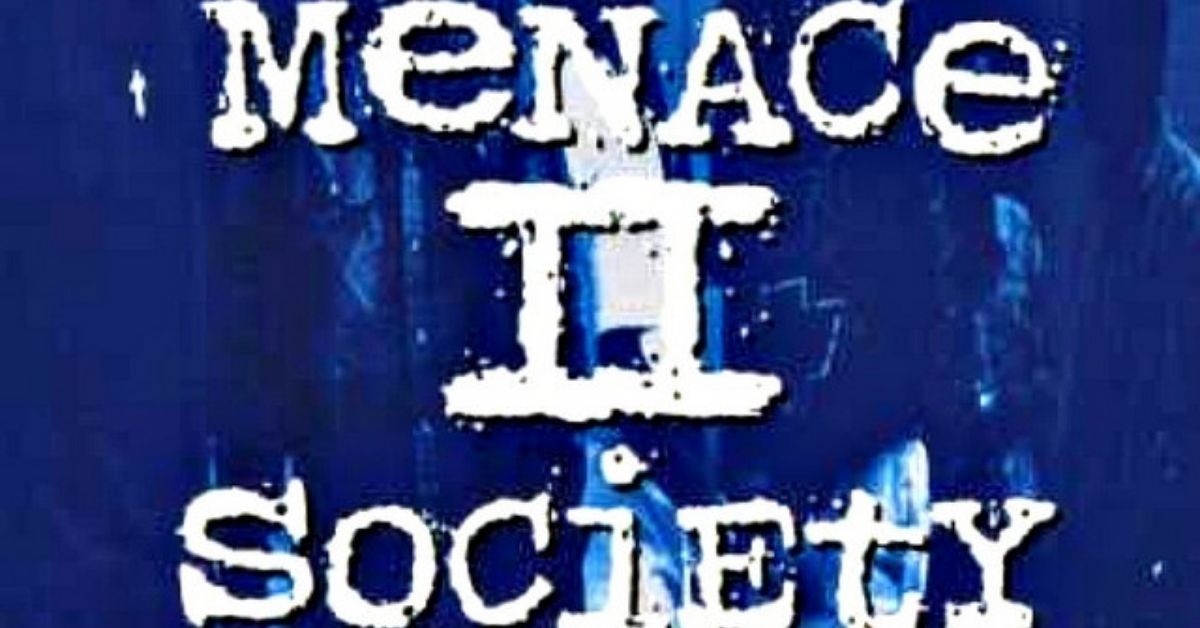 Like many of these films from this time, Menace II Society was a story about escaping the violence of the streets. It was one of the films that showed a dangerous glimpse into the perils of sunny California, helping the world to believe NWA and Ice-T's suggestions that the City of Angels had a lot of demons.
The story is about Kaydee "Caine" Lawson, an 18-year-old finally in a position to change the trajectory of his life. Played by Tyrin Turner, he is ready for newness and tired of playing the cards dealt to young men in his community. Young men like his friend, O-Dog (Larenz Tate), whose impulsive and irrational behavior keeps him trapped in the gutter of his own mind, basking in a life of violence and crime, and believe that there are no other options. But Lawson is not alone. His mentor (portrayed by the brilliant OG actor Charles Dutton) and his lady Ronnie (played by Jada Pinkett Smith) stand by him and support his dreams of a better life … but it would not be a hood classic if it were just that easy. And it is this kind of suspense and action that made the Hughes brothers a storytelling force in the 90s.
Dead Presidents, 1995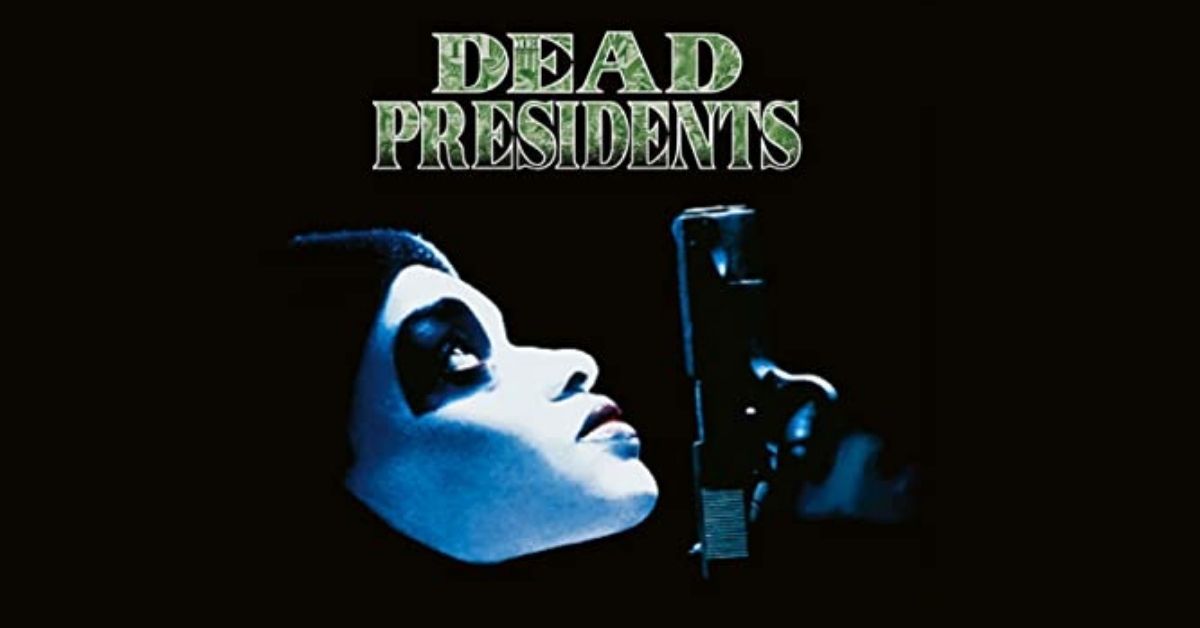 Lil Kim once rapped, "Armored truck heist, hit the bonus like N'Bushe." But few people rarely understood where she got that from. 
The line was referencing N'Bushe Wright's character, Delilah Benson, from the 1995 film Dead Presidents. A period film, DP imagined the late 60s and 70s and based on the unfortunate circumstances that many African American men faced when they returned from combat after the Vietnam war. Wright shared the screen with Larenz Tate, who played U.S. Marine Anthony Curtis that gets back to the BX from the conflict unceremoniously. He is greeted by the disappointing fact that Uncle Sam saw him and his fellow soldiers as disregarded foster kids: his friend Skip (played by Chris Tucker) addicted to horse, Jose working as a postman, and Cleon (played by Bokeem Woodbine) who was a bloody-thirsty Staff Sergeant now living a "transformed" life as a preacher in Mt. Vernon. They all were struggling, like so many Black and brown soldiers in the country at the time, to get back to normal … but what really was normal they eventually had to ask?
The disrespect that they received as veterans (no money, opportunity, or honor) left them with a vanguard of criminals called the Nat Turner Cadre" willing to take what they believed the government should have… but give them. These former heroes are now bank robbers in the film and living out the line from Nasty Nas' "The World Is Yours (Pete Rock Remix)" that declared that they were "out for dead presidents to represent" them.
New Jersey Drive, 1995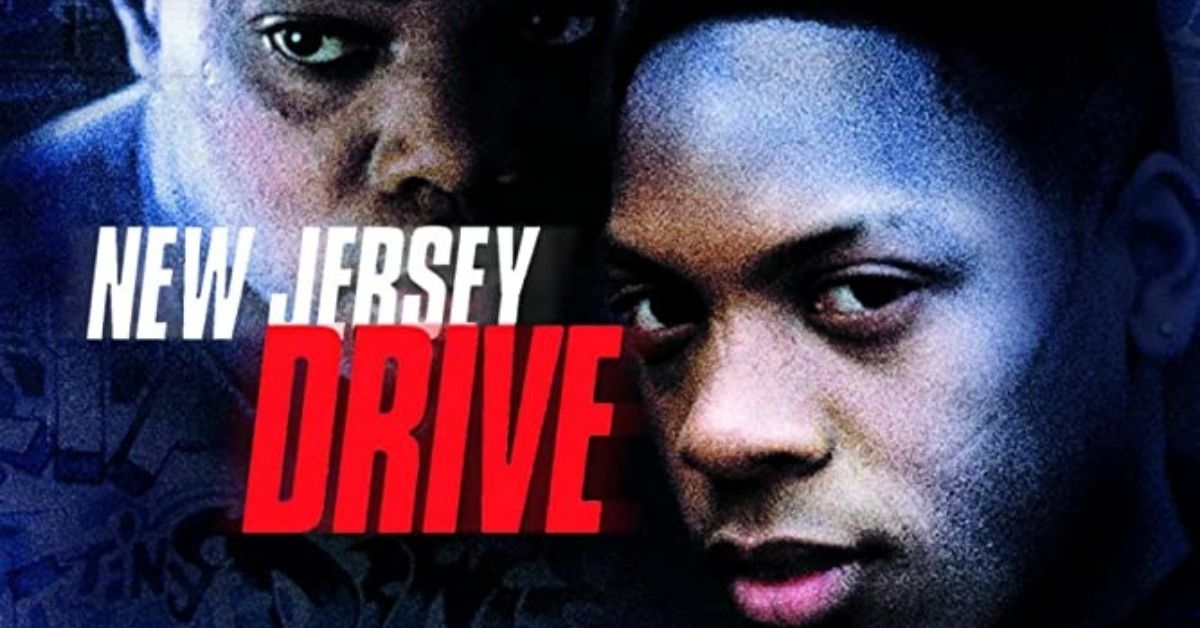 If you remember around Newark in the 90s, you understood what a carjack was. On the real, the video "Grand Theft Auto" had nothing on them. Almost like a hobby, there were warnings when you entered into the city in your vehicles. Visitors often pointed to the nearby NYC as a place of hazard, but the city that birthed the core of Flavor Unit was not to be played with — and just as the crime was pumping … so was the law enforcement. Enter in the movie, New Jersey Drive.
Jason and Midget were two teens that loved to take joyrides in other people's cars. However, one day they unknowingly stole a cop's car (already you see the set up). This film starred Heavy D and also a fresh-faced Donald Faison. The movie came out in the era of the monster soundtracks and it featured New Jersey legends like Latifah, Redman, Lords of the Underground, and Hip-Hop heavyweights Ill AL Skratch, Keith Murray, OutKast, MC Eiht, and Coolio. 
Poetic Justice, 1993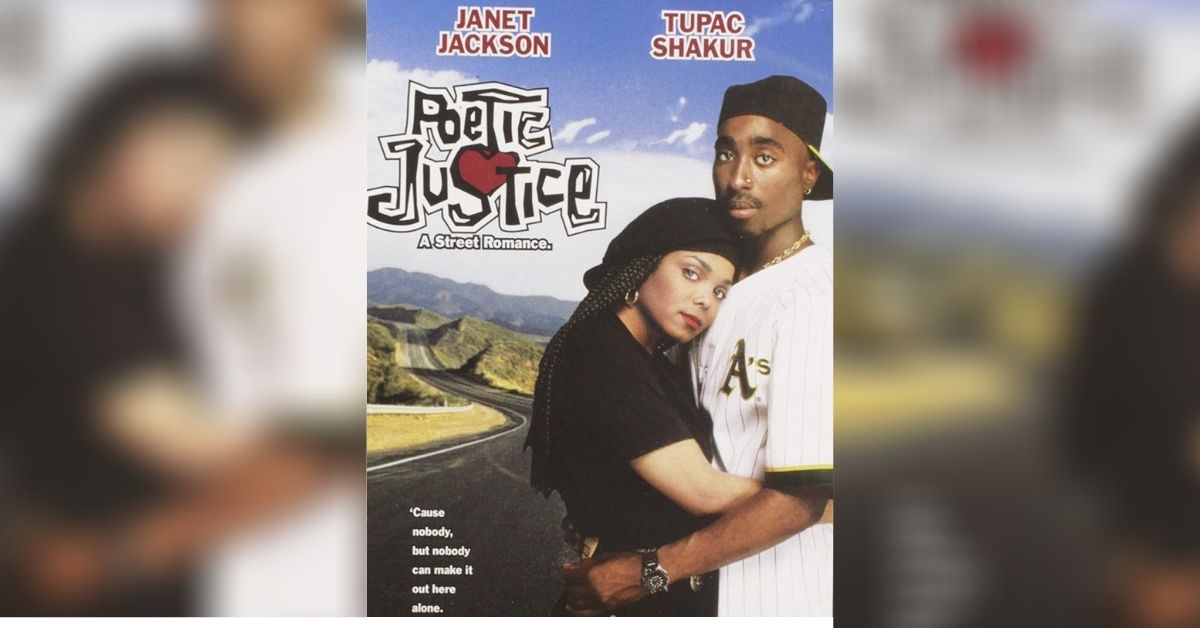 The great John Singleton understood how to speak to the culture's heart. It was that level of genius that had him tap the illustrious Janet Jackson to play a hood jawn from South Central and a newly popping Tupac Shakur to be her love interest. Poetic Justice made the legendary pop star, just like us and helped us fall in love with her in a brand new way. I mean … she was up there making out with two of the rappers that all of us were either in love with and wished that we were. Justice, the "Pleasure Principle" singer, was popping in them LA streets.
Classic moments in the movie showed A Tribe Called Quest lead emcee, Q Tip as her man, a young and healthy Maia Campbell as Pac's relative, and Lucky (the All Eyez on Me rapper) as everyone's cousin at a random family reunion. We won't even go into Regina King and Joe Torry's epic performances that helped the movie become the memorable film that still is as dope as it was the first time we saw it.
Can't Stop Won't Stop: The Bad Boy Story
If you look at Russell Simmons as the "Godfather of Rap" music, you have to look at Sean Combs as the culture's badass older brother. For he has never seemed to be over us in a way that seemed instructional but was in our eye's view as one of the most aspirational figures that Hip-Hop has ever witnessed. There would be no Jay-Z, if he were not Puffy giving him the "can't stop, won't stop" blueprint. There would be no Kenny Burns, the Lifestyle guru if Diddy didn't incorporate his bop into every boardroom that would let him in. And the culture would have never witnessed the Notorious B.I.G., any member of the LOX, Lil Kim, Mary J. Blige, Usher, and so many others if he was not weaving his signature "fly" into everything that he does! Can't Stop Won't Stop: The Bad Boy Story documents his story through music, dance, a lot of partying, and even more hard work.
Boyz N The Hood, 1991
Ice Cube said it best, "Either they don't know, don't show, or don't care about what's going on in the hood." 
When the West Coast rapper pondered that statement in John Singleton's Academy Award-nominated film, Boyz N The Hood, it pushed Los Angeles' urban life to the forefront of the nation's consciousness. It was a stark slap of reality about police-involved violence and harassment against Black youth, the vicious cycle of violence that stops young people from being their best selves and classic examples of dysfunctionality birthed out traditionally self-segregated communities boxed in by economic immobility and racial discrimination. 
Starring Ice Cube, Cuba Gooding Jr., Angela Bassett, Laurence Fishburne, Morris Chestnut, Nia Long, Regina King, and more, this movie was a cult classic that still speaks to the systemic trauma and self-inflicted trauma in the hood.
Notorious, 2009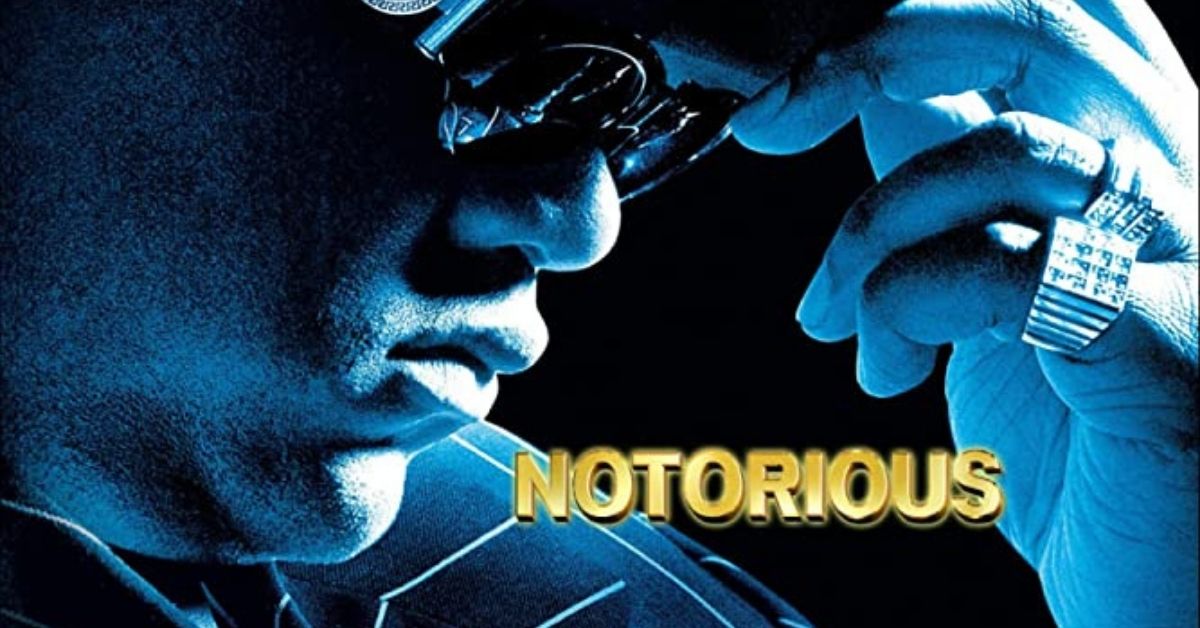 Over 20 years after the Notorious B.I.G. was murdered, he still remains the "King of New York." Forget what Tekashi says, when you want to talk about the quintessential NYC artist. He was a lyricist's lyricist. He was a rapper's rapper. And he was an emcee's emcee. So, when a biopic about his life hit the big screen, Biggie Smalls aficionados had to make sure that everything was done perfectly … or at least according to the mythology created about his life. 
Luckily for them, Hip-Hop writer Cheo Hodari Coker and Reggie Rock Bythewood were at the helm of Notorious, and George Tillman sewed it nicely with his direction. But it most likely was the phenomenal cast that brought this Brooklyn tale to life and nestled it in our hearts: Derek Luke, Angela Bassett, Red Café, Naturi Naughton, Aunjanue Ellis, Kevin Phillips, Anthony Mackie, and last but not least, Jamal Woolard as Big Poppa.
Hustle and Flow, 2005
"It's hard out here for a pimp." That was the chorus for the song from this movie that earned Three 6 Mafia an Academy Award. But it was the story behind Hustle and Flow that made it one of those films that (mainstream acknowledgment or not) that resonated in the hood. One of the last roles that Isaac Hayes starred in, it was also a cinematic collection of artists turned actor that gave meat to the story life behind the very descriptive title: Terrence Howard, Anthony Anderson, Taraji P. Henson, Ludacris, Juicy J, DJ Paul, Haystak, DJ Qualls, Paula Jai Parker, and Elise Neal.
This story is about the hustle to get on — set against the struggle of Memphis — it is inspiring and also a blueprint for getting to the dream.
Higher Learning, 1994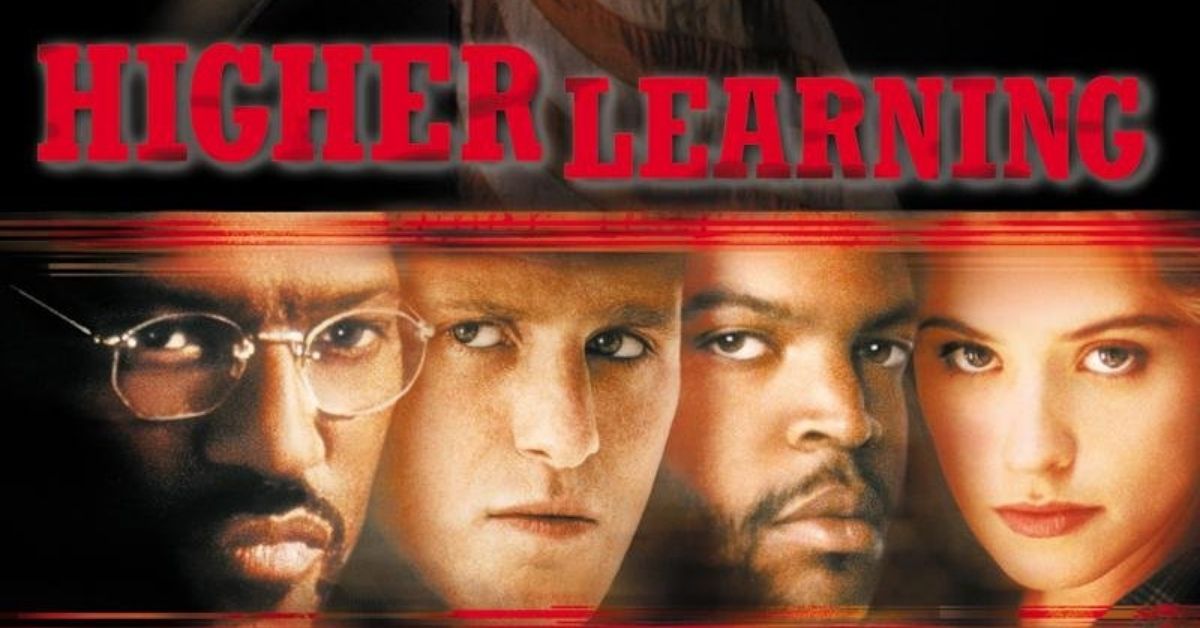 A young Busta Rhymes got the call from John Singleton to star alongside established actors like Omar Epps, Michael Rapaport, Regina King, and Laurence Fishburne. The movie Higher Learning broke him into the Hollywood culture and he was ushered in with even more talent like Tyra Banks, Morris Chestnut, and fellow rapper Ice Cube. Busta might have never went to college, but as a part of this distinguished class — he definitely went to school.
Ironically, the context of the film could easily have taken place in 2021, as it looked at Columbia University and its issues with racial tensions, rape, and other issues that young people (especially students of color) experience as they go off to …. higher learning. 
Get Rich or Die Trying, 2005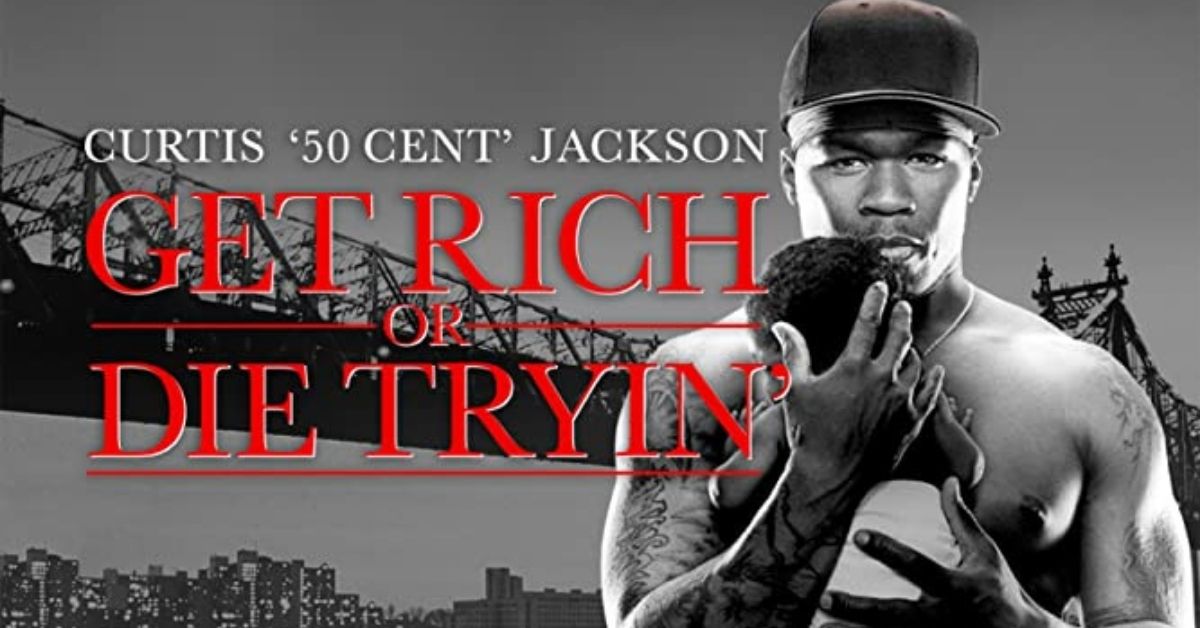 As the 8 Mile helped the world know a little about Eminem's life, GRODT similarly introduced "Boo Boo" to the world. Boo Boo was the street name of Queens rapper 50 Cent back in the day in South Jamaica. The film, directed by Jim Sheridan and written by Terence Winter, brushed over a drug dealer who shifted his life from a life of crime to the limelight of emceeing. And with the same hustle that he applied to the streets, he pushed through to rock the mic on the optimal level.
The cast was rich — as rich in talent as the movie was rich in box office sales: Viola Davis played the rapper's, played by Curtis "50 Cent" Jackson grandmother; Terrence Howard; Adewale Akinnuoye-Agbaje; Joy Bryant, Omar Benson Miller, Rhyon Nicole Brown, Bill Duke, Russell Hornsby, and Mykelti Williamson.
There are hundreds of other films that could have made this list. However, these 30s will give you a well-rounded glimpse into the culture that birthed a genre of entertainment that speaks to people that made rap music live.