Why is the sequel never as good as the original movie?? Too much pressure and hype? Perhaps the creators get a tad lazy, and are more focused on making big bucks?
When a movie is truly awesome, and the news comes that there will be a sequel, audiences get carried away. We expect that the sequel is going to be just as epic, (or even better). Alas, it's very rarely the case, most sequels end up being slightly worse, if not absolutely awful. After all those bad sequels we've endured, you'd think that we'd start to lower our expectations. But no, we are still hopeful that one day an epic sequel will come along and blow our minds! Let's take a look at some of the worst sequels ever made.
Son Of The Mask
In this dire sequel, we meet Tim Avery, a wannabe cartoonist. Tim's dog Otis finds the mask of Loki, washed up on the river bank, and brings the mask back to Tim. When Tim Avery puts on the mask, he excels in his advertising role, becoming a real winner. Later when Tim conceives a child, this son of the mask is born with extra special powers.
The movie has none of the finesse or charisma of the original mask and there are plot holes all over the place. It's depressingly unfunny, with zero jokes apart from the bland toilet humor. Jim Carrey's charisma is replaced by some painfully awkward acting from Jamie Kennedy, (so get ready to cringe).
Basic Instinct 2
In this intensely pointless sequel, Sharon Stone returns as Catherine Tramell. Police find drugs when searching Tramell's car, and eventually, her case is assigned to psychiatrist Michael Glass, played by David Morrissey. Glass discovers that Tramell is a dangerous person, but that doesn't stop the two of them from having a steamy relationship. The worst thing about this movie is that it's a huge cliche. The story brings nothing new to the table, merely borrowing the plot from the original.
Speed 2: Cruise Control
When Annie and Jason head off on a Caribbean cruise, things quickly turn dangerous, The ship's comms system is disabled by an explosion and the couple learns that the vessel is being controlled by a sinister villain. Why is the movie so bad? The movie wasn't terrible, but it well truly failed to live up to the Speed franchise hype. Instead of the thrill ride of its predecessor, audiences are served up a disappointing slow burn with a side of weak characterization.
Dumb and Dumberer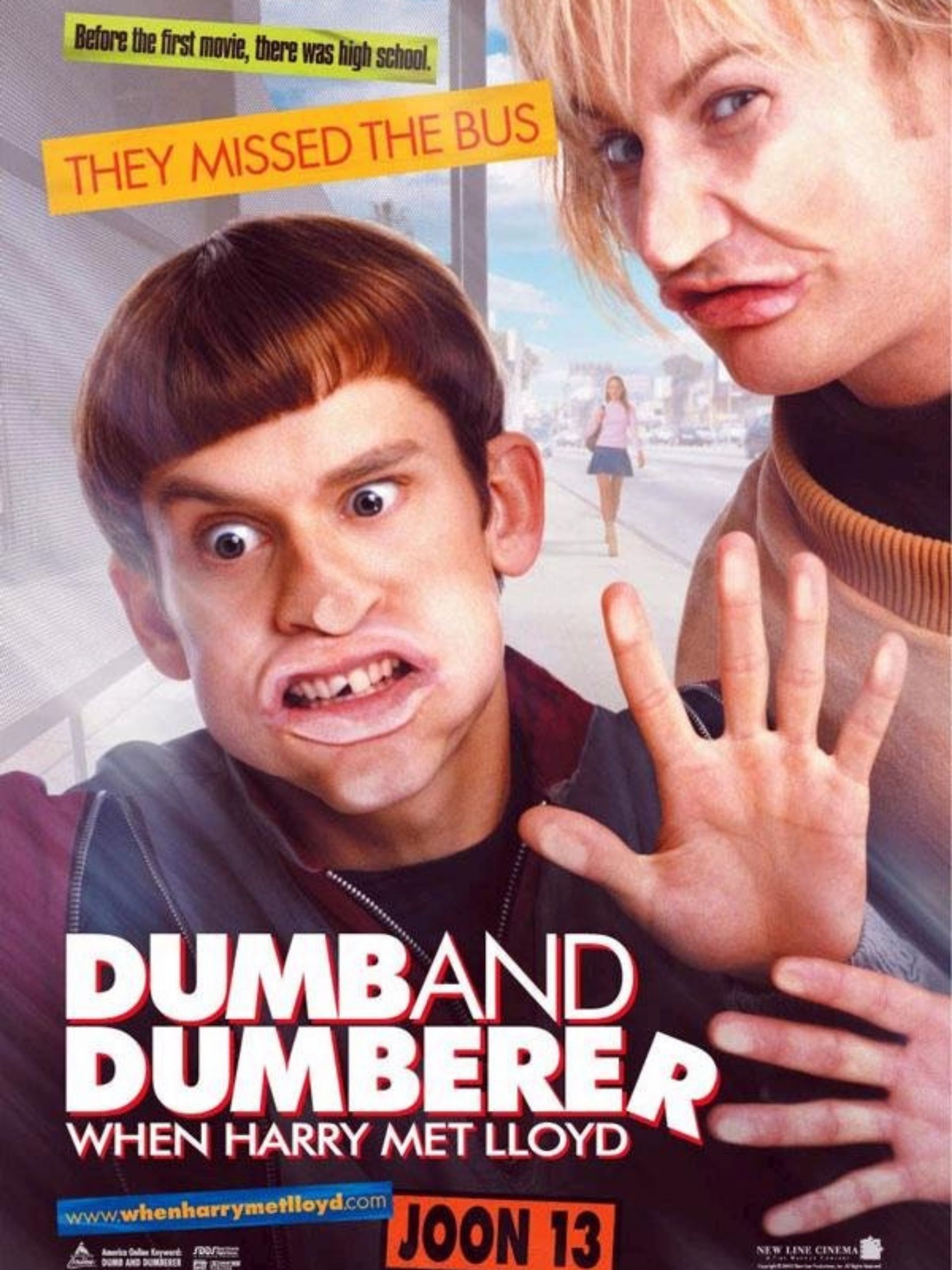 After being homeschooled for years, nit-wit teenager Harry enrolls in a public school, it's here Harry Dunne meets the equally dumb Lloyd Christmas. The pair end up in the 'special needs' class, where they meet Jessica, (played by Rachel Nichols). When Jessica discovers that Principal Collins is using the class to subsidize his condo she asks Lloyd and Harry to help her prove the sneaky Principal's corruption. Don't expect to laugh during this sequel, not even a small chuckle, disappointed fans have reported completely silent movie theatres. The jokes all fall flat, being both poorly written and with bad timing.
Beverly Hills Cop 2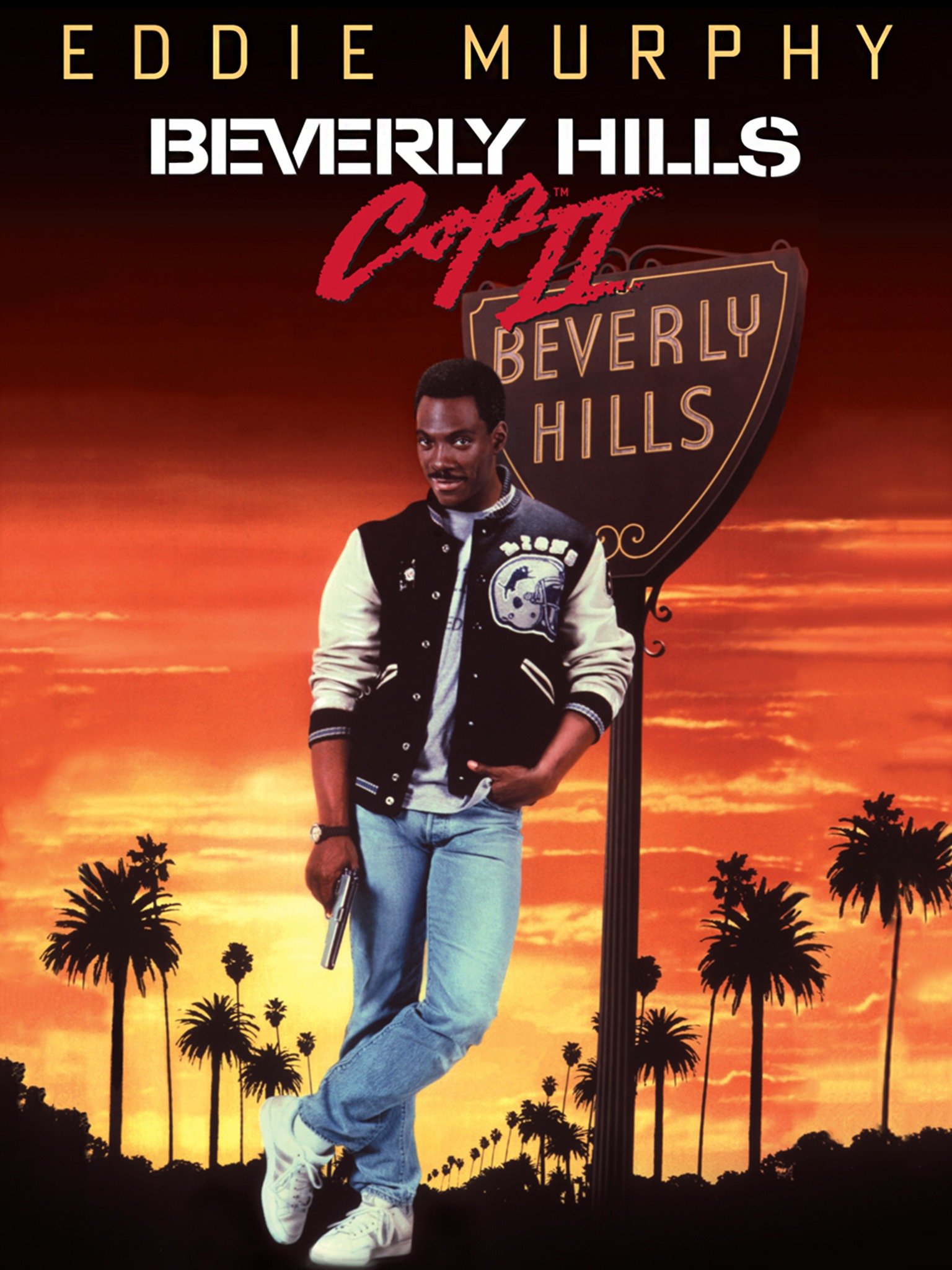 Get ready to meet your fav Detroit cop again, Axel Foley is back to solve a brand new case. In this movie, Foley must unravel the robberies known as the 'Alphabet Crimes'. Before long, Foley is chasing after an infamous arms dealer. The problem with this movie? It's no longer a comedy, the sequel makes zero attempts to get a laugh out of the audience. Instead, the movie starts taking its crime narrative way too seriously. The scenes of Murphy shrieking at people are perhaps supposed to be funny, but instead, they are pretty painful to watch!
Leprechaun 2 Back To The Hood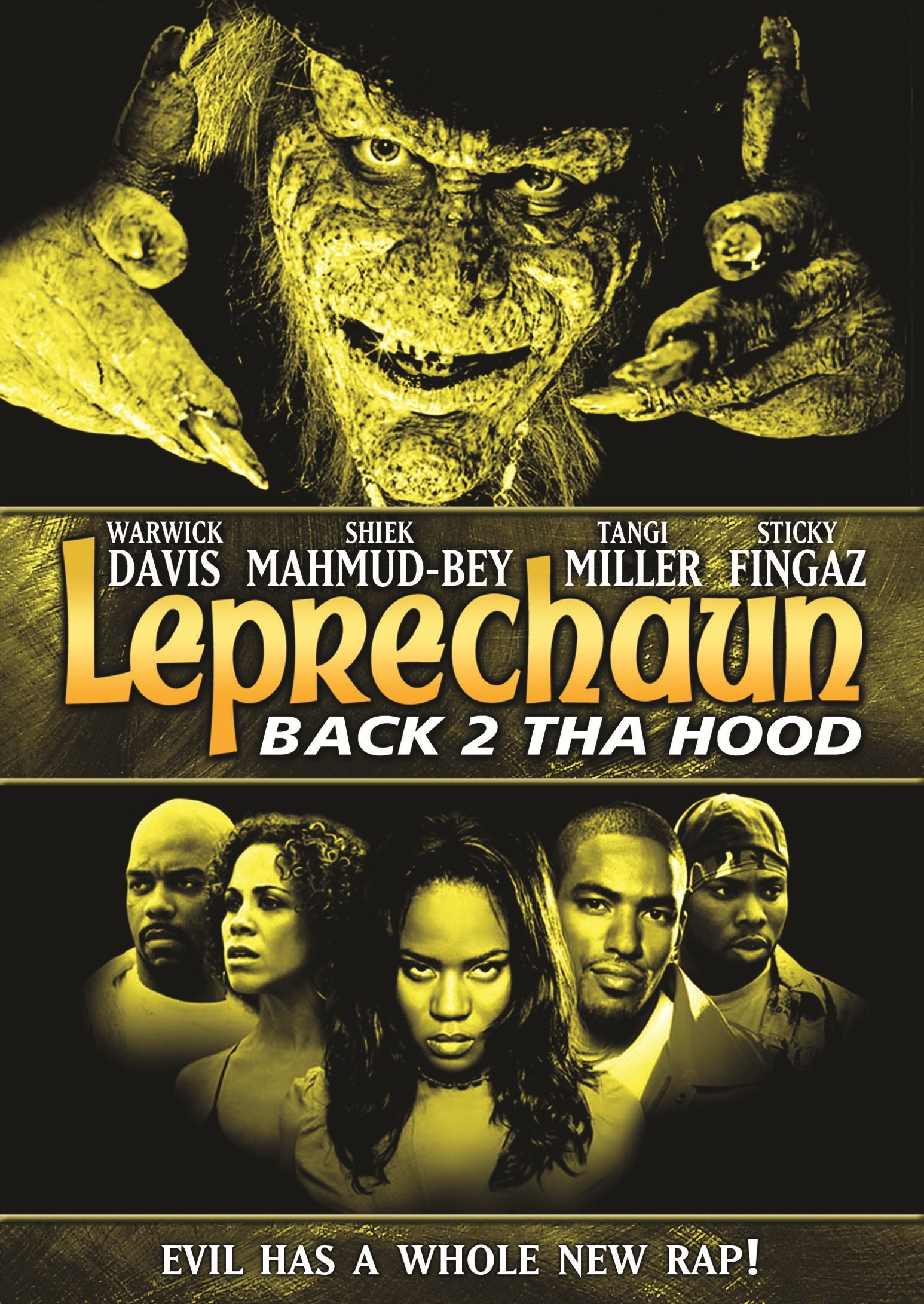 When Emily Woodrow finds a chest packed with gold, her financial problems are solved. Just when Emily thinks that things are looking up, she discovers that the treasure belongs to a wicked creature. Warwick Davis plays the evil leprechaun, returning from the depths of hell to take back his treasure. The movie has a poorly written plot with some truly bad acting. Despite this, the movie is watchable as it's unashamedly a bad sequel, (and doesn't take itself too seriously)!
The Hangover Part II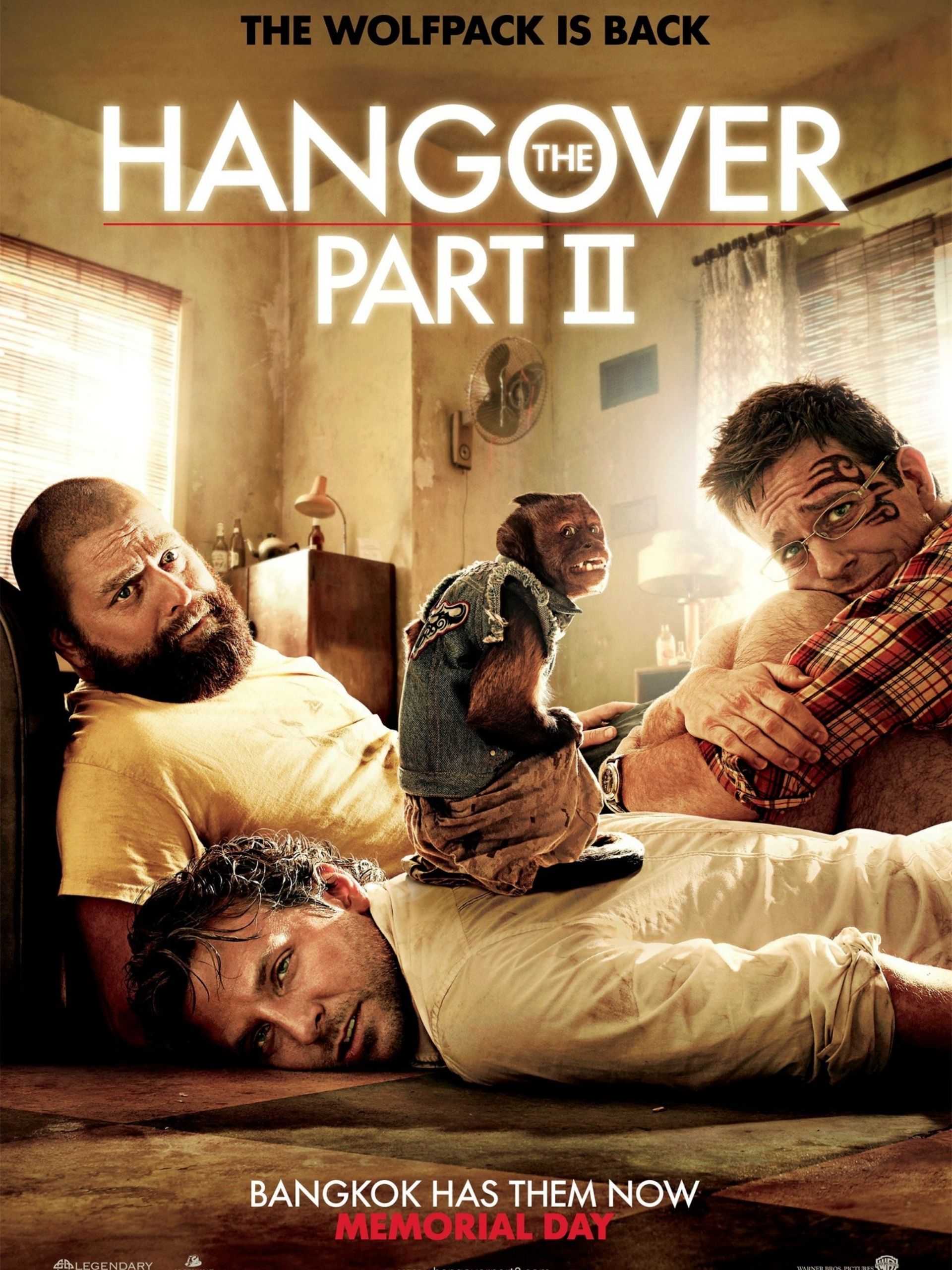 Two years after the crazy antics in Vegas, we rejoin the gang as Stu is preparing to get married. To avoid the bachelor party chaos Stu declares that the pre-wedding events will be alcohol-free. Predictably, Alan and Phill decide to shake things up a little. The movie is disappointing because it just repeats the same formula as the first Hangover. Viewers have seen it all before and so this sequel comes off as a little lame and even a bit draining.
House Party 2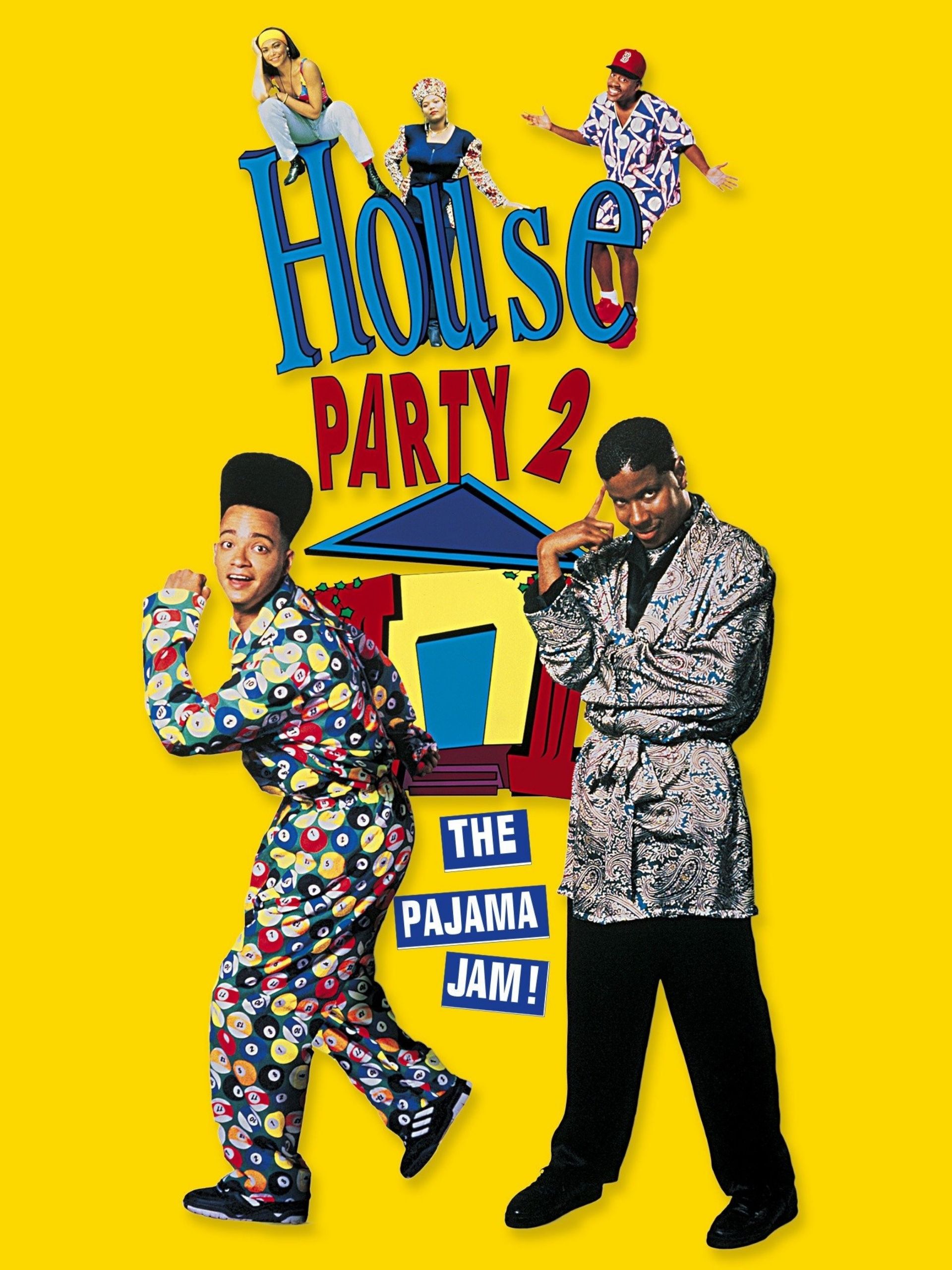 Christopher Reid plays our beloved rapper/scholar, when Kid gets a college place he finds himself strapped for cash just as a term is about to start. First, he tries to work in the school cafeteria, but this doesn't work with his girlfriend or his studies. Kid calls up his partner in crime, Play, the two of them organize a pajama party shindig to make some dollar. Martin Lawrence gets a few laughs, but none of the leads truly shine like in the first movie. All the jokes seem a bit forced, and the high point of the house party does little to save the movie.
Teen Wolf Too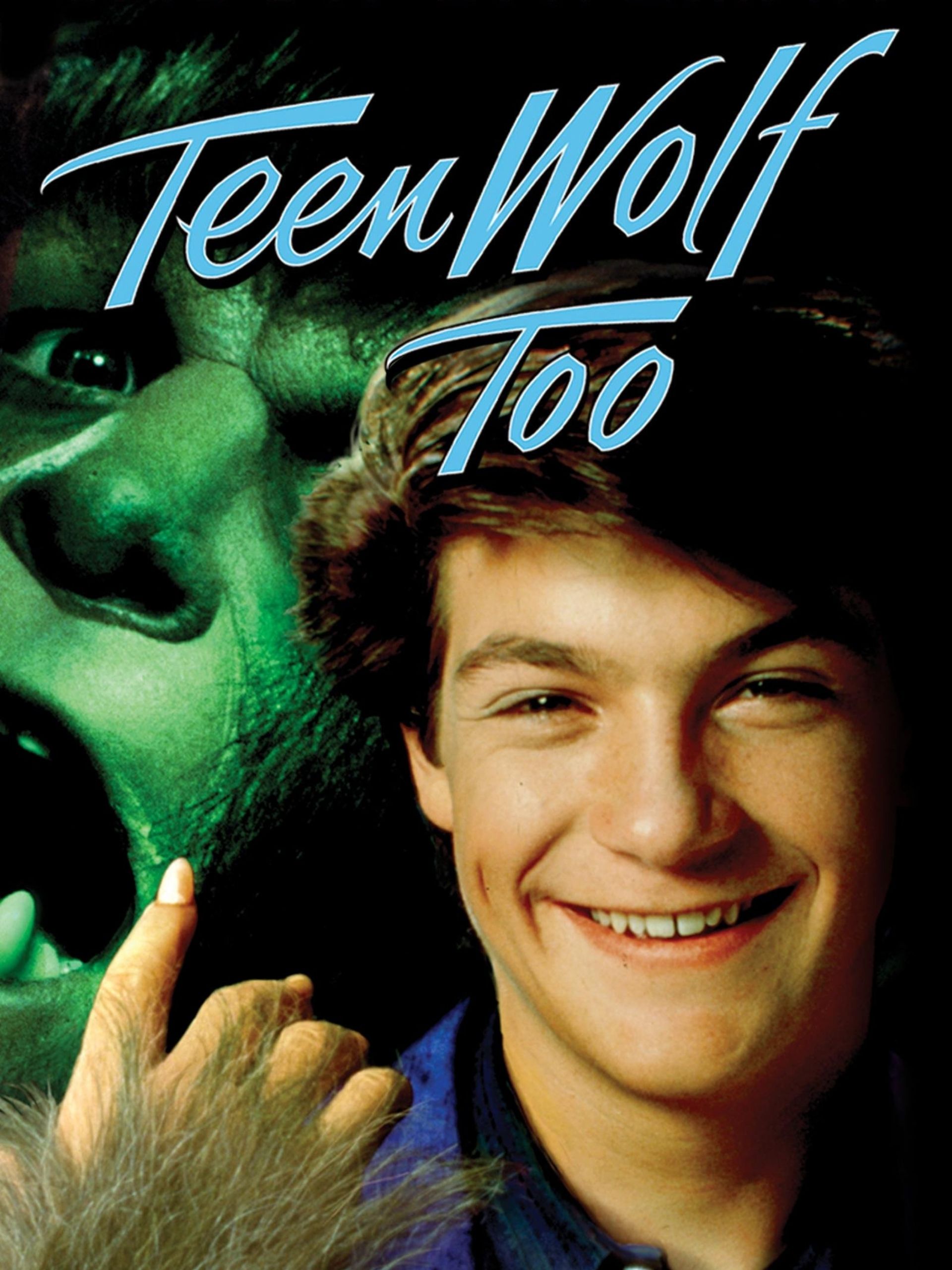 Todd Howard is our typical geeky college student, great at science, but not so skilled at sports. With a boxing tournament coming up, Todd needs to turn things around if he wants to keep his athletic scholarship. Todd is no ordinary kid, he is affected by a family curse, meaning that he can turn into a werewolf. When Todd turns into this hairy, howling beast he finds that he is more popular and better at sports. Sadly there are zero redeeming features to report here, the sequel is unfunny and unengaging. Todd can become a wolf whenever, this lack of rules feels a bit lazy. There's no real conflict or depth, (plus he looks like a monkey instead of a wolf)!
Shaft (2000)
After a racially motivated killing, John Shaft is on a mission for justice. In a town of sleazy informers, crooked cops, and drug lords, Shaft has to keep his wits about him. One of the biggest complaints about this movie is that the detective narrative is rather sloppy, the script has a few holes and feels a bit uneven. The sequel just feels like it is on autopilot, entirely predictable and formulaic (probably to keep die-hard Shaft fans happy).
Shaft's Big Score
In this follow-up to the original Shaft, Richard Roundtree stars as our famous detective. John Shaft is up against feuding mobsters, scouring the city for clues, to solve his friend's death. It seems that Roundtree is unable to capture the true essence of Shaft's character, and so the movie falls somewhat flat. The action scenes aren't as engaging as you'd expect, in the helicopter fight nearer the end, you almost nod off.
Men in Black 2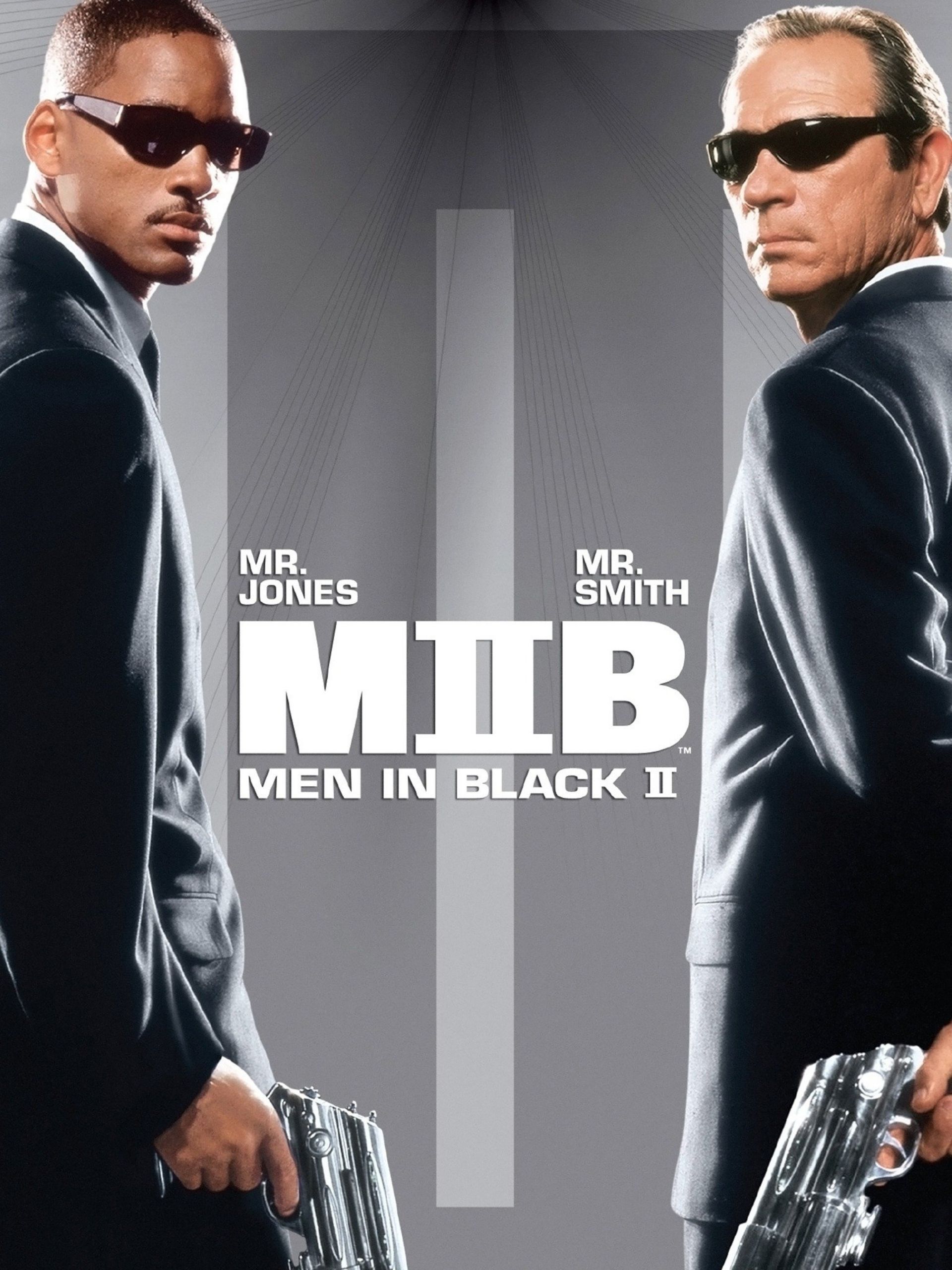 When Jay is investigating a petty crime he meets an evil alien, disguising herself as an underwear model. Disappointingly, the plot is as lame as it sounds. Will Smith and Tommy Lee Jones do their best with what they've got, but the movie narrative doesn't give them much to work with. Here you can expect the same premise as the first movie, with way fewer funny jokes and inventiveness. One of the best jokes is that Kay now works in a post office; the writers really could have got more comedy out of this.
Rambo 2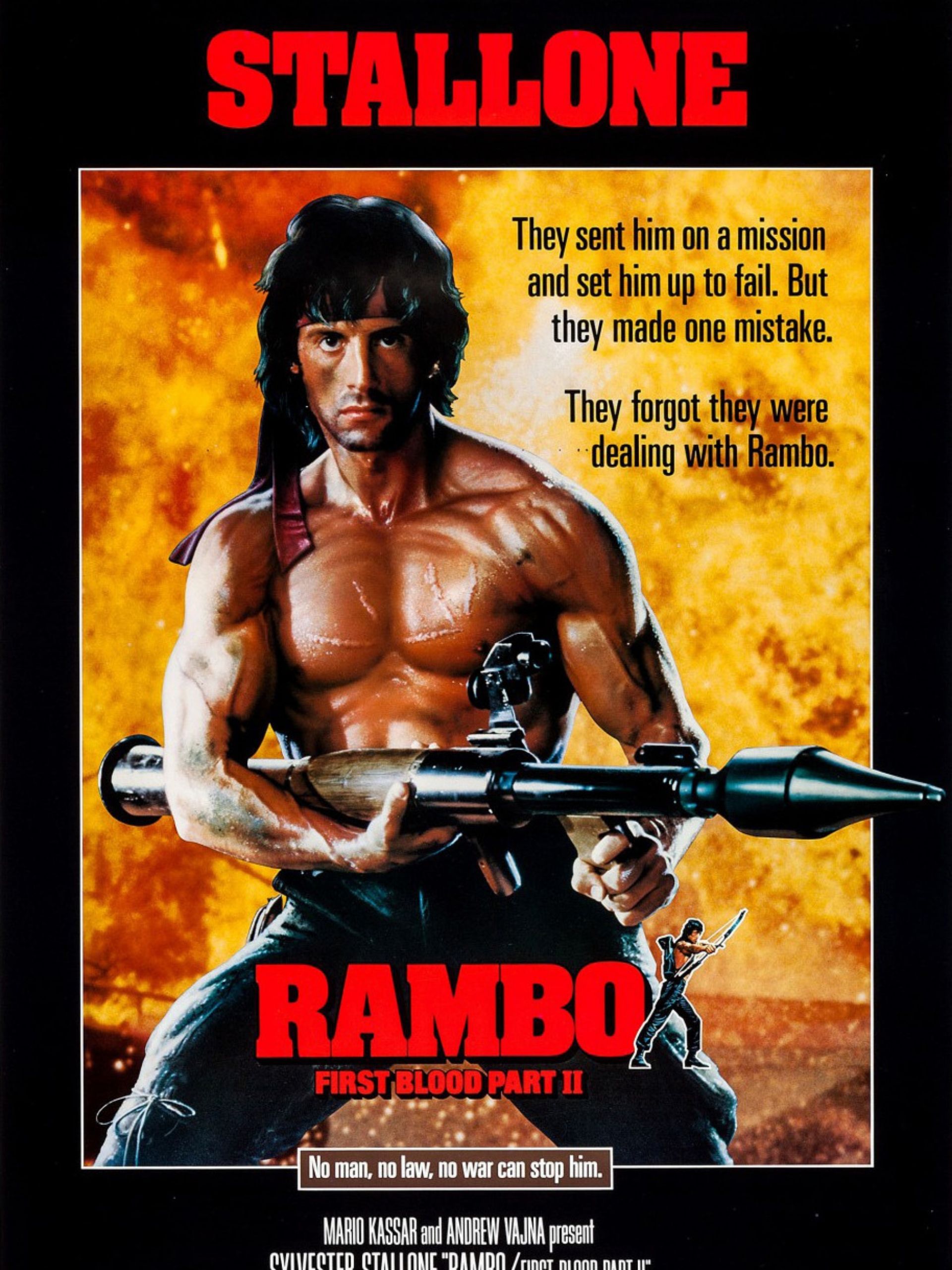 Sylvester Stallone plays John Rambo, our protagonist is stuck in jail until his ex-boss cuts him a deal. Col Troutman wants Rambo to go to Vietnam in search of the American war prisoners, if he finds them Rambo's criminal record will be wiped. The story soon turns into a revenge plot, when Co Bao, Rambo's lover, is murdered. The revenge narrative is wholly predictable and the action scenes are pretty absurd, almost cartoon-like.
Gingerdead Man 2 Passion Of The Crust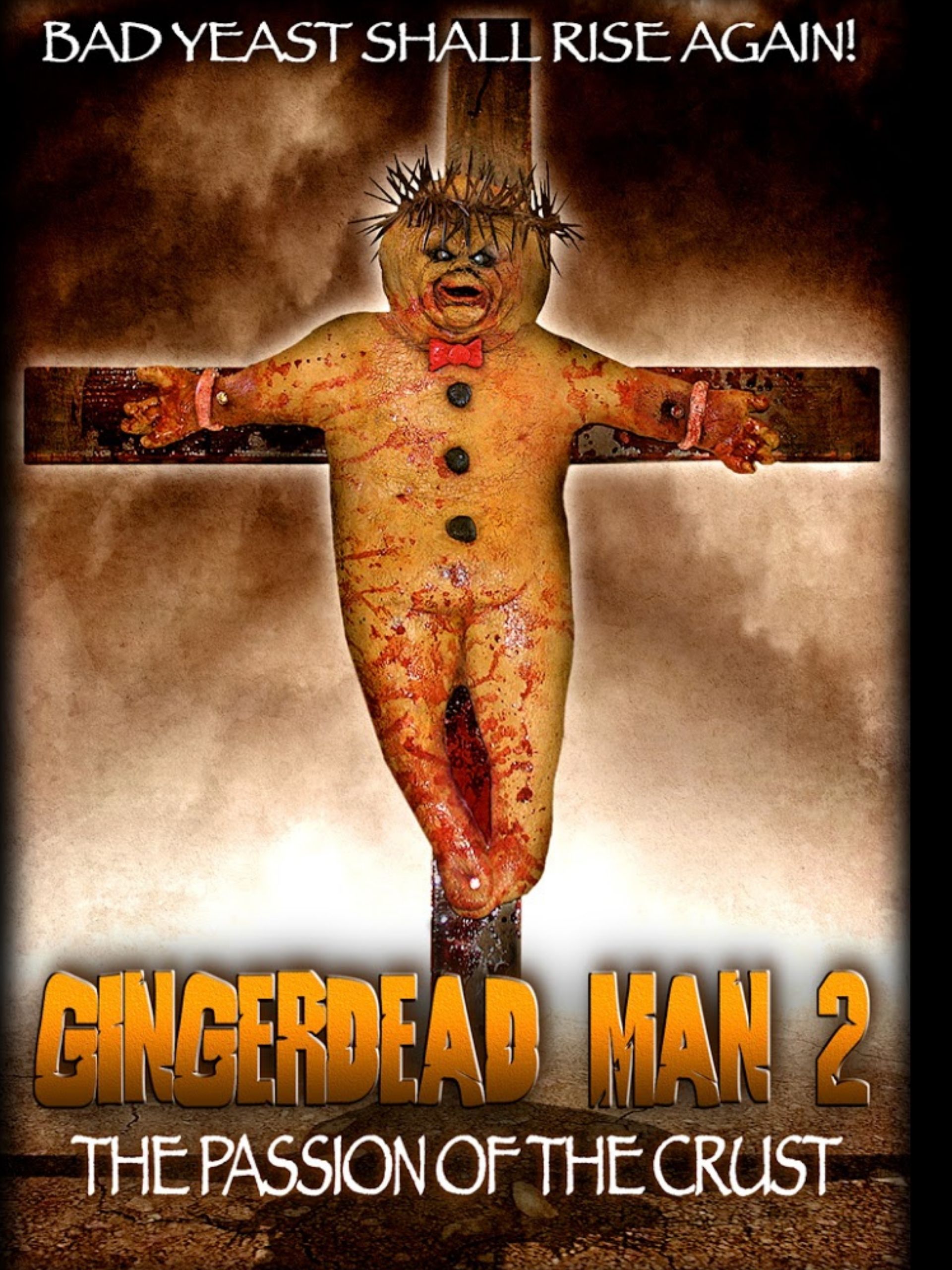 The employees of a movie studio find themselves caught up in the Gingerdead Man's wicked plot, this ghastly beast wants to become human and he'll stop at nothing. While the original was silly and gory, this movie is purely idiotic. The acting is poor and the plot isn't particularly funny. Worst of all there's none of the same blood and gore that we saw in the first movie, (incredibly disappointing)! The sequel focuses more on the movie studio that's failing, rather than the actual narrative of the Gingerdead Man.
Kindergarten Cop 2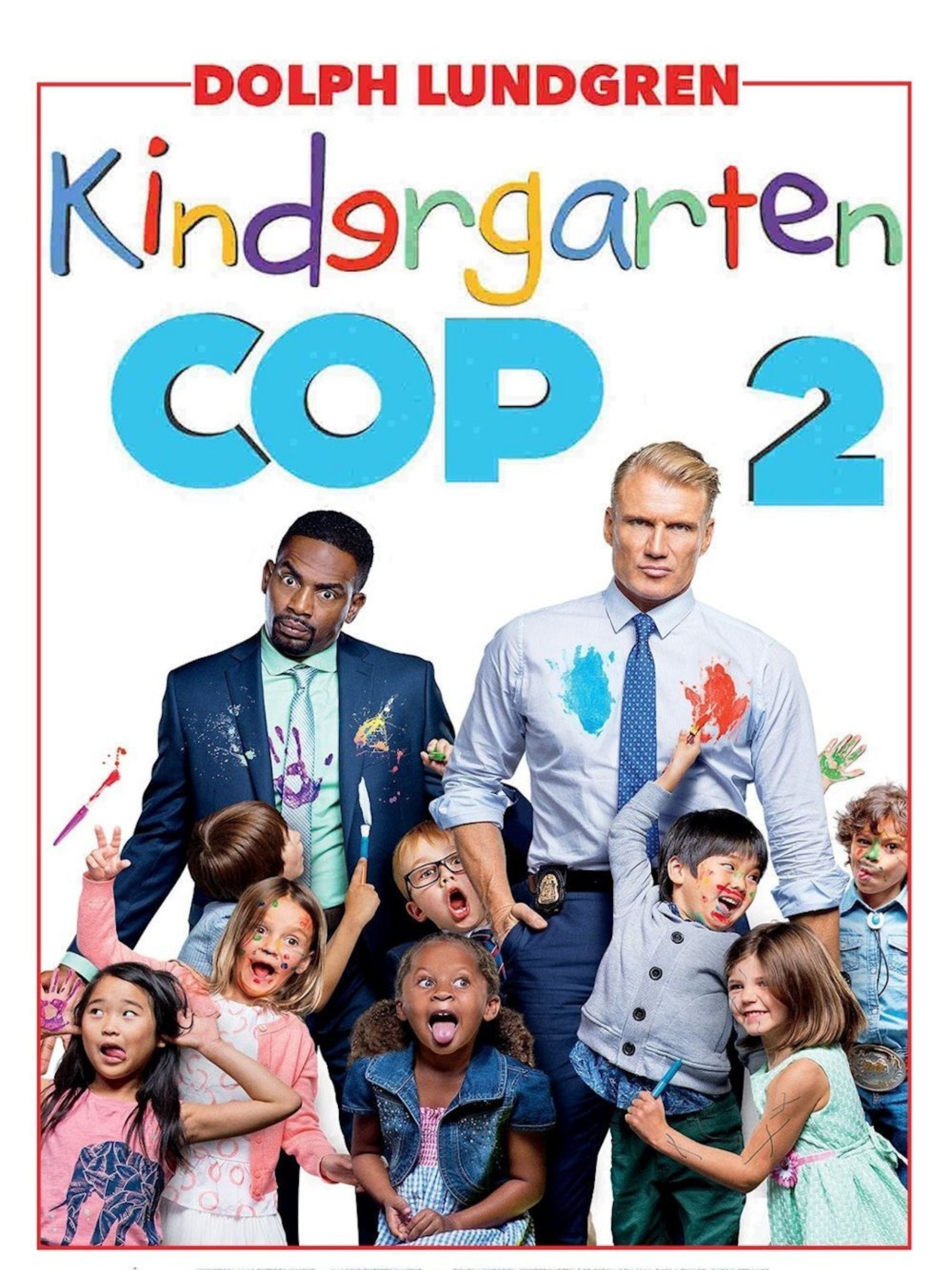 Dolph Lundgren plays Agent Reed, an FBI cop working undercover in a kindergarten. Reed needs to find stolen data, but he'll have to survive as a teacher first. If you were a fan of the original movie starring Arnold Schwarzenegger you will likely hate this movie. All of the violence is watered down because this movie is aimed at kids, nothing wrong with that but most of the jokes are incredibly poor. The whole movie just feels like a real waste of time, huge thumbs down.
Wonder Woman 1984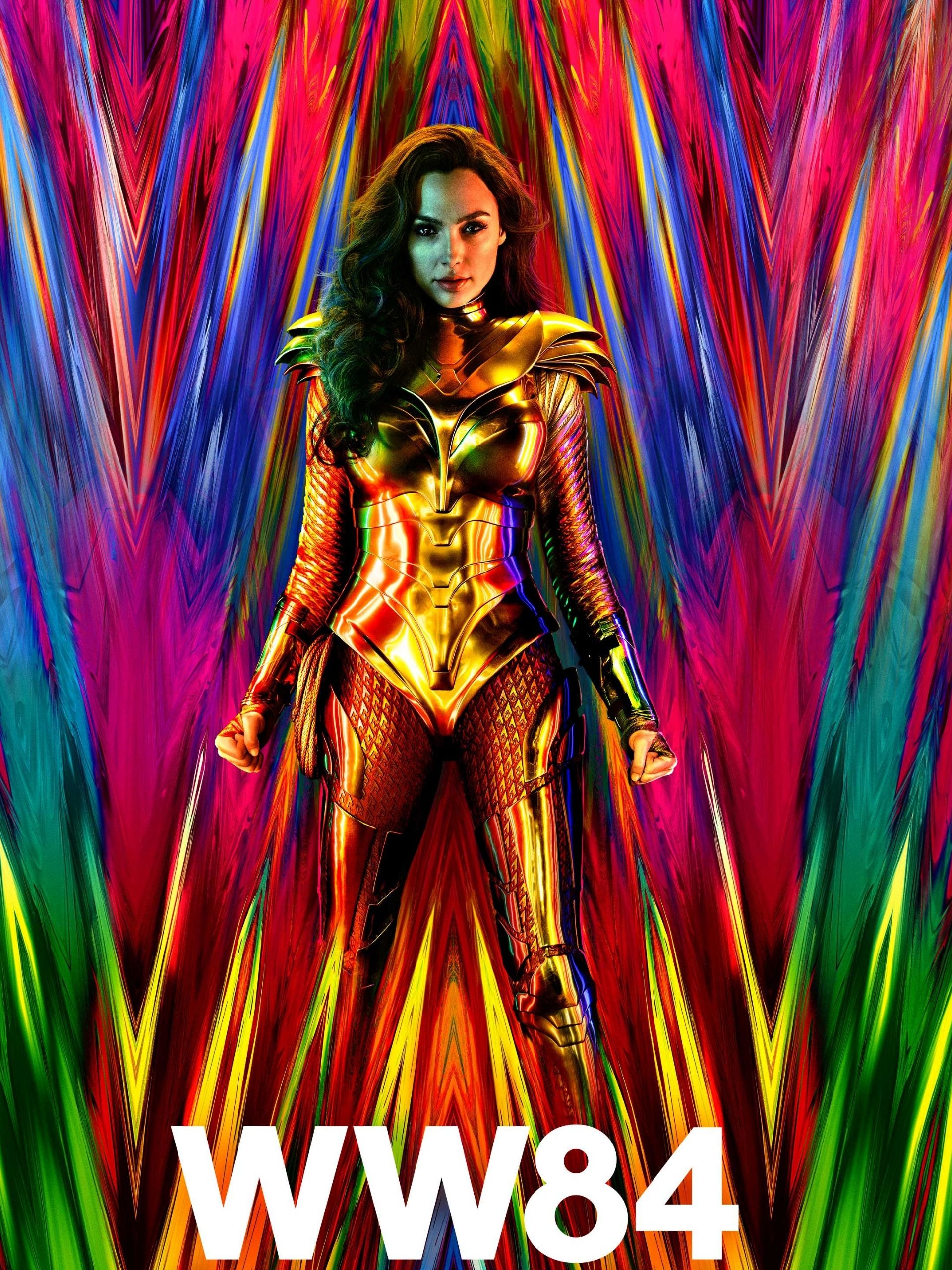 In this flop of a sequel, Diana contends with a businessman and a colleague, their desire for richness soon sends the world into chaos and destruction. When a wish-granting artifact goes missing, Diana must retrieve it, before it's too late. Why does the movie stink so bad? First off the narrative gets gradually more confusing and tangled up. We are distracted from the key relationships with all the flashiness and globetrotting. It's a half-assed movie, and no one ever even explains what Diana has even been doing since we last saw her.
I Still Know What You Did Last Summer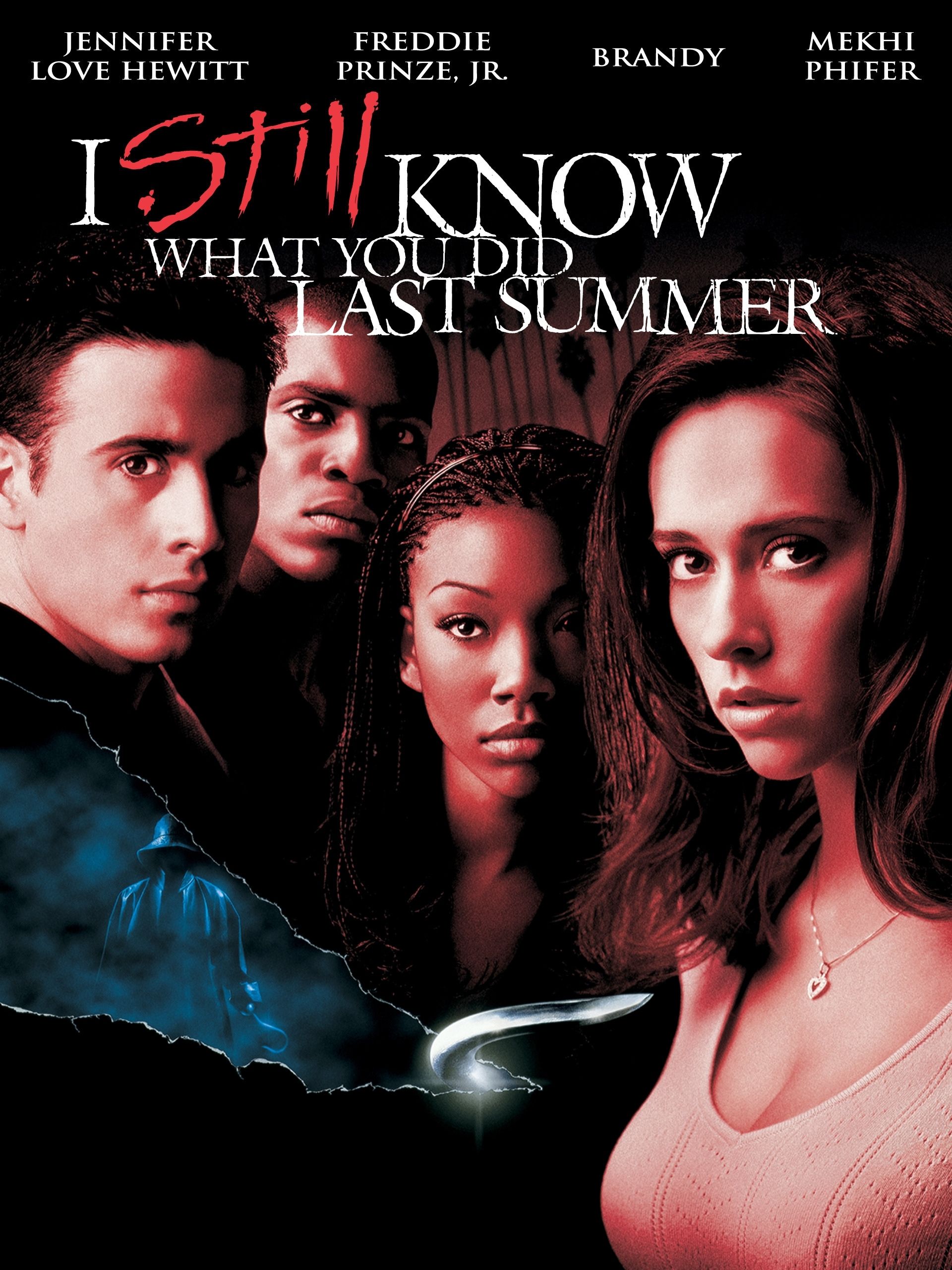 It's been one year since the hit and run accident, and since Ben Willis killed Julie's pals with his iron hook. Jennifer Love Hewitt stars as Julie, who wins a vacation, and takes along her boyfriend and some friends. When the gang arrives at the resort, they start to receive terrifying notes and soon fear that Ben is still alive. The movie is incredibly obvious, offering nothing more than your typical slasher. Watch out for Jack Black's super cringe-worthy character, (it's def worth a chuckle). Despite the overdone slasher formula, the movie manages to be quite funny due to its ridiculousness.
Grease 2
Michelle Pfeiffer stars as Stephanie Zinone, the leader of the exclusive Pink Ladies girl gang. Stephanie is fed up with dating Johnny Nogerelli (head of the T-Birds), and so she swiftly ditches him. Stephanie catches the eye of the new exchange student Michael Carrington and he tries to overcome his nerdiness to win her heart. This musical sequel was a total box office flop, it's a terrible movie yet it's become a cult classic (due to how bad it is)! Unlike Sandy from the first movie, Stephanie makes it clear she isn't changing for a no guy. In one of the most iconic lines she says, 'maybe I'm tired of being someone's chick,' (fair play Stephanie).
Dirty Dancing Havana Nights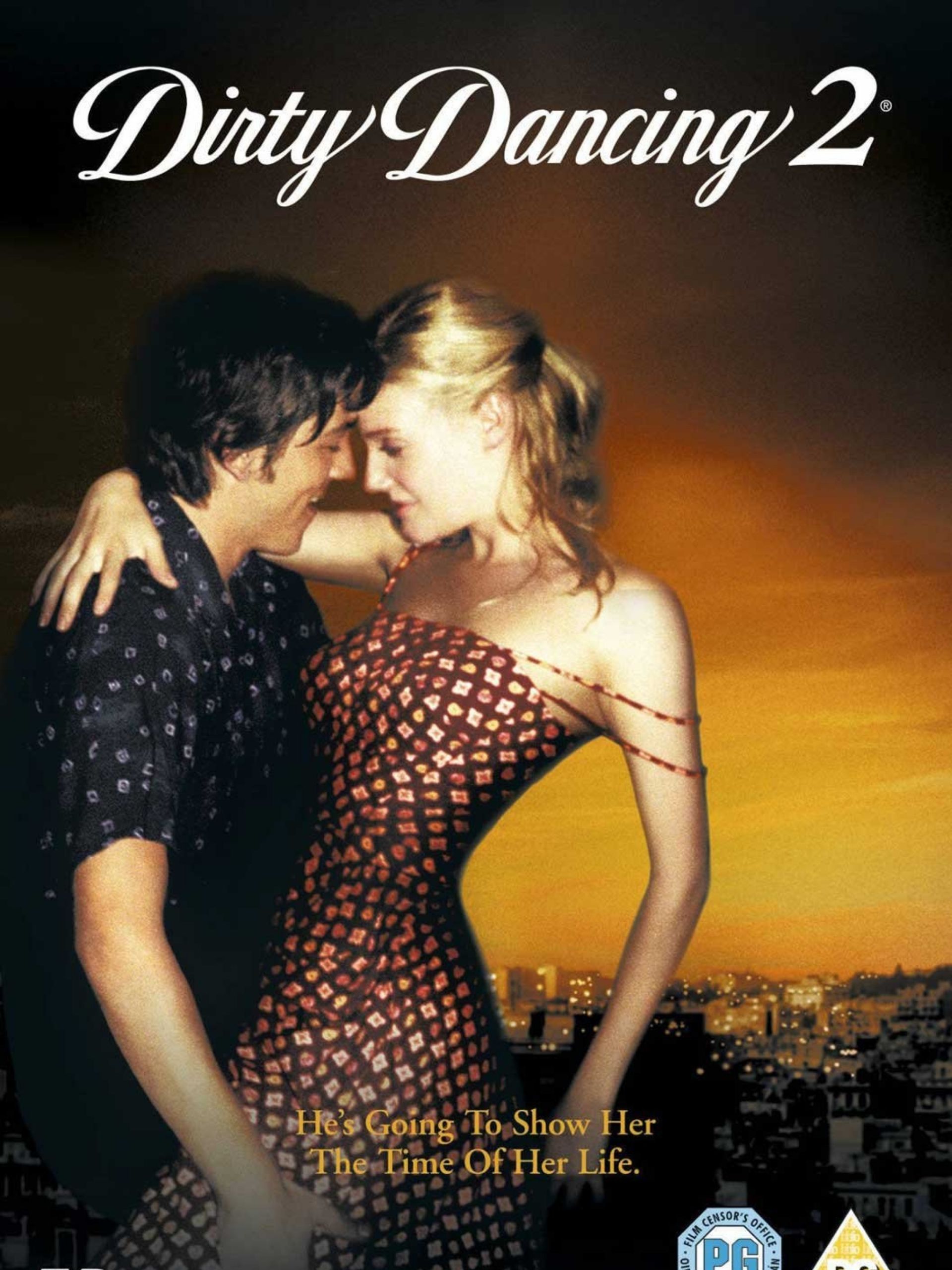 When Katey's wealthy parents move her to Cuba she meets local waiter Javier, before long a relationship blooms between the two of them. Javier teaches Katey the art of Cuban dance, and it quickly becomes her passion. When Fidel Castro comes into power her parents decide to go back to the US, and so Katey has a difficult decision to make. The political themes in the movie are executed rather poorly, and there's no real conflict to the plot. Regardless, the Patrick Swayze cameo is rather funny.
Big Momma's House 2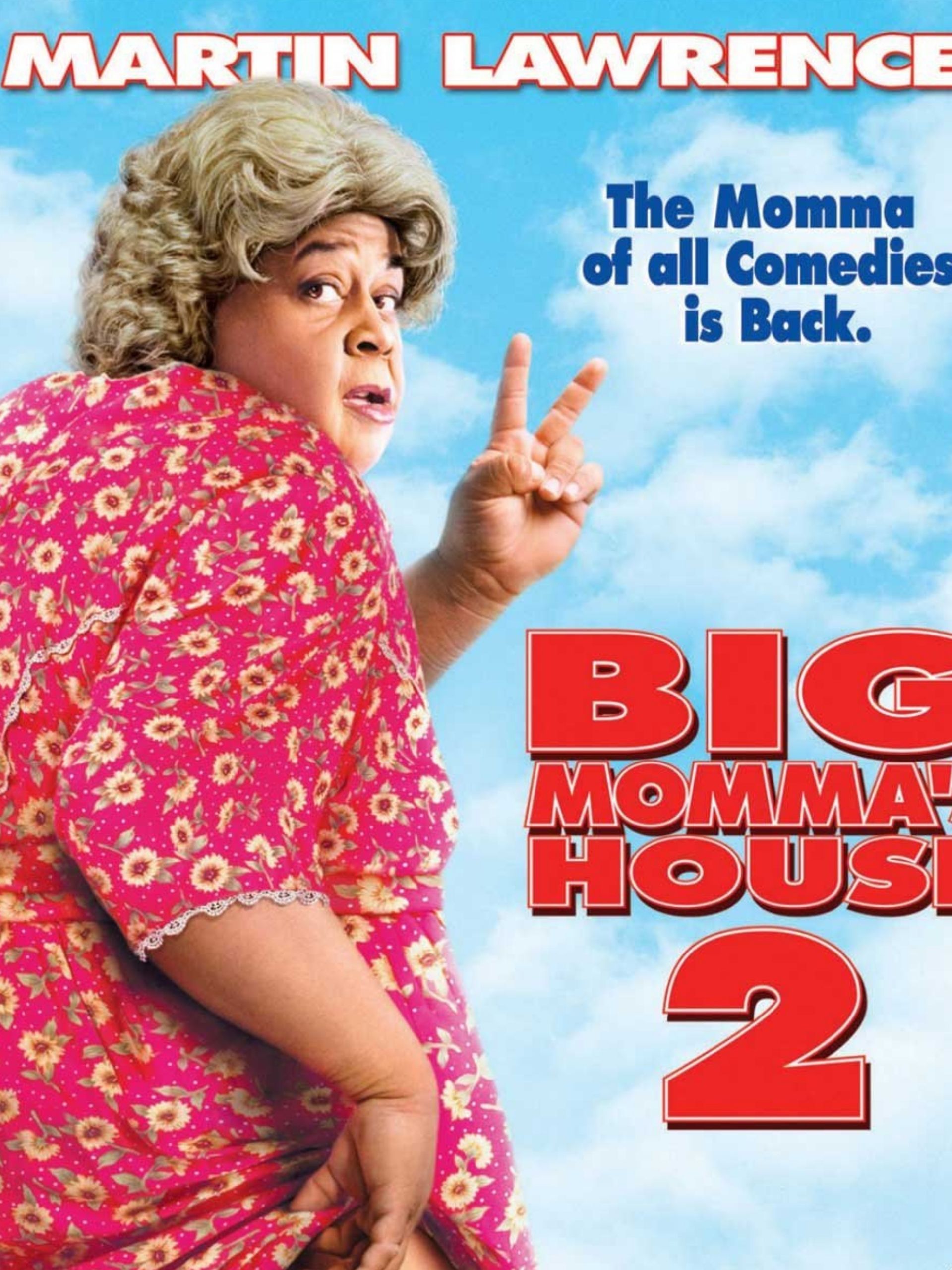 Malcolm Turner is back and this time the FBI agent is disguised as his very own grandmother, Hattie Mae Pierce. Turner's mission is to find the mastermind responsible for a dangerous computer virus. The first movie was a huge success, but its sequel falls short. It's meant to be a comedy, but there are no laughs to be found. Both the 'funny' dance scenes and the chase scenes try too hard, it all feels a bit desperate.
A Christmas Story 2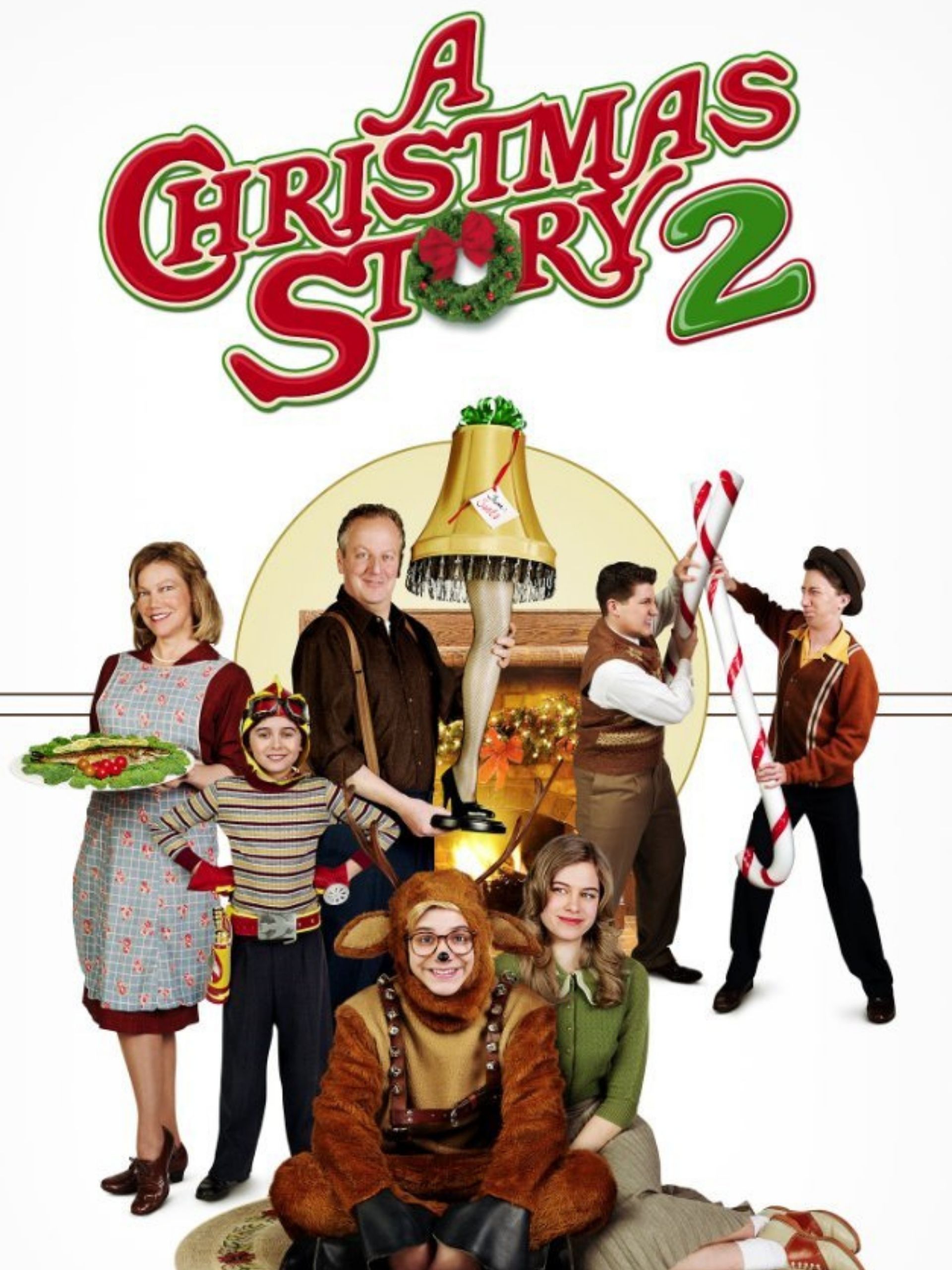 In a Christmas Story 2, Braeden Lemasters played Ralphie, a teenager who writes off his car before he even makes it off the car lot. Ralphie and his pals decide to get jobs so they can save to have the car fixed before Ralphie's dad finds out. The movie has none of the quality of the original and didn't even make it to the cinema. The good news is, the movie has such a weird concept of humor that it is ironically funny in places. Certainly one of those movies that's 'so bad it's good'.
Nutty Professor 2
Sherman Klump is preparing to get married, yet his alter-ego Buddy Love keeps on taking over. Klump is hell-bent on getting rid of Buddy for good, and so he extracts Buddy's genes. Klump and Denise carry on work on the gene alteration and things seem to be going well until Buddy steals the formula. Biggest complaint with this movie? The jokes just don't live up to our expectations. The first movie relied a lot on toilet humor, this one has way fewer fart jokes, and does not replace them with a whole lot!
Weekend at Bernies 2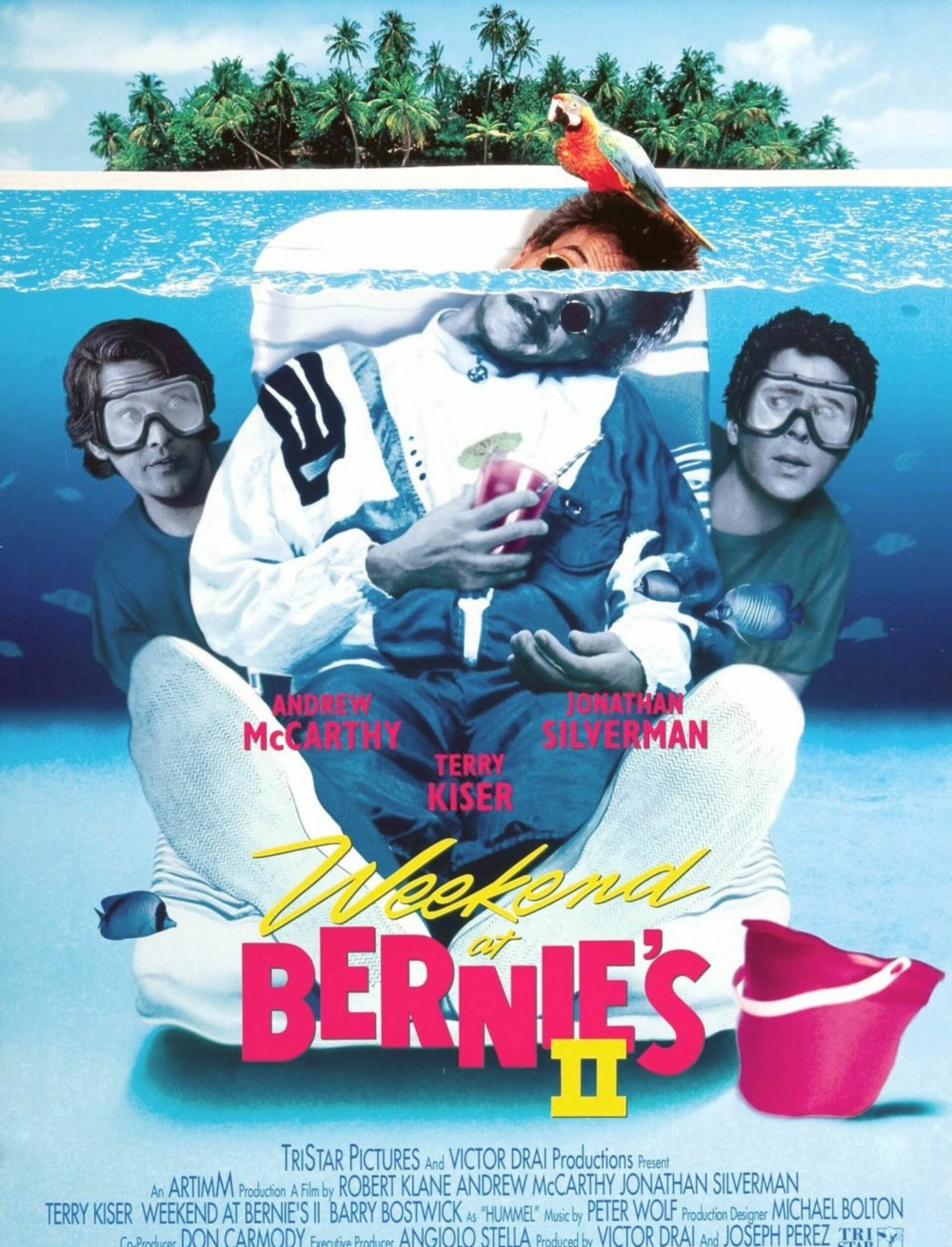 When Larry and Richard see their boss get murdered, they are blamed for Bernie's embezzlement, and swiftly fired. The team is desperate to get back the $2 million, clearing their names in the process. Richard and Larry travel to the Virgin Islands, learning that stolen money is hidden there, elsewhere, gangsters attempt to revive Bernie's body, to find out where the loot is. The antics with Bernies' corpse throughout the film aren't particularly funny, just weird, gross, and rather misplaced.
Jaws 2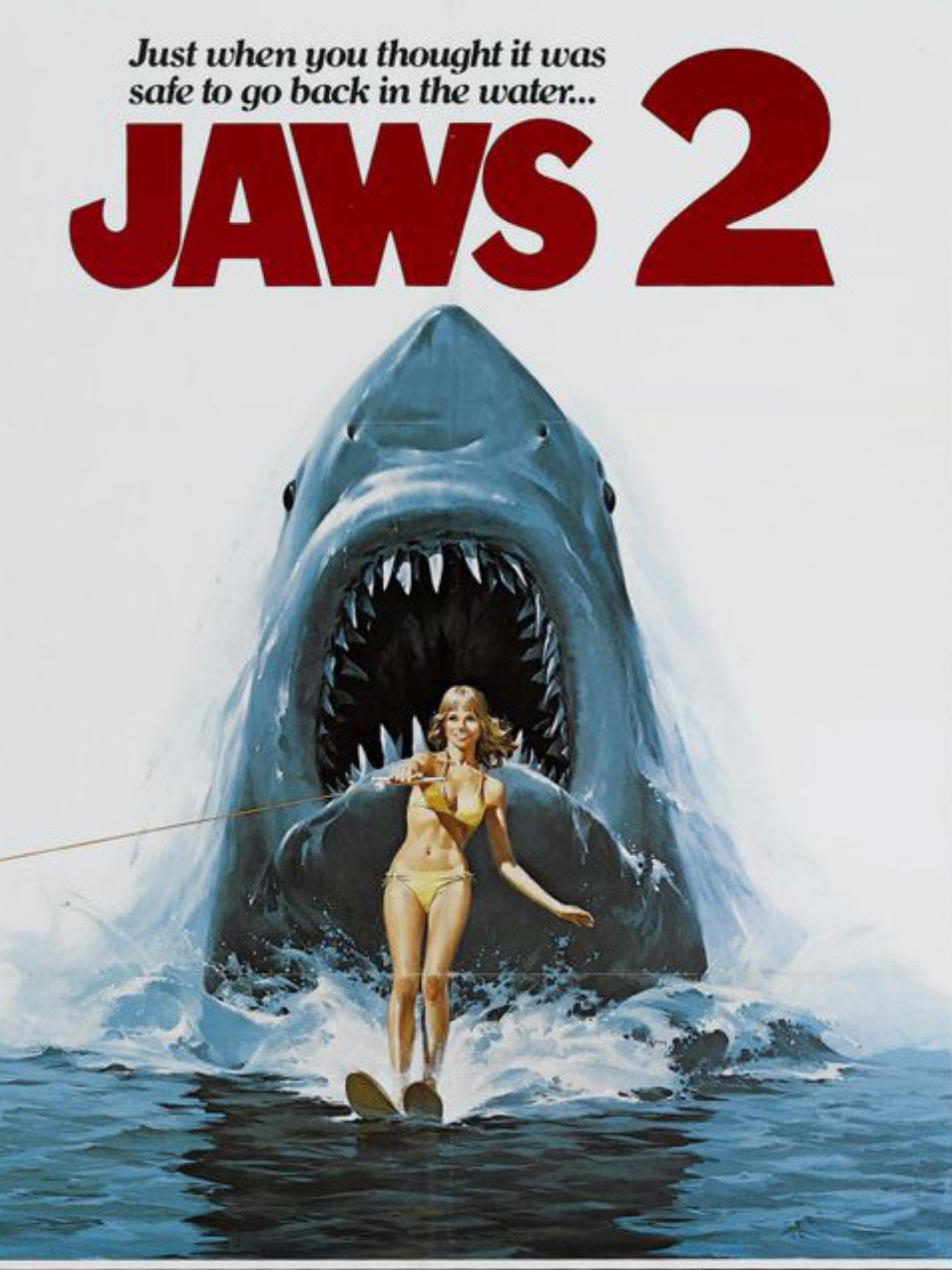 In Jaws 2 we revisit Amity Island, where it's been years since the shark attacks. It's not long before Sheriff Martin Brody finds another terrifying creature in the waters. Brody tries to warn the town, yet people believe that he is just suffering from PTS. When shark fin slices through the sea, they start to think that Brody might have been onto something. The sequel is a replica of the first movie, but with none of the style or intelligence. There's not much of a climax, the movie drones on, all in all, it's a real yawn- marathon.
Independence Day 2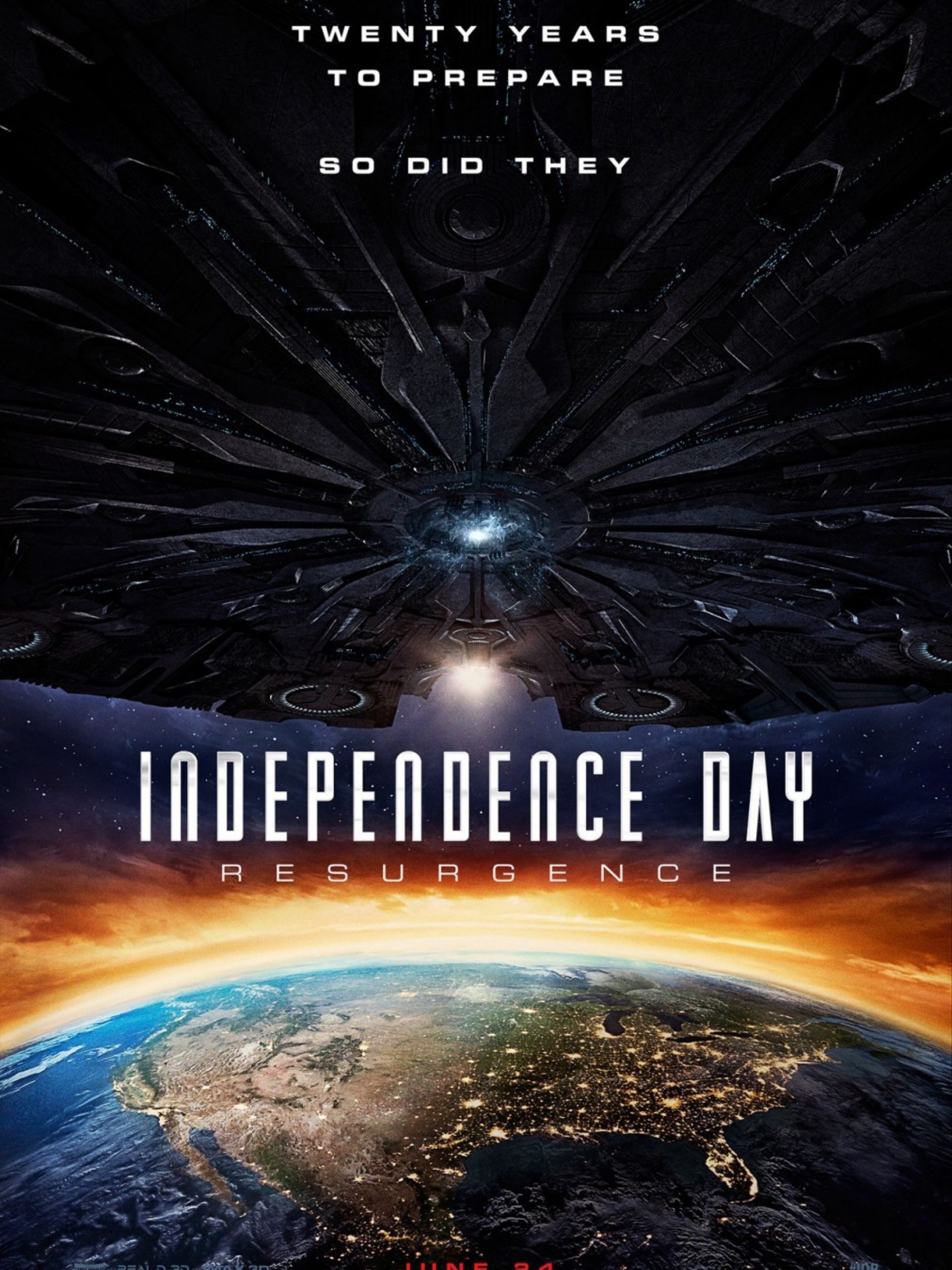 Jeff Goldblum stars as David Levison, a satellite engineer, investigating a mother ship that's heading towards earth. Luckily, the people have a robust extraterrestrial defense program. As the aliens attack, the fighter pilots and scientists must fight to protect the planet. The plot gets confused in a mess of both alien allies and alien enemies. It's drawn-out and boring, a complete wasted opportunity. With flimsy characters and bland dialogue, you might not make it through the whole movie!
Exorcist 2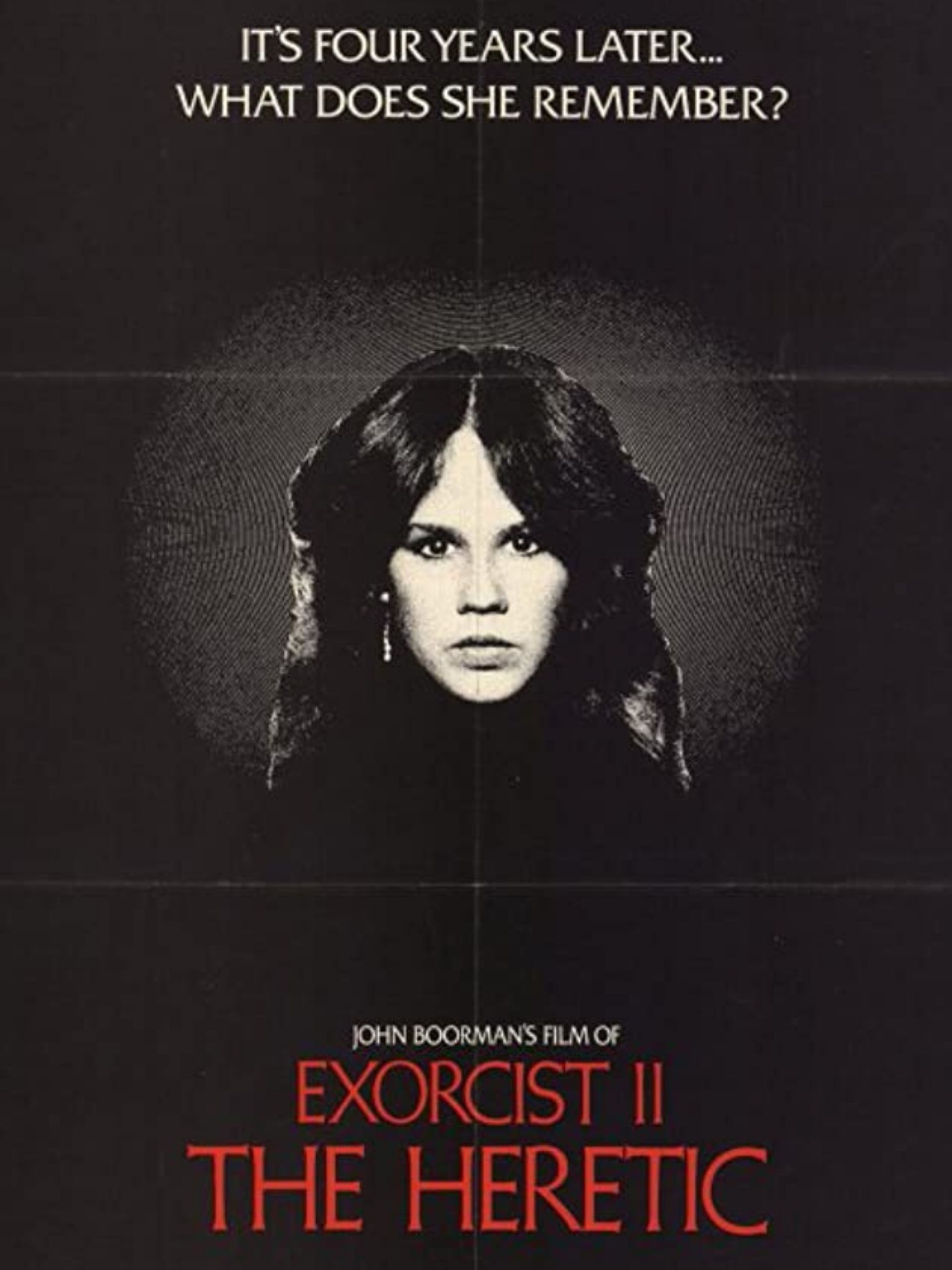 In this diabolical sequel, Rich Burton plays exorcism expert Father Lamont, as he investigates Father Merrin's death. Father Merrin had been performing Regan MacNeil's exorcism when he died. As the journey unfolds Lamont finds himself on a trip to Africa, in search of answers.
So why does the movie reek so much? Well it's all a bit jumbled together, the movie feels somewhat rushed and it's pretty hard to follow. The acting is appalling, Richard Burton tries to be serious but it feels wrong as the movie is just so ridiculous. On the bright side, it's so trashy that it becomes funny.
Harold & Kumar Escape From Guantanamo Bay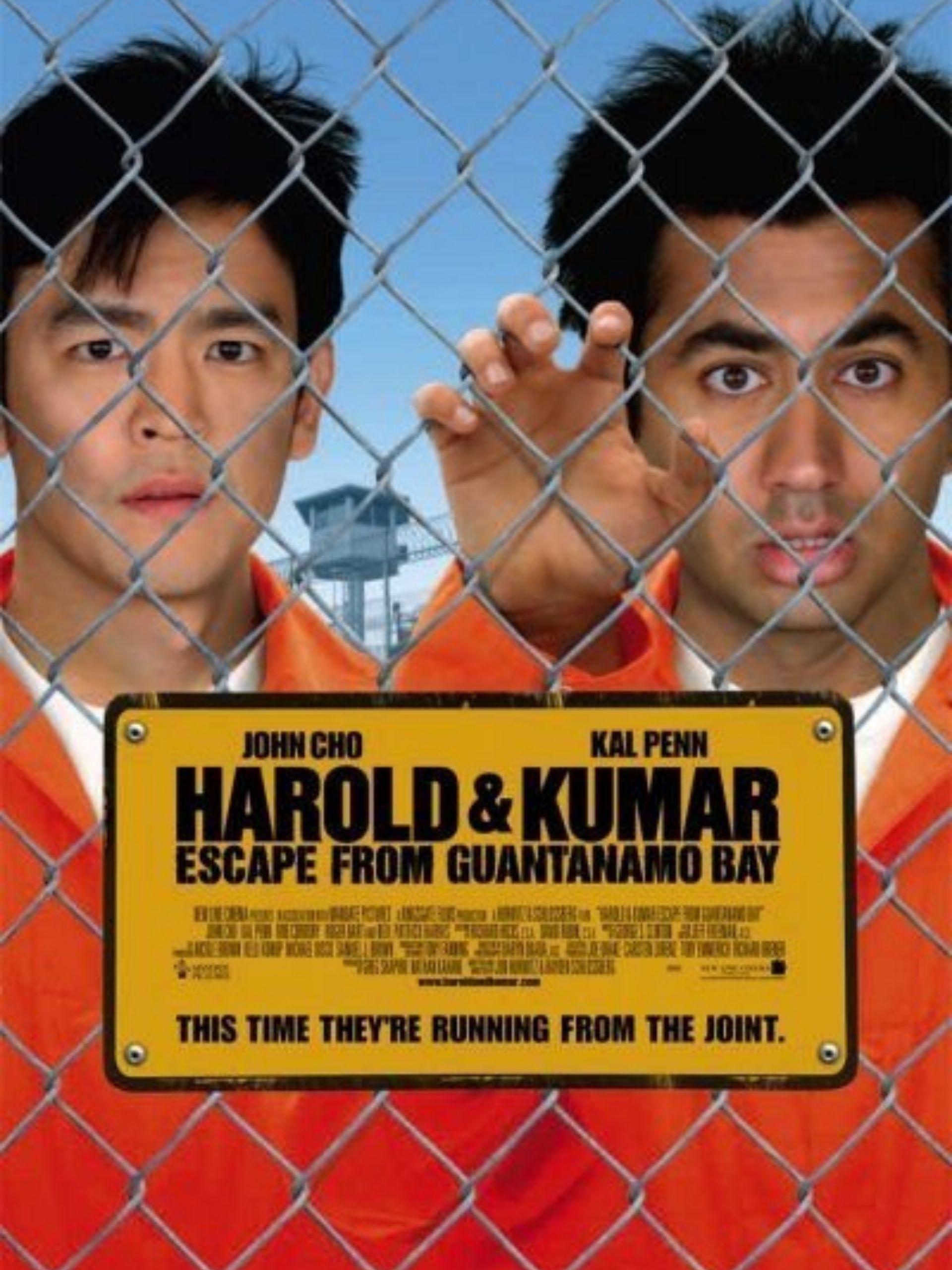 When John Cho and Kal Penn sneak a bong onto a plane they wind up in prison, charged with terrorism. Once the pair have made an impressive escape, they head to Texas, hoping to get the help of Eric Winter. Trouble arises when they find out that Eric is about to marry Kumar's ex-girlfriend. The issue with this movie? The stoner jokes feel a little overdone, perhaps even the political jokes are a bit funnier. When Harris is drinking and taking shrooms at the wheel, the whole thing just feels a bit desperate, the movie tries too hard to be funny and fails.
Airplane 2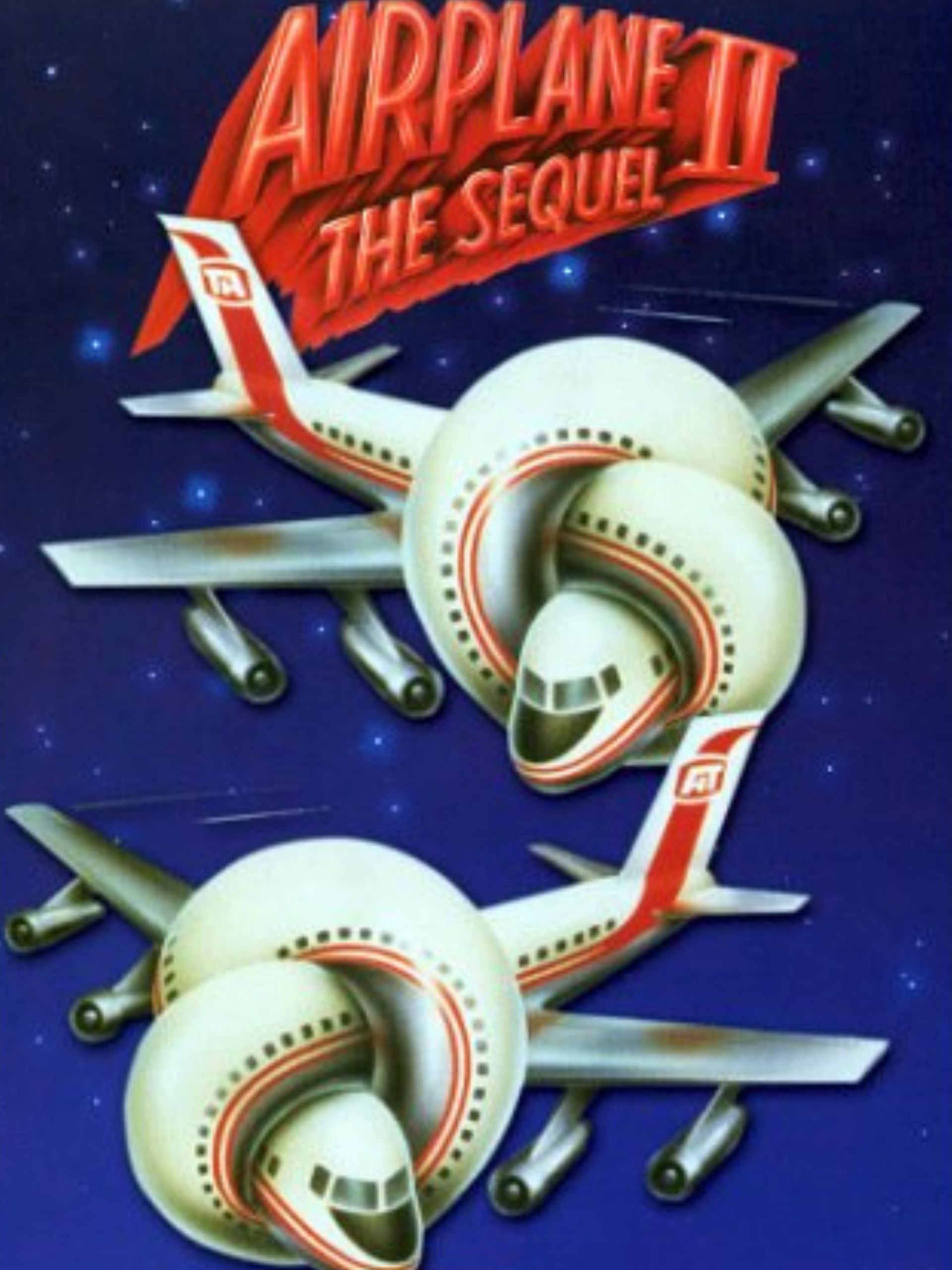 Ted Striker is haunted by memories from his fighter pilot days, but that doesn't stop him from getting back into the cockpit. Played by Rober Hays, Striker is all geared up to take the controls of a commercial spacecraft, Mayflower One. Disaster strikes when the ship malfunctions, and veers of the course. Striker must attempt to guide the ship through an asteroid belt, and detonate the deadly bomb. The sequel relies on cheesy one-liners and referencing other movies, and so the jokes come off as stale.
Analyze That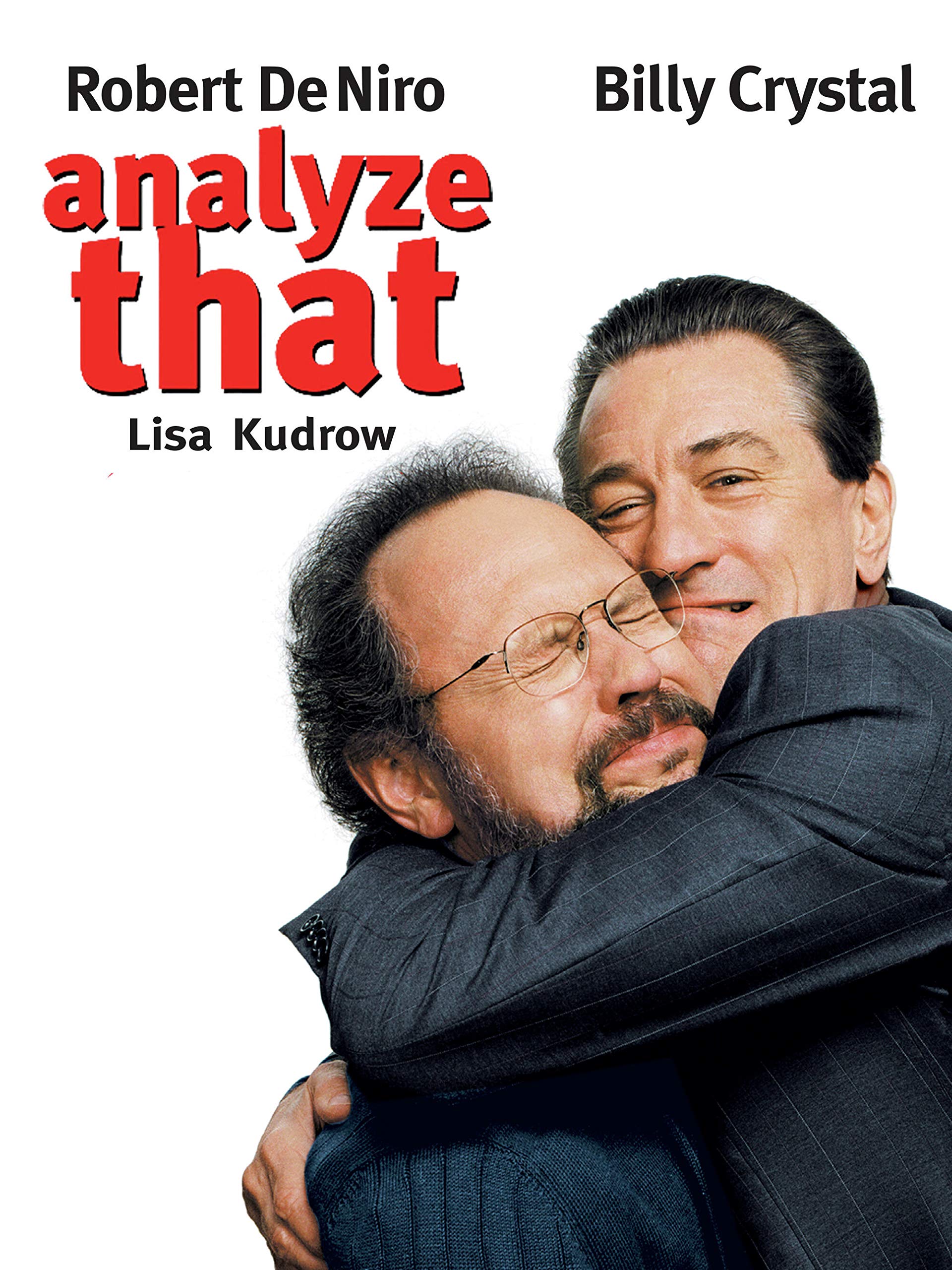 Analyze That is centered on the life of Paul Vitti, a mob boss, played by De Niro. At the start of the movie, Vitti is approaching the end of his term in prison. Vitti appears to be having a breakdown, or is he pretending to try and get out of jail early? Analyze That is neither an inspiring or inventive comedy, it lacks the edginess of its predecessor. At one point it tries to be dramatic and thoughtful, this is when Ben is considering his dead father. The drama is very poorly executed, but it doesn't work that well as a comedy either. Expect a few tepid laughs, but that's all.
Another 48 Hours
In Another 48 Hours, Nick Nolte plays Jack Cates, a cop who accidentally kills a criminal, while attempting to capture 'The Iceman', an infamous drug lord. The director of internal affairs is pushing to prosecute Jack, who calls open the help of ex-con Reggie Hammond, in an attempt to prove he's innocent. Another 48 hours is a trail of too many confusing action scenes, the two main characters never have any in-depth conversations, and the cop narrative feels very overdone.
Eddie and the Cruisers 2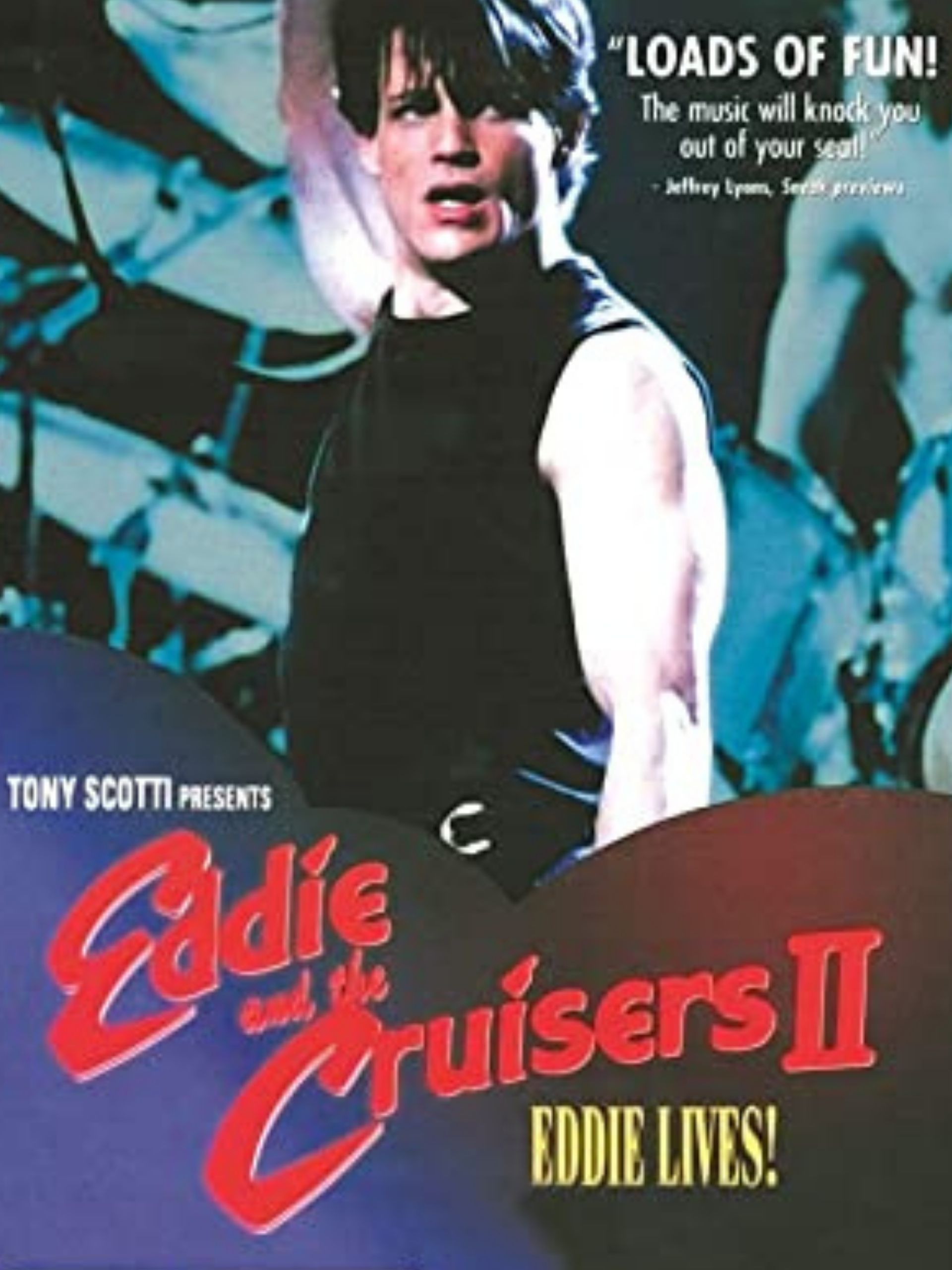 Michael Pare plays Eddie Wilson, a rock star who everyone believes died in a car accident. Eddie Wilson isn't dead at all he's working a construction job in Canada. When Eddie 'died', his profit-grabbing label started to exploit his death to make cash. When Eddie's new band Rock Solid starts to gain popularity, Eddie must confront his demons. The worst part is probably Michael Pares acting, along with the fact that the movie never properly concludes the mystery, leaving the viewers both confused and disappointed.
Poltergeist 2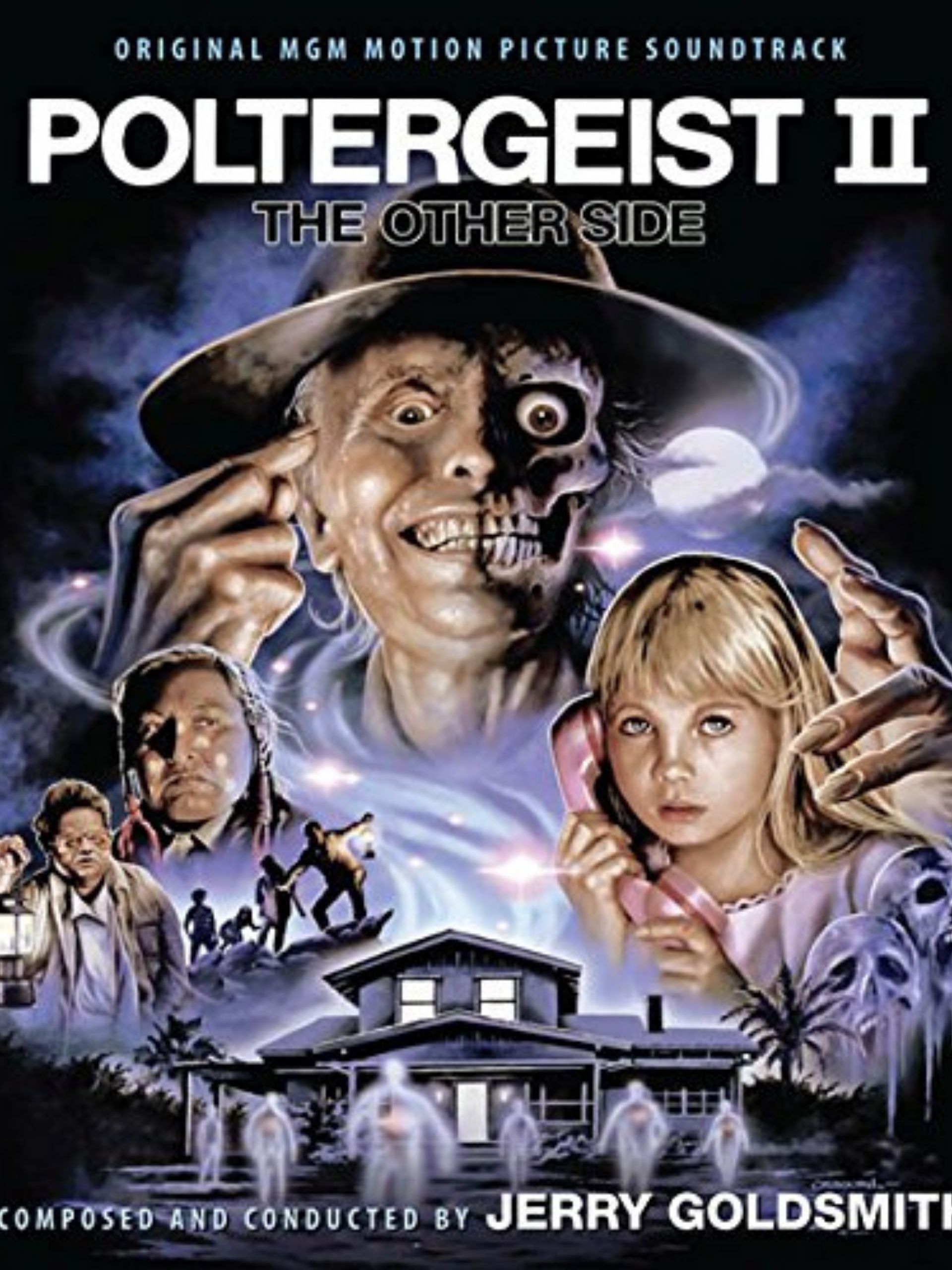 The Freelings house is under study by expert paranormal investigators. Soon Shaman Taylor discovers that The Beast is back and that it knows where Carol Freeling lives. To protect Carol, the family must plan to destroy the monster.
The direction seems lazy, and the characters are poorly formed. When the Freelings first meet Taylor they are standing against a very obvious painted fake background that's supposed to be Arizona, (super cringe-worthy)! If you're keen to watch something extra trashy and aren't looking for a serious horror, you might well enjoy this.
Friday The 13th Part 2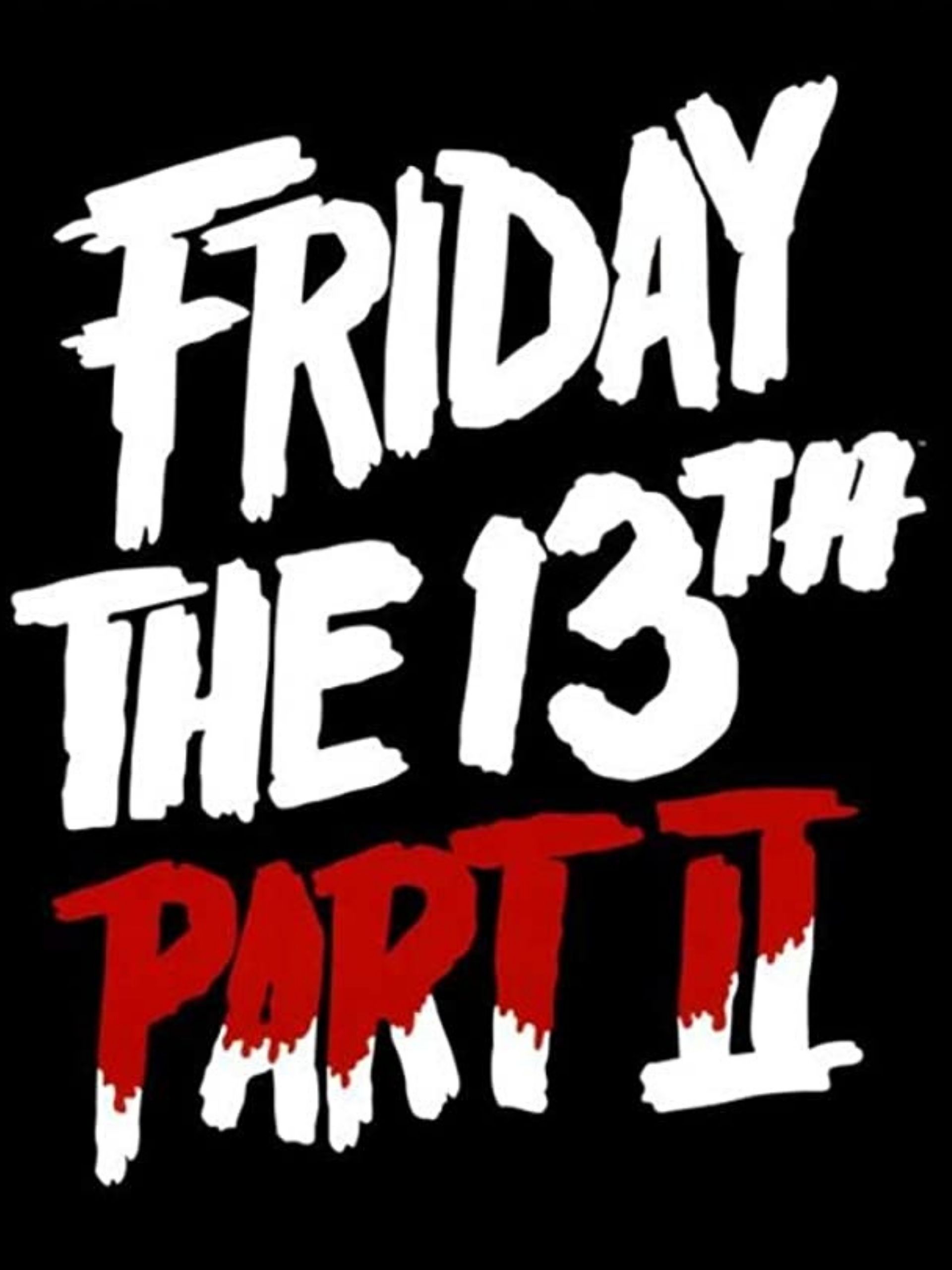 Our second fix of the famous horror series centers around teenagers who are training to be counselors at Camp Crystal. While training the teens the head counselor tells the story of Jason Voorhees, who drowned in the lake. When Jason drowned his crazed mother got her revenge, by murdering the camp counselors. The teens believe that it's just a silly story until Jason returns from the dead with a murderous plot. The movie doesn't have much to offer besides gore, as the camp kids are killed off in various gruesome ways. Expect a whole lot of blood and a very flimsy story.
Ride Along 2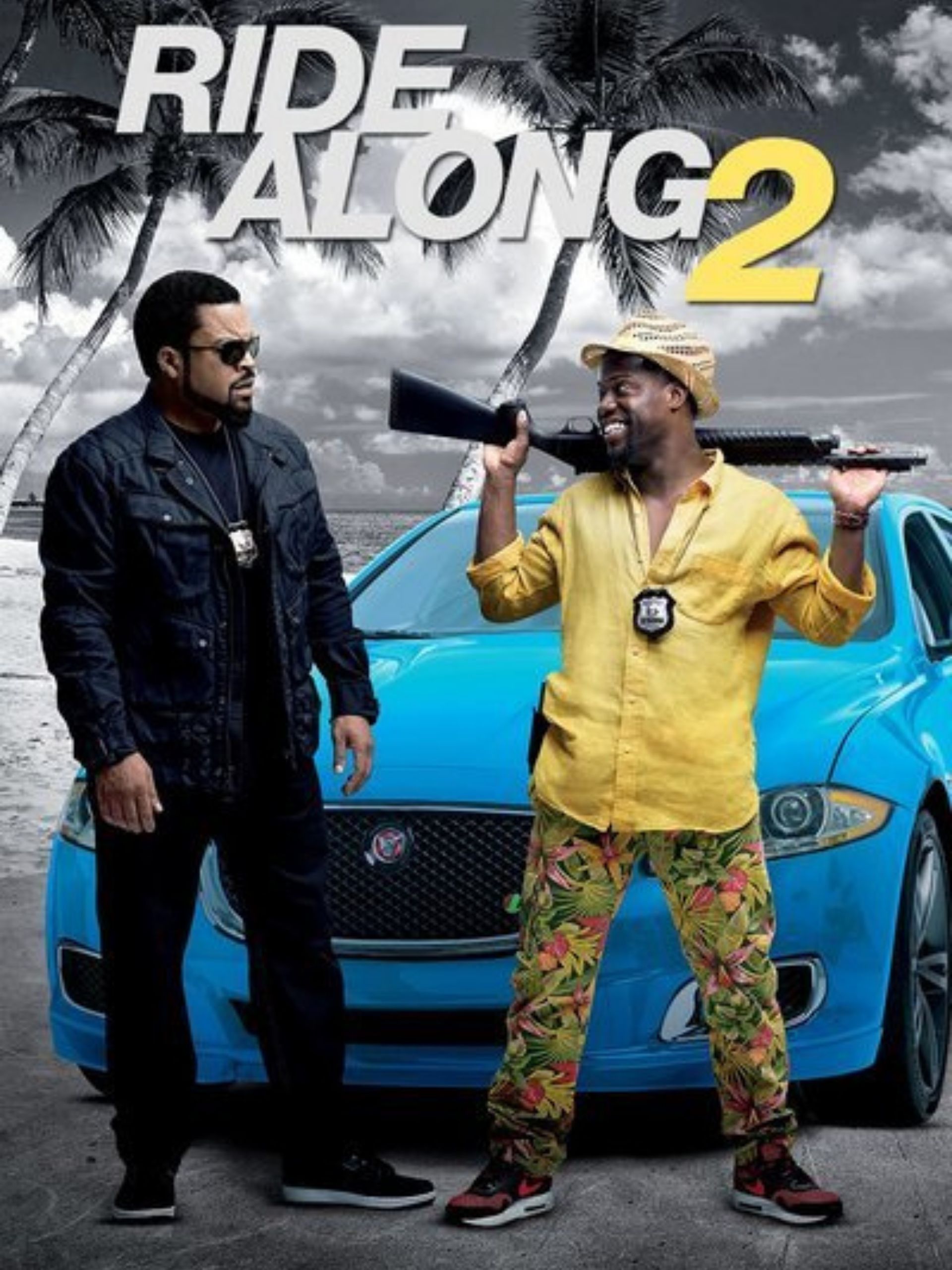 In Ride Along 2 Kevin Hart plays Ben Barber, Ben wants to be a detective just like his brother-in-law James Payton. James, played by rapper Ice Cube, agrees to take Ben on a trip to Miami where he is investigating a drug ring. As the case unfolds, James and Ben meet a computer hacker and detective, he offers new evidence which suggests that a high-flying businessman is to blame. So what's the problem with the movie? Well, it's pretty much an exact copy of the first movie, but with way fewer laughs. The plot is nearly identical, only the location is different. Seems the creators couldn't be asked to give us anything new this time around, definitely avoid.
Highlander II: The Quickening
In this car crash of a movie, Christopher Lambert plays an old man who has recently lost his immorality. In this dark future world, there's a huge shield that protects the inhabitants from solar radiation. When Lambert's character, MacLeod, murders two assassins, he returns to his former youthful state. The main part of the movie centers around a battle with the powerful and evil Gen.
This is another sequel that's gained a cult following because of how hilariously awful it is. It's laughably incomprehensible and delightfully camp. Rumour has it that Mulcahy left the movie theatre just 15 minutes in and even wanted to have his name taken off the movie!
Harry Potter 2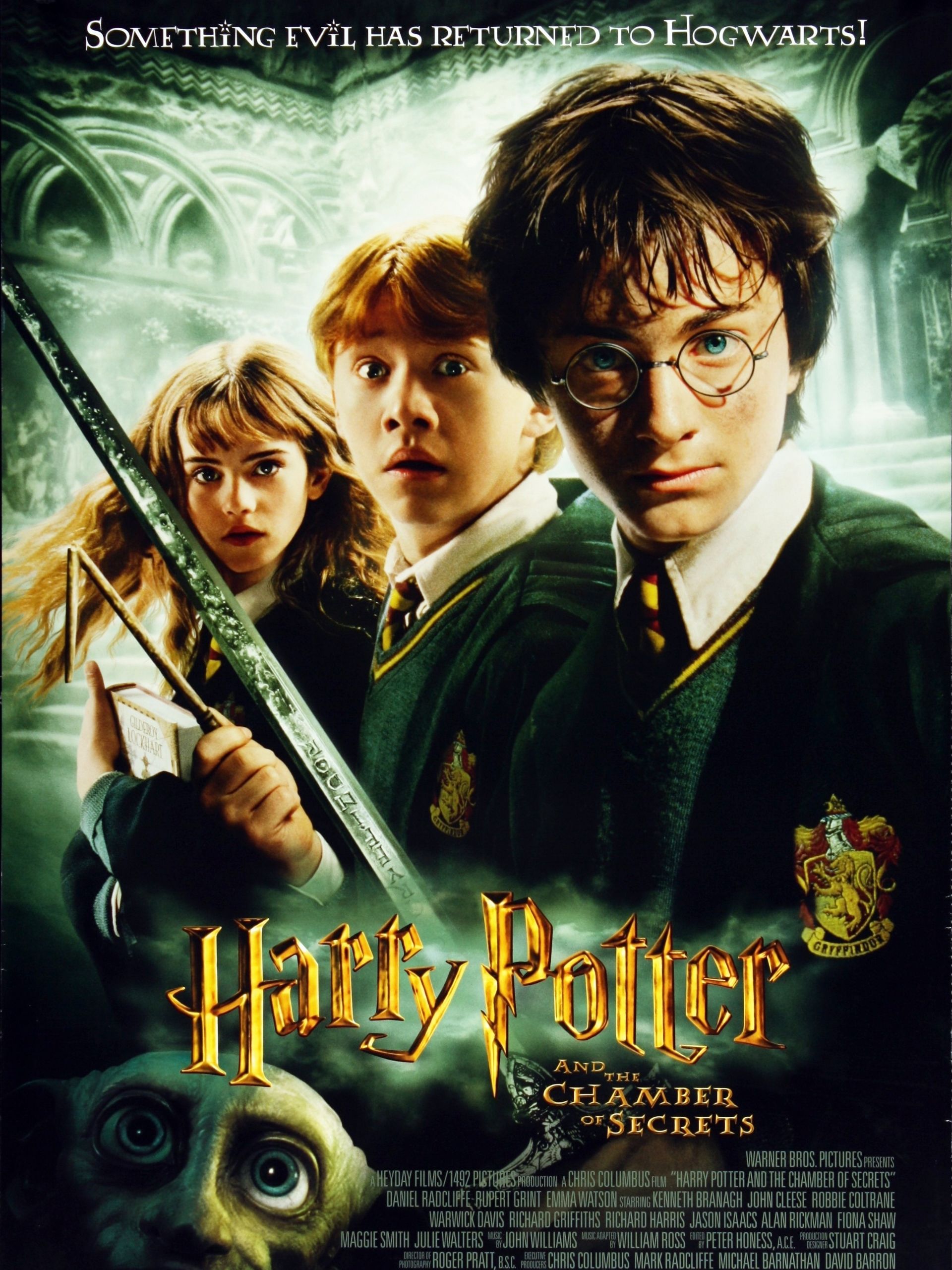 Everyone loves the Harry Potter franchise, in this epic tale an elf warns Harry that there will be trouble at Hogwarts. Soon our protagonist is faced with warnings scrolled in blood, talking spiders, fighting trees, and cars that fly. The second installment of Harry Potter is certainly darker and scarier than the first, despite this it didn't quite have the charm and magic of the first movie.
Bad Boys 2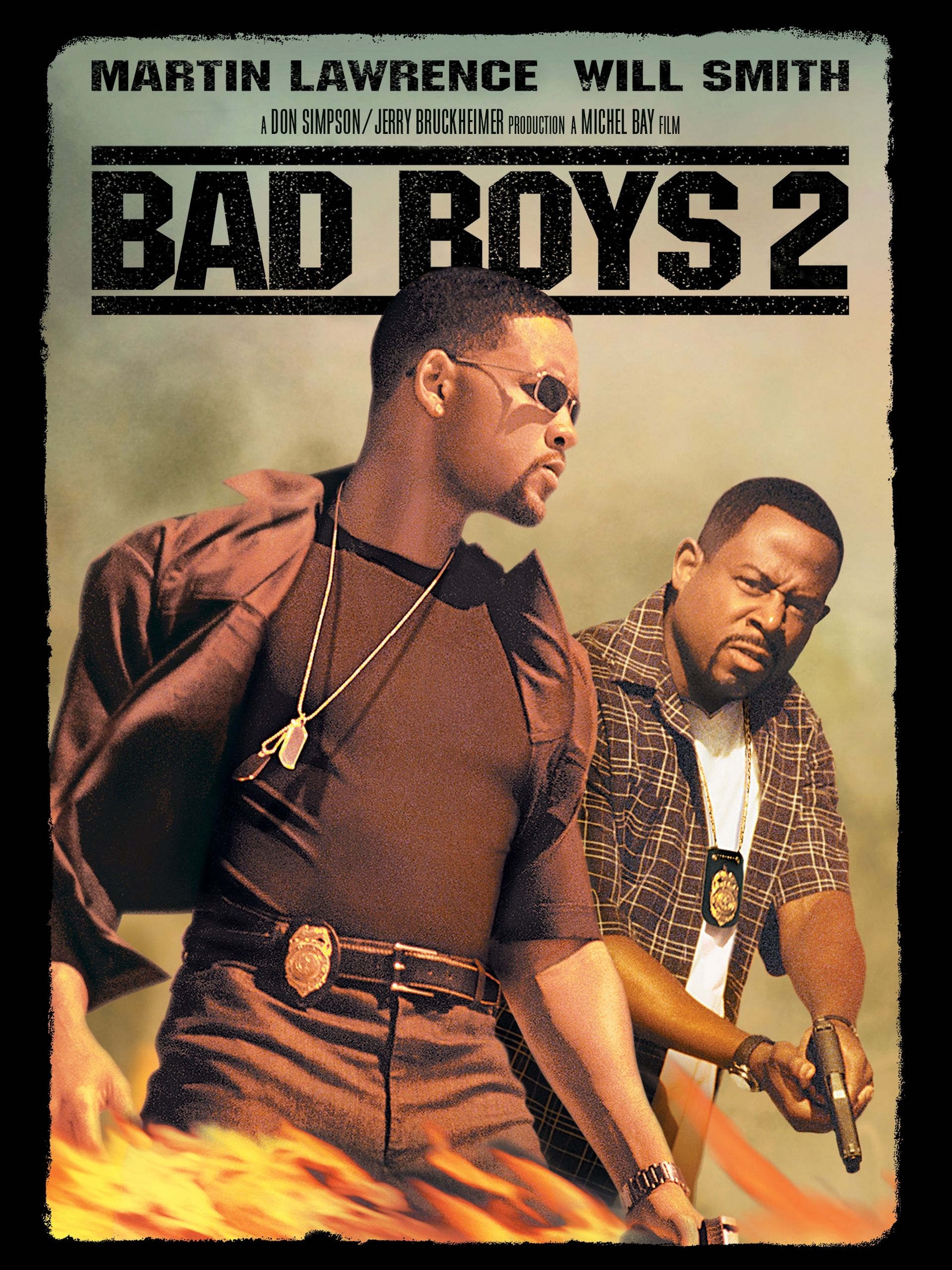 As illegal drugs begin to circulate in Miami, the police are on a mission to stop this. Marcus Burnett, played by Martin Lawrence, and Mike Lowrey, played by Will Smith, are doing all that they can to keep ecstasy off the streets. Eventually, they track down Johnny Tapia, a Cuban drug smuggler, Johnny is caught up in a war with Haitian and Russian mobsters. Rotten Tomatoes dubbed this movie, 'two and a half hours of explosions and witless banter,' which is about right! The movie is badly edited, it's a little choppy, which makes the endless action scenes way less enjoyable than they should be.
Mannequin 2: On The Move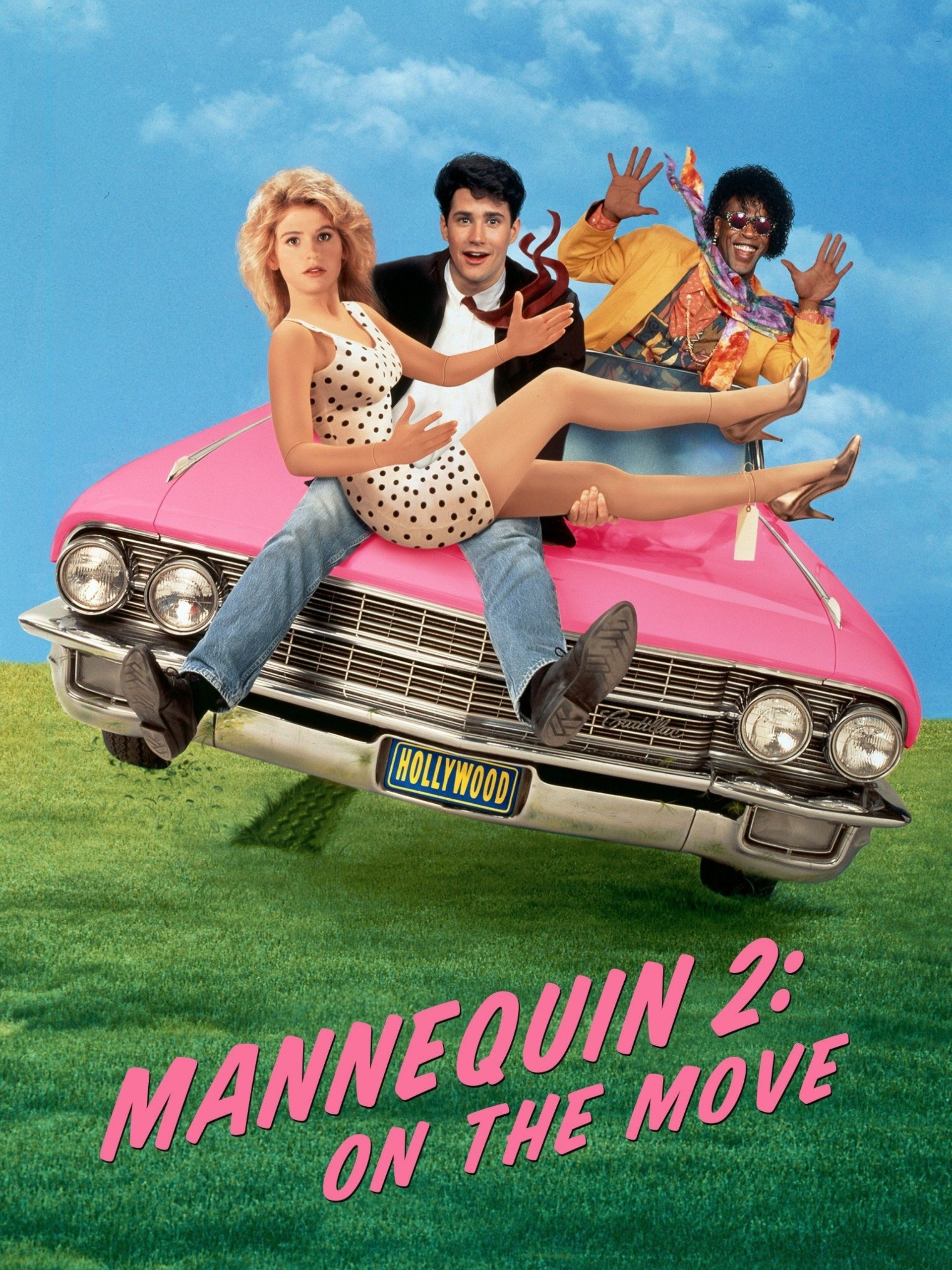 Jason is way more than a clerk working in a department store, his true identity is a reincarnated prince. Years ago his love Jessie was kidnapped by the evil wizard, the wizard turned Jessie into a statue made of wood. Today, Jessie is a mannequin in the store that Jason works in. When Jason meets Jessie she wakes up, after having slept for thousands of years. As they rekindle their romance the pair discover that the evil wizard has returned! As you can gather, the plot is super silly, and there are also plenty of script holes. The movie is nowhere near as entertaining as the first, however, unlike most sequels, it doesn't just recycle the same premise.
Fright Night 2: New Blood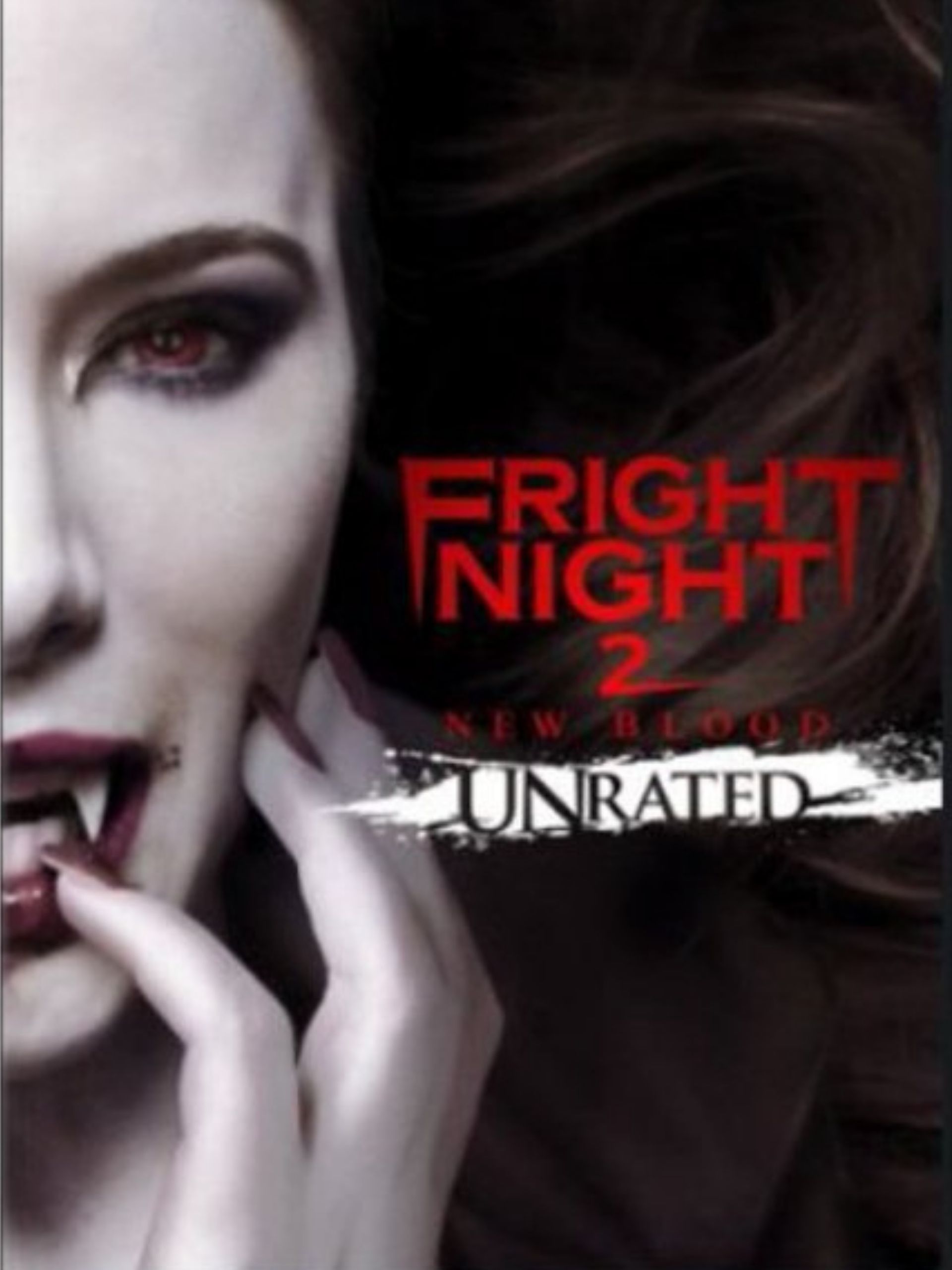 Set in Romania, Will Payne plays Charley Brewster, as he calls upon the help of Peter Vincent to eliminate a vampire. The vampire, played by Jamie Murray, is determined to drink the blood of Charley's former girlfriend. Fright Night 2 is a wholly forgettable vampire movie, it was a total box office flop and is hard to track down these days. The story is incredibly loosely constructed and incoherent, however it does have a little kitsch value. Stick with the original.
Robocop 2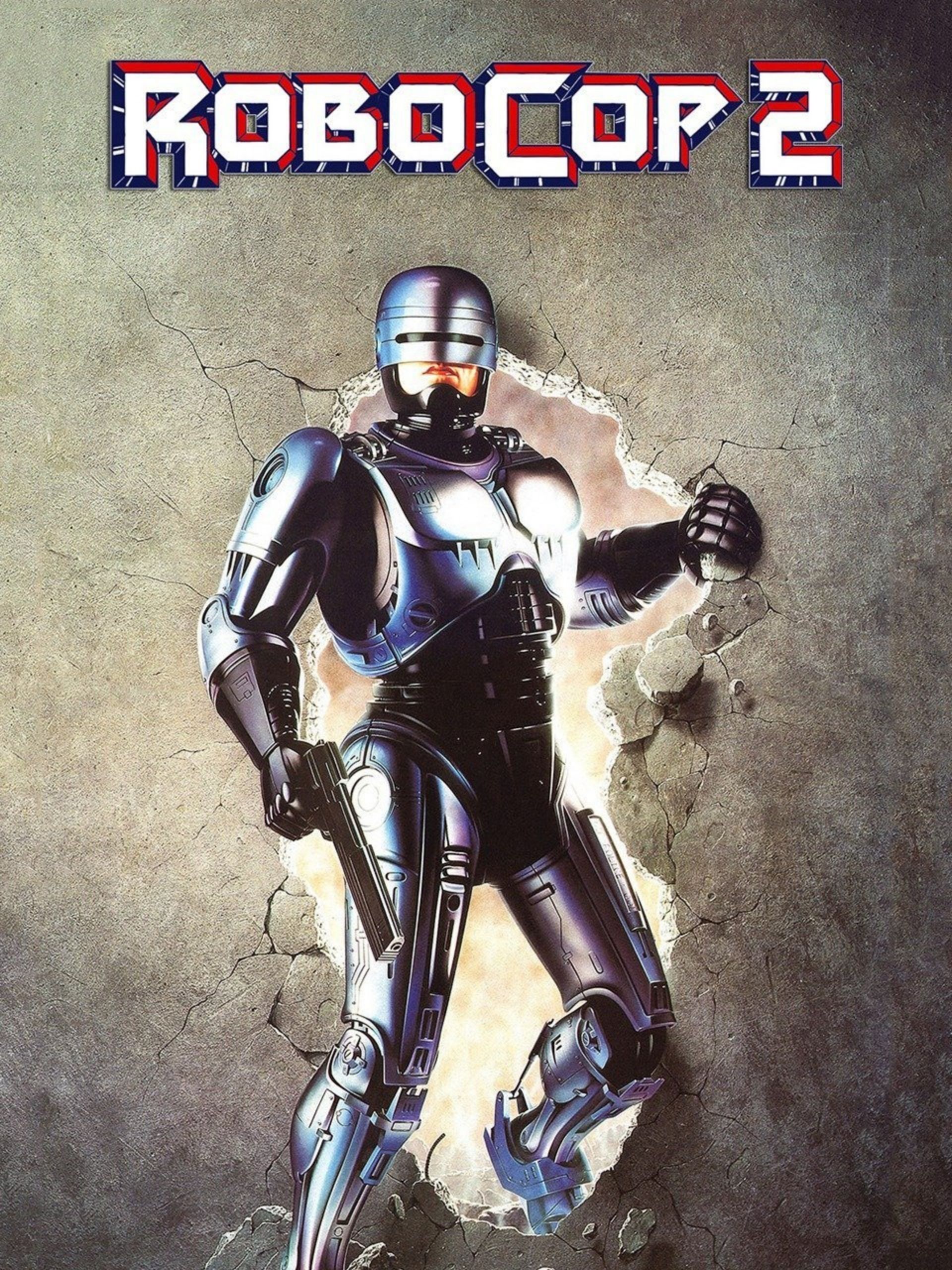 Our Cyborg police cop returns just in time, as all of the other police officers go on strike. These cops are striking against Omni Consumer Products, an evil company that plans to foreclose on Detroit. Murphy comes up against notorious crime leader Cain, played by Tom Noonan, to stop the circulation of the new street drug 'Nuke'. The movie can't quite make its mind up about what it is, offering a strange mix of humor and violence. It might have worked as a dark comedy, (if the funny lines were actually funny)!
Oceans 12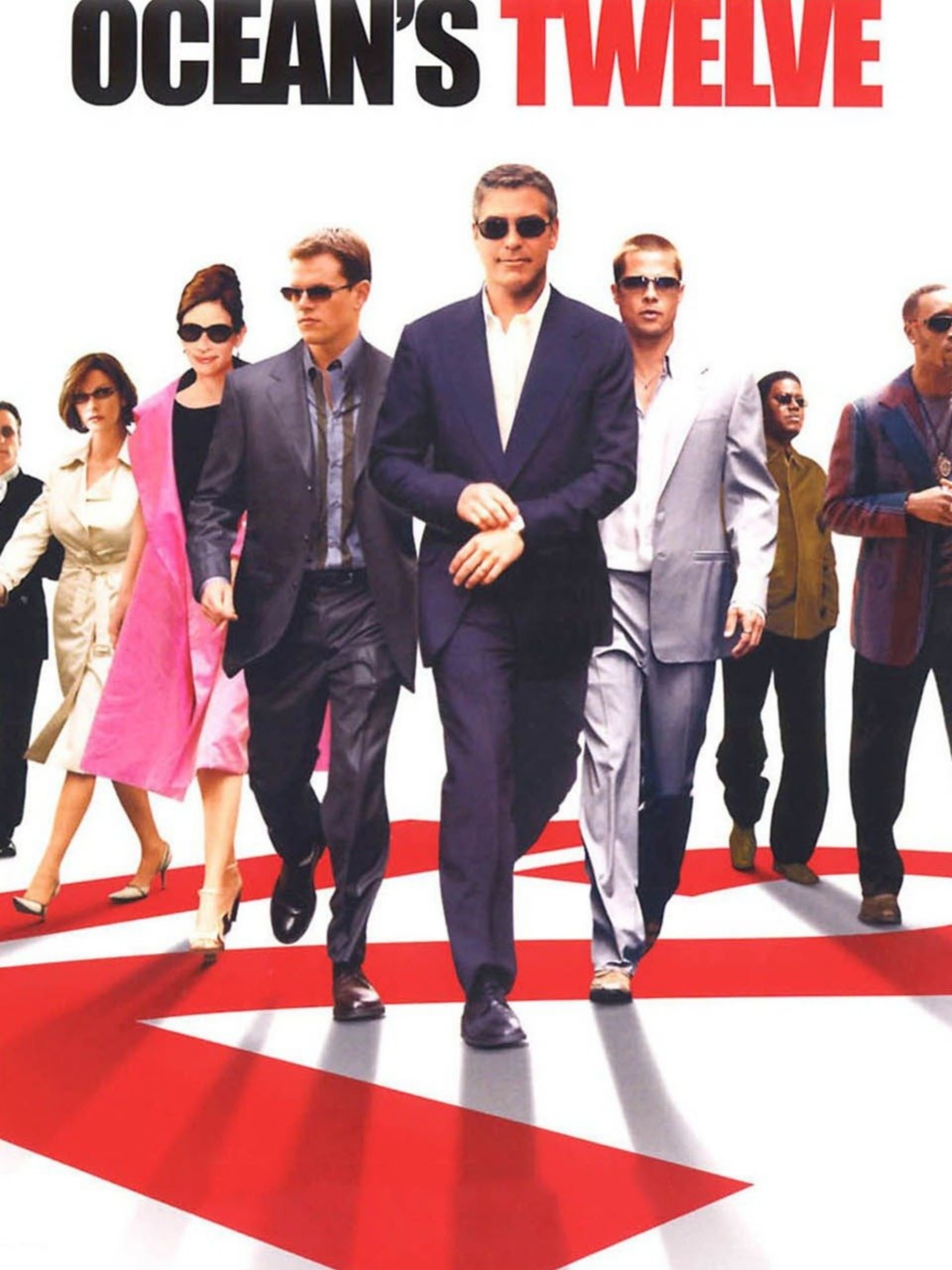 In Oceans 12 George Clooney plays Danny Ocean, a crook who robs five big casinos all in one night. Shortly after the heist is complete, the gang members have spent the majority of the loot. Andy Garcia plays Terry Benedict, our cheated casino owner, he demands that the thieves return the cash, adding millions of dollars in interest. To raise the money, the gang head to Europe to prepare for another heist. With a star-studded cast, it's a shame that Oceans 12 doesn't hit the highs of the first movie. The script is the problem, lacking any real focus. Oceans 11 brought us a diligently planned heist, whereas these two heists feel a bit half-assed, and nowhere near as impressive.
Scream Blacula Scream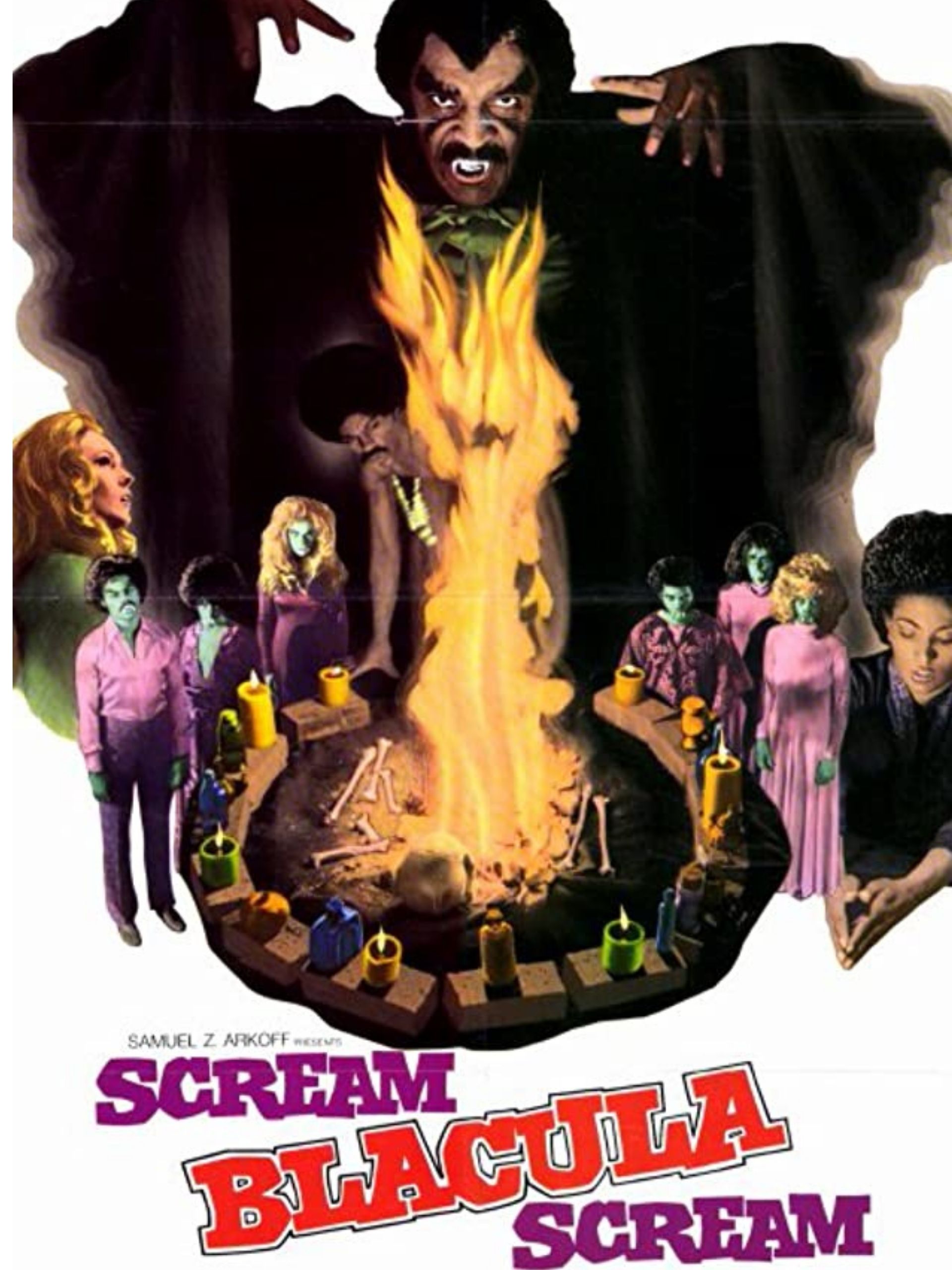 Lisa Fortier is set to lead a voodoo cult, as she prepares, her rival Willis Daniels uses her powers to bring the evil vampire, Prince Mamuwalde, back to life. Before long, Willis discovers that she cannot control the vampire. Lisa must perform a spell to destroy the Prince's curse. Sheriff Dunlop intervenes and aggravates the vampire, who vows to seek revenge.
The whole movie is pretty unoriginal, containing nothing more than vampires drinking the blood of their victims. It's a budget movie, and you can tell that not much time went into making it. If you're looking for a cool vampire movie, best steer clear of this one.
Another Gay Sequel – Gays Gone Wild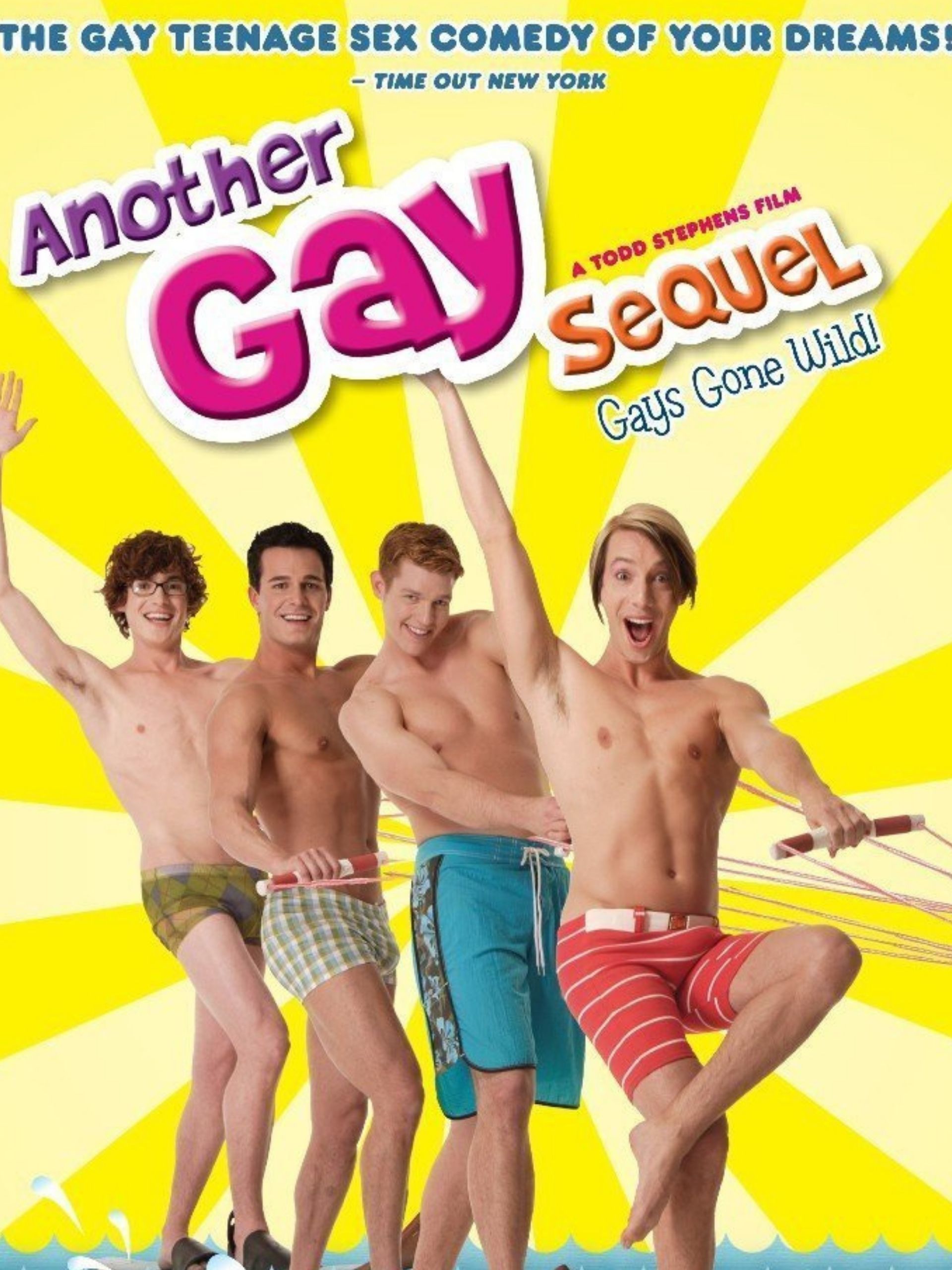 This sequel follows four students as they set off on a trip to Florida. It's spring break, and the students take part in a contest to see which of them can have sex with the most people!
People loved the first movie, which was kinda like American Pie but focused on gay characters. The sequel however had none of the same originality, and the script was embarrassingly bad in parts. The sequel used different actors from the first time around, and these actors didn't succeed in portraying the characters from the first movie.
Big Top Pee-Wee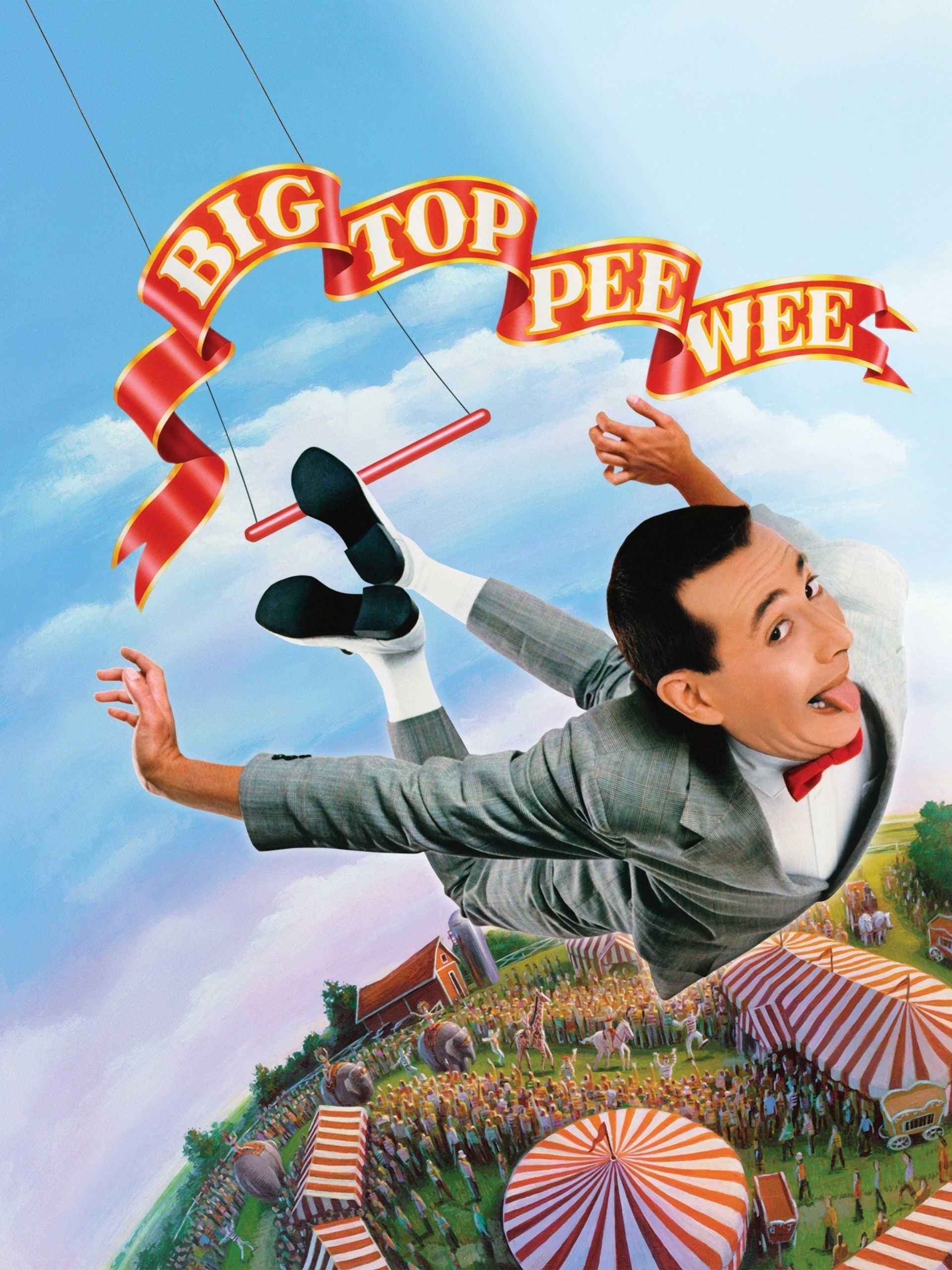 Pee-wee Herman lives on a farm, complete with hot-dog trees and animals that talk! After there's a huge tornado, Pee-wee discovers that there's now a circus in his backyard. Pee-wee makes friends with the circus manager and gets a crush on one of the performers. The townsfolk want the circus gone, and so Pee-wee must attempt to save the circus. The character of Pee-wee is still the same loveable weirdo, however, this movie just doesn't have the same magic or whimsicalness that you'd expect. There's not a whole lot to the story and the jokes are pretty repetitive, it seems Pee-Wee has lost his way.
Coming2 America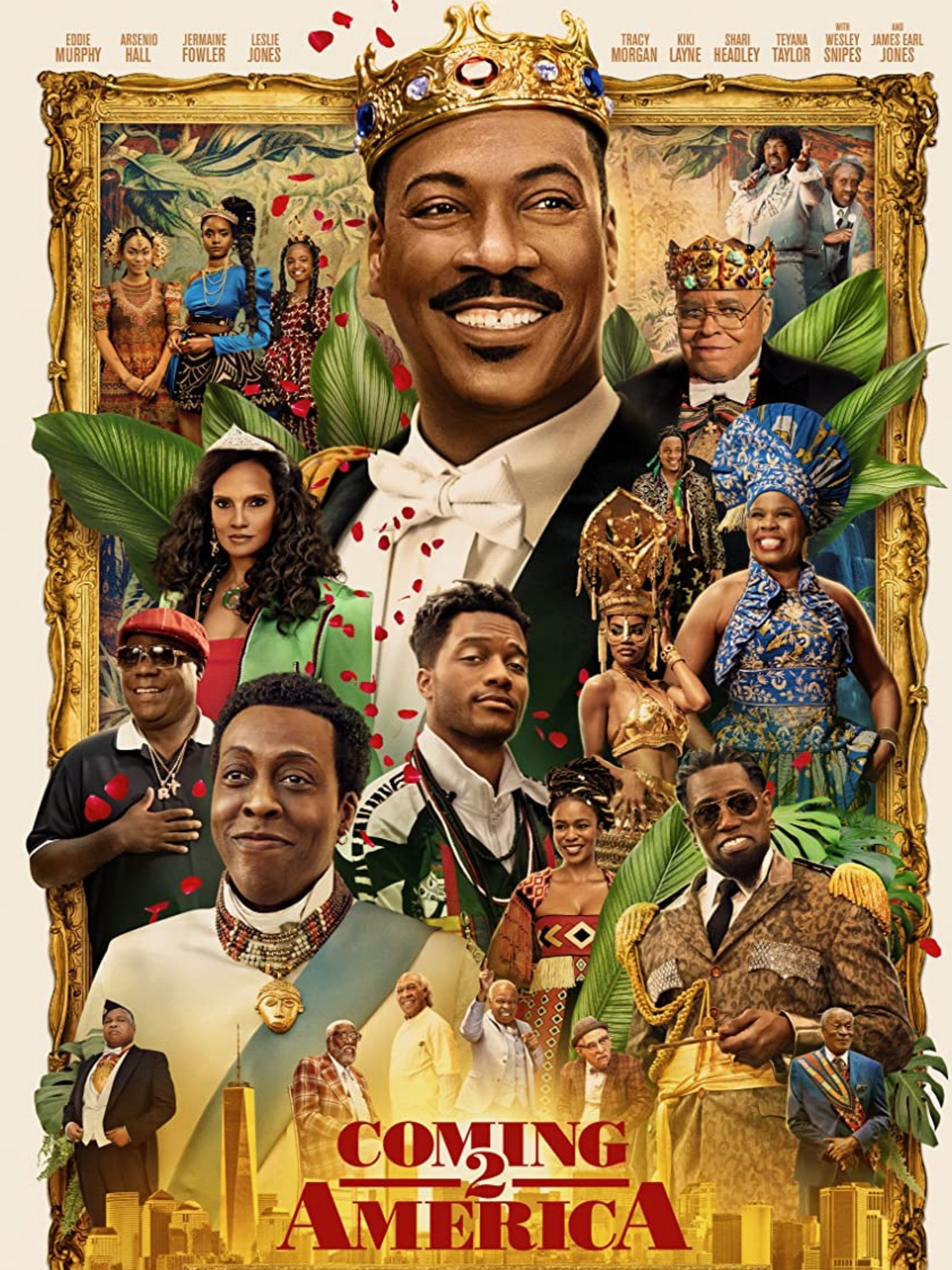 In the royal country of Zamunda, Kind Akeem, played by Eddie Murphy, and his confidante Semmi, set off on an adventure. The pair find themselves traveling the globe, from Africa to New York. The movie tends to use the same punchlines, basically repeating material straight out of the original. There's not much to get excited about, definitely a one-star movie!