While Hip-Hop is typically a genre made for the rough and rugged, rappers do fall in love (or deep like at the very least). AllHipHop.com teamed up with Atlanta's own DJ MARS to come up with some of the best Hip-Hop love songs ever recorded. There were so many dope songs that could fall into this category, we have to create two lists.
This first list overlaps four different decades and envelops not only songs about falling for that special someone but looks at basic attraction and heartbreaks.
"Mahogany," Let The Rhythm Hit 'Em, Eric B & Rakim (1990)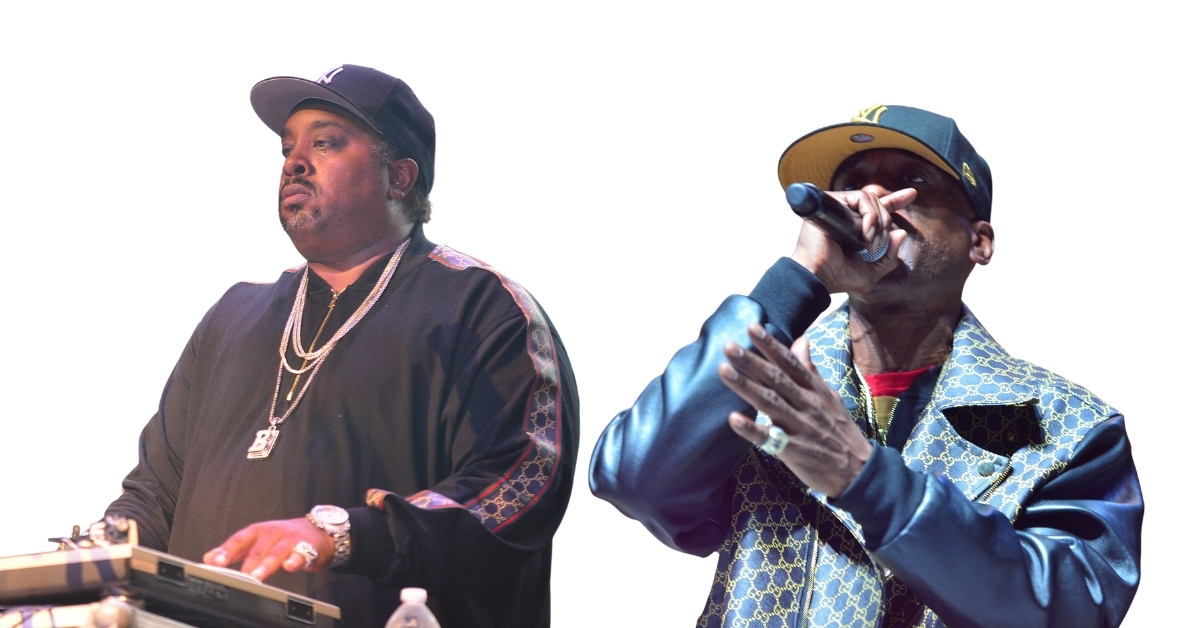 When Eric B & Rakim dropped his third studio album, "Mahogany" was one of the sparkling gems off of the 30-year-old album. Fans have always known Rakim to have a smooth silky voice, but it was not until this beautiful ode that women felt that he was actually speaking to them.
"When she spoke, her accent was self-explanatory. Even her body language told the story,
Her name was Mahogany – twin's name was Ebony. I said my name is Ra and this is Eric B."
"You Got Me," Things Fall Apart,  The Roots featuring Erykah Badu (1999)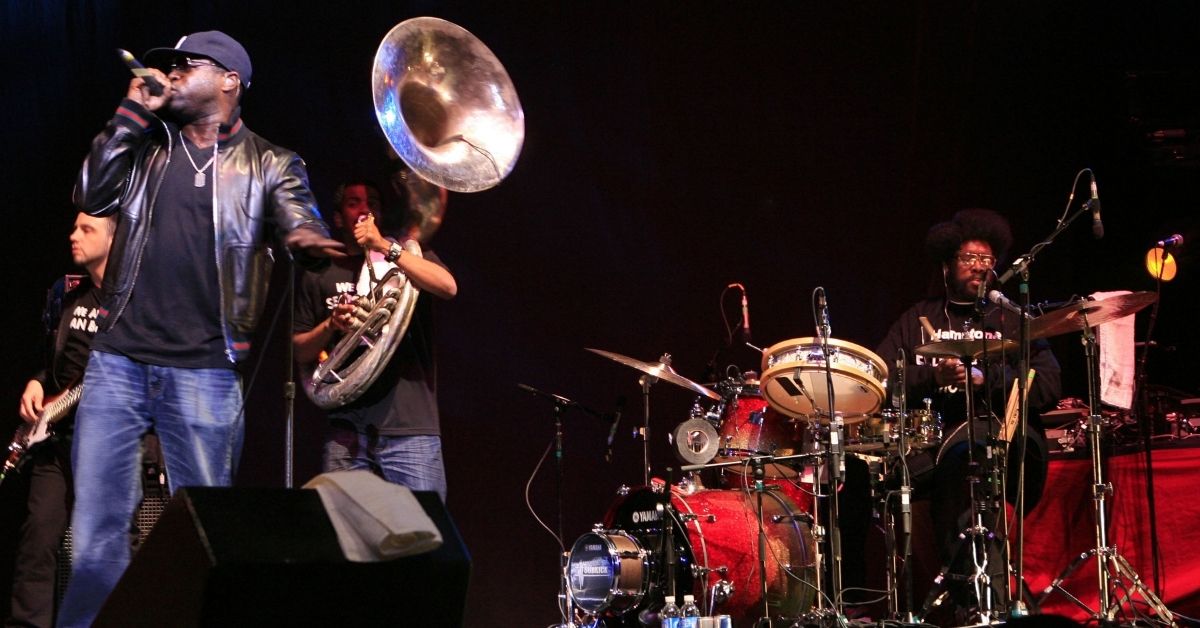 The original album version of "You Got Me" featured  Jill Scott (who also wrote the hook), but when the world first heard this GRAMMY Award-winning song, it was laced with Erykah Badu's vocals. Both ladies added their beautiful energy to the project, making it a staple in any Hip-Hop enthusiast's lover's playlist.
"If you were worried 'bout where, I been or who I saw or
What club I went to with my homies, Baby don't worry you know that you got me."
"Lotus Flower Bomb," Ambition, Wale featuring Miguel (2011)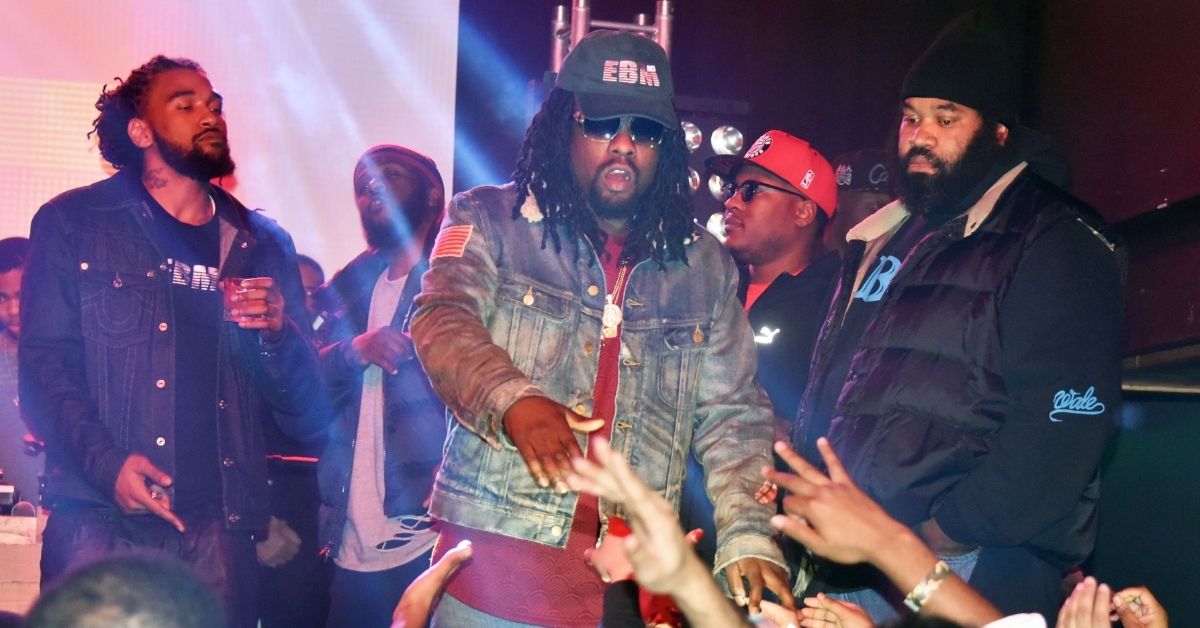 It is something about when a brother falls hard for a lady. Wale articulates this feeling by scripting a song that blossoms like the flower in the title. A mainstay on popular radio, this hit was one of the most definitive works of his career.
"Care to tell, I read your mind, she been on them dollars first,
Caramel macchiatos when shawty get into work,
I can be your boyfriend, be your nigga, or a friend with perks,
I'm just tryna work that huh, they just tryna work your nerves,
I'm just tryna read your mind, I'm just tryna feed you mine,
I'm just tryna give you light, they just tryna leave you blind."
"Camay," Ironman, Ghostface featuring Cappadona and Raekwon (1996)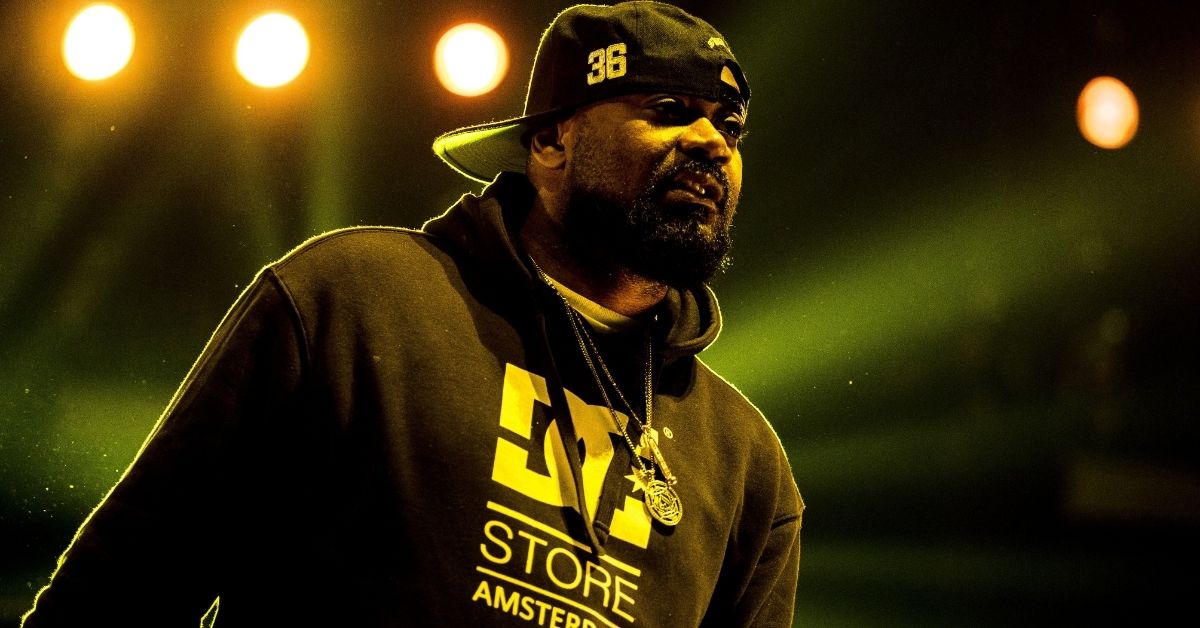 Ghostface Killah is one of the most thoughtful and sensitive writers from the Wu-Tang Clan. His unique ability to rhyme about ghetto love is uncanny and "Camay" sets him apart from the rest of his brothers. He also set up a perfect track for Cappadonna and Raekwon to get into their romantic bag
"Yo, I'm all into older woman, who's happy livin' Love kids and, keep all our business in the crib and
And not afraid to die with me, the God, on your side,
We holdin' hands and death do us apart and then we slide."
"Love," DAMN., Kendrick Lamar f/ Zacari (2017)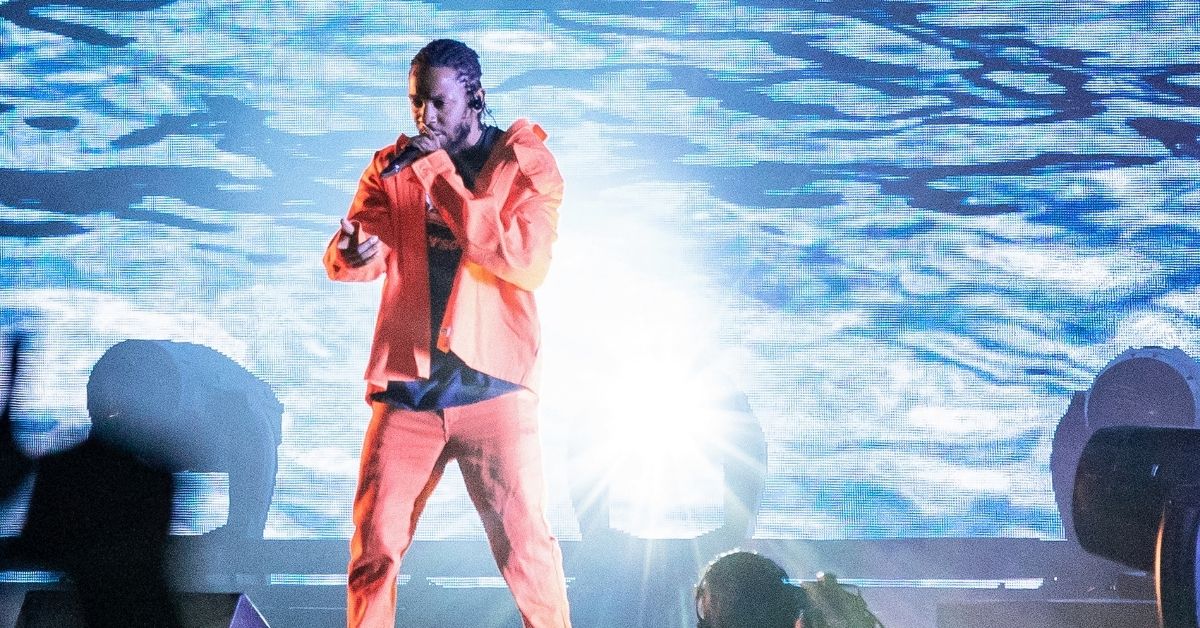 K-Dot has been considered the voice of his generation for close to a decade and songs like "LOVE" has solidified that spot for him. It features the fresh voice Zacari and allows the lyrical miracle to dance with his words in an effort to woo a woman. The TDE All-Star creates a beautiful song that is timeless … a classic.
"I don't want pressure you none, I want your blessin' today (love me)."
"Fall Slowly," Evolution, Joyner Lucas featuring Ashanti (2020)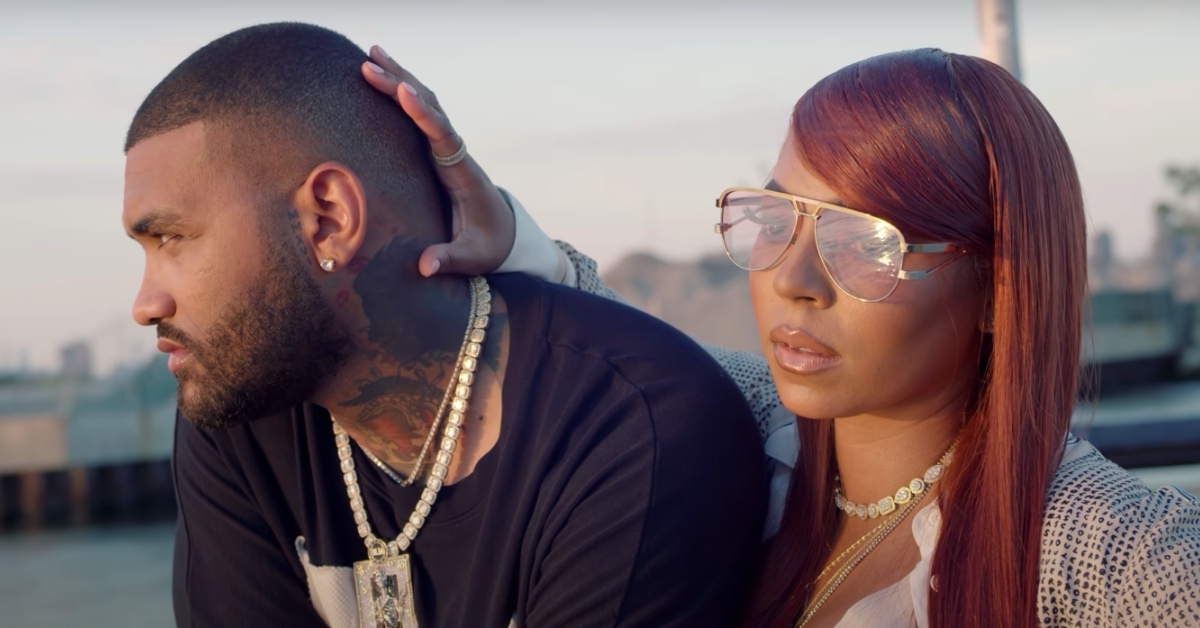 While "Fall Slowly" is not the typical Hip-Hop love jawn, it hits on all cylinders— making it a classic.  A "baby-making jammy" for young lovers who are hot and heavy in their relationship, it is a banger during this coronavirus season.
"I love you more than I love myself …
If I weren't with you I can't picture me with someone else
And every time we separate it's like we under spells"
"Into You," Street Dreams, Fabolous featuring Tamia (or Ashanti) (2003)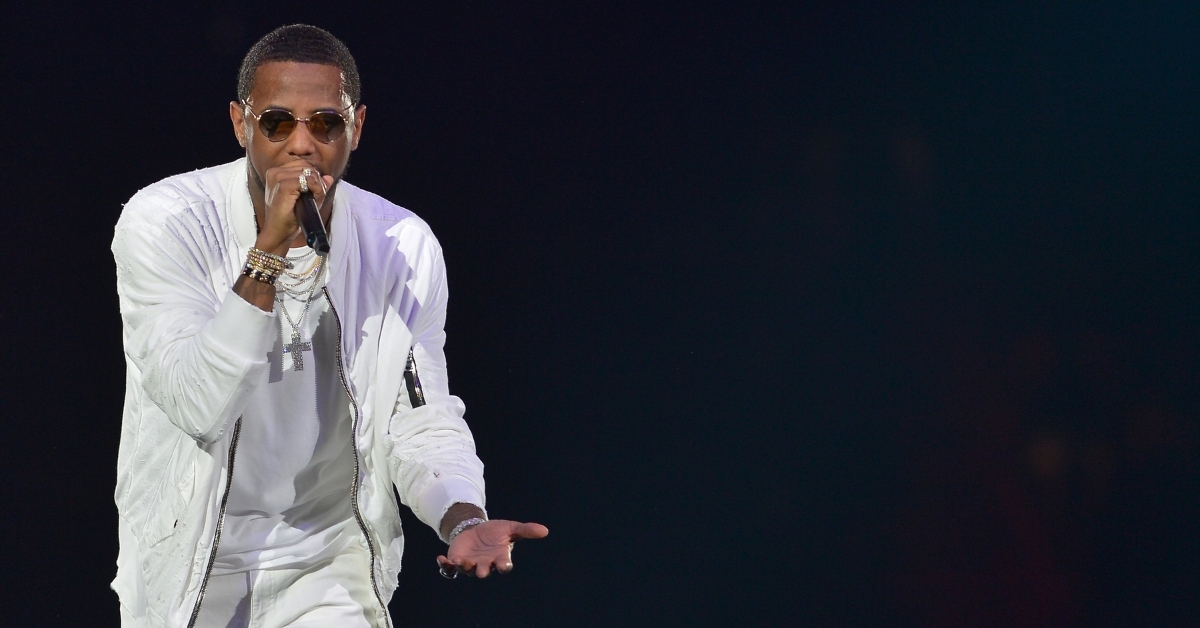 Whether Tamia or Ashanti are singing the hook, this song has been a bop since the first time it dropped in the early 2000s. It remains a smooth groove on any playlist, radio mix, or at a club. DJs know that when they drop this, the ladies are sure to sing the chorus at the top of their lungs.
"I'm so into you now, I want to be more than a friend of you now
When they ask, I mention my baby girl in the interviews now"
"On 5th Ave. shoppin' sprees, and them dinners to Chows,
I ain't concerned what other men would do now.
As long as when I slide up in you, you growl,
And any dude with you, he better be a kin of you now."
"Beautiful Skin," Still Standing, Goodie MOB (1998)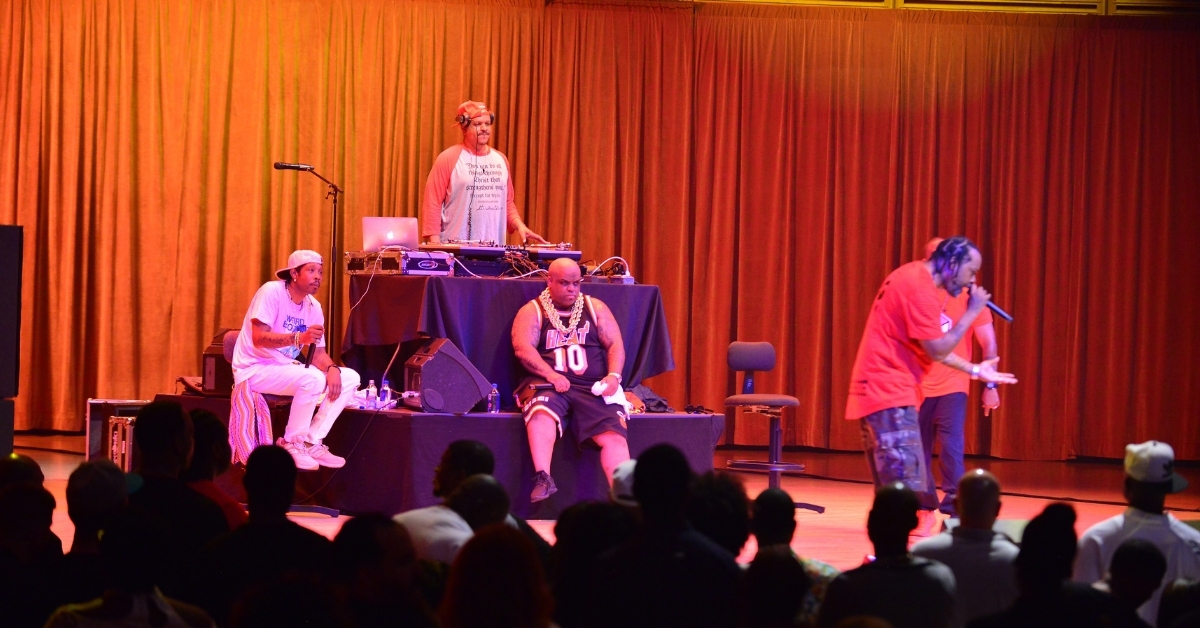 Good and southern, Goodie MOB's "Beautiful Skin" affirms Black women in a way that few songs have in Hip-Hop.  The song is chiefly about the awakening of Black men. Those who have swapped out the idea that the choice bae has to be a vixen and exchanged that trope for a lady of grace, intelligence, and the good ole melanin.
"Hasn't anyone ever told you you got beautiful skin?
You're more than welcome, what do you desire within?"
"And Love, when I look at you, I see my reflection
So I offer my love, affection, and protection
Shawty, you dead fine, but the bottom line is
You're still my sister"
"Teenage Love," The Great Adventures of Slick Rick, Slick Rick (1988)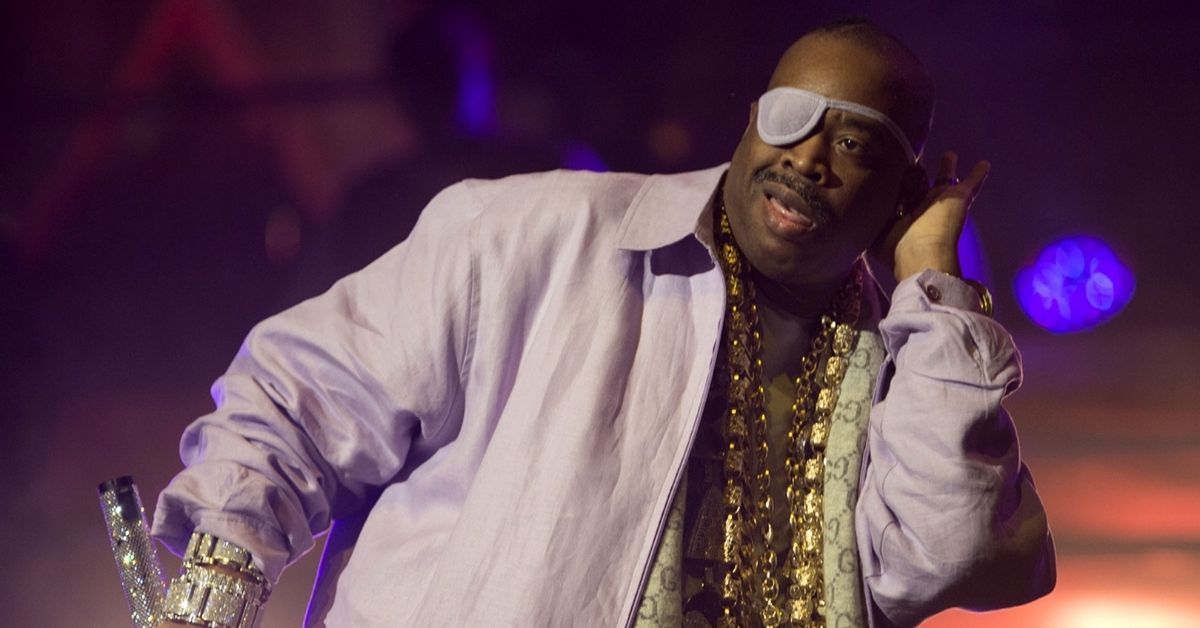 "Teenage Love" is a classic heartbreak song dropped by none other than Rick the Ruler, Hip-Hop's premier storyteller. Who can forget Big Daddy Kane's debut acting scene in the video?
"See just when you swore, the boy was wrong and
Then they're gone, and part of ya heart's been stolen
Get back on your feet, wit a hop and a skip
But no, you rather go wit this dead relationship
Hangin around, and buyin him stuff
You seem him every darn day, you don't see him enough"
"Come Close," Electric Circus, Common featuring Mary J. Blige (2002)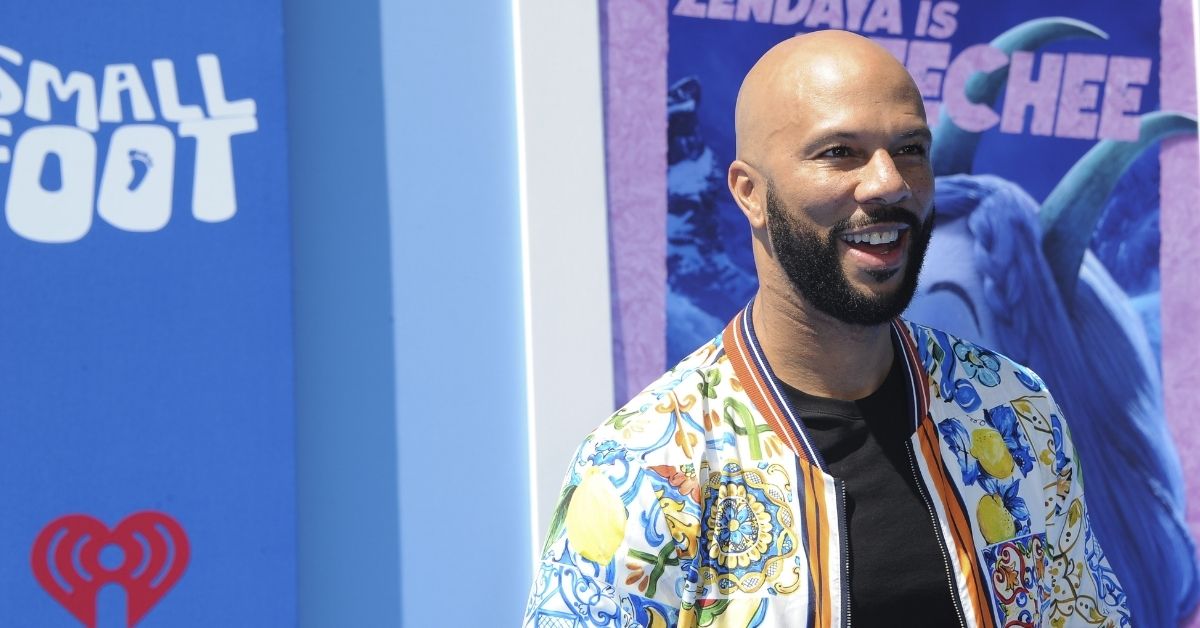 "Come Close" makes you want to fall in love, break up, and get back together.  And Common's pen is saturated with that sweet sugar that comes after a lover has messed up and is trying to get back into his lover's good grace.
"I know your sick and tired of arguing, But you can't keep it bottled in
Jealousy, we got to swallow it, Your heart and mind baby follow it
Smile, happiness you could model it, And when you feel opposite
I just want you to know, Your whole being is beautiful
I'm going to do the best I can do, Cause I'm the best when I'm with you."
"Close Friends," Drip Harder, Lil Baby (2018)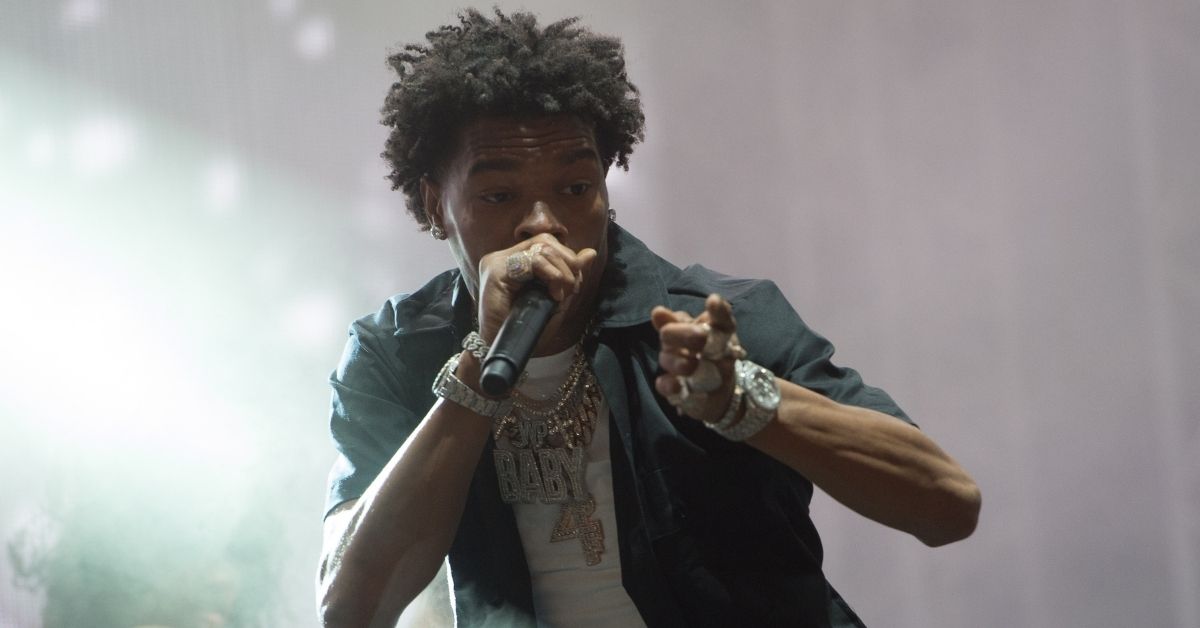 Atlanta native, Lil Baby was birthed in the rap industry through a crew that was on top of the world when he got in the game. Probably considered the most popular rapper in the world right now, one thing that distinguishes him is his ability to make songs that are in the language of millennials and Gen Zers. He has found how to communicate "falling in love" in a way that does not lessen his street cred and still authentic to the sentiment that he wants to share.
"We started off as close friends (Close friends), somehow you turned into my girlfriend (My girlfriend).
We used to tell each other everything (Everything), I even went and bought her diamond rings, matching earrings."
"I think I loved you 'fore I knew you, know we be f**kin' 'fore I screwed you
Made a promise I won't use you, play my cards right, I won't lose you."
"The Hypnotic" (Remix), Illadelph Halflife, The Roots featuring D'Angelo and Erykah Badu (1996)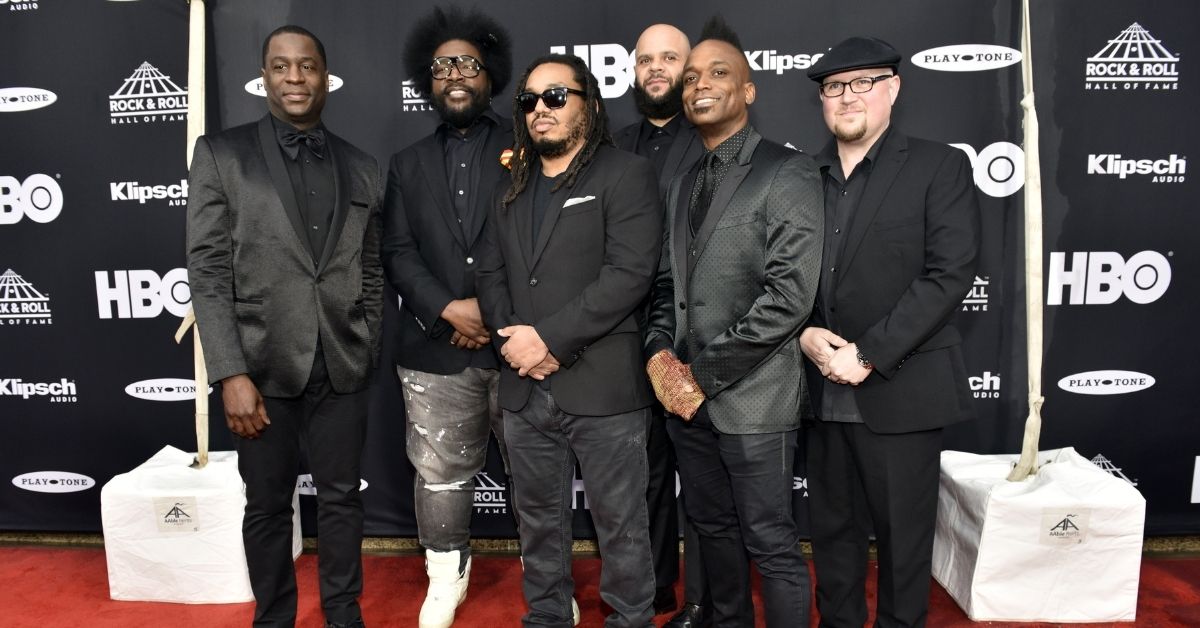 The Roots, led by Black Thought and Questlove, put out "The Hypnotic" out in 1996 when Hip-Hop was in smack dap in the middle of the legendary "East Coast vs. West Coat" wars. While some of the more popular rappers were talking about how their side of the country was the best, Black Thought (with the Soulaquarian stylings of D'Angelo and Erykah Badu) was spitting how Black love or lust is difficult for artists to achieve with the complication of touring and their hectic lives. Yet, it also shows that those moments where they let themselves go … that energy that they share with a special someone can be "Hypnotic."
"But as time flowed on, we grew more mature and further apart,
When I began to do tours, we lost contact and slowly parted,
Reminiscin' of when it started, It keep me feelin' heavy-hearted.
A stolen moment, periodic, Addicted to her presence like a narcotic
Though, I wonder if she ever got it, The Hypnotic."
"Prototype," Speakerboxx / The Love Below, OutKast (2003)
Imagine having the pressure of being André 3000's prototype. The song suggests that the person that captures his affection just has to be herself, but we know just by how extraordinary Mr. Benjamin is that woman might as well be as extraterrestrial as the video suggests. Consider this … as amazing as Erykah Badu is … even she could not be the prototype of love for this Hip-Hop icon.
Actually … maybe she was the prototype and maybe that is the reason why after their break up we've not seen him with another. #SeeYouNextLifetimeLove
"(Today) Today must be my lucky day
Baby, you are the prototype
Do something out of the ordinary
Like catch a matinée
Baby, you are the prototype"
"Bonita Applebum," People's Instinctive Travels and the Paths of Rhythm, A Tribe Called Quest (1990)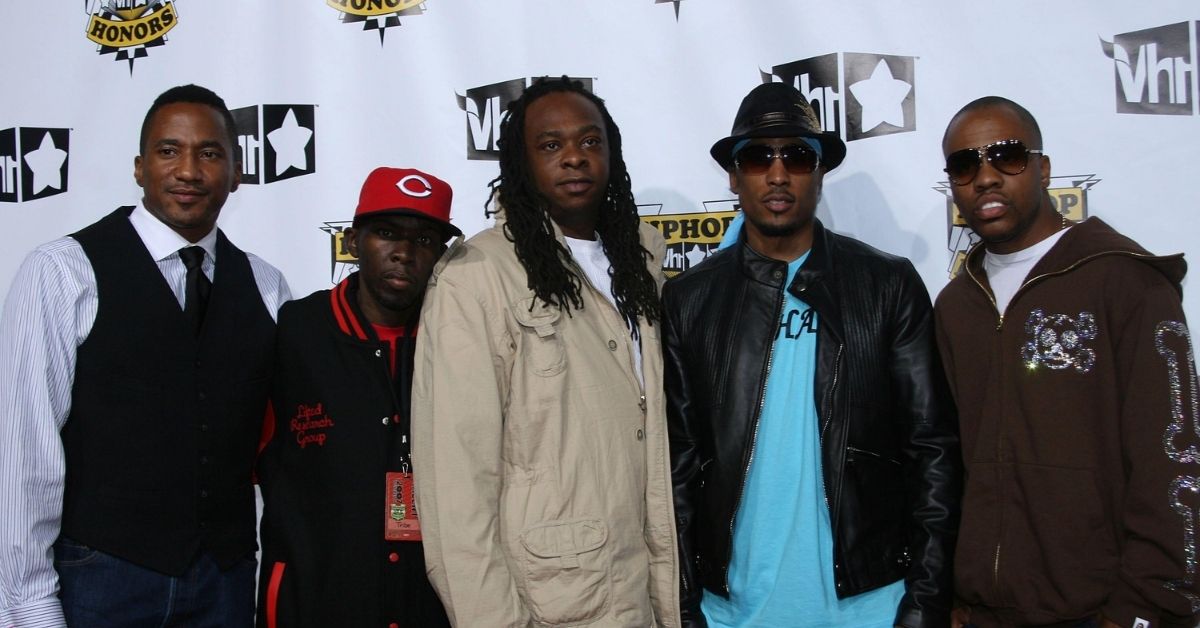 One of the first times that we ever heard Q-Tip do a dolo track for Tribe Called Quest was their 1990 ode to a hood beauty, Bonita Applebaum. Whether we are listening to the original or the remix, it is clear that the lady with the 38-24-37 measurements was the item of The Abstract's desire for a very long time.
"I like to kiss ya where some brothers won't,
I like to tell ya things some brothers don't
If only you could see through your elaborate eyes
Only you and me, hun, the love never dies
Satisfaction, I have the right tactics
And if you need 'em, I got crazy prophylactics
So far, I hope you like rap songs
Bonita Applebum, you gotta put me on."
"Brown Skin Lady," Mos Def & Talib Kweli are Black Star, Black Star (1998)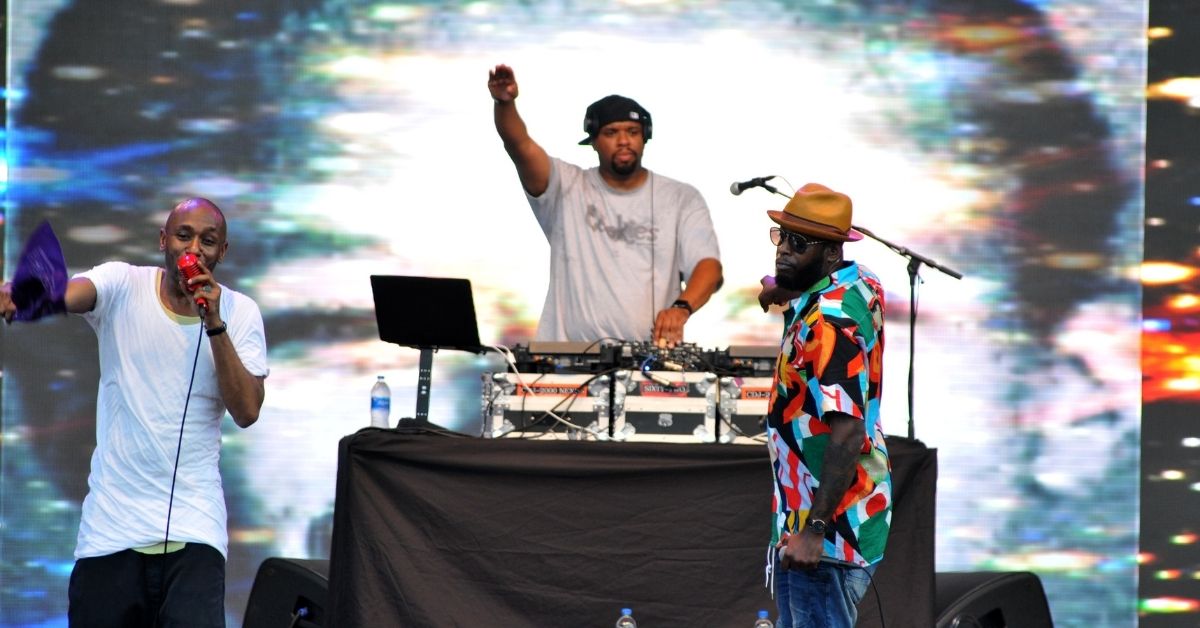 Black Star will forever be one of the best duos in Hip-Hop history. Their unique perspectives of nation-building and social awareness helped shaped this song about this "Brown Skin Lady."  The first verse lead by an early 20-something Talib Kweli exalts the melanated woman above the Eurocentric construct of beauty, a position that he maintains even until this day. Followed by Mos Def, who at the time was only a little bit older, with his lyrical serenade of dark-skinned women, who Malcolm X has said are the most "disrespected," "unprotected," and "neglected" persons in America. The song is saturated with positive affirmation and a gift to women of color all over the world.
"Of my life, Coppertone owe you copyright infringement, pay. You been this tan since way back in the day,
It's like I'm standing there you know appreciation God's design, and then you showed up, it's like you read my mind"
"Good look champion, win the title. True, many man try invite you
Shot down lyric each time they cyph' you, Jewel, what man, ya get born inside zoo?
Feet they walk way and just let she pass-through
Ooooh! Can't be a next one like you"
"Gonna Love Me" (Remix), K.T.S.E., Teyana Taylor featuring Ghostface Killah, Method Man and Raekwon (2019)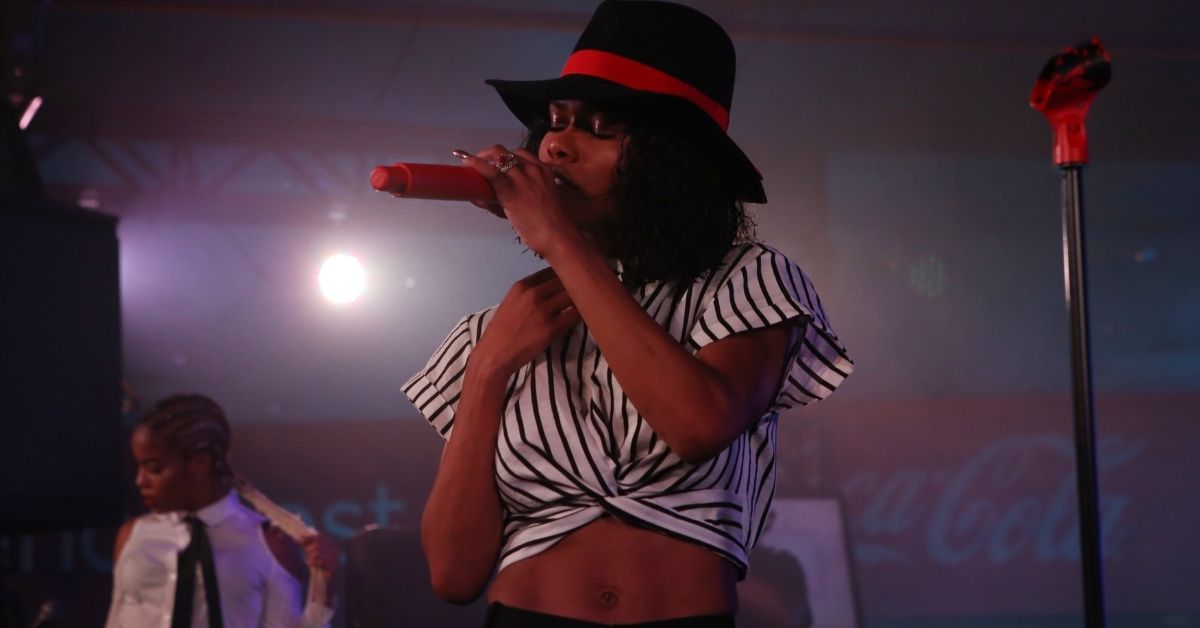 True, Teyana Taylor is not a rapper. But everything about how she moves is Hip-Hop, plus there are enough emcees on this particular joint to afford her access to this list. Ghostface Killah, Method Man and Raekwon did what they've done on every R&B smash that they've been featured on, brought their Wu-Energy to the song making it a must-play for party DJs and major playlists.
"I wanna spend my nights with you,
My life with you, oh baby, babe.
Please wait up for me 'til whenever I get home,
I know that you're all alone.
Thinkin' 'bout what you're gon' do,
I hope that you see it through, ooh, ooh"
"The Light," Like Water for Chocolate, Common (2000)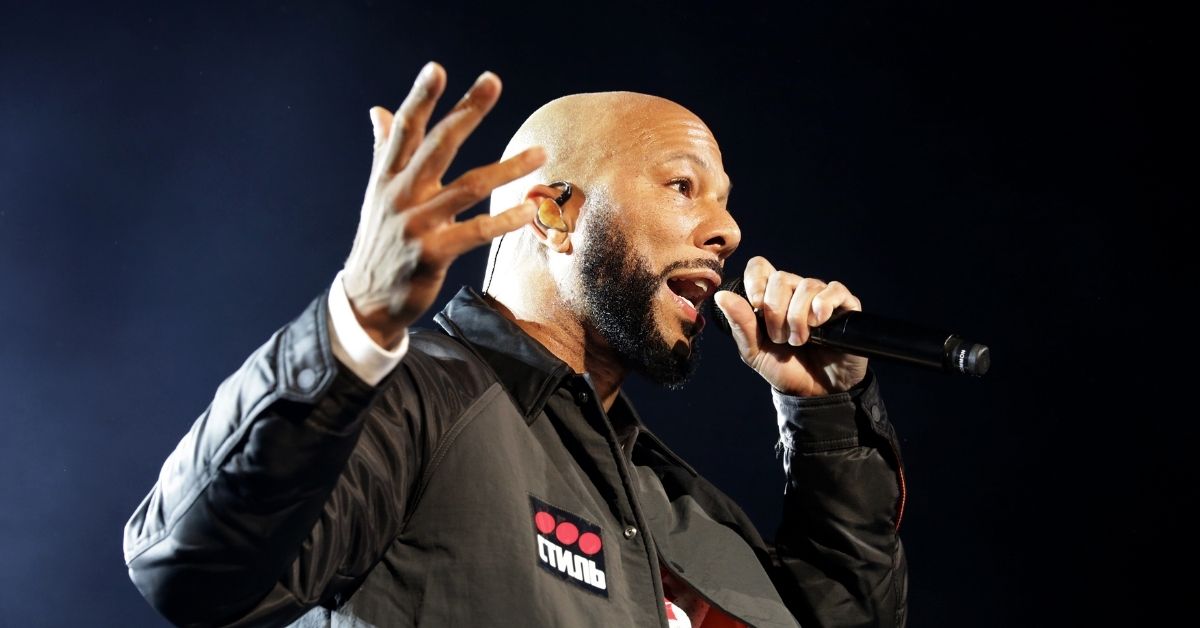 Another love song from Common that makes the list is "The Light," a song reportedly inspired by singer Erykah Badu. The song is celebrated because it had heart and was a clear example of Hip-Hop eloquence— border-lining on poetry.
"I never call you my bitch or even my boo
There's so much in a name and so much more in you
Few understand the union of woman and man
And sex and a tingle is where they assume that it land
But that's fly by night, for you in the sky I write
For in these cold Chi night's moon, you my light
If Heaven had a height, you would be that tall
Ghetto to coffee shop, through you I see that all"
"Silent Treatment,"  Do You Want More?!!!??!, The Roots (1995)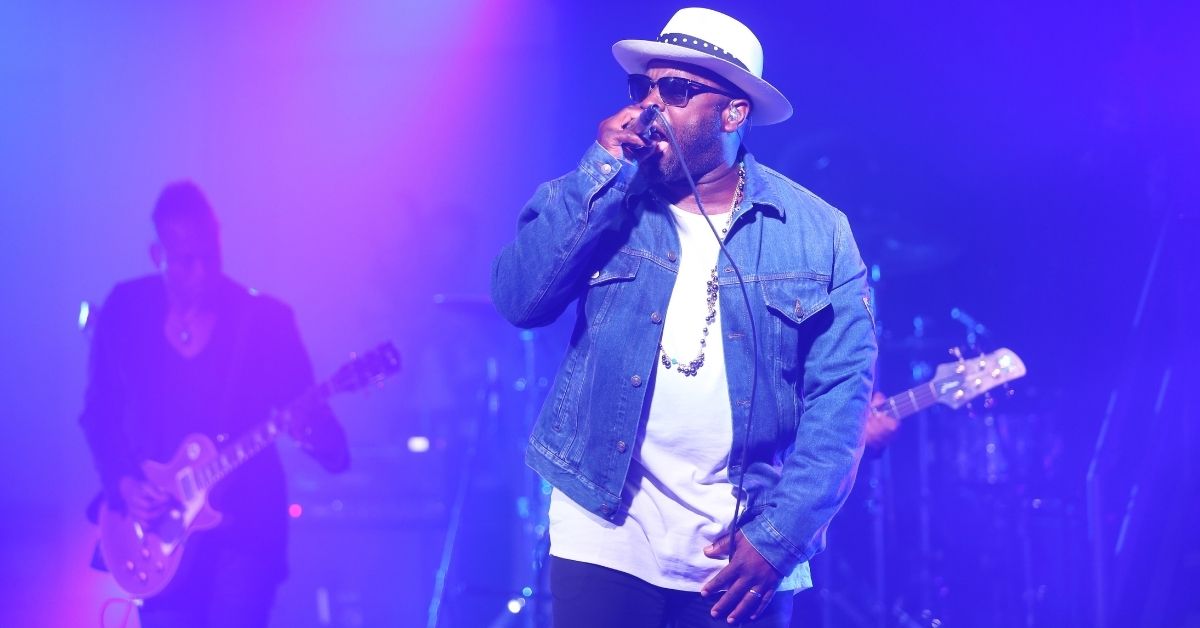 Black Thought gives an account, unlike any other, of a woman named Queen Amina. A woman, he raps, is so self-aware of who she is in the world that she would forego sexual contact or even settle for the sake of being in a relationship with a "star" because she understands her value. The first of these types of songs for the group, it still is an example of how baddest chics in the game are not all out here wielding.
"Yo, I had a queen named Amina, height 5'7".  Caramel-complected, body like heaven,
Met her through the sister of my man, Big Vince, Like something from out the flicks we been in love ever since.
She called me her chocolate brother, I call her my sugar sister. Knew Shorty could work it since before I ever kissed her.
I never dissed her, painted my picture to hit, but because sex she wasn't with, she started flipping and shit
Like, "Listen man, I'm Queen Amina, Amina's not no freak and That game is weak and keep trying to hit I could quit speaking.
Tariq in fact, you bein Black Thought don't get you closer, I dig ya but won't bone ya because I'm so-called supposed to.
Most o' them would, but that couldn't be me, that's not my flavor. Go home and think about that, maybe, later on, I'll page ya"
"Diced Pineapples," God Forgives, I Don't, Rick Ross featuring Wale & Drake (2012)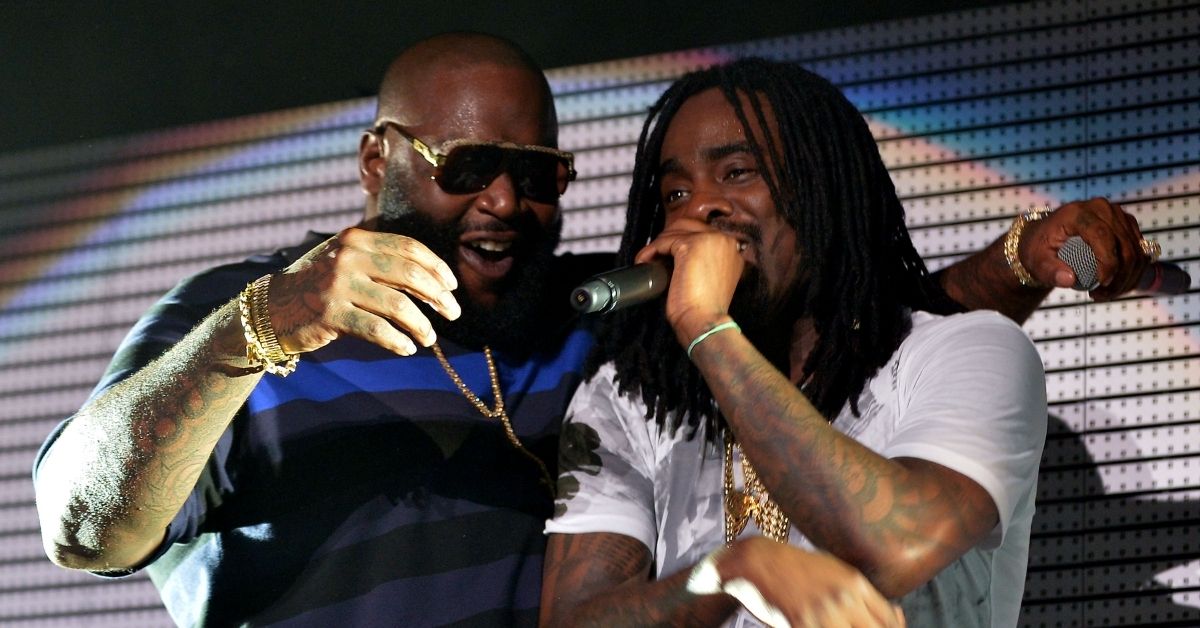 "Diced Pineapples" is a funny name to call a song, right?
But when you are Rick Ross, just coming out of the hospital and doctors are telling you that you need to eat more fruit to save your life— then maybe the song makes sense. The rapper once said that pineapples are his favorite and women also happens to be his faves also. So … using one to talk about the other … with hitmakers Drake and Walé … seems to be just a no brainer.  Plus there is a rumor that pineapples (well … go look that up).
"Sex all night, couple shots of CÎROC
Crib on the water got LeBron up the block
Money ain't the thing, baby, welcome to the mob
Diced pineapples, talking diamonds by the jar
Bitch so bad got me wishing I could sing
Her uniform Isabel Marant when you on the team
Double MG, them other niggas fell off
Baby girl, I just wanna see you well off"
The lyrics on this one was almost too much to print.
"Song Cry," The Blueprint, Jay-Z (2001)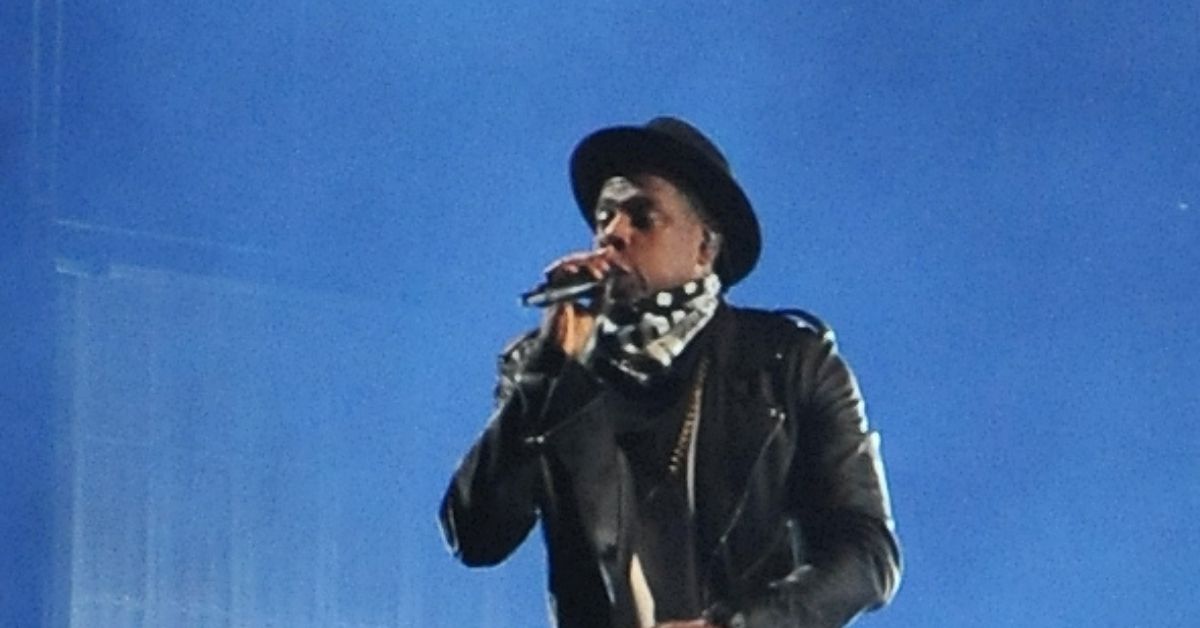 Before he married Beyoncé, Jay-Z was known to be a ladies' man. He was young, rich, one of the top rappers in the game and as his record "Girls, Girls, Girls" suggest, he had them coming and going. But, this song suggests that Jigga Man did have his heart broken once.  After playing the field and working unreasonable hours, the emcee raps about losing one of the great loves of his life.  Luckily … be met Queen Bey and he ain't crying no more.
"We was together on the block since free lunch
We shoulda been together havin' Four Seasons brunch
We used to use umbrellas to face the bad weather
So now we travel first class to change the forecast
Never in bunches, just me and you
I loved your point of view 'cause you held no punches
Still, I left you for months on end
It's been months since I checked back in
We're somewhere in a small town
Somewhere lockin' a mall down
Woodgrain, four and change, Armor All'd down
I can understand why you want a divorce now
Though I can't let you know it, pride won't let me show it
Pretend to be heroic, that's just one to grow with"
"21 Questions," Get Rich or Die Tryin', 50 Cent featuring Nate Dogg (2003)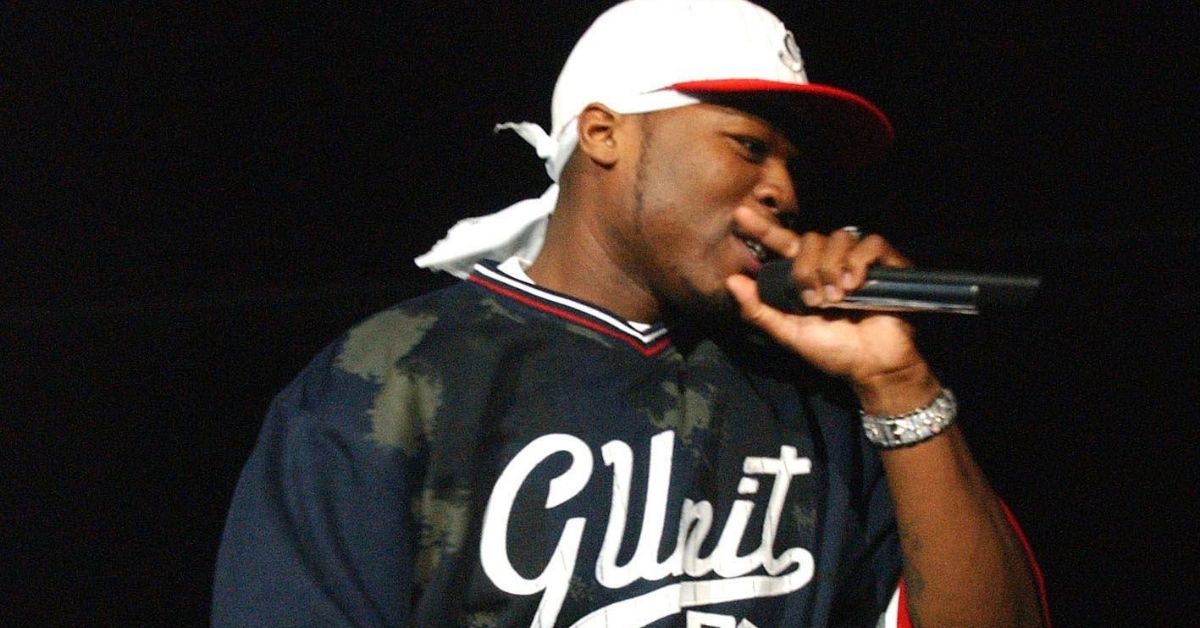 Almost 20 years ago, Queens rapper, 50 Cent's life started to shift as he started making legal money in the music business. The former hustler was racing up the charts, hobnobbing with people that he never believed he might rub elbows. Still, his street sense continued to kick in thus spawning another hit of his debut album. On "21 Questions," he asks a potential sweety the drill of questions to make sure that she really is down for the G-Unit leader.
"If I fell off tomorrow, would you still love me?
If I didn't smell so good, would you still hug me?
If I got locked up and sentenced to a quarter-century
Could I count on you to be there to support me mentally?
If I went back to a hooptie from a Benz
Would you poof and disappear like some of my friends?
If I was hit and I was hurt, would you be by my side?
If it was time to put in work, would you be down to ride?
I get out and peel a nigga cap, chill and drive
I'm askin' questions to find out how you feel inside"
"Make Me Better," Timbo Rap, Fabolous featuring Ne-Yo (2011)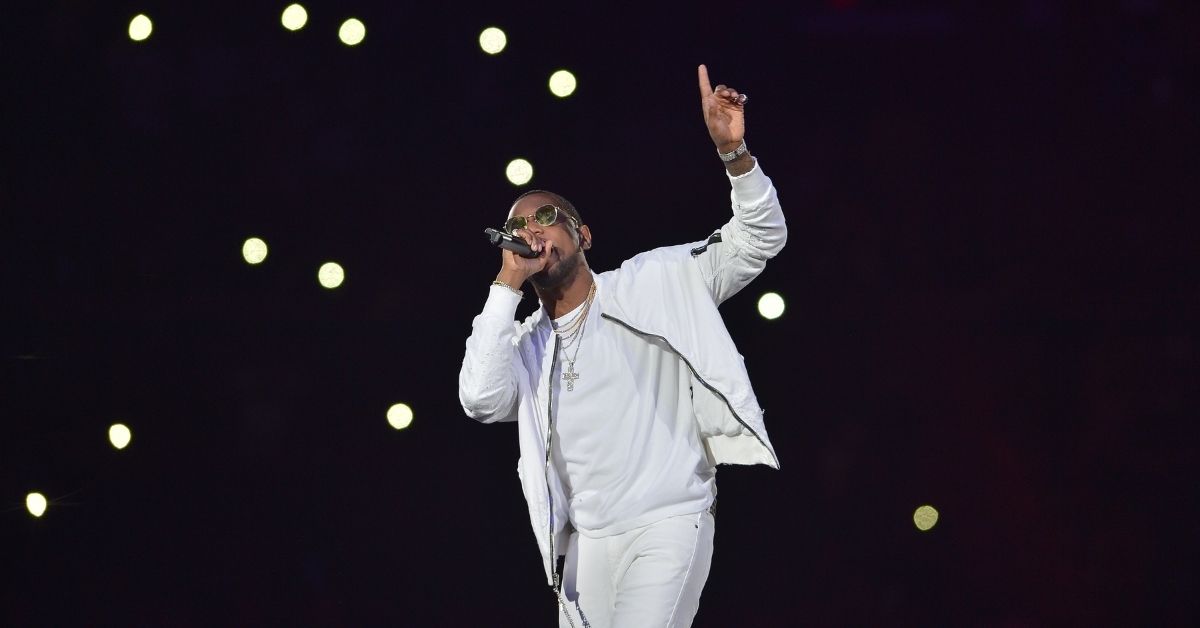 Few rappers have their names cemented in straight-up street culture but also straddles the line as a lady-crooner as Fabolous. With his song, "Into You," he made women all across the country dream of him singing this song to them … and when he dropped "Make Me Better" he had them swearing he was talking about them!  R&B Ne-Yo hops on this Timbaland track to add a different vibe to his musical discography and another love song for Brooklynites to sing.
"You plus me, it equals better math.
Your boy a good look but she my better half.
I'm already bossin, already flossin,
But why have the cake if it ain't got the sweet frostin.
You're-You're-You're-You're keepin me on my A game,
With-With-With-Without havin the same name.
They-They-They-They-They-They might flame."
"I Need Love," Radio, LL Cool J (1985)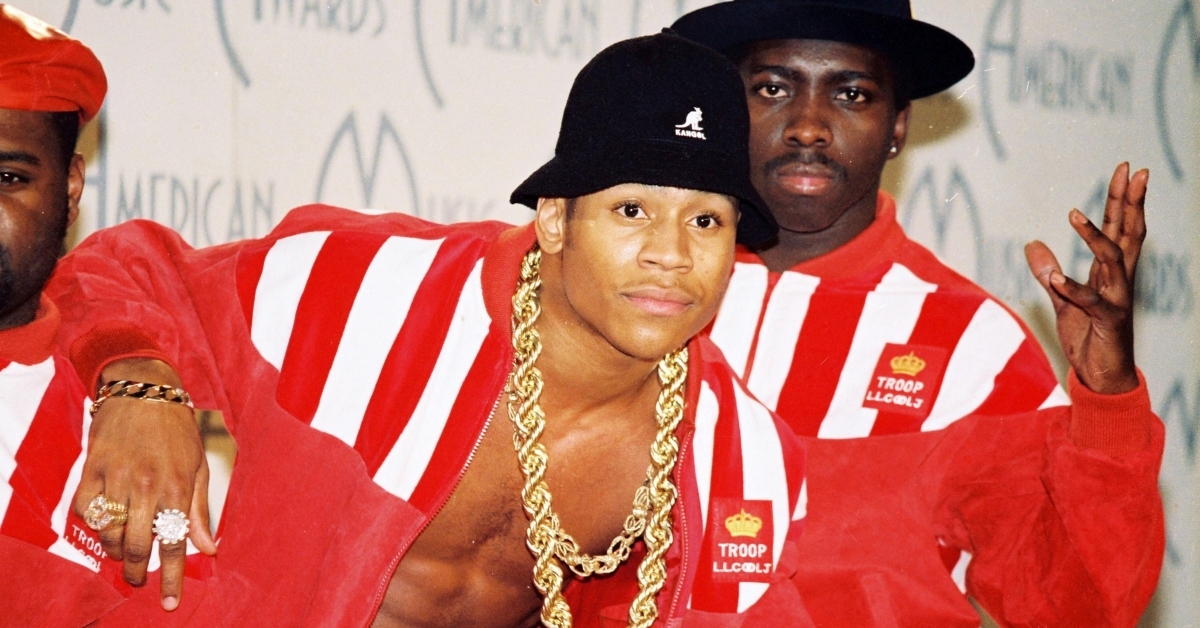 If you were female and grew up in the 80s, Todd Smith well was your love in your head. It is true, the ladies love cool Jay and all wanted him to single them out. When "I Need Love" came out, he changed the game charting at #14 on the Billboard Hot 100 charts and was the first Hip-Hop love song that anybody cared about.  It also went #1 on the R&B/ Hip-Hop charts and scored a Soul Train Music Award for Best Rap Single in the 1988 Soul Train Music Awards.
"When I'm alone in my room sometimes I stare at the wall, and in the back of my mind, I hear my conscience call
Telling me I need a girl who's as sweet as a dove. For the first time in my life, I see I need love."
"There I was giggling about the games, that I had played with many hearts, and I'm not saying no names.
Then the thought occurred, teardrops made my eyes burn, as I said to myself, 'look what you've done to her.'
I can feel it inside, I can't explain how it feels, all I know is that I'll never dish another raw deal.
Playing make-believe pretending that I'm true, holding in my laugh as I say that I love you.
Saying amor kissing you on the ear, whispering, 'I love you and I'll always be here.'
Although I often reminisce I can't believe that I found, a desire for true love floating around."
"Sweet Thing" (Remix), The Boy Genius, Kwamé, A New Beginning (1989)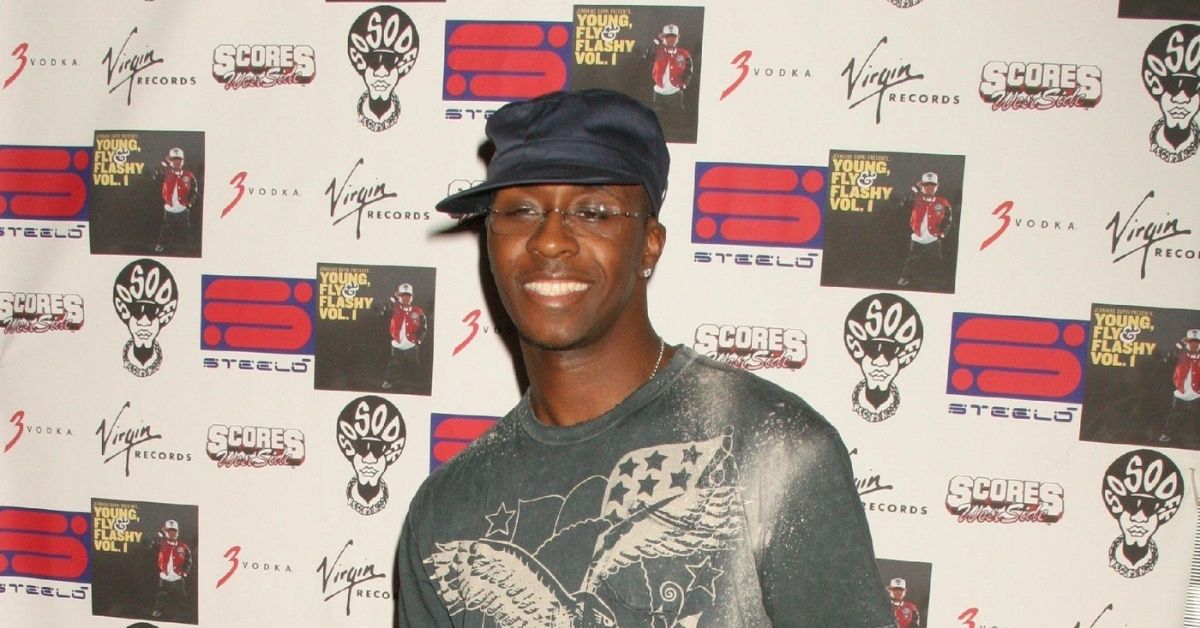 Kwamé's debut album was aptly titled The Boy Genius. Every single song on this album was a jam and lead up to this culminating track "Sweet Thing," a Hip-Hop cover of Chaka Khan's hit of the same name. The remake help solidify this child star as a bonafide songwriter, venturing into R&B setting the stage for him to write melodic joints for artists like Beyoncé and Vivian Green with a true Hip-Hop aesthetic.  In fact, Kwamé a year later wrote the rap for Michael Bivins on the BBD classic, "Poison." So not only was he a boy genius, but he is basically paid
"'Cause of the simple fact her face is in my mind,
It has me in love, in the love, I'm blind.
I never felt this way for a girl so quick at wall,
I write her name on the bedroom wall.
To remind myself of the way I feel and,
To me you're everything, we'll embrace.
Emotions will sing, a symphony of love to my sweet thing"
"Mind Sex," Let's Get Free, Dead Prez (2000)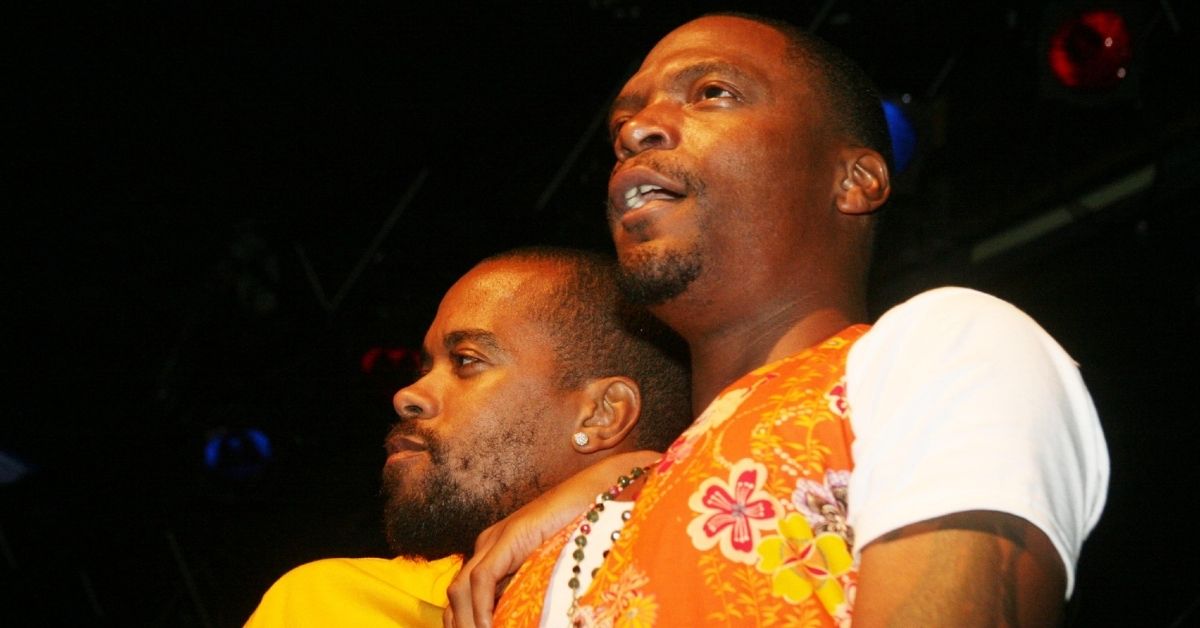 When you think about Dead Prez, you think revolution. But the fact of the matter is that these powerful Black men also spoke about love and sexuality… but not in the mundane way that so many who pick up the mic do. They broke it down to where all sensuality starts — the mind.  With "Mind Sex," this duo expanded our understanding of revolution by including verbal foreplay; something that no one can fake.
"Now I know you think I wanna f##k and no doubt.
But tonight we'll try a different route.
How bout we start, with a salad, a fresh bed of lettuce with croutons,
Later we can play a game of chess on the futon.
See, I ain't got to get in your blouse.
It's your eye contact that be getting me aroused.
When you show me your mind, it makes me wanna show you mines.
Reflecting my light, when it shines, just taking our time.
Before the night's through, we could get physical too.
I ain't trying to say I don't wanna f##k, cause I do.
But for me, boo, making love is just as much mental,
I like to know what I'm getting into."
"I'll Be There for You/ You're All I Need," Tical, Method Man featuring Mary J. Blige (1994)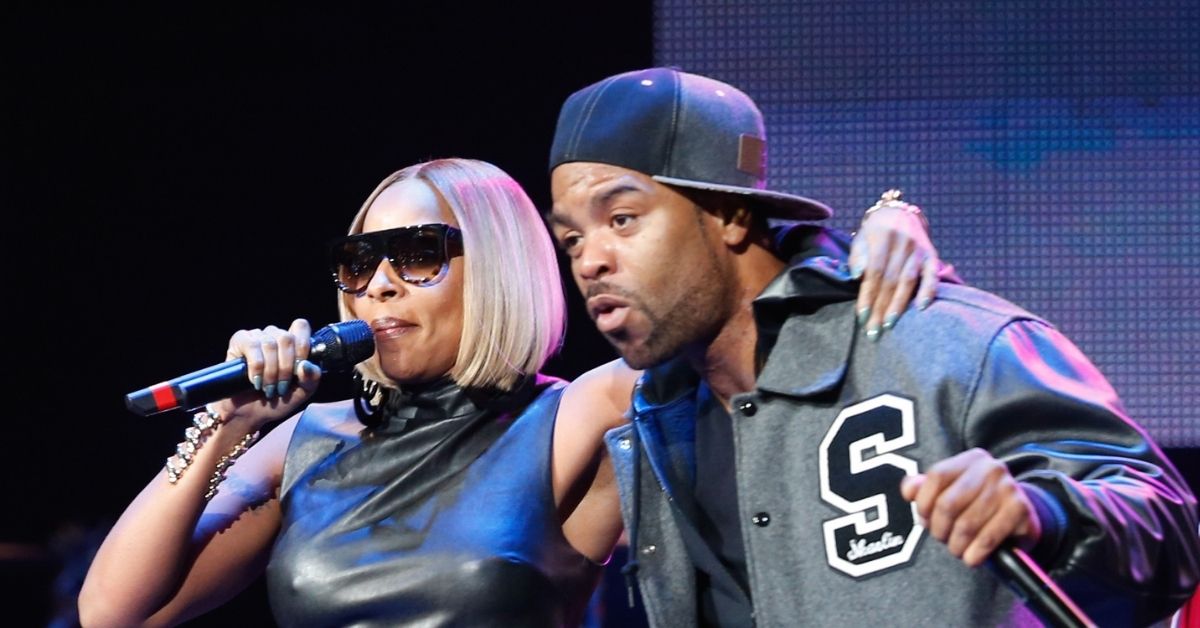 In 1996, Method Man snatched the GRAMMY Award for Best Rap Performance by Duo or Group with this song. A love song, but also a club rocker, when a DJ threw on the "I'll Be There For You: You're All I Need" the crowd when wild. Maybe it was the Trackmaster remix, Mary J. Blige's soul voice, or the Wu-Tang lieutenant's impeccable flow that made the song such a monstrous hit. Whatever it was, many a Hip-Hop couple considers this their anthem.
"Shorty I'm there for you anytime you need me.
For real girl, it's me in your world, believe me.
Nothing make a man feel better than a woman.
Queen with a crown that be down for whatever.
There are few things that's forever, my lady.
We can make war or make babies.
Back when I was nothing, You made a brother feel like he was something.
That's why I'm with you to this day boo, no fronting
Even when the skies were gray
You would rub me on my back and say, "Baby it'll be okay"
Now that's real to a brother like me, baby
Never ever give my p***y away and keep it tight aight."
"Like She Love Me," Billion Dollar Baby, DaBaby (2017)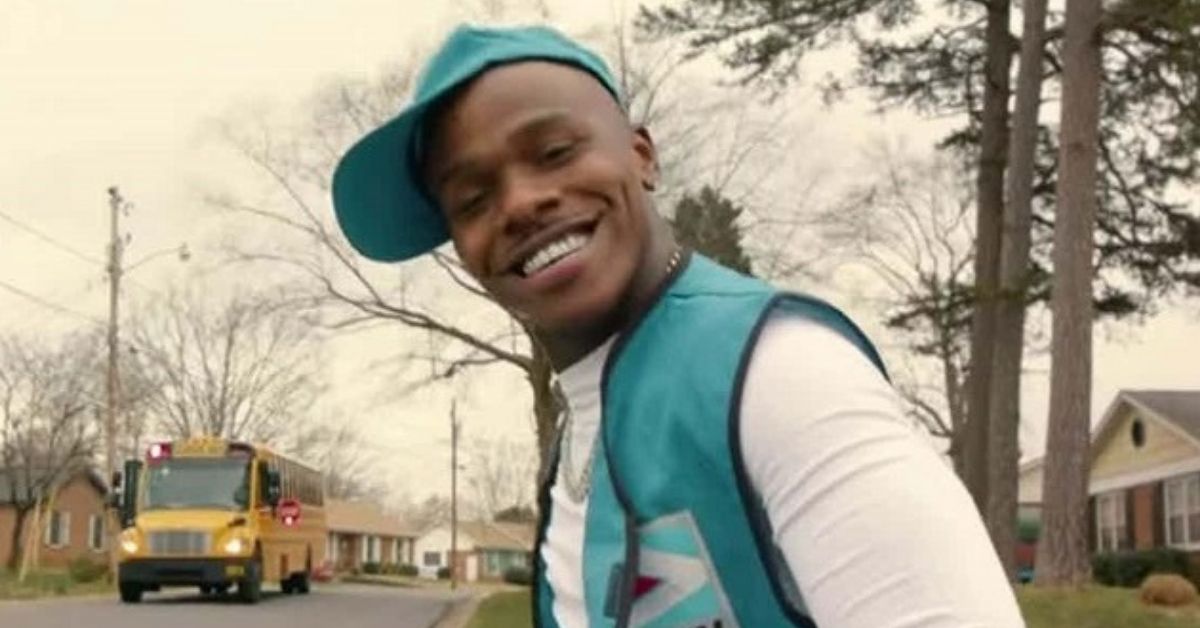 DaBaby may not be the most romantic artist on the charts, but even he has taken his shot at creating a love song. In "Like She Love Me," he uses street vernacular and hood logic to rationalize why his lady friend might be falling in love with him.
"I gotta skip outta town,
Call her phone, she come over put that d**k in her mouth.
She stood me up against the wall and made me sit on the couch.
She got that Tylenol PM, soon as I hit it, I'm out.
And she be starin' at a nigga while I'm sleep, she say I'm pretty.
Got 100 bitches in my phone and all them hoes is saditty.
I be in and out of town, from state to state to handle business.
Soon as I get off the road I hit her … 
phone because …
She fk me like she love me,
I think I like her on the low (Oh).
She fk me like she love me,
I wonder why but I don't know (No)"
"Love Language," Train of Thought, Reflection Eternal (Talib Kweli and Hi-Tek) featuring Les Nubians (2000)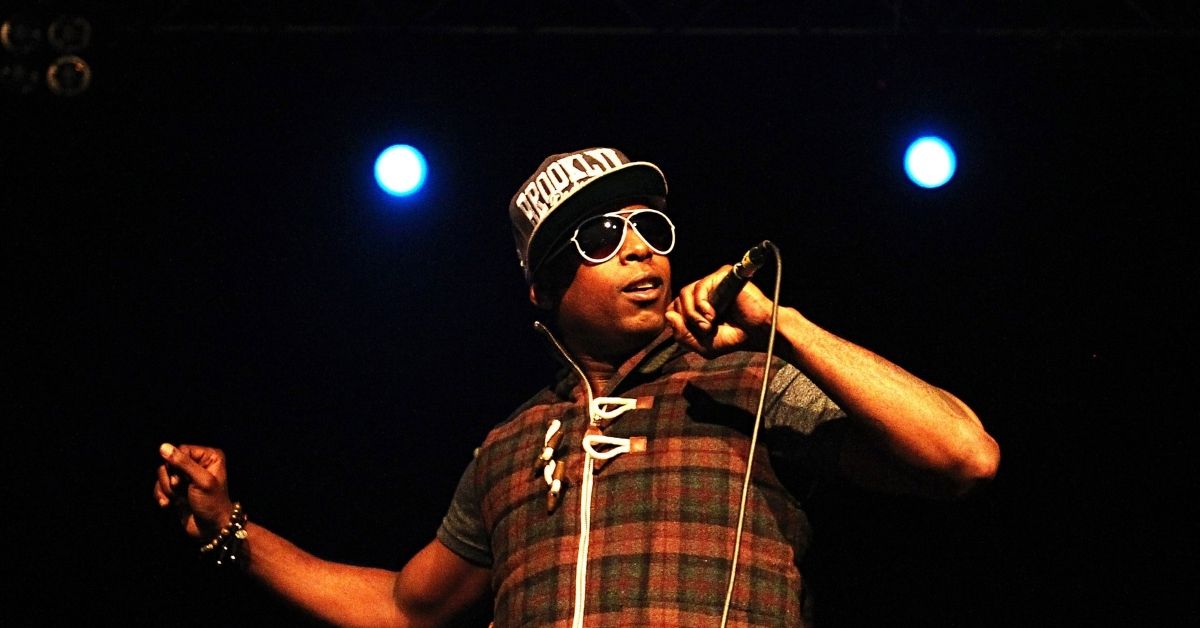 Talib Kweli enters this list again with the song, "Love Language."
This time, he created another gem with the other duo he was a member of … Reflection Eternal. Kwa's partner in RE was a producer named Hi Tek, out of Ohio, who in turn created magical music that fed his fierce lyricism. On "Love Language," Hi Tek threw the keys and crazy drumbeat that was accentuated by the lovely vocals of the french Femme Fatales, Les Nubians.
"Word up, but love is brave, it flies in the face of fear.
Yo, wherever you want to go love'll take you there.
Let's go, you know a flower that grow in the ghetto,
Know more about survival than the one from fresh meadows.
It got love for the sun, that's where I'm comin from,
Spit in this fashion cause I love rockin over drums.
Word (te quiero) I put my love into my music,
If you with me then you love how I do it."
"Love… (Her Fault)," Wow…That's Crazy, Wale featuring Bryson Tiller (2019)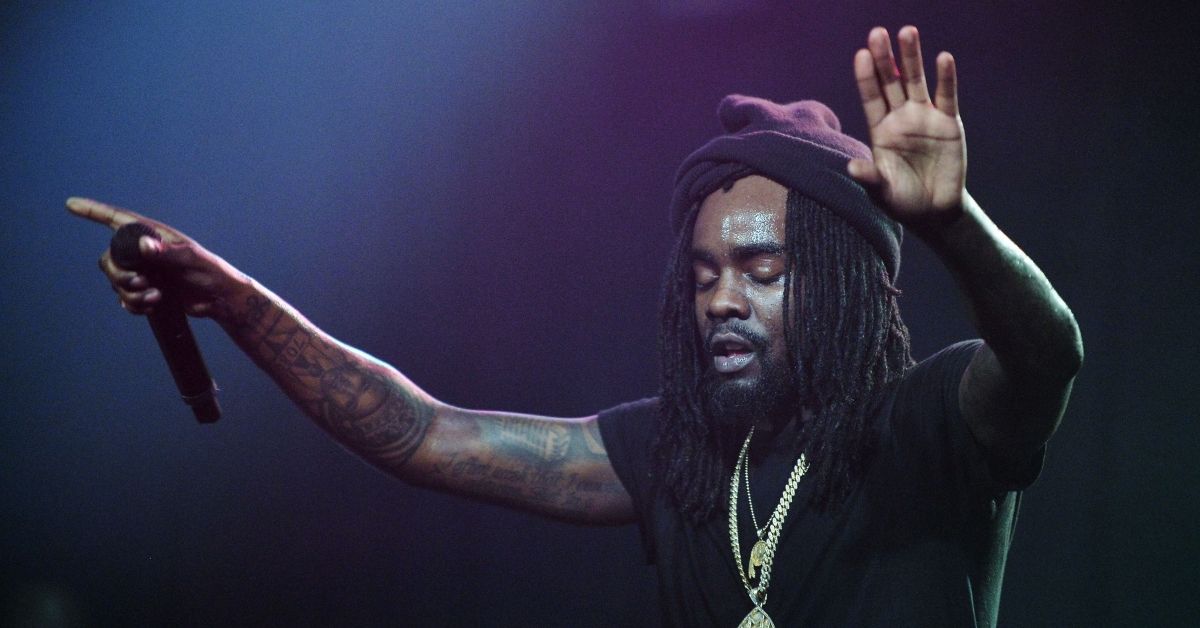 Bryson Tiller is what people the cheat code. Throw him on a track and you know that it will be a certified love song. So imagine pairing this with Wale … whew … instant panty dropper. "Love … (Her Fault)" was dropped in 2019, and like so many of his songs before, this song was target straight to his female fan base. The DMV-accented-Nigerian Casanova simply used his gifts to woo any woman who popped up in his sight.
"I know that we not together. I know we don't see each other.
I'm hoping this beef is fake, the impossible. We could do it, impossible.
We too chicken, impossible. I'm just fishing, it's possible.
That I miss you, malnourished
I need your flesh on my lips so I'm better (Yeah)
And I read you every month just like I paid for a subscription
And I've been on every page so it's no way you hide your issues
But yet and still though
Bottled emotions tend to spill out, but you get to sipping
And I know it's close to being over, I can see it's different
But obviously, when you be pourin' up, you get in your feelings, so who's the villain, girl?
L-O-V-E, dot-dot-dot, yes I know I drink a lot
But just know you drank too much
Let's do this when we sober up
Okay, it's your fault, but you ain't wrong."
"Situationships," The Soul Tape, Fabolous featuring Mack Wilds and Tiara Thomas (2011)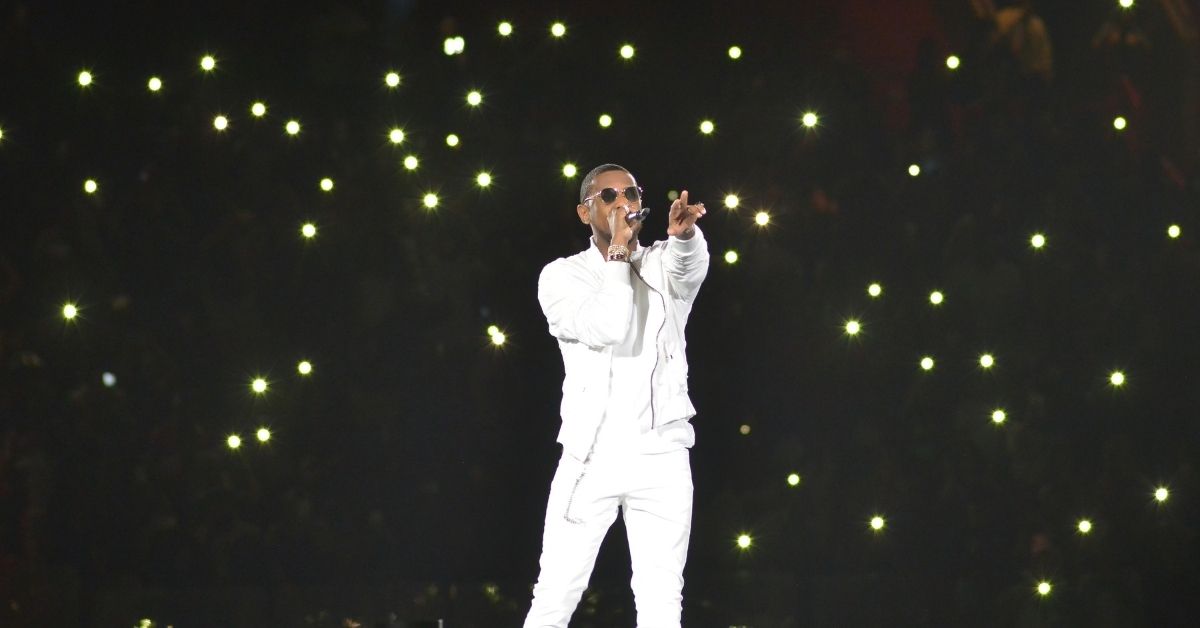 With his third song in this listing, Fabolous puts into recording form the complicated nature of love.
The Brooklyn rapper must have known this would be a hit … knowing that almost everyone has been in a situationship.  But what exactly is a situationship? Glad you asked: a situationship is when your relationship is not only unclear and unhealthy. The former Love and Hip Hop star linked with Mack Wilds and Tiara Thomas to fully present his idea, one that years later proved to be true to his life, and it worked.
"We all have situationships: good sex, bad relationships,
Had dinner dates, had vacation trips,
Now the respect is lost, the admiration dips.
And all we do is f##king argue,
Yeah, that's it, f##k and argue.
Why have somebody lying with me every night,
If they just gon' be lying to me every night?
I'm trying, but I'm never right, buying shit you never liked,
Two wrongs just make us wrong, why even be together, right?
We used to be lovers, now we used to each other.
Keep accusing each other of us using the other.
And what's crazy is soon as you fall back, they crawl back,
Saying they sorry and want it all back,
How do I get myself in these situations?
Good thing I know."
The first 30 Hip-Hop love songs will spark an emotion. If you liked part I, you'll be even more excited to see part II that will be coming. Shout to DJ G. Streat and Nikki Jones aka QGTM for additional reporting.