1. Sued For Reposting Teairra Mari's Leaked Sextape, But Wins The Lawsuit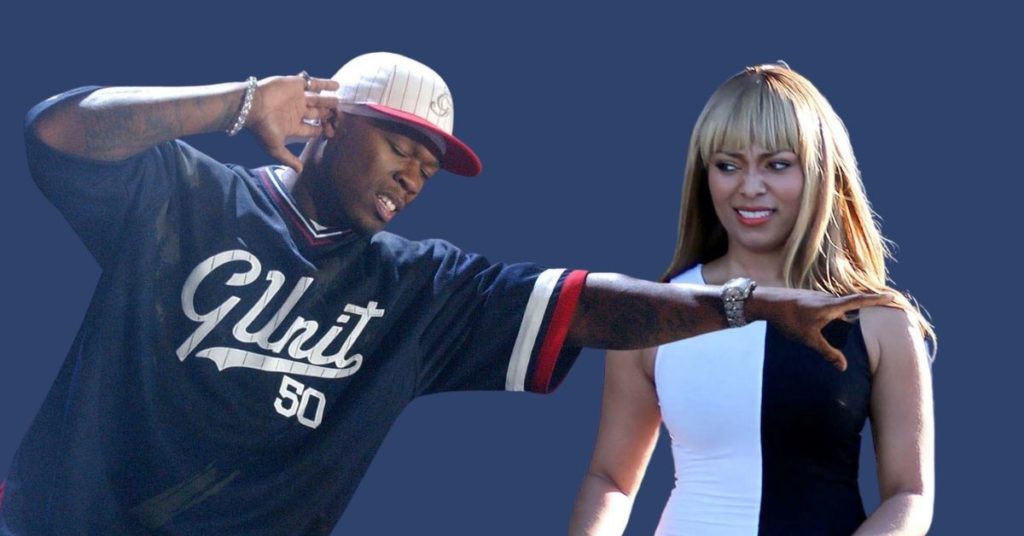 Teairra Mari's attempted to sue 50 Cent was fruitless – and costly. Teairra went after 50 Cent in court for re-posting a raunchy graphic image from a sex tape, which was originally leaked to her social media page. The singer lawyered up when 50 Cent started trolling her and she lost an attempt to get a restraining order against the Queens rapper, who did nothing but ramp up his attacks. Teairra was ordered to pay $30,000 to cover Fif's legal bill to defend himself from the lawsuit, which he labeled as a publicity stunt to promote "Love & Hip Hop: Hollywood."
2. Claims Floyd Mayweather Is Illiterate And Dares Him To Read "The Cat in the Hat"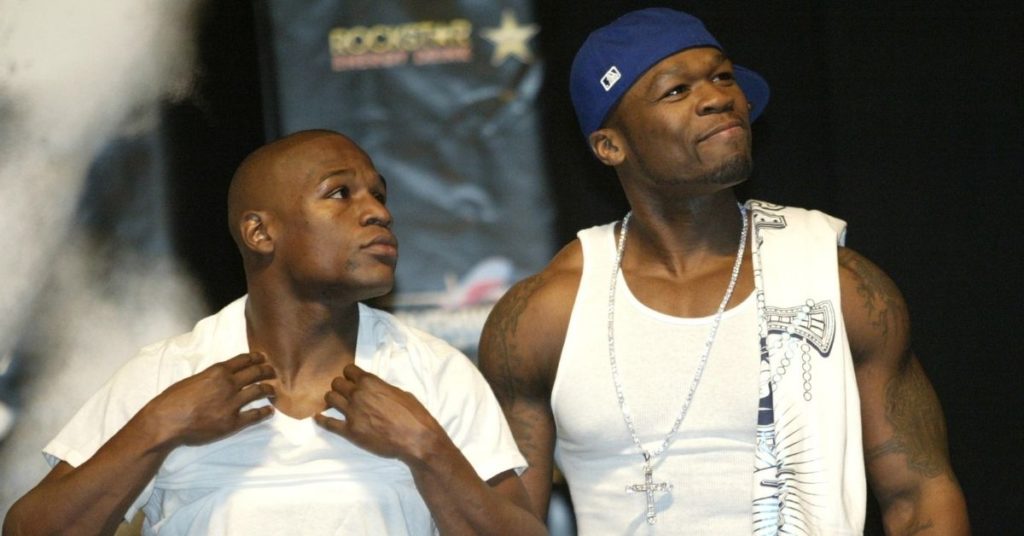 The back-and-forth between 50 Cent and Floyd Mayweather turned into craziness. Fif made an offer to donate $750,000 to charity if his former friend could read a full page of a Harry Potter book. Then, he challenged Mayweather to simply read the Dr. Seuss children's book "The Cat in the Hat" on Jimmy Kimmel Live!. "I got a phone call from my man Jimmy Kimmel. Jimmy said if Floyd accepts the challenge then he'll put in on the actual show," 50 says. "We want to put pressure on you. We know you can't pronounce those words in that Harry Potter book, so we're going to let you read Cat in the Hat." The G-Unit leader also posted a picture of Mayweather with the caption, "DAMN I CAN'T READ THAT WHOLE PAGE NOW. fuck you 50, Lmao."
3. Goes In On His Ex-Girlfriend, Vivica Foxx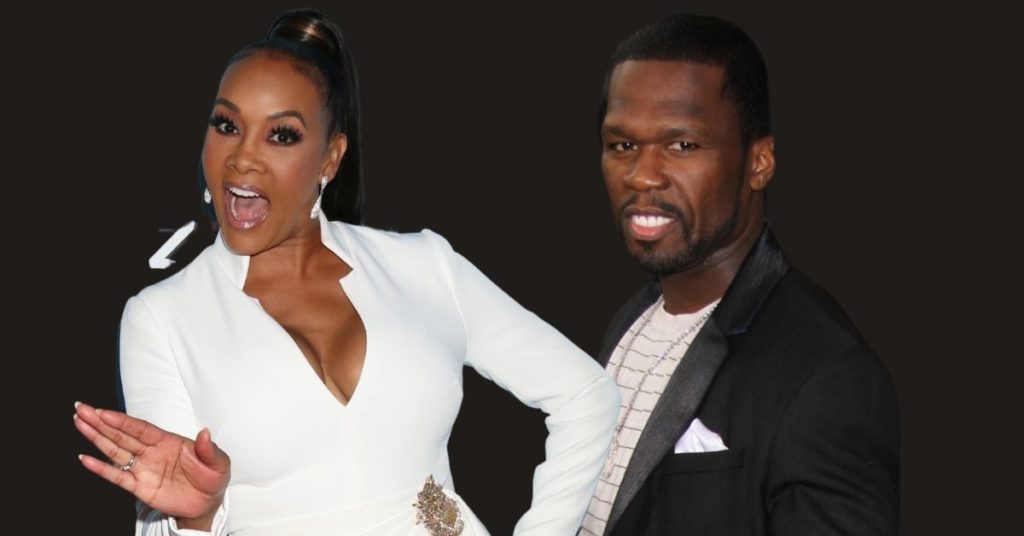 In 2015, 50 publicly stated Vivica Fox was a fan of eating ass after his former girlfriend suggested the G-Unit leader was gay. The ordeal played out on social media as users started to make memes about 50 and Vivica. 50 provided some more details about the experience of having his "groceries" eaten by Fox during an appearance on Angela Yee's Lip Service. 50 insisted the sexual act only happened one time.
4. Makes Fun Of Diddy and Jay-Z's Diving Skills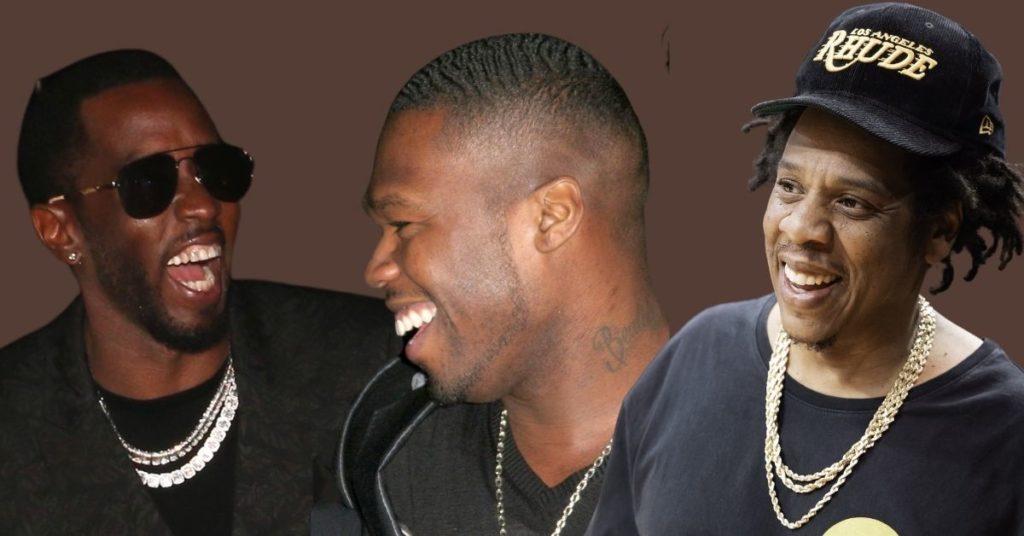 Fellow Hip Hop moguls Shawn "Jay-Z" Carter and Sean "Diddy" Combs became the butts of 50's social media jokes after the G-Unit boss uploaded an old photo of Jay-Z and a more recent video of Diddy awkwardly diving into pools. "Rappers can't dive or swim. I just haven't been caught yet. LOL," wrote 50 in his Instagram caption. 
5. Laughs At Megan thee Stallion After She Was Allegedly Shot By Tory Lanez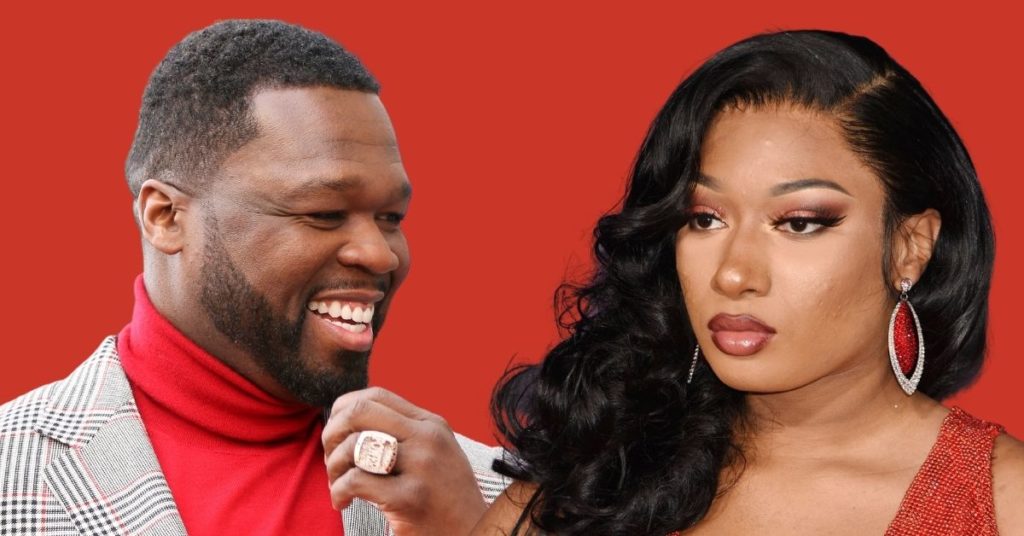 In October of 2020, Tory Lanez was officially charged with assault with a semiautomatic firearm and carrying a loaded, unregistered firearm in the SUV carrying the rapper, Megan the Stallion, and their friends. Tory was charged after Megan was shot in her feet during a fight between them after a Hollywood Hills party in July of 2020. Megan eventually had to have had surgery on her feet for bullet wounds. Shortly after the incident, 50 took to Instagram and posted a meme featuring a scene from "Boyz N The Hood" with Meg and Tory's heads photoshopped on to the characters when "Ricky" was infamously gunned down. He captioned his post" "Run Ricky Run. WTF is really going on? #bransoncognac #lecheminduroi." 50 came even harder with a second meme featuring Tory Lanez with his head photoshopped on the body of "Mini-Me" from "Austin Powers." "Tory was like BITCH quit playing wit my pimpin! I'm not for the games…lol #bransoncognac #lecheminduroi."
6. Incessantly Berates Rick Ross After Health Crisis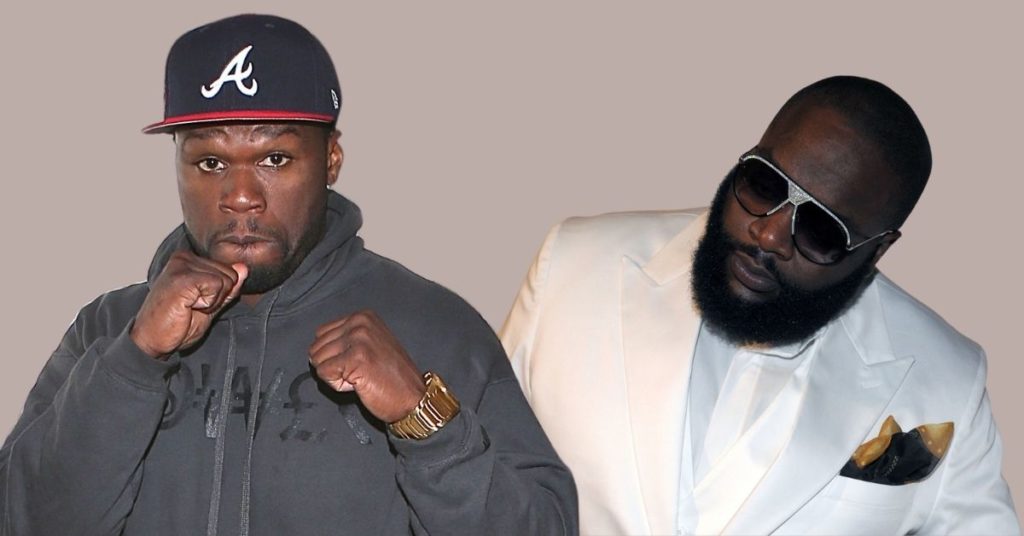 When 50 Cent makes an enemy, it appears there is never any reconciliation. At least that's the way it seems with Rick Ross. When Rick Ross was hospitalized and placed on a breathing/ heart machine, Fif poked fun at Rick Ross's condition, after relatives found the rapper slobbering and unconscious inside his Miami mansion. Reports circulating on the Internet cited a police report which claimed Rick Ross allegedly defecated on himself. 50 Cent took the time to throw it through few jabs at Rick Ross and blamed his health condition on using drugs. 50 also posted a scene on his Instagram page from "Rocky 4," featuring a photo of the character Ivan Drago, who said of Apollo Creed, "if he dies he dies."
7. Sparks Instagram War Over Irv Gotti's BET Series "Tales"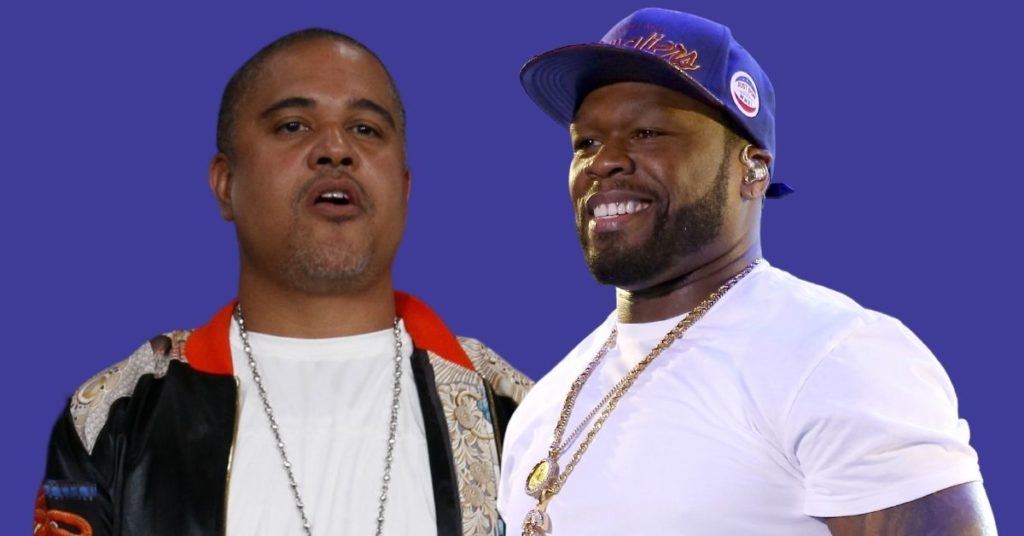 50 Cent is never going to bury the hatchet with Irv Gotti. Anytime you'd think that maybe the beef would have a chance to be squashed, 50 Cent would do or post something trolling Irv Gotti and crew, letting it be known that he still doesn't rock with them. In 2017, 50 took to Instagram to clown Irv Gotti over his BET anthology series, "Tales." 50 also had a show airing on BET called "50 Central" and he vowed to run Irv's show off the network.. "I don't know maybe it's just old drug dealer habits…that Tales bullshit is garbage, good idea badly executed. It will be gone faster than you can say 50 did it. LOL." Irv, who refuses to bury the hatchet replied by labeling 50 a "whore." 50 didn't let Irv get the last word though. "Most people fall apart under pressure" 50 said in another post. "I deliver repeatedly at a feverish pace. I'm a nightmare for a hater, I make things happen."
8. Denies Having Australian Painter Beat Up
50 Cent denied having anything to do with the assault of an Australian street artist who made an enemy out of the rapper. The painter, known as Lushsux, repeatedly spoofed 50 Cent in famous mashed-up murals, which paired with the bodies of Tekashi 6ix9ine, U.S. President Donald Trump, Vice President Mike Pence, and boxer Mike Tyson with 50 Cent's face. After spotting images of the artist's images, 50 took to Instagram and fumed, "This guy need a a## whoopin bad, he still doing this s##t." Some goons in Australia must have heard Fif's calls because Lushsux was beaten to a pulp and hospitalized. "The artist got (punched) in the (face) that wasn't me i didn't do that," 50 replied in an emoji-filled post. Lushsux also let 50 off the hook, saying "I blame violent video games," the artist stated. "We gotta ban that s##t already."
9. Takes His Son Marquise Jackson Out Of His Will
Lord have mercy on 50's son.  In a fit of anger on social media, 50 disowned his eldest child Marquise. 50 Cent said his rap success has "cost" him his relationship with his firstborn, and accuses his son of taking his privileged upbringing for granted thanks to his mother, Shaniqua Tompkins. 50 revealed he took Marquise out of his will on social media. "I rewrote my will today now when I pass away all my physical property's and MOST of my money go's to charities and TIFFANY LIGHTY so when I'm done she can be 50cent," 50 wrote. 50 said he no longer has any love for Marquise. Asked if he loves his eldest son, he replied, "I used to… How long can you love someone who don't love you back? I didn't think success would cost me my firstborn, but it's the situation."
10. Clowns Himself After His Terrible First Pitch At A Mets Game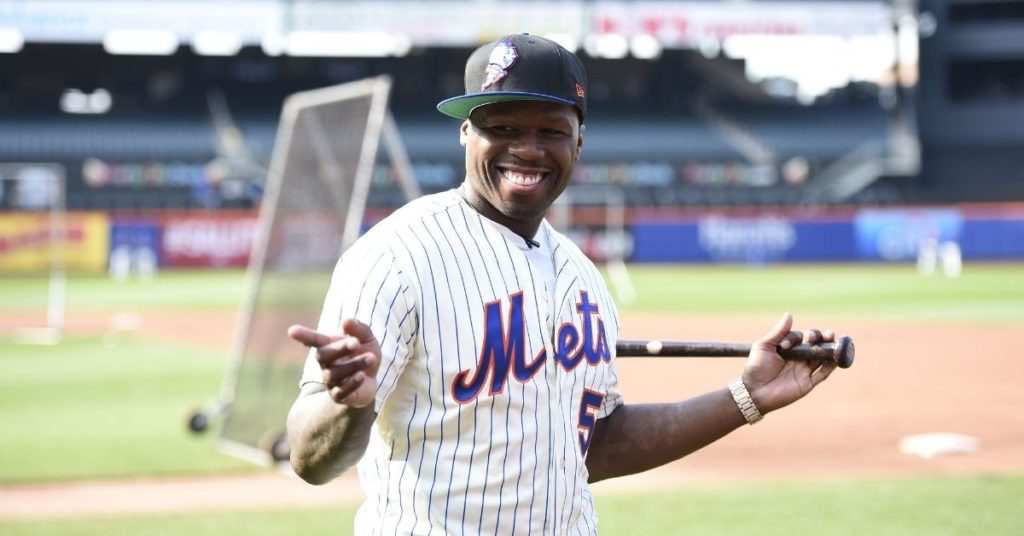 Fans of 50 Cent praise the Queens native for his rap skills and business savvy, but the G-Unit lost kudos for his performance on the mound at a Mets game in 2014. 50 was on hand to throw out the ceremonial first pitch at Citi Field. Bob Uecker of Major League fame probably would have described the throw as "juuuust a bit outside." 50 was a good sport about the situation though. The "Animal Ambition" creator laughed later talked about the wild pitch. "That was Curtis Jackson. I don't even like when he comes around," 50 Cent joked. "50 Cent is the best. Curtis Jackson – I don't even know what's the matter with him."
11. Mocks Wendy Williams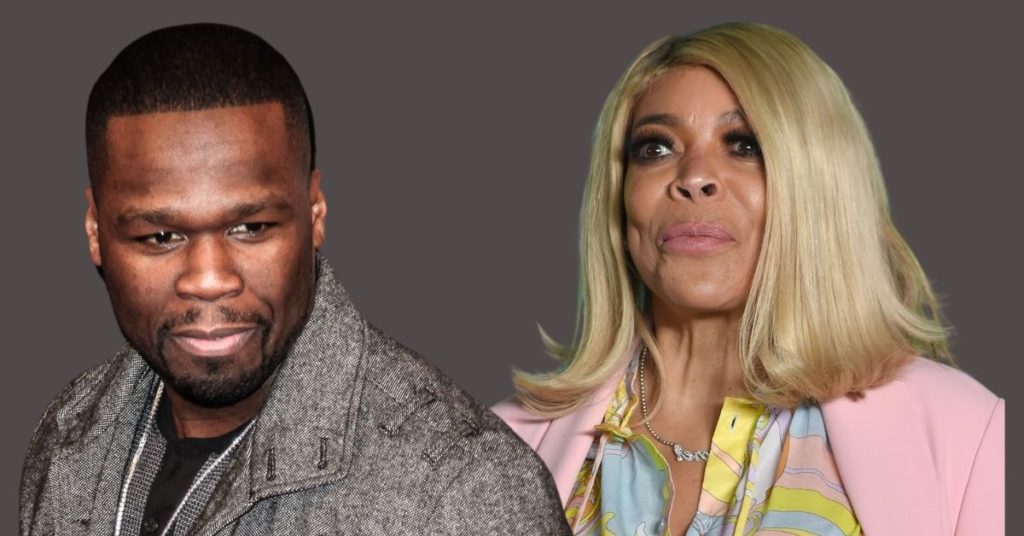 50 Cent and Wendy Williams had the weirdest beef. Wendy stuck her nose in 50's business when he and his son had words via Instagram awhile back. Fif didn't take those jokes lightly and went for blood. He followed up behind her comments with a side-by-side photo of Wendy Williams and the Beast from Disney's TV series "Beauty and the Beast." Months later and 50's pounced again, to ring in a New Year. "It was time to make up with Wendy Williams 2018 a new me." In the video, he can be heard saying "as you can see I'm making up with Wendy Williams," as he hugged what looks to be a big nose bird of some sort.
12. Threatens To Beat Up Nick Cannon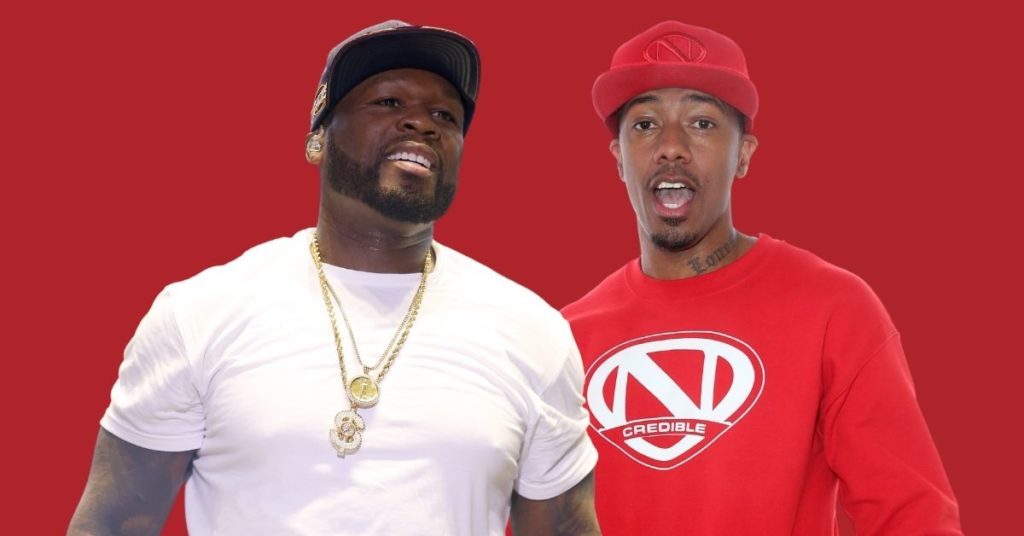 "50 Cent" jumped into Nick Cannon's ongoing beef with Eminem. After Em responded to Cannon's "The Invitation" diss track on Twitter, 50 took to Instagram to offer Nick a warning. "I don't understand to save my life why someone would pick a fight with EM. He is a different kinda animal, I haven't seen a motherfucker come close to beating him man. hey Nick that shit was trash, I oughta kick you in yo a## when I see you PUNK!" wrote Fiddy on IG. NickCannon quickly shot back by suggesting 50 Cent was an Uncle Tom for supporting Eminem. The host of Wild 'N Out and The Masked Singer posted a picture on Instagram of Samuel L. Jackson's controversial "house slave" character from the movie Django Unchained. The IG caption simply read, "@50Cent ."
13. Shoots Down A Battle With His Life-Long Nemesis, Ja Rule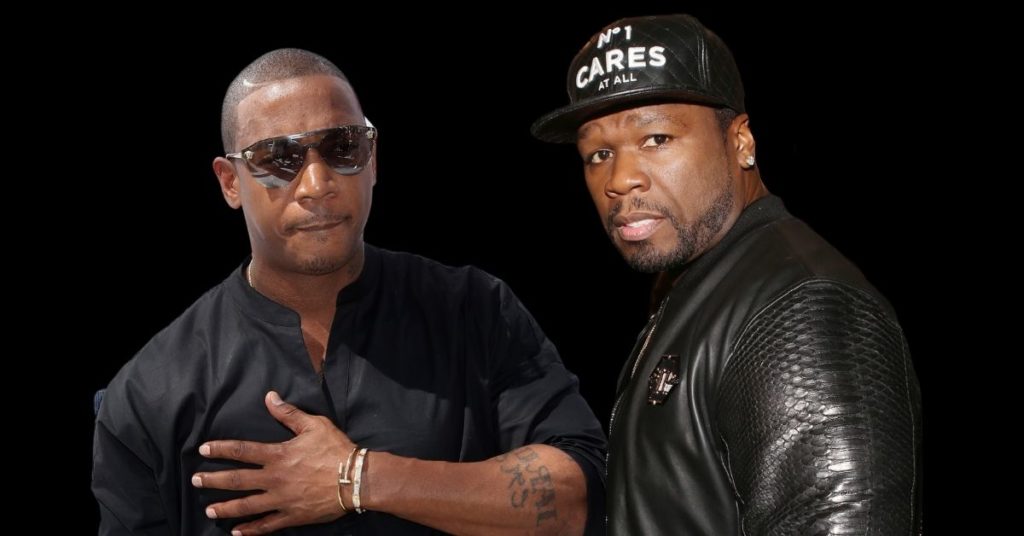 Ja recently expressed interest in taking their bad blood to Instagram with a "hits versus hits" battle. The Queens native told Swizz Beatz and Fat Joe that he "wants all the smoke" with Curtis. 50 became aware of Ja Rule's challenge. He responded on his own Instagram account with a gif of himself laughing. The caption read, "Who want to battle, and here's a moment of silence for the still sick and suffering. LOL." The G-Unit boss returned to Instagram a few hours later to send another comedic shot at Ja. Fif uploaded a photoshopped picture of the "Holla Holla" rhymer as a homeless person with a sign that says, "I will battle 50 Cent for attention."
14. Defeats Meek Mill In A Meme War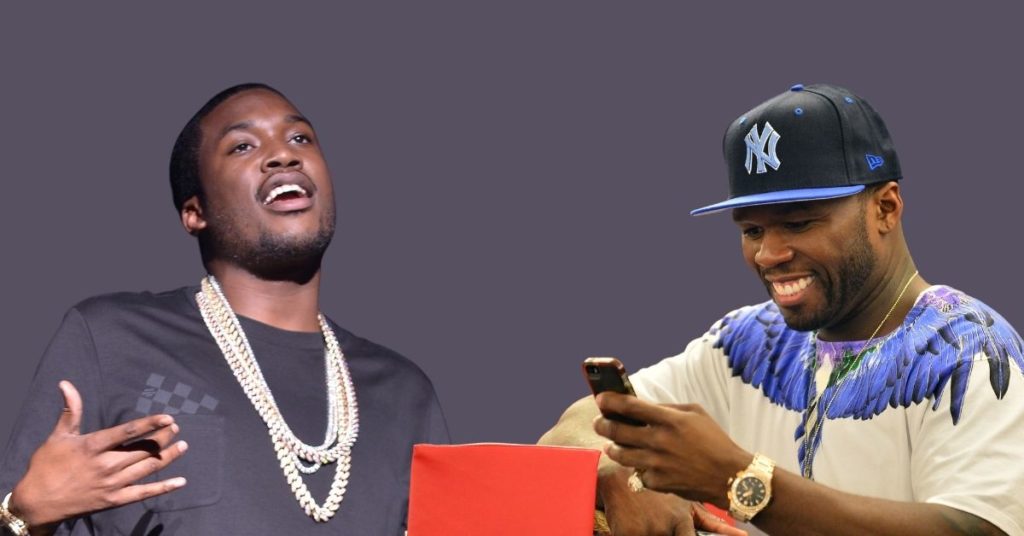 In 2016, 50 Cent battled Meek Mill in an Instagram war. Meek Mill grew tired of the social media beef and bowed out by submitting to 50 Cent's memes. Meek took to his Instagram to repost a post by comedian Michael Blackson, who said,"I think 50 is going to make this beef last till 2050… Just when you think this beef is over 50 finds a post of meek from his 1998 Myspace page smh. I will never beef with @50Cent that Neega's research team will find a video of me crying during my daycare days and embarrass me." Meek then posted, "Just stop @50Cent u like 40 something doing memes and sh*t… I submit to your memes lol."
15. Clowns Diddy and Lee Daniels' Sexuality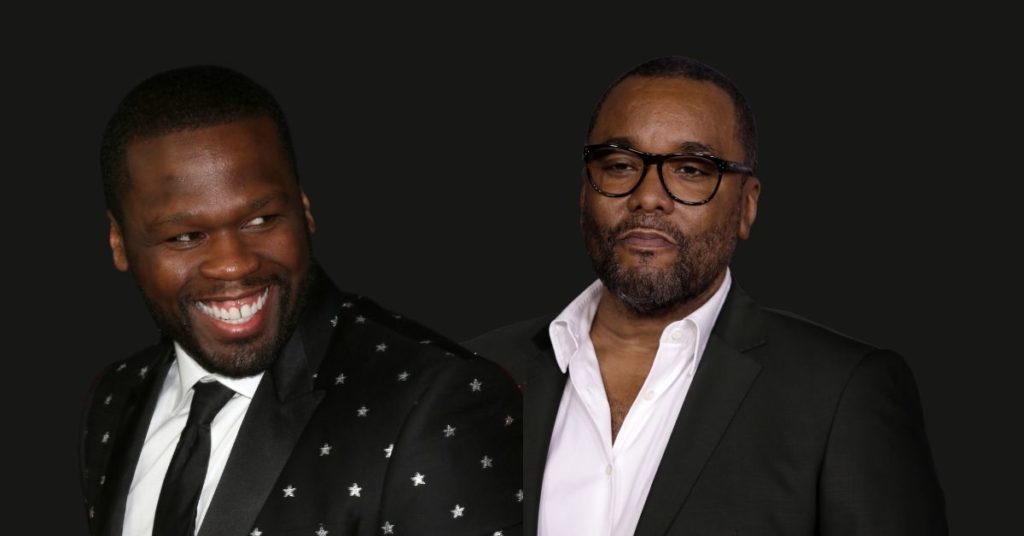 Curtis "50 Cent" Jackson never wastes a chance to take a shot a fellow Hip-Hop mogul Sean "Diddy" Combs. Three years ago, 50 posted an Instagram photo insinuating Diddy, Rick Ross, and Steve Stoute were gay. "I ain't saying nothing, but something ain't right. Lmao," wrote the native New Yorker in the caption of the since-deleted IG post. 50 threw more social media jabs at Diddy by using homosexual jokes. The "I'm The Man" rapper uploaded a pic of openly gay Empire creator Lee Daniels embracing Diddy. He wrote in the caption: "Lee: So you want the role or not puffy? Puff: yes ok, I'm coming over later. Lee: we have to wait till later? ?LMAO POWER COMING SOON!!!" 50 Cent feuded with the "Empire team after he accused the Fox show of copying the marketing strategy of his Starz series "Power."
16. Makes Fun Of An NYPD Sergeant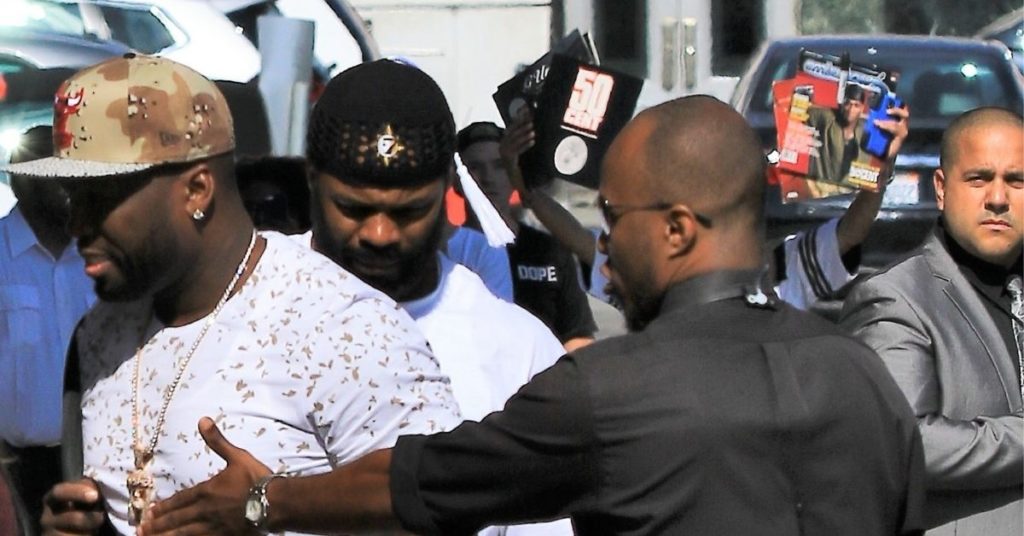 50 Cent celebrated on social media after learning New York Police Department Deputy Inspector Emanuel Gonzalez, who allegedly told officers to shoot the rapper "on sight," had been transferred. Gonzalez hit headlines with the alleged comments, made to his officers on June, 7th 2018, after learning the Fif was scheduled to attend a New York Police Department charity boxing match in the Bronx. An investigation was launched into Gonzalez, who was moved to the NYPD's Auxiliary Police Section, where officers "observe and report conditions requiring the services of the regular police" – a transfer widely considered a demotion.
The "In Da Club" star, who claimed he feared for his life following Gonzalez's threat, took to Instagram to celebrate the news, writing: "Remember this guy Commanding officer Gonzalez from the 72 precinct, They bust his a## down to auxiliary no more Strap just a flashlight and badge. LOL."
17. Clowns Kevin Hart For Getting Old During the Pandemic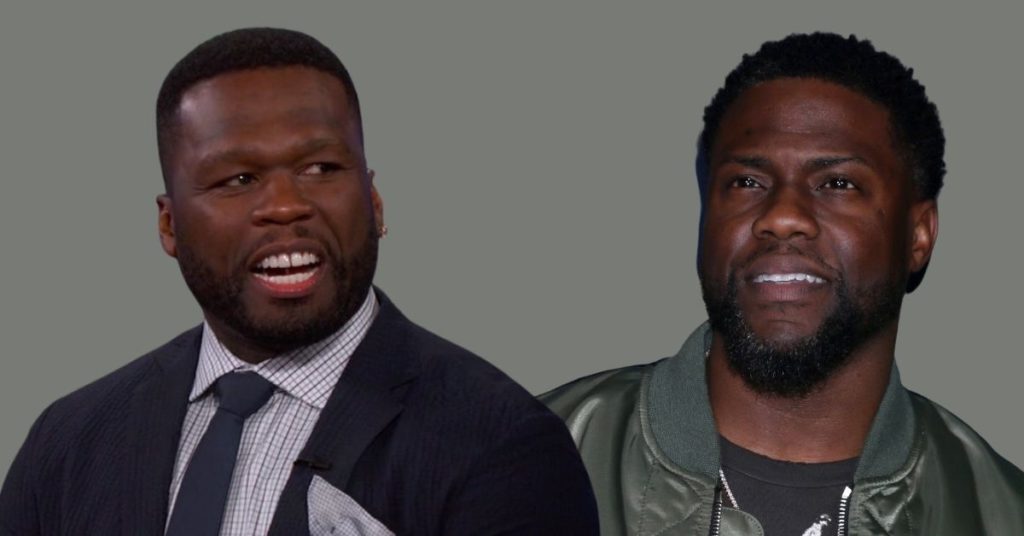 50 Cent took to Instagram to do one of the things he does best – troll. This time, the "Power" star posted a picture collage with Deion Sanders, Kevin Hart, and Sean "Diddy" Combs, and poked fun at the trio, who developed gray hair during the coronavirus pandemic. He wrote in a now-deleted post with eye emojis, "man where the f##k is the time machine, they got old on quarantine. LOL". Kevin Hart commented on the post with a series of laugh emojis and wrote, "F##k off man…. I used the product this week." 50 followed with, "love you boy, you know i f##k wit you keep winning."
18. Disses Gay Blogger Perez Hilton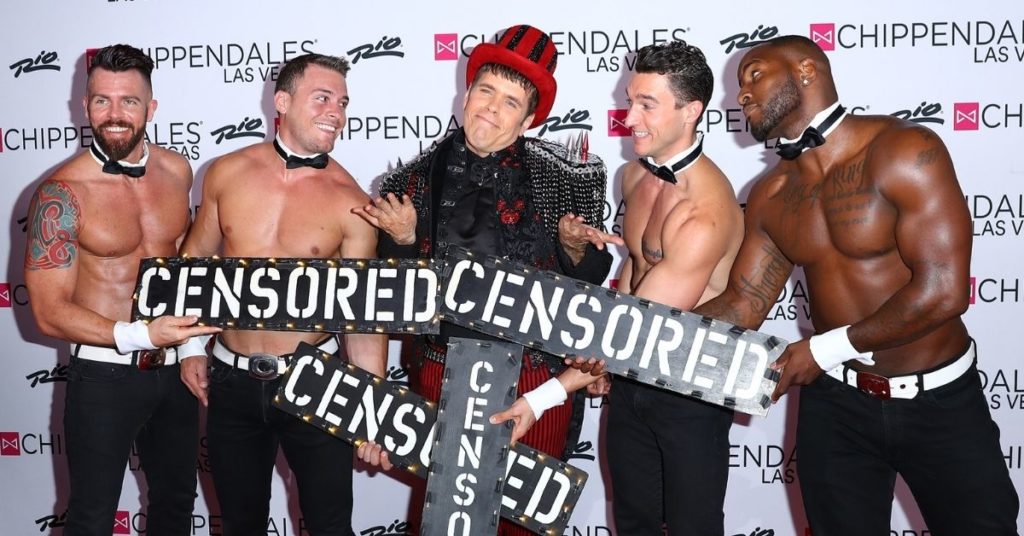 Back in 2010, 50 Cent fired off a series of tweets that drew the scorn of celebrity blogger, Perez Hilton. The rap star took to his Twitter page to aim at Perez Hilton, who labeled 50 Cent a "d##### bag" in a tweet. 50 Cent addressed the issue when he jokingly tweeted that he had a friend shoot up a gay wedding, along with a link to a picture of people fleeing a tragic scene. Hilton immediately noticed the tweets and replied. "50 Cent joking about violence towards gays is about as expired as the days when he used to be musically relevant." 50 replied that he wasn't scared of the "pink mafia," an alleged underground powerful group of gay Hollywood movers and shakers. The rapper posted another link to a man on a subway doing a split with the quotation: "You're dead 50! Dead! We are looking for your a##!" 50 Cent then urged Hilton to calm down. "Stop being so sensitive its a joke," 50 Cent tweeted. "Your acting like a big baby have a nice day…And my next song will make your sweet a## dance lol chill out."
19. Claims Young Buck Loves Transgendered Women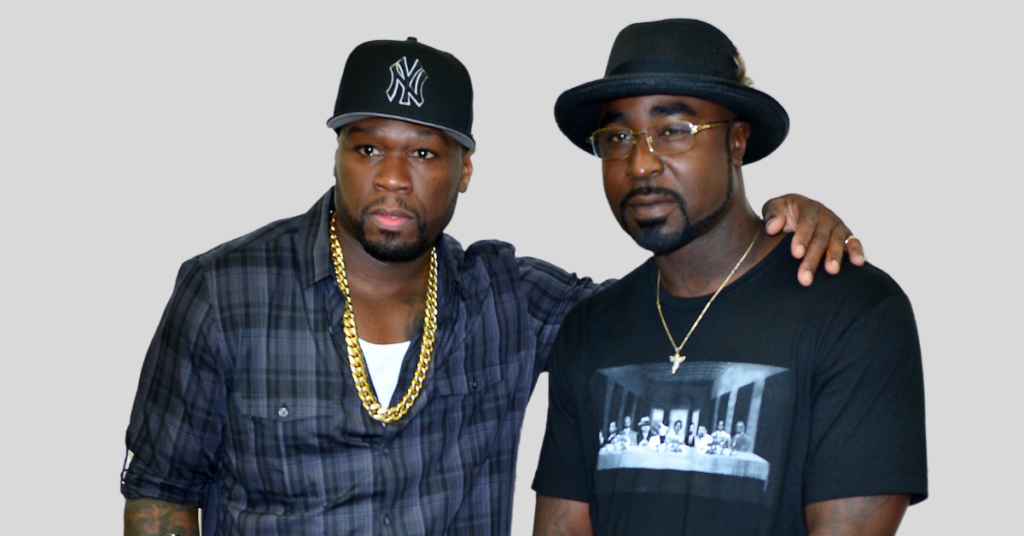 Former G-Unit comrades 50 Cent and Young Buck have been engaged in a long-running feud on the internet. Part of 50's Instagram attacks involve claims that Young Buck was attracted to transgender women. Fiddy clowned the Memphis rapper by posted a meme of two people embracing each other with the header "He Doesn't Know Yet." 50's separate caption suggested the picture was of a man with a trans woman. It read, " buck type sh*t, nah he know. LOL #lecheminduroi #bransoncognac."
20. Disses French Montana Just For Buying A Bugatti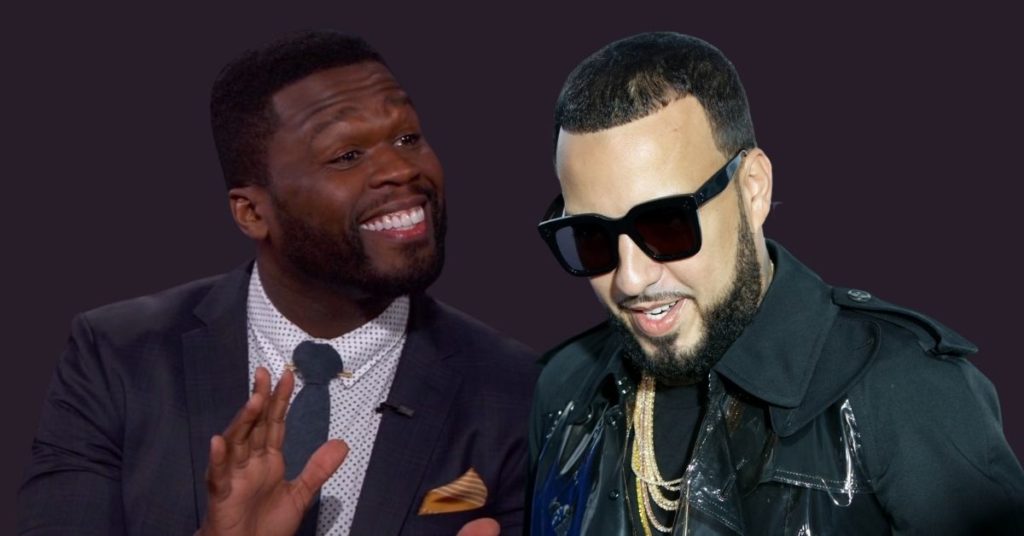 50 Cent and French Montana went to war on Instagram a few times. But the most memorable exchange started over a vehicle that most people can't even afford to buy. The disses started when French posted a picture of his Bugatti, and 50 complained that the car was a 2008 model. Fif posted two clips of him speaking about French's Bugatti, and accused his rival of needing five years to pay off the expensive automobile. "I just got the papers don't ever in ya life play with me he got a fucking 60-month loan on a 08…n!gga it will be 2025 when you out that car."
21. Says Sex Kills The Coronavirus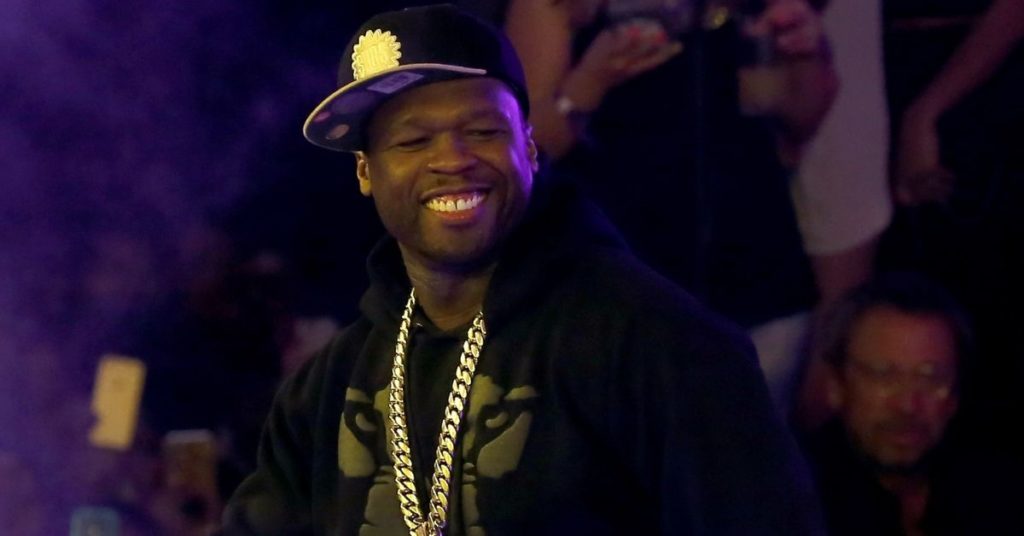 At the start of the pandemic in March of 2020, 50 visited the Starlet's Gentlemen's Club in Queens, where he liberally threw dollar bills at dancers on stage, despite America's Center for Disease Control and Prevention (CDC) urging people to stay away from public gatherings.
While 50, real name Curtis James Jackson III, was without a mask or gloves at the establishment, he didn't let the fear of contracting Covid-19 stop him from having a good time. Later on, 50 Cent shared his thoughts on keeping safe from coronavirus with fans online, as the "Power" star shared a fake viral screenshot of CNN newsreader Wolf Blitzer on-screen with a banner along the bottom reading, "Constant Sex Kills Coronavirus," and wrote: "oh ok we gonna be alright." 
22. Takes on Dr. Dre's Daughter During Divorce War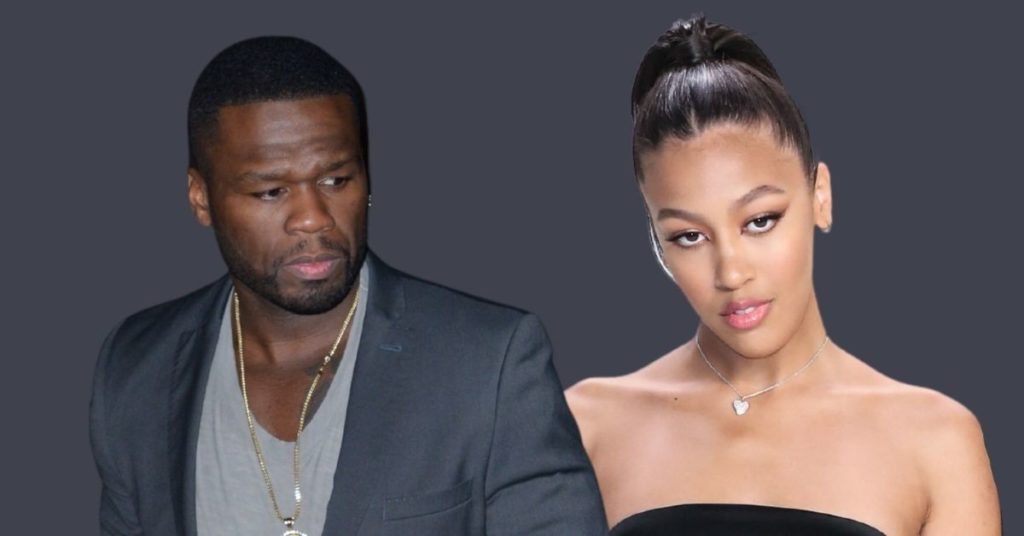 50 Cent tried to clown the already bitter divorce between his former boss, Andre "Dr. Dre" Young, and his soon-to-be ex-wife Nicole Young. Earlier this month Fif wrote, "These b##ches be crazy how do you even ask for 2 million a month." Truly, the daughter of the couple caught wind of his smart-aleck remark and clapped back … hard. "Haha… coming from an ugly, washed up, early 2000s rapper who filed for bankruptcy and is only envious of my family's wealth and lifestyle. Have fun spending the rest of your savings on steroids. F##k you," the young adult commented.
23. Flaunts Stacks Of Cash During His Bankruptcy Hearing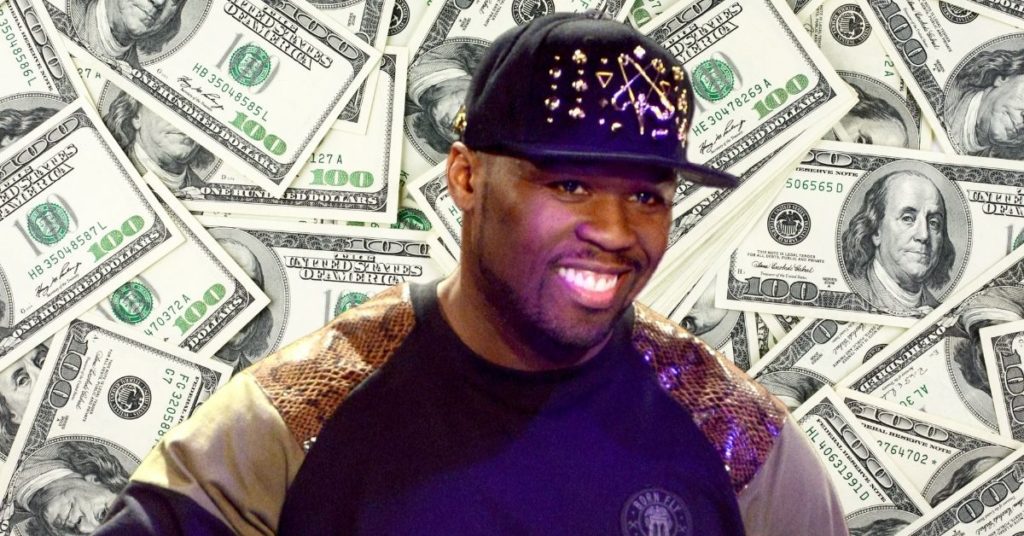 50 Cent may not be as broke as some people first thought, but the Hip-Hop mogul's Instagram post using stacks of "money" to prove he is not struggling was phony. That is according to documents 50 filed in court himself. 50 filed a statement to the bankruptcy court claiming the piles of cash spelling "broke" were just props and not real money. There were other posts on 50 Cent's social media accounts that also seemed to flaunt his wealth. The G-Unit boss claimed it is all for show to maintain his public image. However, other documents present 50 having at least $64 million in property and assets.
24. Clowns Bow Wow For Falling Off The Stage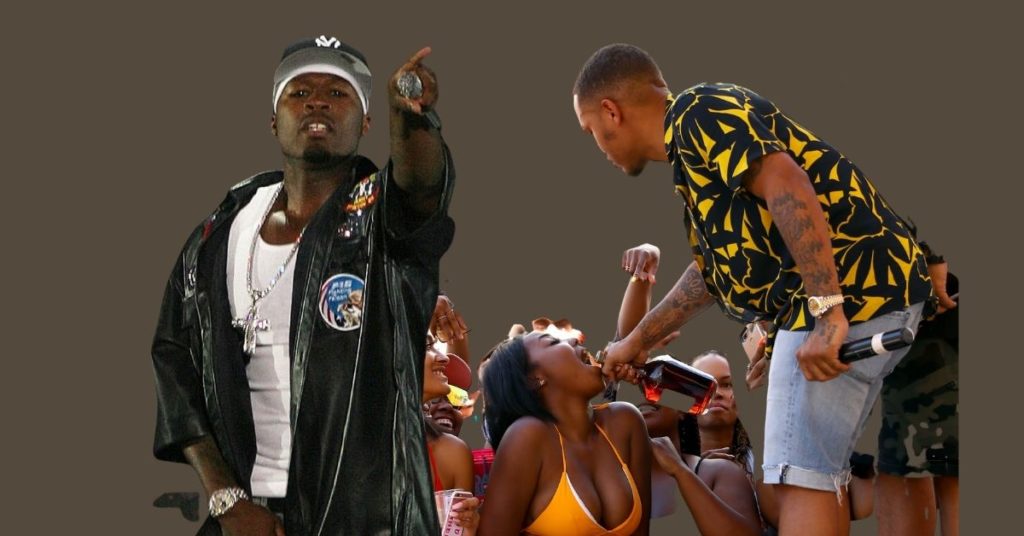 50 Cent made fun of Shad "Bow Wow" Moss on Instagram after he posted a video of the rapper taking a tumble while performing during a concert. "Damn it man, BOW WOW can't come to TYCOON falling off the stage and sh*t. NAH stay home," wrote 50 in the IG vid's caption. The clip has since racked up millions of views. The quote is a callback to 50 Cent clowning Moss in 2019 after Fif banned Bow Wow from his TYCOON Party in New York City.
25. Makes Fun Of Young Buck After His Girlfriend Shot At Him During A Domestic Dispute – And Takes A Swipe At His Sexuality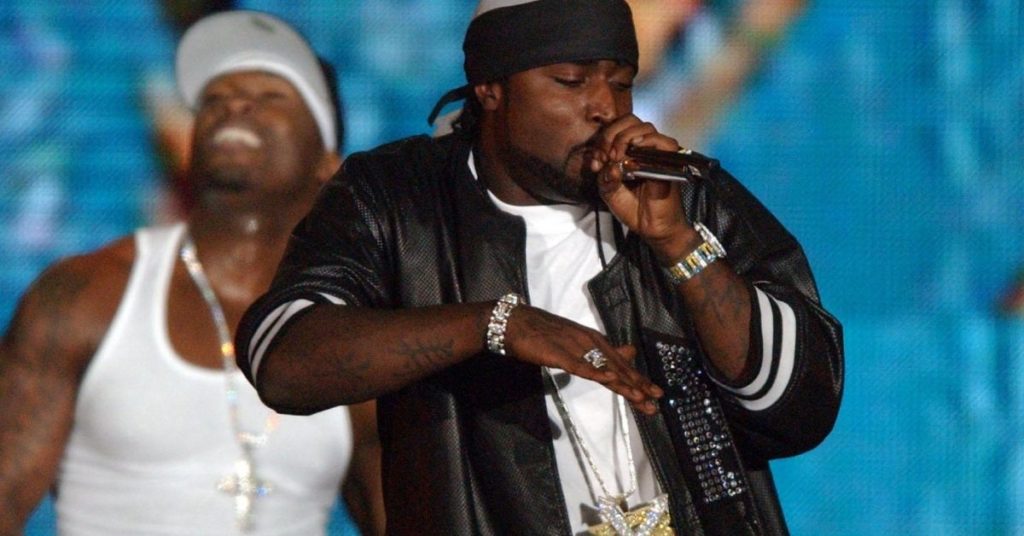 50 inserted himself in a domestic dispute between Young Buck and his girlfriend, Lucresia Neil. 50 posted a parody video making fun of the situation. Fiddy added, "Better stop playing with them boys, on Ig Buck she want YOUR [password]. LOL." Previously, 50 Cent mocked his "Blood Hound" collaborator for purportedly being attracted to transgender women. The East Coaster and the Memphis have been feuding publicly since as far back as 2008 when 50 leaked a taped phone conversation where Buck could be heard crying.
26. Rides For Snoop Dogg After He Called Gayle King A "Bald Headed B##ch" For Calling Out Kobe Bryant
50 Cent attacked U.S. TV personality, Gayle King, for bringing up Kobe Bryant's 2003 sex scandal in an interview with basketball legend Lisa Leslie. During the TV interview, she dared to go where most have not in the wake of Kobe's death in a helicopter crash by suggesting Bryant's legacy was "complicated" over allegations brought against Kobe by a 19-year-old hotel employee in Colorado. Posting a video of the clip, he captioned it: "What is this, wait somebody gotta help me understand why they keep doing this. I apologize for my language in advance let's talk about this."
27. Laughs At Oprah Winfrey's Tumble On Stage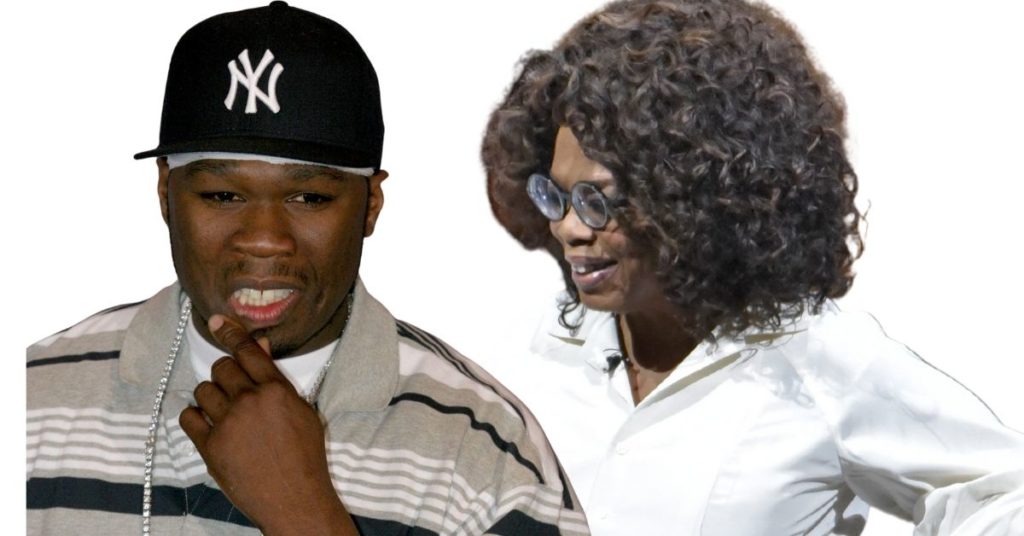 Oprah Winfrey had quite a spill during her 2020 Vision tour. At The Forum in Inglewood, California, the mogul coincidentally fell over, as she was talking about wellness and balance. Several people took to social media about the unexpected fall, including 50 Cent. Reposting the video on his Instagram page, 50 captioned it, "what the f##k happen here, michael jackson's ghost trip her." The MJ joke is most likely about Oprah's involvement in the "Leaving Neverland" documentary, which accused the pop singer of sexual abuse.
28. Brushes Off Burglary Attempt At His Own House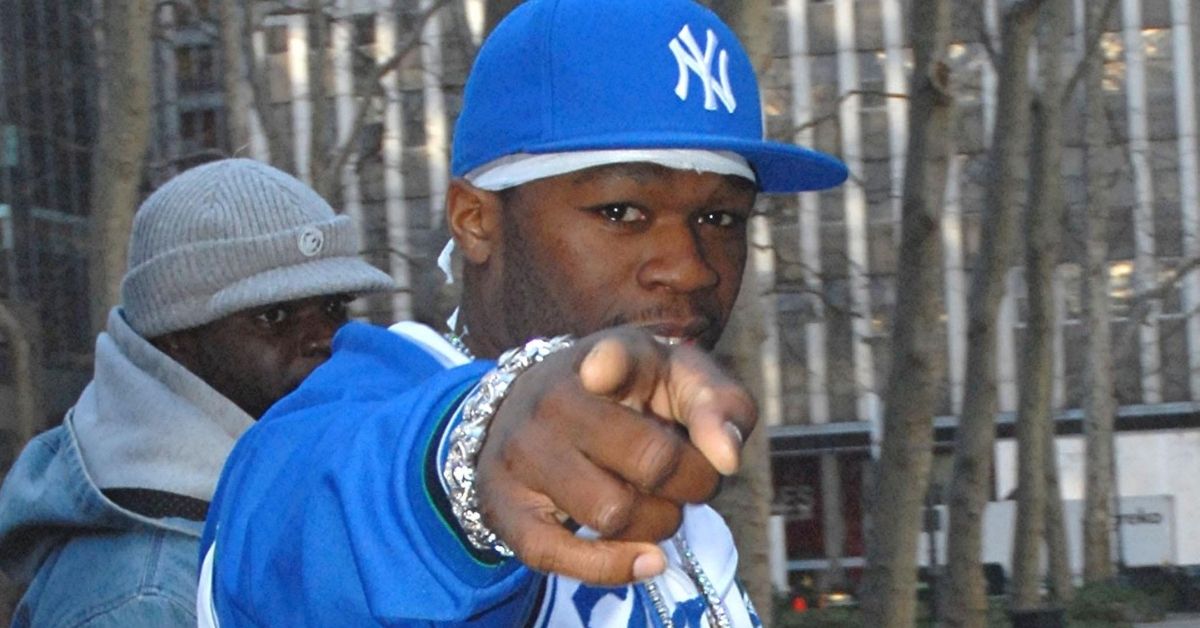 Rapper 50 Cent once joked about the trouble he had selling off his Connecticut mansion after the property was targeted in a break-in. Police arrested a guy on the grounds of the 52-room Farmington estate and charged him with counts of second-degree burglary, trespassing, criminal mischief, and attempted larceny. 50 Cent was not at the sprawling pad at the time and nothing appeared to have been taken in the incident. 50 shared a report of the break-in on his social media page and cheekily captioned it: "What my house got robbed, I thought I sold that MF (motherf##ker)." 50, real name Curtis Jackson, purchased the home for $4.1 million from boxer Mike Tyson in 2003.
29. Makes Fun Of India.Arie's Hair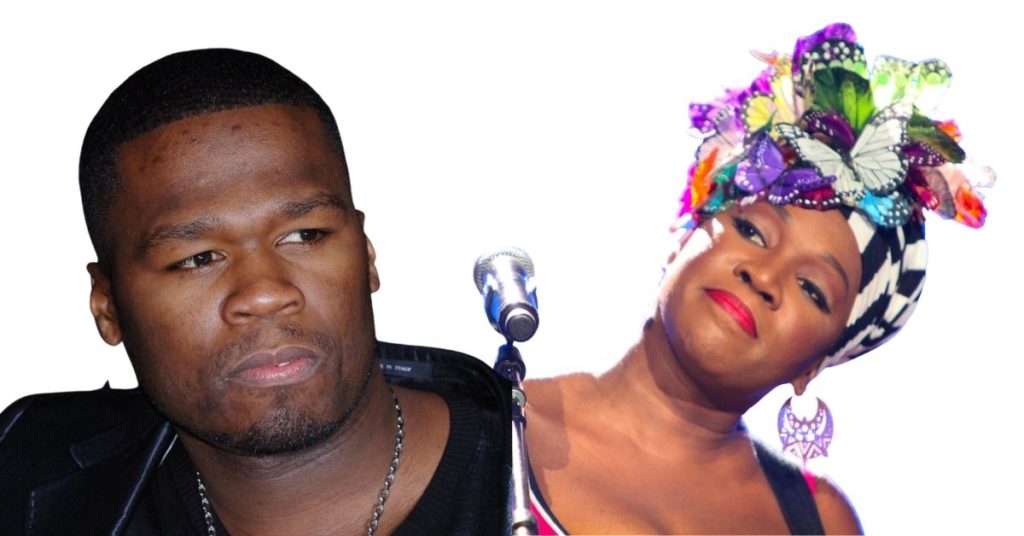 The rapper got into with a few women, who decided to remind 50 that there were other ways to contact his oldest, estranged son Marquise, other than social media. 50 went off on the women saying, "Bitch you should be focused on your hair and your 4×4 head. You nappy head Indie Irie looking b*tch." Needless to say, 50's comments were pretty offensive. 50's comment suggested that India Arie and her natural hair aren't beautiful.
30. Disses the Emmy Awards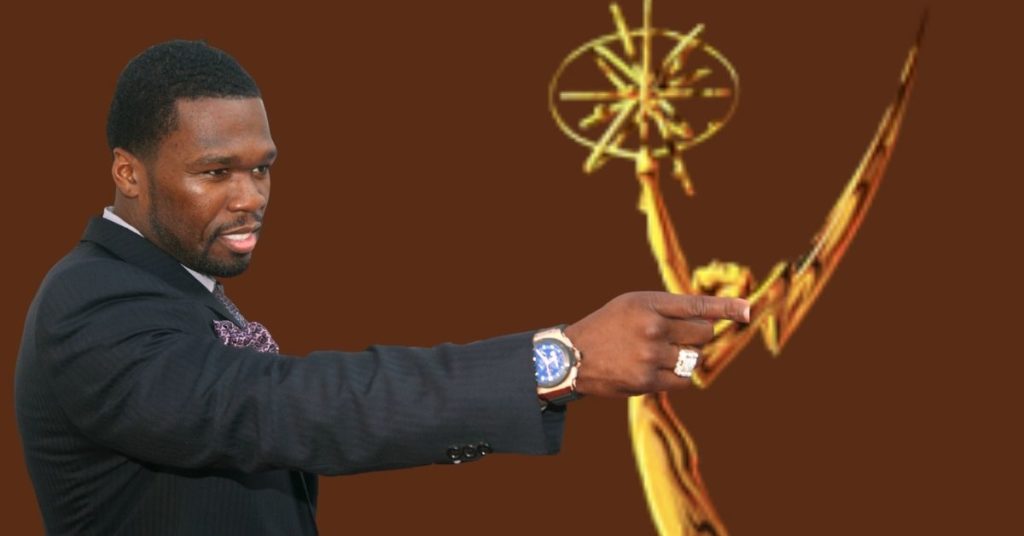 Fif was not happy with the Academy of Television Arts & Sciences when the 72nd Primetime Emmy Award nominations were announced, because none of 50 Cent's shows were recognized. "Ok here it is [Emmys], My Black ass for your consideration to kiss Fuck your organization I only care about NAACP awards. " The rap mogul also posted a photo of a bronze derriere. The Queens, New York native's G-Unit Films and Television production company is responsible for programs such as "Power" on Starz and "For Life" on ABC.
31. Laughs At Dwyane Wade's Transgender Daughter
This year, Dwayne Wade has been speaking out in support of his 12-year-old transgender daughter Zaya Wade. She became a major topic of discussion online. 50 Cent chimed into the discussion and uploaded a meme of accused pedophile R. Kelly and the retired basketball player. In the picture, R. Kelly is quoted saying, "Heard you had a daughter now." In the picture, the 13-time NBA All-Star is captioned saying: "U touch her I'll kill ya." 50 thought the image was hilarious, writing: " LOL NOW THIS SOME FUNNY SH*T." Some celebrities like Boosie Badazz and Young Thug were critical of Wade backing his child's decision to transition to a girl, while others like Cardi B publicly defended Zaya.
32. Disses Starz!
With 50 Cent and his hit show 'Power', it's hard to tell what is and what isn't a publicity stunt. While fans have been head-over-heels in love with, 'Power,' for a moment, there were internal problems between 50 and the show's home network, Starz. At one point, despite the success of "Power," Starz balked at extending the show's seasons at the producer's requests. Hold-nothing-back 50 took to his Instagram to reveal that he's considering leaving the network! "I woke up feeling a little different about POWER this morning. If the biggest show on your net work doesn't mean anything, what does your network mean STARZ? I'm taking my talents to south beach f-ck this," said 50.
33. Encouraged Everyone To Vote For Former President Donald Trump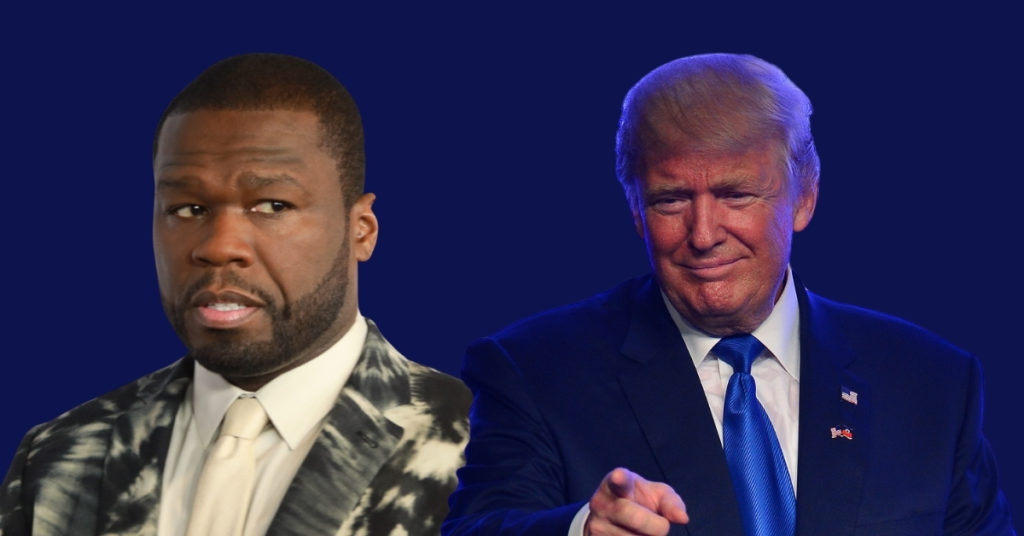 50 Cent jokingly pledged his allegiance to President Donald Trump during a heated race for the White House and was all about the money. Fif lit up social media after he went on Instagram to announce his support for President Trump and to denounce President Joe Biden, over his plan to tax rich people in New York. "👀WHAT THE F###! (VOTE ForTRUMP) IM OUT, 🏃‍♂️💨F### NEW YORK The KNICKS never win anyway. 🤷🏽‍♂️ I don't care Trump doesn't like black people 62% are you out of ya f###### mind. In the end, 50 was just trolling and reneged his support for Trump. 
34. Berates Kanye After He Broke Down Over Revealing Kim K Almost Aborted Their Baby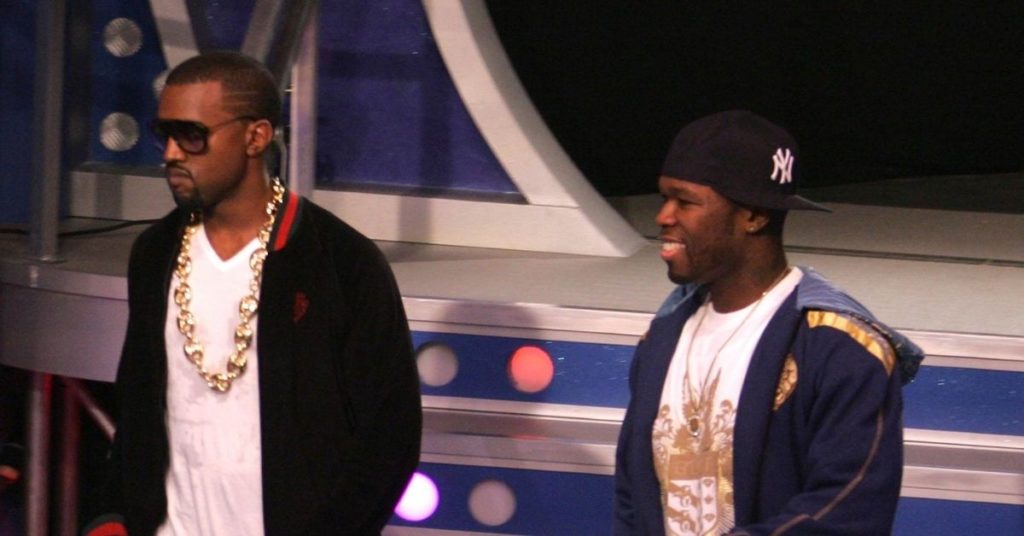 Kanye accused his wife of trying to have him locked up after he cried hysterically at a "campaign rally" as he announced his bid for the White House in 2020. Kanye was driven to tears as he told a story of how Kim once wanting to abort his firstborn child, Northwest. Kanye also referenced Jordan Peele's award-winning film "Get Out." 50 Cent took to Instagram to offer his thoughts about West's epic multi-message Twitter rant, which has now been deleted from the site. "oh sh*t, fool you said you almost killed your daughter. Your wife knows best sit your a## down. Happy wife happy life," wrote 50 on Instagram.
35. Refused To Donate Money To Flint With Meek Mill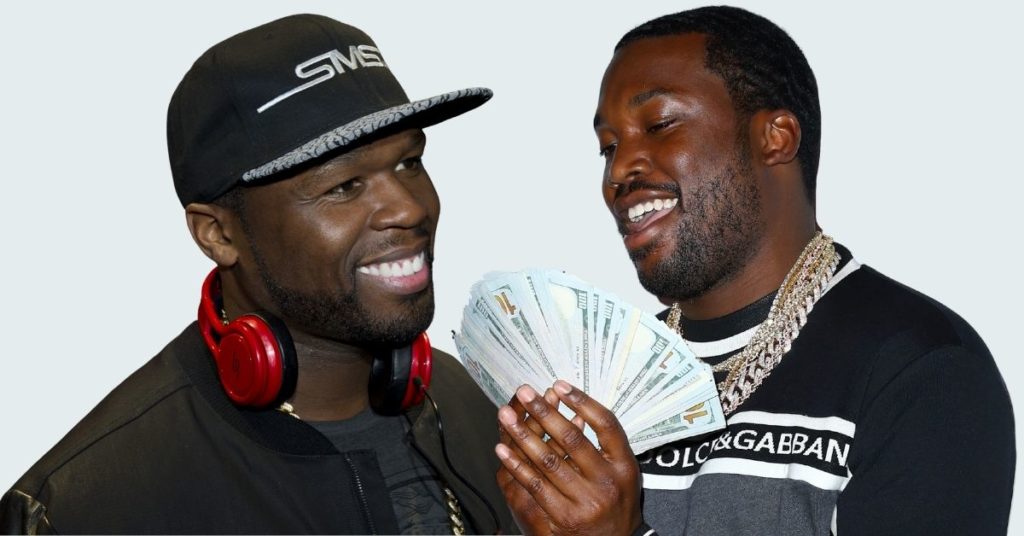 In an attempt to shift the tone of his feud with 50 Cent, Meek Mill challenged the G-Unit boss to match a $50,000 donation to Flint, Michigan to help out with the infamous water crisis. "I got 50k to donate to waters…Let's see if we can have [50 Cent] match me! I'm pretty sure 'flint' supported us! Serious post contact…Roc nation will purchase for me and ship! Not even just him all entertainers! I ain't got the time posting memes and shit…'Way too trill for that." 50 responded to Meek. He posted on his own IG page: You know you only trying to donate so you can try and use it in court shit head. You don't have money to give away. When Nikki find out you playing with her money boy, oh boy your in for it….I just landed and I see this, this shit head must be on some good drugs. We don't start and stop when you feel like it. You started for no reason, get to the gangsta shit you know I like that shit Head.
36. Takes On "White Boy" Conor McGregor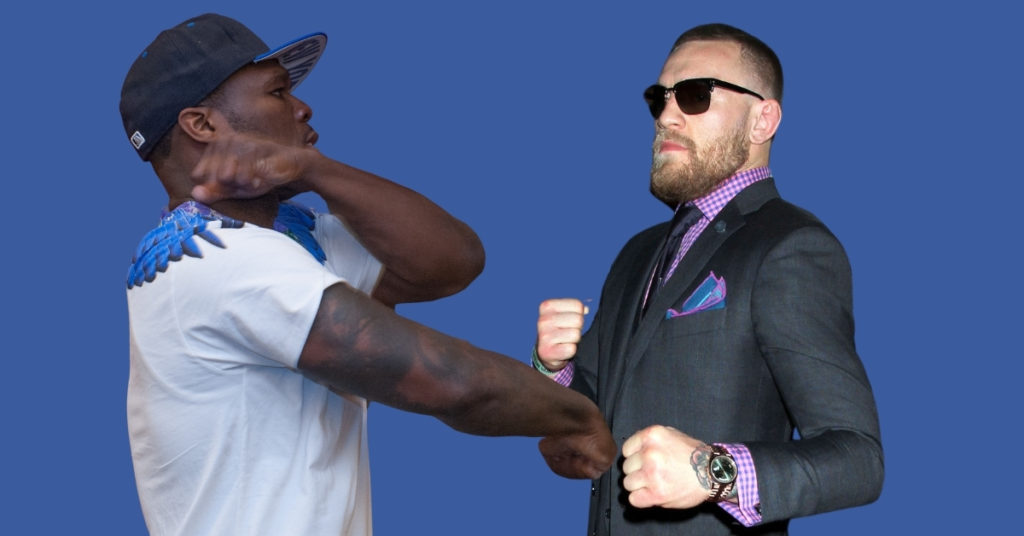 Conor McGregor and Floyd Mayweather were in New York for the third stop on their promo tour to promote their highly anticipated boxing match back in July of 2017. While being in the city that birthed Hip-Hop, McGregor used the moment to blast Queens rapper 50 Cent. "What's up New York City? 50 Cent's a b-tch," McGregor told the Brooklyn crowd. Of course, 50 responded to Conor's insult. "what the f-ck wrong wit this white boy, you fighting Floyd not me fool. LOL." 50 followed that statement with another IG post that read, "Little leprechaun Vs. KANAN July 16 Sunday 9Pm POWER Episode 4. Ain't no tapping out over here LOL."
37. Admits He Had A Thing For 69-Year-Old Actress Dame Helen Mirren
50 Cent fell for the charms of Dame Helen Mirren, insisting he finds it hard not to just stare at her whenever he's in her company. The 69-year-old Oscar winner and the rapper, who is almost 30 years younger, met up on the red carpet at the 57th Monte Carlo TV Festival in Monaco, and he admitted he had a new crush. 50 Cent posted a photo of the odd couple together on Instagram and added the caption: "70 is the new 50… Yeah, I think I love her, man. I'm trying not to stare at her. She know she turns me on. She just has that thing, you know, I can't describe it. LOL." Dame Helen isn't exactly single – she is happily married to moviemaker Taylor Hackford. 
38. Disowns Tekashi 6ix9ine For Snitching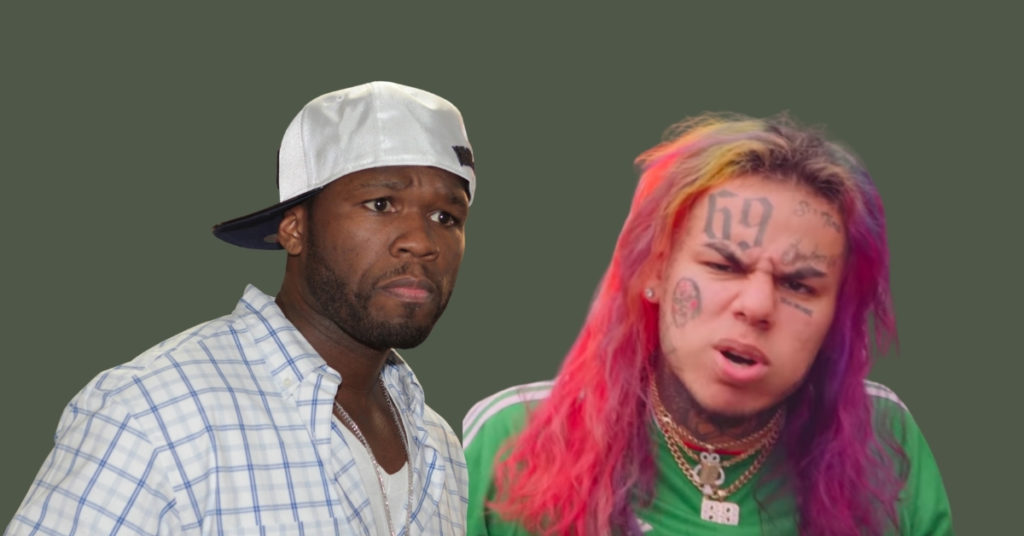 50 Cent might be winning as a television producer and rap star but in most people's eyes, when it comes to his relationship with his oldest son Marquise Jackson, he's not winning any awards. Fans wanted to know if Fif saw his "industry son" Tekashi 6ix9ine since he was released from prison after cutting a deal with the Feds and telling on the Nine Trey Gangsta Bloods. 50 said he had not and had no intention of checking for the Brooklyn rapper. He said on his Instagram Live: "Nah… I ain't heard from 6ix9ine. He's his mother's child now. He told on everybody." After a moment, he chimed back in. "He better than Marquise though. I'll take him before I take my actual biological… haha… F##k that n##ga."
39. Blasts Actor/Producer Jackie Long Over $250,000 Debt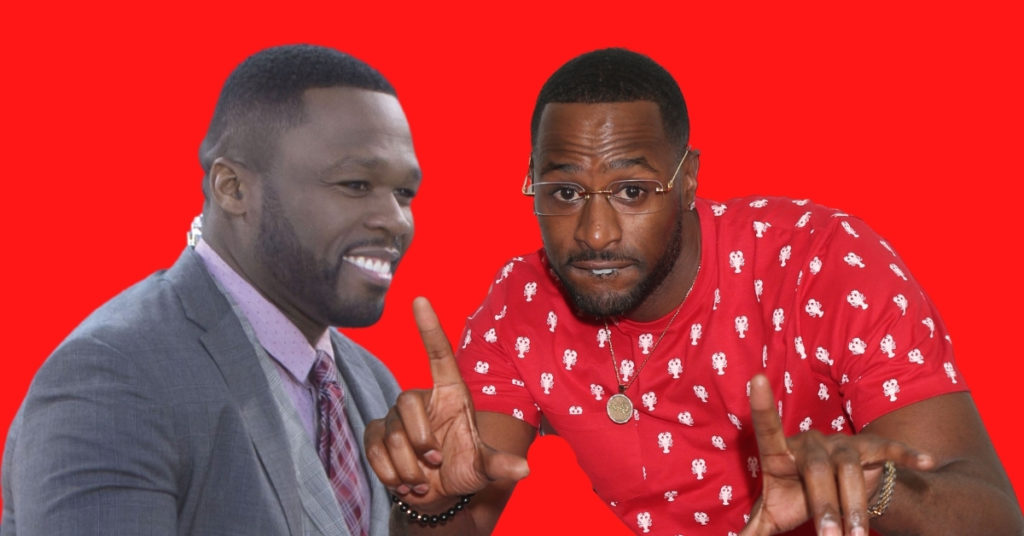 39. 50 Cent took on actor Jackie Long claiming the actor and producer was among the people on his hit list, for falling behind on paying the G-Unit bosses loan back. "This punk ass nigga @jackielong better give me my money. You on BET now you can have mine by Monday fool," 50 Cent said in a since-deleted post. Jackie allegedly borrowed $250,000 from 50 and didn't pay the rap star back fast enough. Jackie Long admitted he borrowed the money from Fif when he replied "Nigga I gave you $250k you bitch about what nigga?" Of course, 50 shot back with more venom: "Jackie interest Jackie you gotta pay me, puff was gonna kill you fool. I saved your life."
40. Disses Kareem Abdul-Jabbar For Not Paying The Proper Respect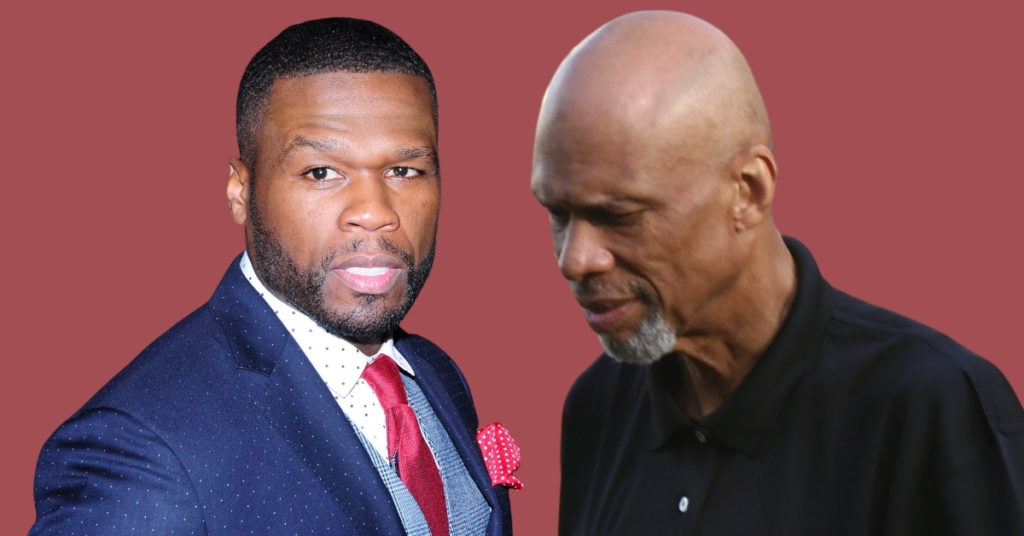 Somehow, 50 Cent managed to beef with NBA legend, Kareem Abdul-Jabbar. 50 was heated over a random encounter with Kareem in an airport that went left when the legend did not recognize the famous rapper. "I was in the airport one time, i looked i said oh shit that's Kareem abdujabar i went and said what's up, he looked at me like i was crazy👀I said oh shit 🤔😠well fuck you then, you old ass nigga I don't give a fuck about a sky hook nigga, niggas been trying to kill me shhiiittt fuck you.😡I was mad i said something to his ass. #bransoncognac #lecheminduroi."
41. Shamed Producer Randall Emmett Into Paying Off A Huge Debt 
50 Cent had an epic feud with producer Randall Emmett, who was shamed into paying the rapper $1 million. 50 took to IG and demanded the producer get him his money no later than Monday. The feud took on a life of its own after Emmett, who is engaged to "Vanderpump Rules" star Lala Kent, went viral after he misspelled the rapper's name as he told the rap star he was having a health crisis and headed to an emergency room, adding, '"I'm sorry fofty." 50, real name Curtis Jackson, explained the million dollar debt stemmed from an overdue business expense connected to Emmett's involvement in his Cheetah Vision film company.
42. Sparks A War With Actress Taraji P. Henson Over "Empire"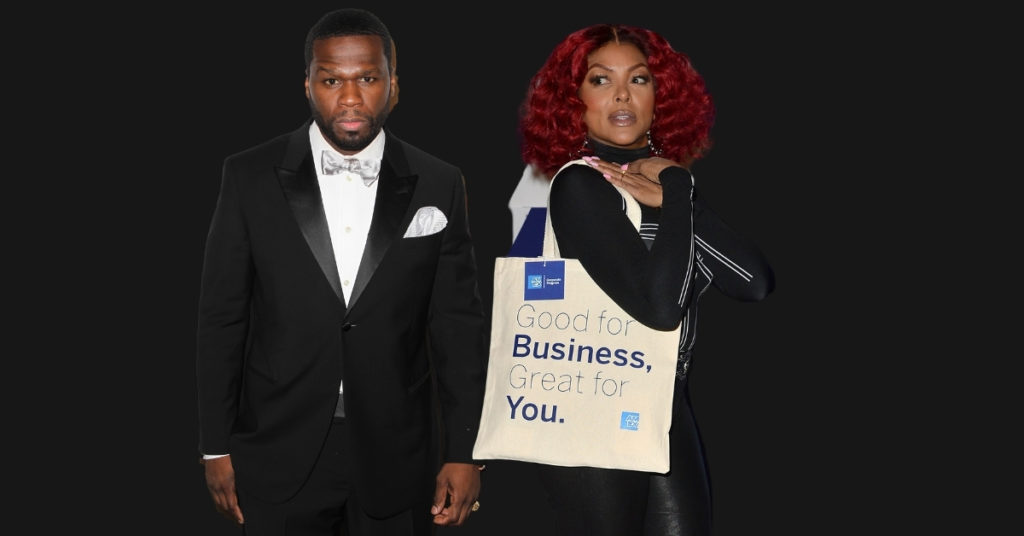 50 Cent and Taraji P Henson's on and off again feud stretches back to 2015 when the Queen's rapper claimed "Empire" writers were borrowing ideas from his hit show "Power." The accusations caused a back and forth between the pair on social media, and the feud was eventually worked into a storyline for the debut episode of season 2 of "Empire." Later on, Taraji P. Henson blasted 50 during an interview for T.I.'s podcast "expediTIously." She accused the G-Unit boss of tearing down another successful black person with behavior she labeled "embarrassing." 50 didn't waste a minute replying. "I'm sorry no one is watching your show anymore. I realize I have to work on the fact that I have less empathy then others. I have met with the top executives at Fox and sold them ('The Notorious Cop') it's the show that is replacing yours but I really want to work with you. I mean your awesome we would work well together but if you don't like the idea I understand. if you don't roll with me, your gonna get rolled the f##k over."
43. Embarrasses Naturi Naughton, A Star In His Series "Power"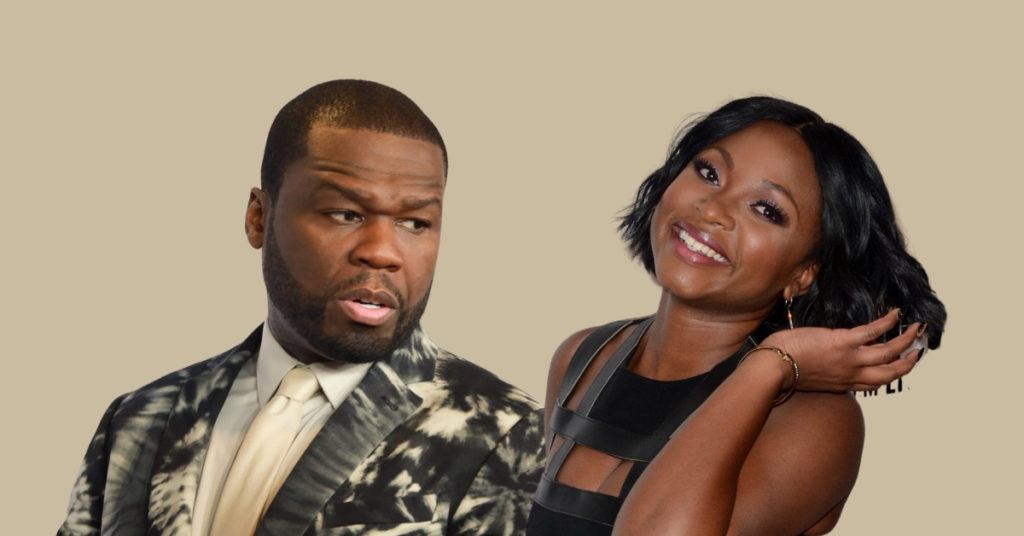 Not even the stars he employs on his hit show "Power" are safe from his meme game. The rap star/producer posted a meme making fun of Naughton's hairstyle by comparing her to the character Goro from Mortal Kombat. He wrote as a caption, " Who the fuck did this, POWER is #1." This came after 50 apologized to Naughton earlier this month for posting the picture on IG. The former 3LW singer responded to the Power executive producer's latest jokes on Twitter and Instagram. She tweeted, "@50cent Did we have a fight and I not know about it?"
44. Roasts Paris Jackson For Defending Michael Jackson Over "Leaving Neverland Documentary"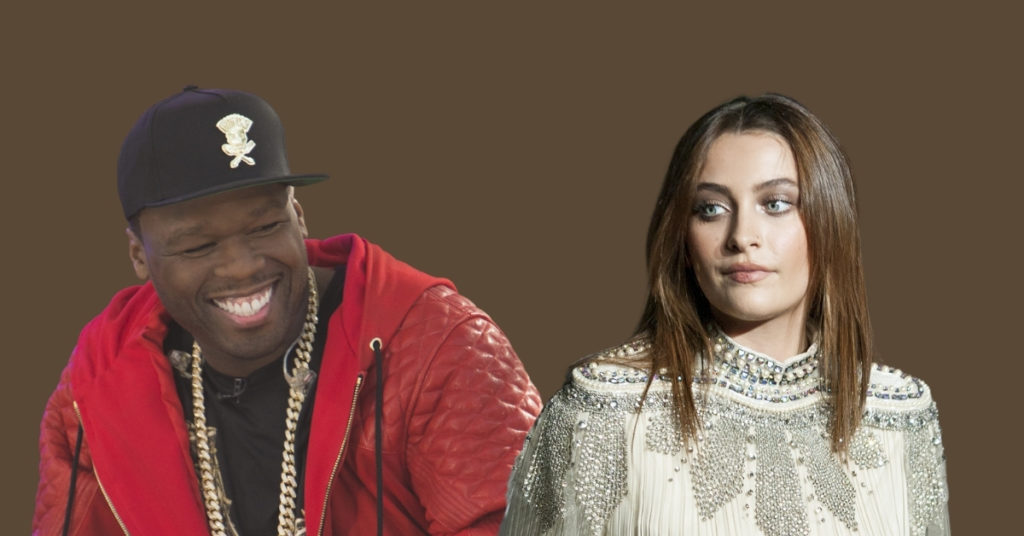 Out of all the beefs 50 Cent has been involved in throughout his career, not too many people would have predicted the outspoken mogul would be feuding with a dead man. 50 caught backlash from Michael Jackson's fans for suggesting Chris Brown was a better performer than the deceased King of Pop. Then MJ's daughter Paris Jackson got involved in the situation by standing up for her dad on social media. The 21-year-old scion wrote in 50's Instagram comment section, "superbowl 1993. true legends don't need to exert outrageous amounts of energy just to grasp your attention. Fif first responded by referencing the sexual misconduct allegations leveled against MJ in the documentary. He posted on IG, "Why am I the bad guy, I understand how you feel Paris, but does anyone care about how the little boys butts feels."
45. Laughs at Moneybagg Yo's Picture With Megan Thee Stallion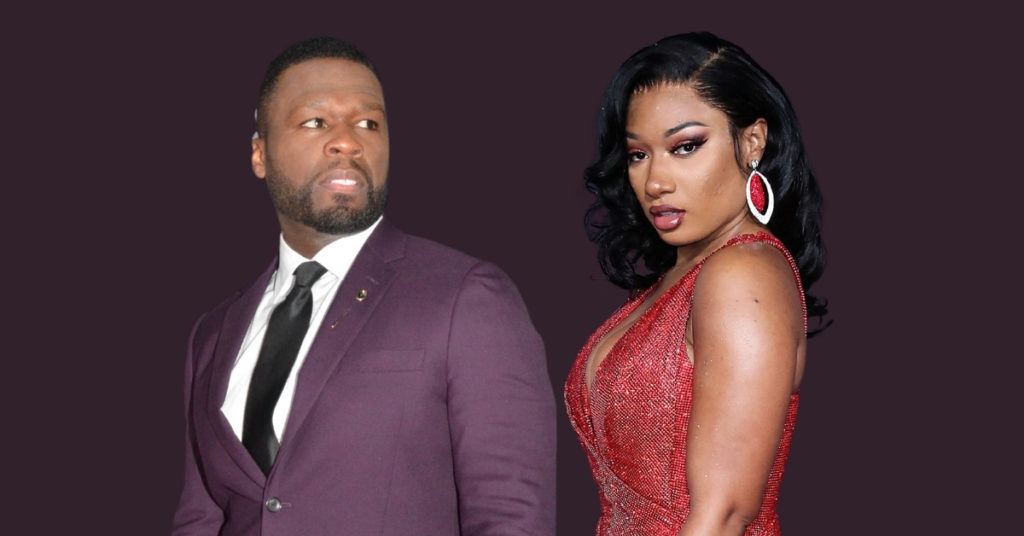 At one point, Moneybagg Yo and Megan thee Stallion were an item. The Memphis rapper uploaded a photo of himself and his ex-girlfriend to Instagram. That's when 50 got involved and commented, "All kinda good looking hoes out here the pressure a break em. Lol," taking a swipe at Megan's looks. Moneybagg Yo didn't like the insult. "Yeah hoes but she don't fall in dat category," he responded. 50 returned to IG to apologize. "Hey @moneybaggyo I looked at this picture saw your comment, and wrote that I didn't even realize that was Megan. Misunderstanding no disrespect I'll hit ya phone later."
46. Stalks Altice Worker After Cable Giant Dropped Starz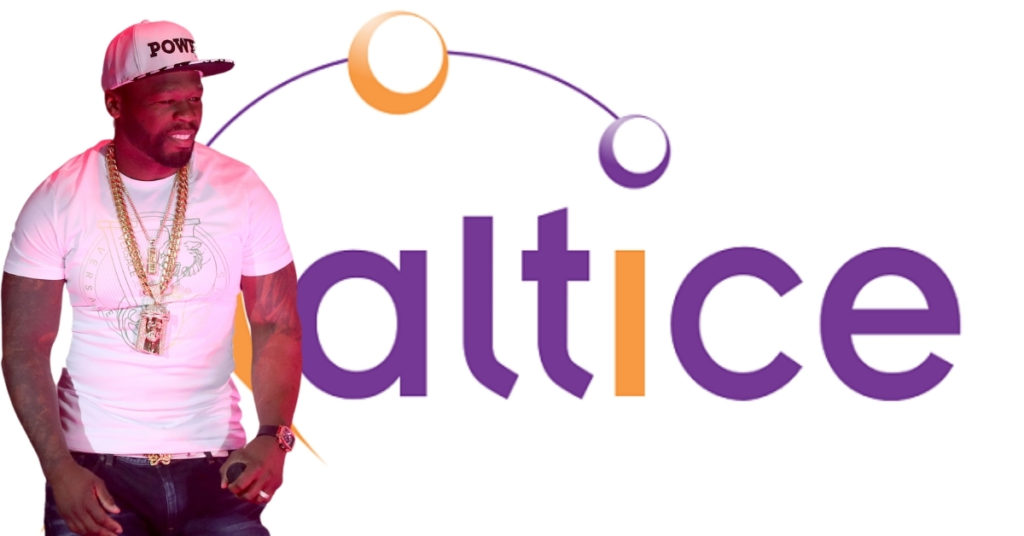 50 Cent was criticized over an Instagram in January of 2018 after he stalked an Optimum van driver. 50 was mad because Altice, Optimum's parent company, dropped Starz from the lineup. In an IG post, the rapper followed the "motherf##ker" in his Rolls Royce and threatened to ram the driver with his luxury vehicle. "Look at this b##ch, he don't even see me following his motherf##king a##. Optimum motherf##ker, f##king with my series and s##t," the angry rapper fumed. Altice just issued a statement condemning 50 Cent's actions, which was posted to his millions of followers.
47. Exposes Fake Text Messages From Will Smith After Jada's "Entanglement With August Alsina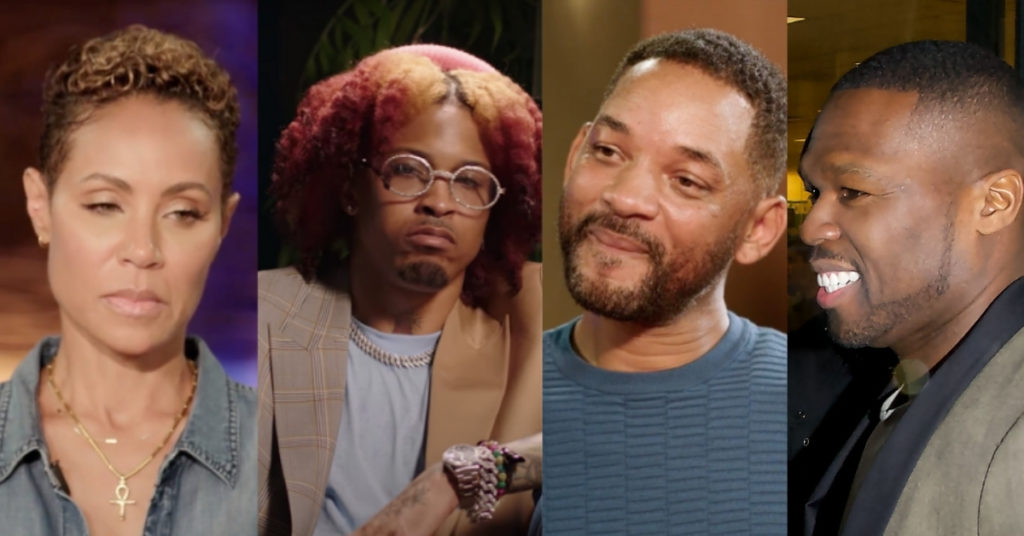 After initially saying August's amorous admissions were "absolutely not true," Jada came clean during a Q&A with Will on her "Red Table Talk" podcast. Jada admitted she became entangled in a relationship with August Alsina starting in 2015. Enter 50 Cent. Fif fooled everyone when he posted a fake message he claimed he sent to Will Smith a text message to check up on his famous friend. The fake conversation ended with Will Smith cursing out the rap star. 
48. Laughs at Rev. Al Sharpton's Funky Dance Moves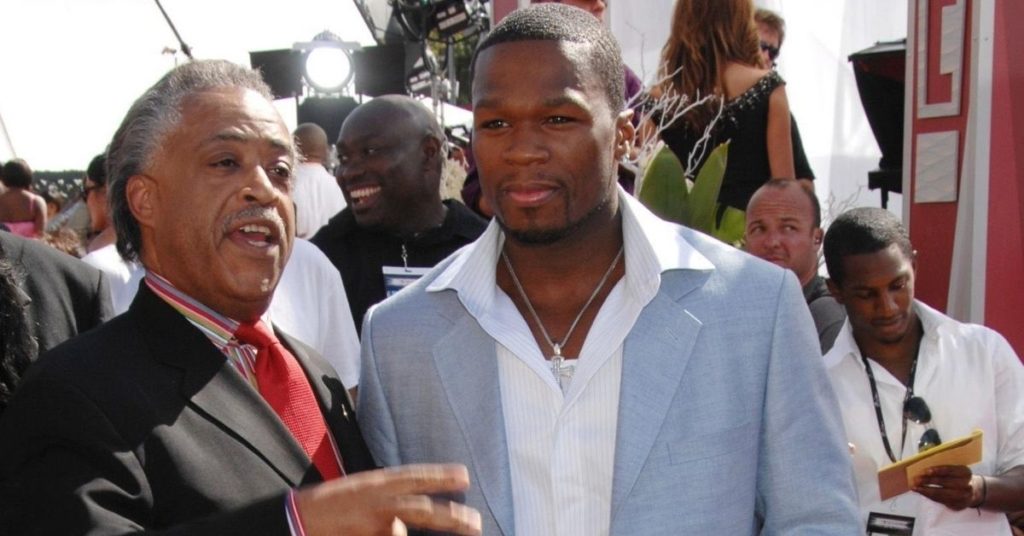 50 Cent is known for going in on people with his social media, and one time he aimed Reverend Al Sharpton. Thankfully, 50 took some light jabs at Reverend Al, who went viral after a clip of him busting out some dance moves in Harlem hit the Internet. When Stevie Wonder's hit song "Sign, Sealed, Delivered" started to play, the holy ghost possessed the Reverend Al, who started dancing with a woman clad in a "Do Not Disturb" shirt. The 64-year-old broke out some fancy dance moves when he was surrounded by a variety of women in the crowd, who playfully danced along with the legendary Civil Rights activist. "Rev Al was fucking it up, TYCOON shit 😆we litty on this side. LOL #lecheminduroi #TheKing🍾 #bransoncognac"
49. Makes Fun Of Lil Wayne For Getting Charged With Having A Gun On His Private Jet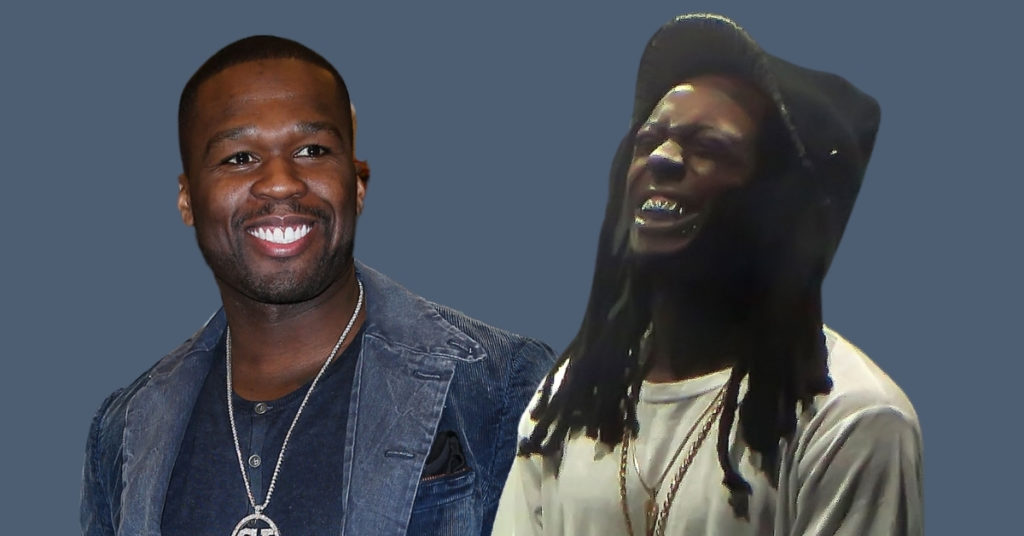 Lil Wayne ran afoul of the law in December of 2019 when the Feds raided his private jet in Miami and supposedly caught the New Orleans rapper with a gun and some ammunition, which was allegedly in one of Wayne's bags. Wayne, who lent his support for President Donald Trump during the 2020 election, was finally charged with being a felon in possession of a firearm and ammunition in December of 2020. 50 Cent decided to offer the Young Money boss some advice. "Wait a minute Trump still got 63 days left, call him wayne. get that fool on the phone. they gonna try to put you in jail for supporting trump," 50 Cent posted. 
50. Disrespects Terry Crews For Testifying In Front Of Senate About Sexual Harassment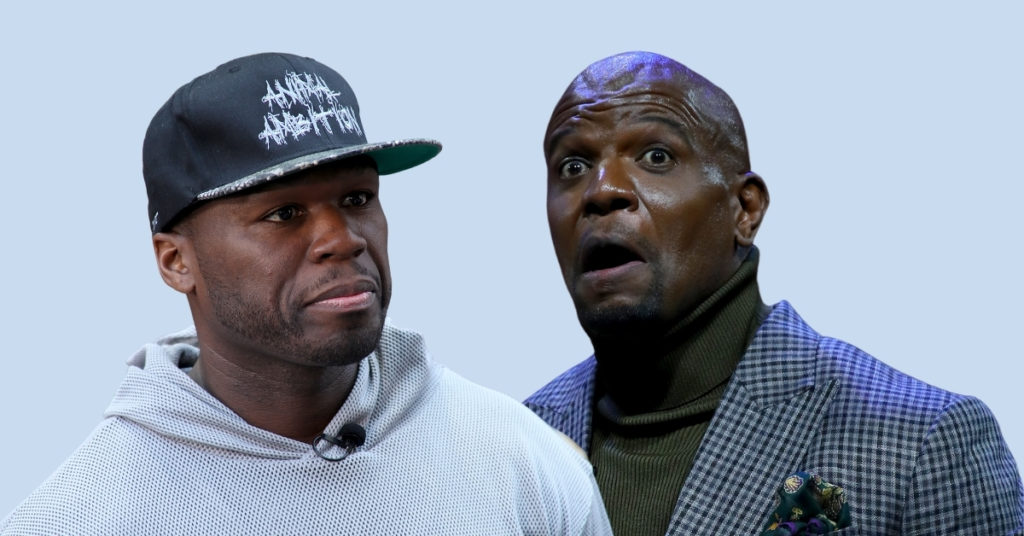 Well known actor Terry Crews jumped into the "Me Too" movement when he revealed he was sexually assaulted by a well-known Hollywood agent. The executive grabbed his Terry's crotch while his wife looked on. 50 went all the way in on Terry, by posting a shirtless picture of the buff actor with a caption that read: "I got raped. My wife just watched." Fif followed up with a picture of Terry gripping a rose between his teeth, with the words "Gym time." The rapper added more insults by writing in the caption "LOL,What the fuck is going on out here man? Terry 'I froze in fear.' they would have had to take me to jail. get the strap."